The changed world in this pandemic means some people are working longer hours than ever, while many are working not at all. As Monterey County shelters in place – and so-called "essential" workers keep providing services – the Monterey County Weekly is documenting stories in both arenas. Like the diversity of our community, their stories run the gamut. Despite the hardship, there are stories of resilience and determination, both among people who are working and those who are staying home. If you want to share a story with us, reach out to news@mcweekly.com.
Ricardo Hernandez | MST bus driver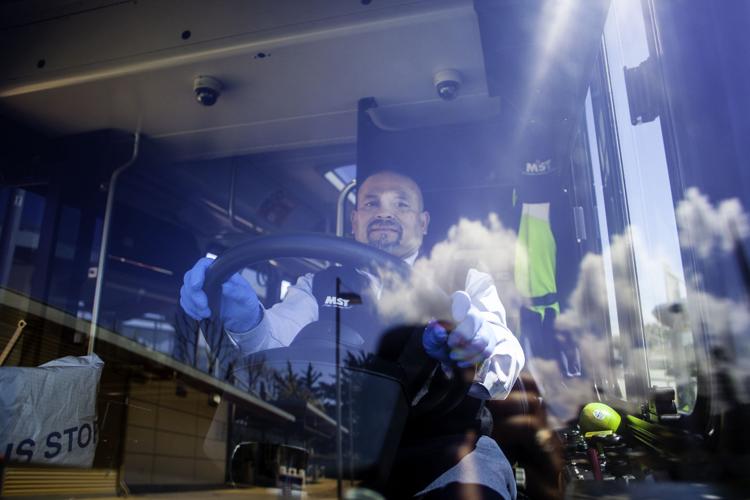 Ricardo Hernandez has been a bus driver for Monterey-Salinas Transit for 18 years. What he loves about his job is also what he misses the most during the Covid-19 pandemic – the people he gets to meet. To minimize the risk of spreading the virus, MST has limited bus capacity to avoid crowding.
"For us, working every day, the daily routine, we are having easy days as drivers because of the traffic," Hernandez says. "Everyone is at home and no one is driving. But we miss the passengers. The most I can carry on the bus is 10 people, including myself. Once I reach that limit I have to call the dispatcher and let them know, and they will send another bus out.
"I'm happy to be driving for people and for helping with whatever needs they have too. I just have to be extra careful with hygiene and things. What I love about my job is driving and meeting people and going many places."
Kayden Gibson | Firefighter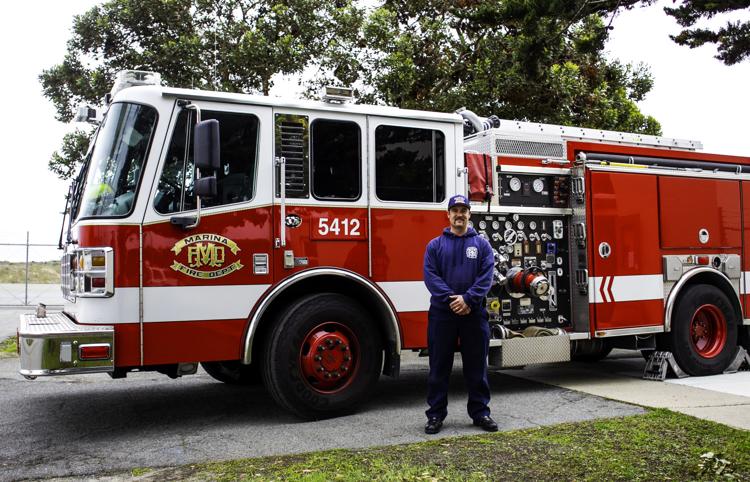 Kayden Gibson is a firefighter at the Marina Fire Department who started in February. New firefighters always have a lot to learn, but Gibson and three other new firefighters in his department also have the added pressure of Covid-19. Luckily, Gibson has the advantage of having worked as a reserve firefighter for the Marina Fire Department and working for Cal Fire last season, so the adjustment has felt manageable.
Still, he says, "it's pretty crazy. There's really a lot going on, changes for everybody. So not only is [firefighting full-time] new, not having Covid in the picture, but we have standing orders that are coming out at least weekly – updates and what we need to do. So it's been a lot, but the department's been really on top of it. It's been a big community with all neighboring departments figuring out the best ways to go about keeping everybody safe.
"It definitely opens up your eyes to staying really safe, taking extra precautions and being really meticulous when it comes to the PPE you're wearing, putting it on, taking it off, where you're putting it. But it is the kind of stuff that we should be doing anyway. So actually, I think it's kind of beneficial. It's not that we're not already doing that, but it definitely opens up your mind to the seriousness that needs to be taken when you're talking about health and viruses.
"I'm married, so I go home to my wife, and I'm just careful to leave anything that's potentially contaminated here [at the station] and follow the same procedures at home that I follow here – disinfecting the doorknobs, wash my clothes that I was wearing. She knows I'm being careful, but she tells me, 'Don't get Covid while you're at work.' She makes sure that I get my clothes off and get in the shower when I get home."
Jordan and Tyler Smith | Sheltering in place and working remotely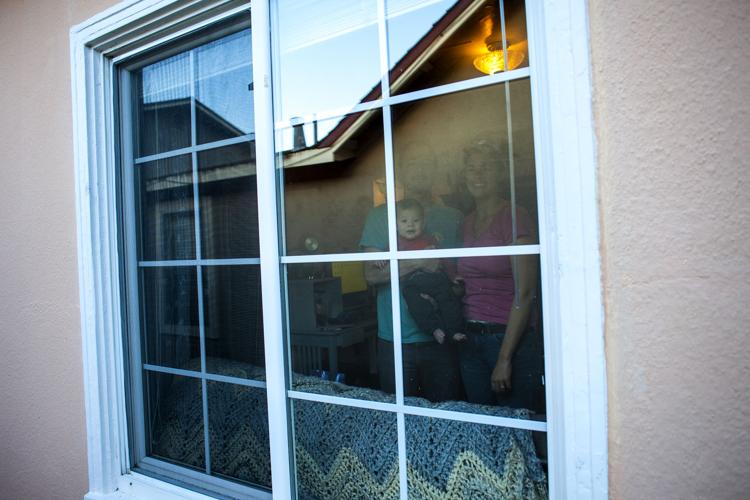 Jordan and Tyler Smith live with their 6-month-old son in Monterey. Jordan is a stay-at-home mom and just days before the shelter-in-place order went into effect, Tyler started a digital marketing job, allowing him to work from home.
"Tyler's job lends itself well to remote work, and we were lucky to already have a good PC set up," Jordan says. "But our place is tiny, so we're all a bit underfoot of each other, and I have to rush the baby out of the room when he gets Zoom calls from his boss or clients.
"We used to have help with our son from Tyler's mom a few times a week, but we're all trying to be good and practice social distancing so we're on our own for now. My family is spread across California, we had to cancel plans for visits which breaks my heart because they're missing big milestones in my son's first year.
"As soon as Tyler's off work we take a big walk along Del Monte Beach for exercise since the gym is closed. Sometimes our neighbors that we share the duplex with join us on the walk, but we all keep our distance and have stopped hanging out at each other's homes. It feels strange having friends so close and not being able to interact like we're used to. I thought being a stay-at-home mom with a newborn was isolating before all this, but now I'm realizing how much community and interaction I was able to enjoy on a pretty regular basis."
Anna and Jeff Mitchell | Sheltering in place and working remotely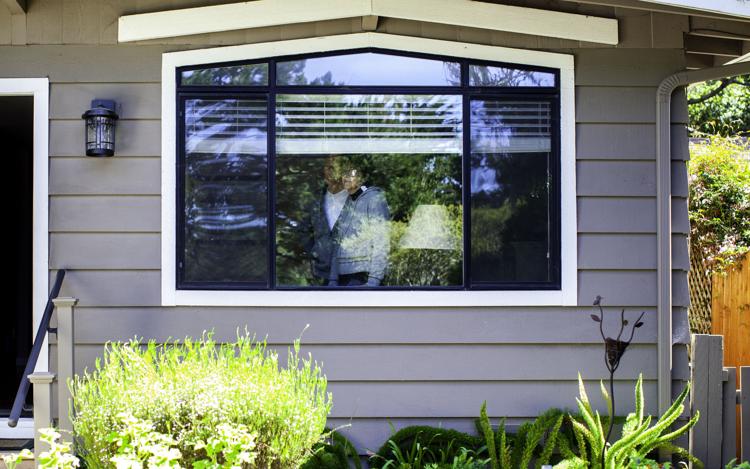 Anna and Jeff Mitchell are Pacific Grove residents, both over age 65 (meaning they are at a high risk of complications from Covid-19). Jeff is the local sales manager for KION 546 and is working from home. Anna is recently retired from a nonprofit. Before the shelter-in-place order took effect, she was enjoying what she calls an "active retirement" with Jazzercise classes three times a week, daily walks and frequent trips to the library.
"We just got off an Easter family video chat, bringing to light all we are missing," Anna says. "Yes, we have our home and Jeff has his ability to work from home. Our children check in with us every day. We do miss our grandchildren – two in San Diego and two in Sweden. We hear of our daughter's [in San Diego] struggles to get food for a house of five and realize how lucky we are to live on the Monterey Peninsula.
"I try to keep the information stream limited to 30 minutes a day, along with a newspaper. We look forward to where we can physically see our loved ones and resume our lives, hoping we come out of this a society aware of what is admirable and important."