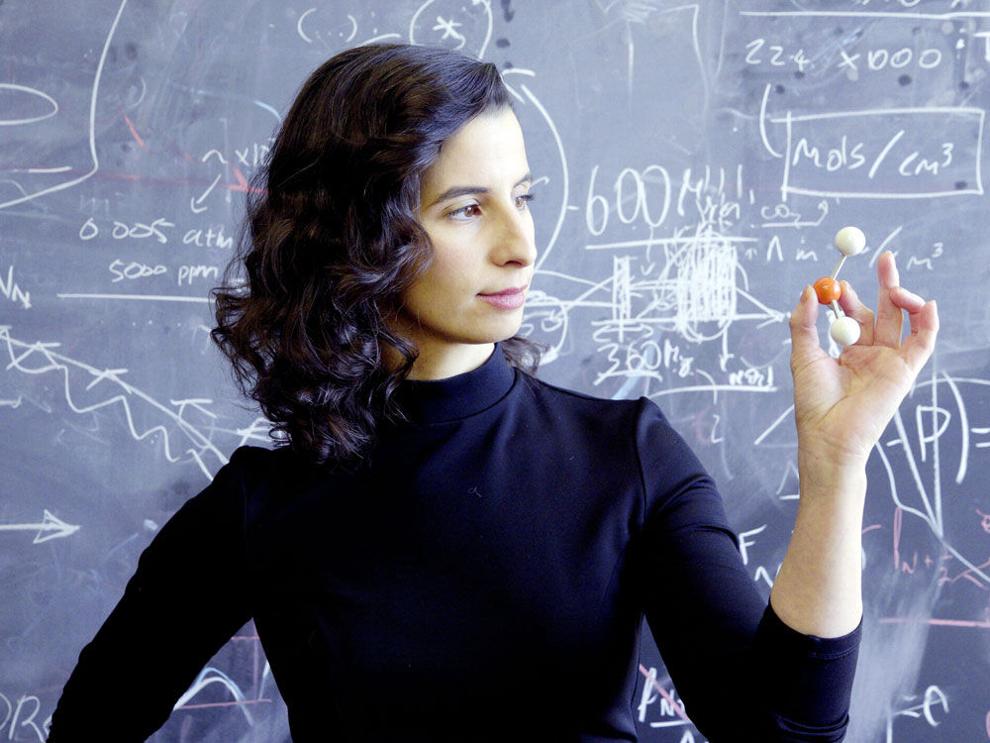 We're living through an ongoing global pandemic that has, thus far, caused the death of over 500 Monterey County residents (and millions more worldwide). The Pacific Northwest and Canada are experiencing record high temperatures, conditions that have sparked destructive fires. In January, armed insurrectionists stormed the U.S. Capitol, revealing a democracy that is more fragile than many of us would like to think. That's not a comprehensive list of the trials of this moment.
All these images, and more, flashed through our minds when we heard that the TED Conference is back in Monterey this year with a sunny theme: "The case for optimism."
Then came the questions: Is it radical to be optimistic in a moment like this? Or is it foolhardy and shortsighted? Who gets to be optimistic, and why?
So we set about reaching out to a selection of the people lined up to speak at TEDMonterey, scheduled to take place Aug. 1-4 at the Monterey Conference Center, to ask them: What makes you feel most optimistic and why? Their answers reveal a diverse list of reasons to feel optimism for the future, from brain science research to social entrepreneurship. Others are reimagining the way we deliver mental health care, or setting their sights on finding life in outer space.
Here, in brief, is the case for optimism.
Clara Sousa-Silva
When your career question is as wildly as improbable as, "is there life in outer space?" it might be hard to stay optimistic—it would seem the odds are not in your favor. But Clara Sousa-Silva, a quantum astrochemist and science communicator (and a fellow at the Harvard-Smithsonian Center for Astrophysics), disagrees. "I am optimistic about finding life beyond Earth in our lifetimes, and optimistic about how comforting it will be to know we have galactic neighbors," she writes in an email.
This is a technical type of optimism, one that's not wrapped up in aspirations and values and dreams of human habitation—in fact, Sousa-Silva is adamant that planetary relocation is not just technologically prohibitive, but also unethical. "The universe is not ours to take, and we should treat space exploration with respect, not with a colonizer's perspective," she says.
Should we fear whatever life we might find out there? Sousa-Silva says no. First, the odds that it is "intelligent life" are low, and she thinks it would be nice to have company. Through the use of spectroscopy, she thinks it's inevitable we'll encounter other life in the universe; to think we are unique she says is "hubris."
"The universe does not owe us anything, even meaning," she adds, "but it can show us so much, and it is our job to learn, and not to take." [SR]
Germán Santillán
Germán Santillán makes chocolate, with a side of social change, in his home state of Oaxaca, Mexico. Santillán founded Oaxacanita Chocolate, an artisan chocolate company that works with indigenous communities, in his grandmother's house in the town of Villa de Tamazulapan del Progreso. At that time, six years ago, Santillán had $150 and a concept—to empower local indigenous Mixtec farmers, chefs and artisans. There's a broader context here too—Oaxaca is among the Mexican states with the highest number of emigrants to the United States. Could the region stem this migration by creating job opportunities at the local level?
Santillán's optimism is centered around his work, and the level of interest and activity he sees happening in the realm of social entrepreneurship.
"There are more people that have a louder voice to speak out about the things that are happening in their regions, in their communities, in their countries," he says. "And that makes me think and feel that we are closer than ever."
Oaxacanita Chocolate employs indigenous female chocolate chefs in its kitchen in Tamazulapan. It also works with local artists to create the chocolate's packaging and is starting to cultivate a cohort of local cocoa farmers. Santillán is especially interested in the power of indigenous communities as problem solvers in the areas of sustainability, governance, development and more.
"This ancestral knowledge, right now, I think that we can restore it," he says. [TCL]
Jenna Lester
In the early days of Covid-19, Jenna Lester, a dermatologist and founder of the Skin of Color dermatology program at UC San Francisco, was one of many doctors and scientists trying to find a blueprint of patterns that doctors should look out for when diagnosing patients with Covid. More specifically, she was looking at toes. Symptoms of "Covid toes," she noticed, looked drastically different between white skin and dark skin. Poring over 130 images, she found the way the symptom presented came down to skin color.
Lester found that on white skin, the condition looked like painful, red or purplish blisters. On darker skin, it was much harder to recognize; irregular bulbous shapes and slight discoloration. The photos she was looking at would make it into future medical literature, educating current and future dermatologists.
It's not just the incidence and outcome of disease but even recognizing what diseases look like that presents a huge disparity in medicine. It's not a new problem to Lester, who has tried multiple times in her career to address racial disparities in dermatology: "Maybe it was just relatively new to 'the game'. Maybe it was my naivety about the situation. I've been bringing up the same issues and have faced a lot of friction."
But perhaps because of increased conversations on diversity and inclusion and attention to disparities of Covid-19, she is gaining traction. "I'm optimistic because I have watched the acceleration of important changes in medicine," she says. There are signs, she adds, that medicine is "decentering the white experience," so that doctors-in-training are increasingly better equipped to recognize diseases in non-white people. There's still a lot of work to do, but it is a step in the right direction. [MA]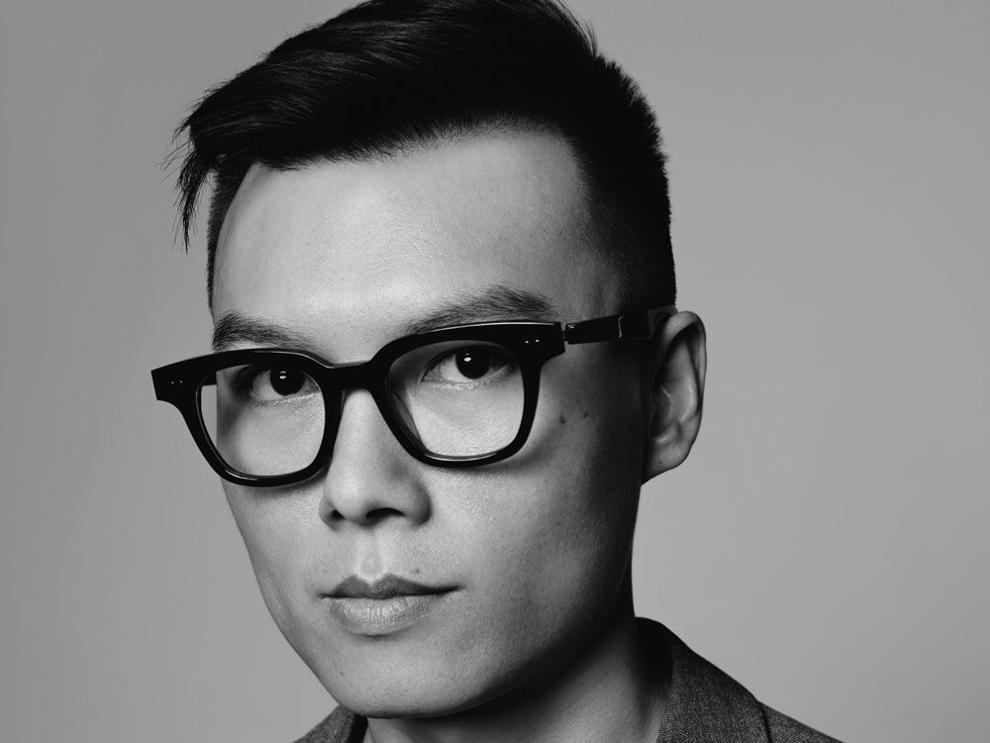 Chen Qiufan
aka Stanley Chan
Chen Qiufan, also known as Stanley Chan, is a Chinese science fiction writer. The 39-year-old has written numerous short stories and a debut novel, The Waste Tide, which depicts a dystopian view of e-waste recycling. Per a profile in Wired, he tends to write about "the interior lives of characters struggling to anchor themselves in a moment of accelerated change," a subject that seems almost eerily perfect for the modern era.
And yet, Chen is optimistic. His reasoning stems from the Covid-19 pandemic, ironically, and what it has taught us.
"My optimism comes from the fact that the pandemic has made many people aware that humans are just one of many species on the planet and that we need to take action to protect biodiversity, prevent climate change, use technology in a more balanced way, and live a responsible, sustainable life," he says via email. "The stronger people's beliefs are, the brighter our future will be." [TCL]
Tom Osborn
When we think about efforts to solve poverty, we might think of all kinds of basic need aid for things like food, shelter, clothing. Tom Osborn thinks of something else: mental health care. Specifically, mental health care delivered by young people for fellow young people facing chronic low-grade problems like depression and anxiety, that are inextricably wound up with poverty. As co-founder and executive director of the Shamiri Institute in Kenya, Osborn has a vision to develop and implement widespread mental health interventions that reduce stigma, take mental health care out of white-centered spaces and empower a generation. Nearly 50 percent of Kenya's young people experience common symptoms of mental health challenges, Osborn reports, and it's a young country—nearly half the population is below age 17.
"My case for optimism is that young people can be at the forefront of securing the life outcomes of other young people. In Kenya, we are training 18- to 22-year-olds as mental health lay-providers," Osborn writes by email. "Rather than wait for outsiders to solve our problems, we are doing it for ourselves, we are building the future of youth mental health care for Kenyans and in the process building a template for the rest of the world to use."
Part of a universal template means making care affordable. Shamiri Institute's model costs $2/session. "Compare this to one session of therapy in Monterey, for example," he writes. "We believe that organizations around the world can replicate our model." [SR]
Liam Young
Liam Young is described on the TED Monterey speaker list as a "speculative architect" (and director and production designer and think tank co-founder), but he has a very realistic view on optimism in the present moment. "It's a challenging question," he says. "To be honest, not a lot makes me feel optimistic right now. The world is on fire, there's a rise in nationalism, there's the politicization of climate change…unfortunately we live in a live-action dystopian film."
But Young isn't discouraged, exactly. He just realizes that optimism can be a radical act and, critically, that being optimistic is a privilege.
What we can and must do now, he says, is fight for systemic change. Examples of this fight, such as youth climate activists, make him feel optimistic. "There are still people with the courage and the selflessness to commit," Young says. "Just the fact that people haven't given up, that's a cause for optimism."
Young also finds cause for optimism in the kind of "access to the network" that people have now, largely powered by modern technologies. Historically this power of information and convening was in the hands of a select few. Now, mass mobilization is accessible to all of us. "These gatherings of people around the world at global scales have been facilitated by a Facebook page, by a hashtag, by a few posts," Young says. Sure, these same technologies can spread misinformation and division, but Young is confident that the good is worth it: "I guess the challenge is to tell the better story. To find ways that a narrative of positive change is more pervasive and more powerful than a narrative of hate and division.
"The platform is there," he adds. "We've just got to get better at telling the right stories." [TCL]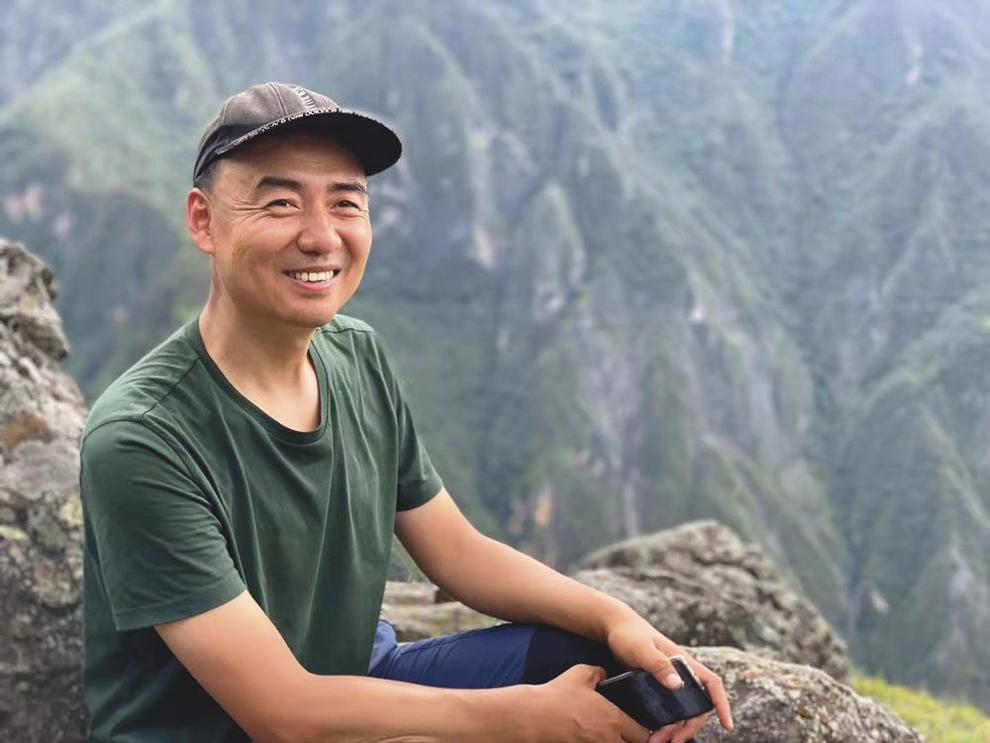 Ma Jun
Ma Jun began his career in China as a journalist, and his reporting on environmental contamination led him to publish a book in 1999 called China's Water Crisis, detailing the extent of pollution. Like most journalists, he began to move on to other projects. But his readers kept asking him for more—and what they could do about the problem. Ma eventually turned to problem-solving as a full-time job, first at an environmental consulting firm in Beijing, and then by founding the nonprofit Institute of Public and Environmental Affairs, today some 70 staff members strong.
It started out as a relatively modest mapping project to show the public where air and water emissions violations occurred in China, but such a project in a country where data is carefully controlled isn't easy. "In China, data can be quite sensitive," Ma says. But relying on publicly available information, he created an accessible map and demonstrated evidence of about 2,000 violations in his first year, 2006. By 2021, the number of reported violations topped 2 million. "We have seen historic progress made in China's environmental transparency," Ma says.
Instead of being demoralized by the data, Ma sees it as the baseline requirement for accountability. So many consumer goods sold globally rely upon Chinese manufacturers, and where once companies could claim they didn't know about environmental damage, they can no longer hide behind claims of ignorance. "It is the power of transparency and information made public," Ma says. "That empowers millions of citizens by holding both corporations and government agencies accountable. This gives me hope."
He's also hopeful about the UN's "Race to Zero" campaign, with 733 cities, 3,067 businesses and 120 countries committed to achieving net-zero carbon emissions by 2050. "Global solidarity has been started, and this gives me hope," he says. [SR]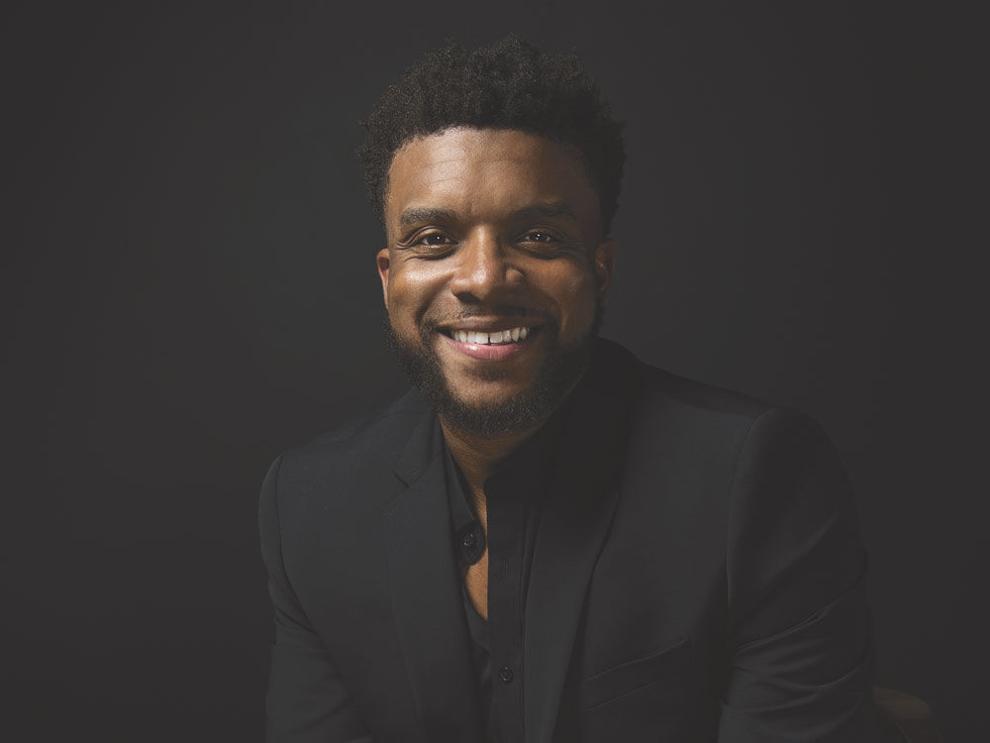 Keenan Scott II
For Keenan Scott II, choosing to be optimistic isn't so much a state of mind as it is a means of survival, especially in the entertainment industry. "You have to be optimistic. It's so hard to make it commercially. Optimism allows you to see the changes, the good and to endure," says the playwright/poet/actor/producer.
Scott can attest to the power of endurance. His play Thoughts of a Colored Man was slated to open last fall on Broadway, but was rescheduled to Oct. 1, 2021. The play follows the lives of seven Black men in New York and is delivered via powerful spoken-word poetry, comedy and dialogue framed in everyday encounters. To get the work on stage took 15 years, Scott says. He told Broadway.com he'd been writing it since his sophomore year in college.
It's not just his own triumphs that make him optimistic. "When it comes to [people of color] and women in the arts, things are getting better," Scott says. "There's not just more diversity on stage, but everywhere in theater."
There's no quick-fix solution to diversifying who is on stage or who is in power, Scott acknowledges. But endurance presents the best case for optimism, looking ahead.
"There are more diverse stories from new voices. I'm one of these voices," he says. "I'm excited and optimistic for these new voices to usher in the next generation of storytellers.
"Optimism keeps the fire going," he adds. "To be an overnight success takes 10 to 15 years." [MA]
Li-Huei Tsai
Li-Huei Tsai is a neuroscientist specializing in age-related neurological diseases and Alzheimer's disease. Despite working in a field where she's up close to the vulnerabilities of the human brain, Tsai says she does feel optimistic. Much of this stems from the scientific progress she sees being made in her area of focus.
"There has really been a tremendous amount of progress made in the field," she says. "We have come a long, long, long, long way."
Specifically, Tsai is researching the use of a non-invasive brain stimulation approach (using patterns, light, sound and more) to help prevent the impacts of neurodegenerative disease.
Tsai will attend TED Monterey in person, and she's looking forward to it. "I'm actually extremely excited," she says. She goes to a lot of conferences but they're focused, specific scientific conferences—this will be an opportunity to share her expertise, which ultimately could be of benefit to anyone, with a more general audience. [TCL]
Kim Stanley Robinson
Kim Stanley Robinson is a prolific author of science fiction, with 19 novels to his name plus numerous short stories and awards to boot. He's best known for his Mars trilogy, and for confronting the climate crisis head on in his writing. His 2017 novel, New York 2140, is set in a tough time for the city amid massive sea level rise.
How (and why) should we be optimistic when reality increasingly resembles grim predictions in works of fiction? Robinson calls it "a political position and a moral obligation," enacting our hopes for solving our problems into tangible solutions—things like the Paris Climate Agreement give him hope.
For Robinson, optimism is more of a pragmatic position than a feeling: "I don't think an emphasis on optimism or pessimism is the right way to think about climate change," he writes by email. "It doesn't matter how we feel about the prospects for a good or bad outcome, we still have to do the work needed to avoid a mass extinction event."
Literature, he adds, can help us get there—it's an exercise in imagining the potential future outcomes based on different actions we might take today. "Science fiction stories make up a shared vision of what the future might bring for us, depending on what we do now," he says. "The important part of the genre is to remember that it's always pointing back to our moment and the potential it holds for good or ill, depending on what we do now. So it's a historical literature in that sense, and also a form of planning by way of scenario-building. It's a real tool for people's thinking at the social level." [SR]
Lizzo
Known best for her boundless energy as a performer and her versatility as a musician, Melissa Viviane Jefferson, aka Lizzo, joins the ranks of narrative-changing, outspoken, Black woman pop stars. Think Whitney Houston in the '80s, Aretha Franklin in the '60s (the Golden Age of Soul), Billie Holiday in the '50s and Beyoncé from the moment she went solo.
But off the stage, Lizzo possesses another kind of power: unfiltered self-confidence. She has shared stories of hardships and criticism that range from her experiences with homelessness—she spent two years on friends' couches and floors—to her presence as a big Black woman in the spotlight.
She's become a poster child for body positivity, although she admits that she didn't always love her body—she's said she remembers wanting to be white during high school. She has no problem today pushing back on interviewers like "Fresh Air" host Terry Gross and celebrities like The Biggest Loser's Jillian Michaels, who have both made fat-phobic comments. In a way, Lizzo puts herself in front of criticism in order for others who look like her to know that they can be seen and unashamed of who they are. In an interview with Vogue she said: "I want to put women who look like me in the mainstream, I want that visibility and fairness.'"
Lizzo didn't respond to the Weekly's request for an interview about what makes her optimistic, but we know she is a warrior for radical self-love. In a 2015 video created by StyleLikeU titled What's Underneath, she said: "Any body is a good place to be if you're listening to and taking care of it. I am, for the first time, listening to it and giving it what it wants—from vitamins, to positive reinforcement, to sunlight, to rest. I think it likes that, so it's being nice to me back." [MA]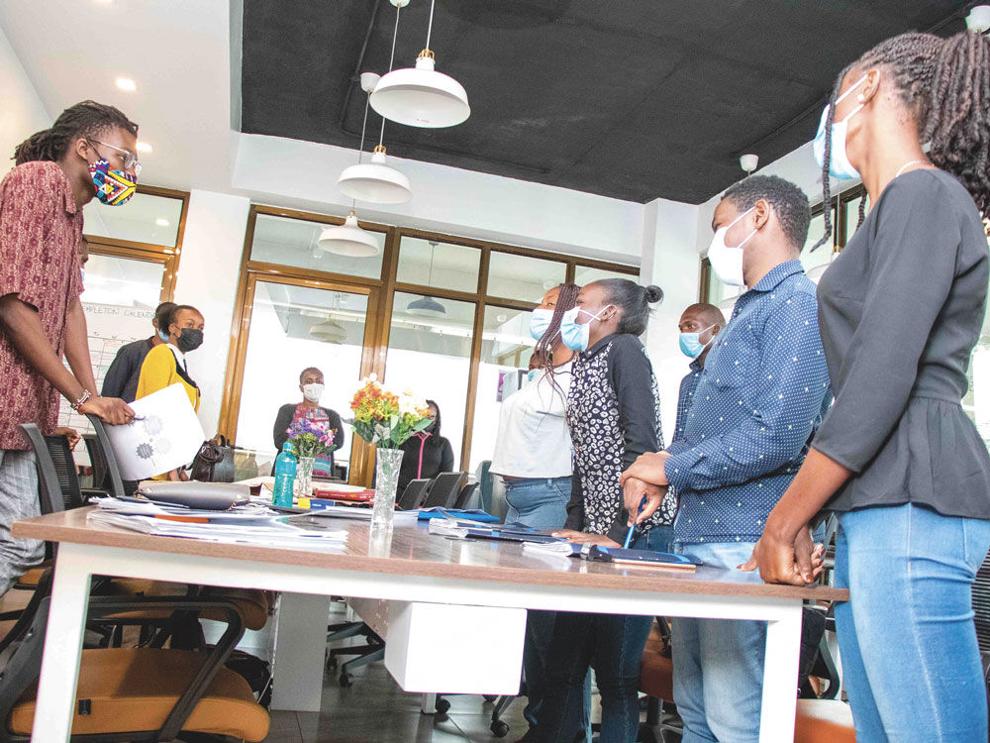 TED Time
The now world-famous TED Talks—tagline "ideas worth spreading"­—got their start in 1984 in Monterey. They quickly outgrew the conference center (which has since been remodeled) and have relocated to Vancouver. But the 2021 TED Talks, scaled down due to Covid-19 restrictions, are back in their hometown. (The 2022 event has already been scheduled for Vancouver, so this is not a long-term relocation plan.)
The nonprofit TED—that's Technology, Entertainment and Design—is best known for hosting well produced talks about ideas, 18 minutes or less, some of which have gone viral and transformed speakers into celebrities. Independently run TEDx events use the same model.
Some speakers at the 2021 TED Talks in Monterey will appear virtually, and tickets are limited—very limited. They are invitation-only, and if you score an invite, attending will cost you a cool $12,000. (There are no media passes to attend either, we checked.)
Per the TED website, the four-day event includes dinner table talks on topics like "technology for good," and community outings dubbed "discovery sessions" that include a bike tour and kayaking trips with fellow "TEDsters."
The full itinerary and speaker lineup is viewable online at tedmonterey2021.ted.com. More about TED (and links to past talks) at ted.com.