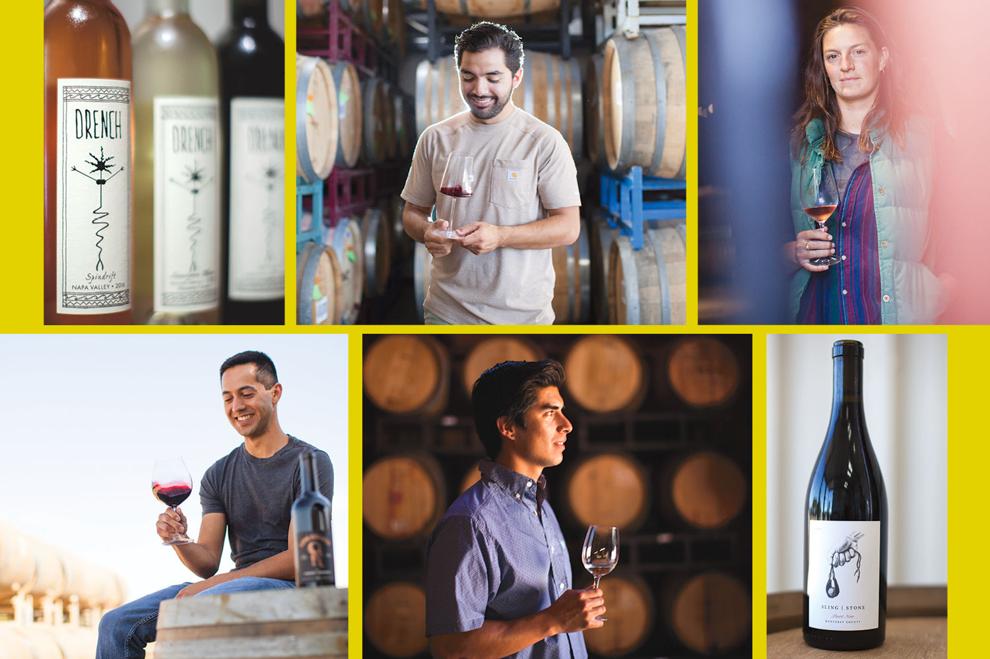 When Denis Hoey ran out of gas, Junior Banuelos found his calling.
Banuelos was working at his family's gas station in Gonzales. After graduating high school he sent applications by the hundreds, hoping to land a winery job – a field in which he had no experience – but did not receive a single response. But the owner of Odonata Wines just happened to coast to a stop nearby, his fuel gauge on empty. A "hey, if you need any help at the winery… " conversation followed.
For Miguel Lepe, it was when he needed that one extra elective to complete his associate's degree in business administration at Hartnell College. The Salinas native has a fondness for gardening and thought the vineyard management course might be interesting.
"That's all it took," says Lepe, who ended up with a degree in viticulture and enology from Cal Poly San Luis Obispo.
The career paths taken by Monterey County's winemakers are not always predictable. Adrien Valenzuela studied biology and expected a career in nursing to follow – that is, until he did an internship at Estancia. He is now a winemaker for Constellation Brands in Gonzales, which owns almost 30 different labels, including Estancia and Robert Mondavi.
Emily Hunt made several European friends as an exchange student in Finland, and one of them happened to be from Italy. When Hunt traveled there for a visit, she experienced life at a vineyard for the first time. Back at home, Hunt went straight to Vita Consulting – veteran winemaker Greg Vita is a family friend – to see if they had a spot for her. They did.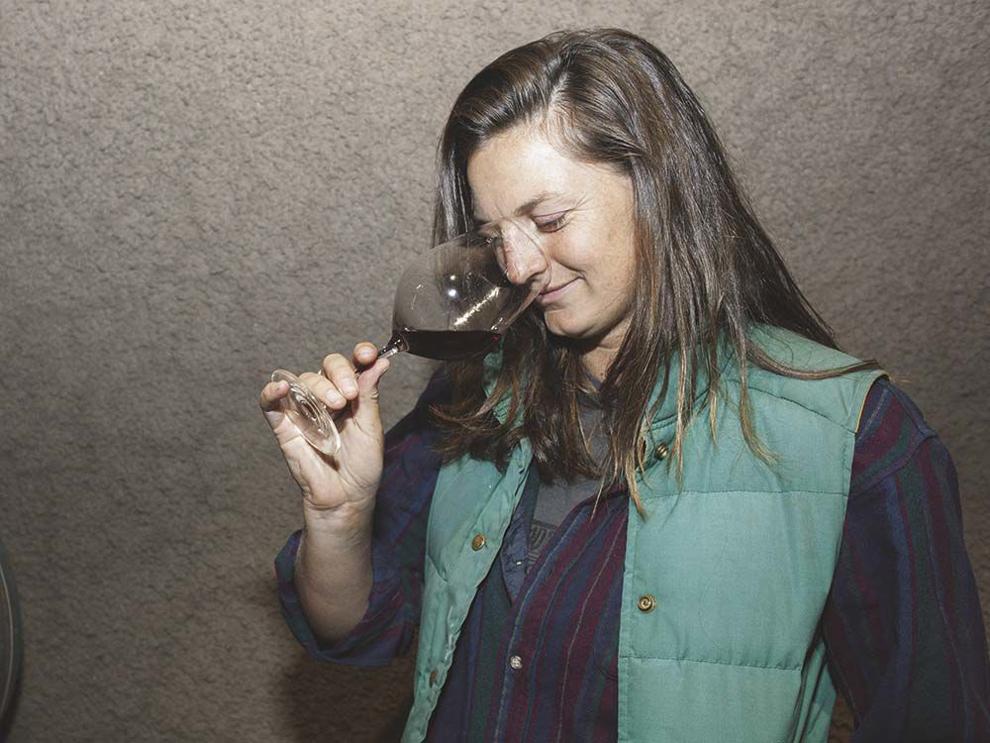 On a sunny afternoon at the end of July, the four winemakers are having an informal conversation in the living room of the Monterey County Vintners & Growers Association offices, located in what was once a Pearl Street bungalow in Monterey. They share several things in common. They are all millennials – Lepe is the elder of the four at 32, Hunt and Banuelos the youngest at 27 – entering a profession where the money and experience wielded by old and familiar names dominate.
All four grew up in Monterey County. Valenzuela, 29, graduated from Salinas High School, as did Lepe. Hunt wrapped up her secondary education at Carmel High and went on to Prescott College in Arizona. Banuelos is a Gonzales High graduate. And making wine – even working in the industry – was nowhere in any of their plans.
Even Banuelos had no interest in wine at first. He was 18 and had never even tried a glass. Neither had his father, who one day decided to broaden his dinner pairing horizons and bought a bottle of Chardonnay. Banuelos took a sip and instantly wanted to be a part of whatever brought those flavors together. His chance encounter with Hoey led to a job at Odonata, where he is now assistant winemaker.
And each of the four young winemakers have recently launched their own labels.
Lepe interned with several wineries then landed with the late Peter Figge at Figge Cellars. In 2015, at Figge's encouragement, Lepe launched his own label – Lepe Cellars – from a warehouse in Marina. A year before that, Hunt brought out her first blend of Sangiovese and Petite Sirah under her Drench label.
Banuelos bottled his first vintage under his new Sling & Stone label in 2017, a Monterey County Pinot Noir. He has now added Syrah to his line. This year, Valenzuela decided to branch out, producing Sauvignon Blanc for his own Corral Wine Co. label.
"I'm figuring out all the financial things as we speak," Valenzuela says, referring to the business and marketing side of wine.
They all still have their full-time jobs. And even though their mentors give them support, it's not easy to bring new labels to retail shelves. In 2015 Lepe turned to Kickstarter for help after using up most of his funding for permits, licenses, legal fees, taxes and the basics required to run an operation. But he still needed to buy grapes. Valenzuela located grapes that suited his standards, but the vineyard's owners refused to sell to an unknown.
"It's kinda hard to get your foot in the door," Valenzuela acknowledges.
To make wine you need grapes, tanks, barrels and bottles – all of which costs money. If a budding winemaker doesn't have access to a family vineyard, they can buy grapes. However, it takes quality grapes to produce a decent wine. New winemakers can avoid the financial burden of some equipment by renting crush time and storage space. But there are also the regulatory costs that almost tripped up Lepe, as well as details like label design.
And all of this is necessary before any wine can be sold.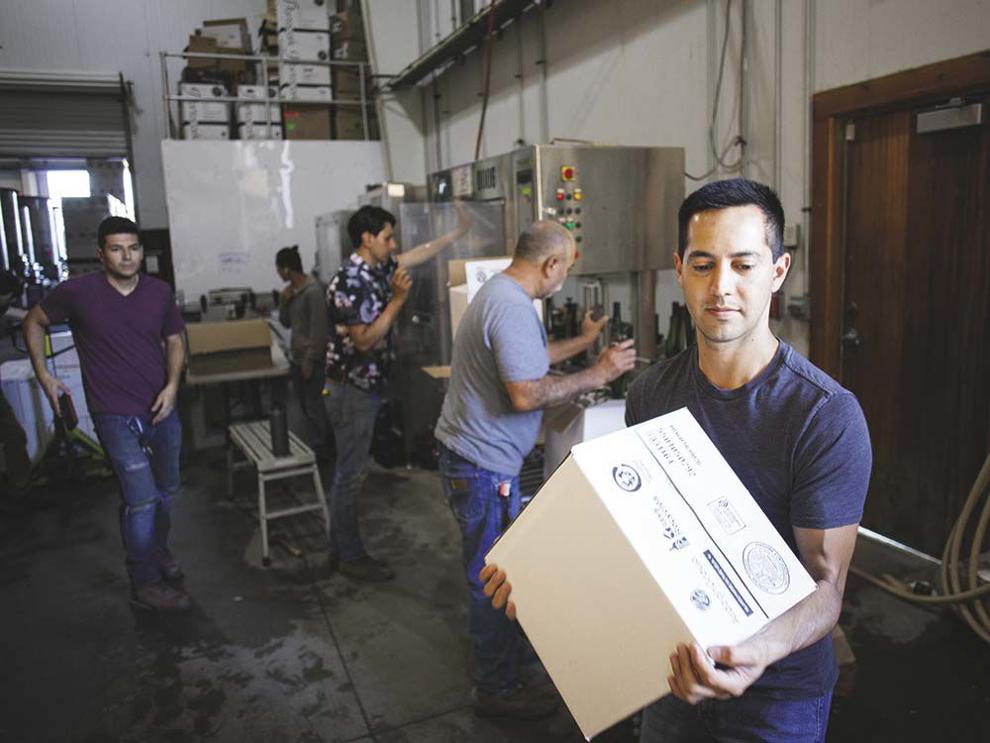 "There are tremendous financial hurdles to making your own wines and starting your own winery," MCVGA's Executive Director Kim Stemler says. "This is why we often see varietals and styles that do not take long to ferment in a bottle and are less expensive grapes coming from younger winemakers."
Stemler points out that banks are reluctant to provide loans to startup labels without an accumulation of collateral equal to the loan. With no equipment and only a first run of red wines in storage – wines that won't be ready for release for a few years – it's unlikely a winemaker will find interest from a bank. Stemler would like to see the creation of a revolving loan fund to help the situation, but that would require "a few million" just to prime the pump.
There are other concerns. In his annual State of the Wine Industry Report, Rob McMillan – founder of the Silicon Valley Bank Wine Division – found that wine consumption by millennials has stalled over the past three years, hovering at 16 percent of U.S. wine sales as young adults turn to craft beer and spirits. The generation also spurns wines in the "premium" category. Naturally, the report triggered another round of "blame the millennials," this time for ruining the future of wine.
However, in his newsletter, McMillan has reported that demand for bottles marked in the $12-$30 price range is increasing. (See sidebar, p. 23.) And that range is where younger generations look, seeking quality at a reasonable price point, along with a connection to local flavors and artisans making goods in small batches.
"Today's consumers are looking for you; the authentic family run wine producer," McMillan wrote. "You are the real thing. Your wine is what they want."
And there are local success stories to support McMillan's assertions. The Joyce Vineyards brand took off after Russell Joyce, who is in his early 30s, began working with his family's line. Ian Brand gained a strong following for his labels, Le P'tit Paysan, La Marea and I. Brand Family Wines. Back in 2013 the Weekly spotted Brand, citing him as one of 25 to watch over the next 25 years. The San Francisco Chronicle also took notice, naming the 42-year-old Brand its Winemaker of the Year in 2018. There are second – and third-generation winemakers pushing their brands through old boundaries. Greg Vita's 27-year-old son Chris, for instance, is part of the Vita Consulting crew.
In all, according to Stemler, there are 11 winemakers under the age of 33 working in Monterey County – and more when the age is bumped up to the blend line between millennials and Generation Y. (There are 50 wineries and 72 operational licenses in Monterey County.)
So on this pleasant Wednesday afternoon in the Pearl Street home of MCVGA, the realization of what the four are up against mingles with pride and laughter. Each of the winemakers brought a bottle or two of their own wine for the others to sample. The Weekly was invited to sit in. And as the wine pours, they discuss the downs – and many ups – of their craft. They start out talking about the difficulty of gaining market recognition.
Banuelos: Part of that does kinda stink. It is pretty hard to compete with guys who have a name.
Hunt: It's all about reputation.
Lepe: It takes time to build that reputation.
Hunt: We're dreading doing the other stuff. How do you convince somebody yours is better? I'm bad at selling myself. My first vintage was 2014 and I still have some – not much, but some.
It's just a reality they must face. But they have worked for – and continue to work for – larger operations. There is no animosity toward major labels. Valenzuela cites the opportunity to help revive the Robert Mondavi brand through the use of old spirits barrels, something breweries have been doing successfully.
Valenzuela: The beer guys are having all this fun, why don't we do it? That's the good thing about working for Constellation.
Lepe: You need the big guys. They bring the resources here. And you need the small guys.
Banuelos: I feel blessed to work with Denis [Hoey, of Odonata]. We're both honest with each other.
Banuelos considered a few bottles of his latest Sling & Stone vintage for the gathering, but they were on the young side. Hoey tasted them and told his young assistant not to show those particular wines – yet.
They sample a lot of wine as it progresses from the crush pad to the bottle. And then they must continue tasting until the bottles are ready for release. That may mean five or 10 different wines a day, but sometimes there are dozens to check, something they manage by spitting it into a bucket.
Even during their gathering at MCVGA's office, they rarely complete a sip. You are more likely to catch a winemaker downing beer on the job.
Lepe: During harvest you have to be tasting all morning. By noon I have to crack open a beer. It takes a lot of great beer to make great wine.
Banuelos: Sometimes there are definitely days I want a beer.
Valenzuela: A lot of Coors Light. Modelos are great, as well.
Hunt: I always want wine after bottling. I've smelled wine all day.
The emotions they felt when ready to bottle their very first vintages are pretty much the same. There's a bit of pride, some relief and a lot of fear.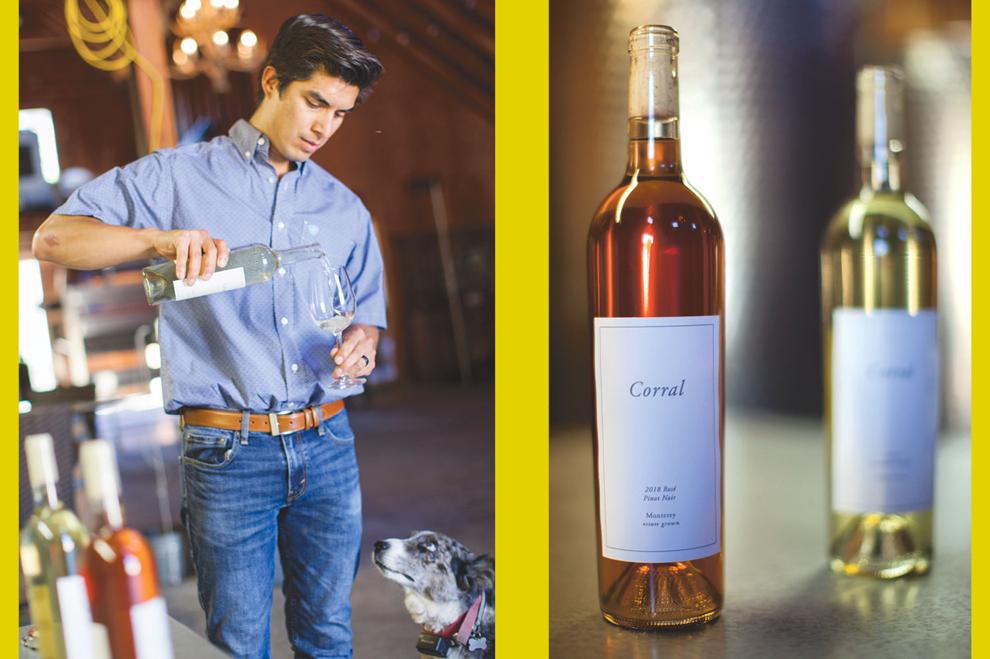 Valenzuela: You're too immature to know the problems that go with bottling.
Lepe: You have no idea what's coming.
Banuelos: I was nervous.
Hunt: Because I was excited, I didn't oak it that long.
Lepe: There was one year I wasn't going to make any wine, because I had no money. [Another winemaker – Jeffrey Blair of Blair Estate – heard of Lepe's predicament and donated grapes, enough to keep the brand going.]
Banuelos: That's the most beautiful thing about the industry we're in.
Lepe: We've all got where we are because someone helped us.
Banuelos: Everyone's willing to lend a helping hand. We see each other, we're around each other.
Lepe: It's like a family.
Banuelos: Russell Joyce let us borrow fermenters.
They clearly revel in – as well as respect – the craft and people in the industry. Banuelos was captured by that first sip of Chardonnay. Hunt took part in harvest while visiting Italy and became overwhelmed with enthusiasm for wine culture.
Still, time in the fields and on the crush pads blunted any notion of winemaking as romantic. It is farming, with all the chores, the whims of nature, the market forces that turn visions of a rolling vineyard into measures of irrigation, sun, sugars, acids, sulfites, brettanomyces and other compounds.
To prevent unwanted yeasts – like brettanomyces – or bacteria from infecting the finished product, winemakers spend a lot more time cleaning hoses, barrels and all the other equipment than they do massaging the grapes. Even air vents need to be sanitized.
As an apprentice, Hunt observed every step of winemaking side by side with Vita, who would give her frequent tests and homework assignments. She once told SF Gatethat she arrived at work one morning to hear him bark, "Tell me everything you know about acetobacter."
Yet it is clear they love the process of winemaking.
Hunt: You feel so connected to the seasons.
Lepe: I find it fascinating. There's a lot of science behind it. But even when the numbers don't match up…
Hunt: Science and art meet here.
Banuelos: It's important to understand both. The hardest thing for me was to trust my palate.
Hunt: Everybody has a different palate, but most people can tell when a wine is well balanced.
Banuelos: I can't tell you what my style is because I've only made two vintages. But wine that people want to share – that's what I want to make.
Valenzuela: Let the fruit speak for itself.
Hunt: I like wine that goes with food. That is my desire over time.
Valenzuela: It's finding your balance with the fruit you're working with. The hardest thing is the conversions.
Much of the industry operates in metric – standard bottles are 0.750ml, but there are trickier equations to process into metric. Although Hunt defines her touch with oak and blending recipes as more of an "I like that" and "What do I want to do differently next year," she filled a notebook with wine equations.
And just to be safe, she keeps photos of every page stored in her cell phone gallery for reference when the notebook isn't available. You might expect a few miscalculations to sneak in, causing an assortment of problems. But the biggest mistakes tend to come when winemakers do more manual chores.
As it ages, wine is often transferred from one barrel to another in order to pull it from sediment or lees. Some refer to this as "bulldogging" when using a pressurized wand known as a bulldog pup, which allows them to rack with minimal disturbance to the wine itself. On one occasion Banuelos forgot to check the pressure gauge as the last bit of wine cleared from a barrel. There was a loud pop and oak flew. He ended up covered in lees, the mucky, leftover skins covering the bottom of the barrel.
Lepe: I once blew up a barrel. The worst part is the barrel was full of a client's wine. That was painful.
Hunt: I made an undesired blend. It was with a client's wine. But it sold well.
Valenzuela: I've imploded a barrel in the middle of tanks. That was a loud echo.
They can laugh about these moments now. Who knows what ups and downs they will face in the years to come.
"Every day is new, chasing that perfect wine," Banuelos says. "It's really cool to see the next wave."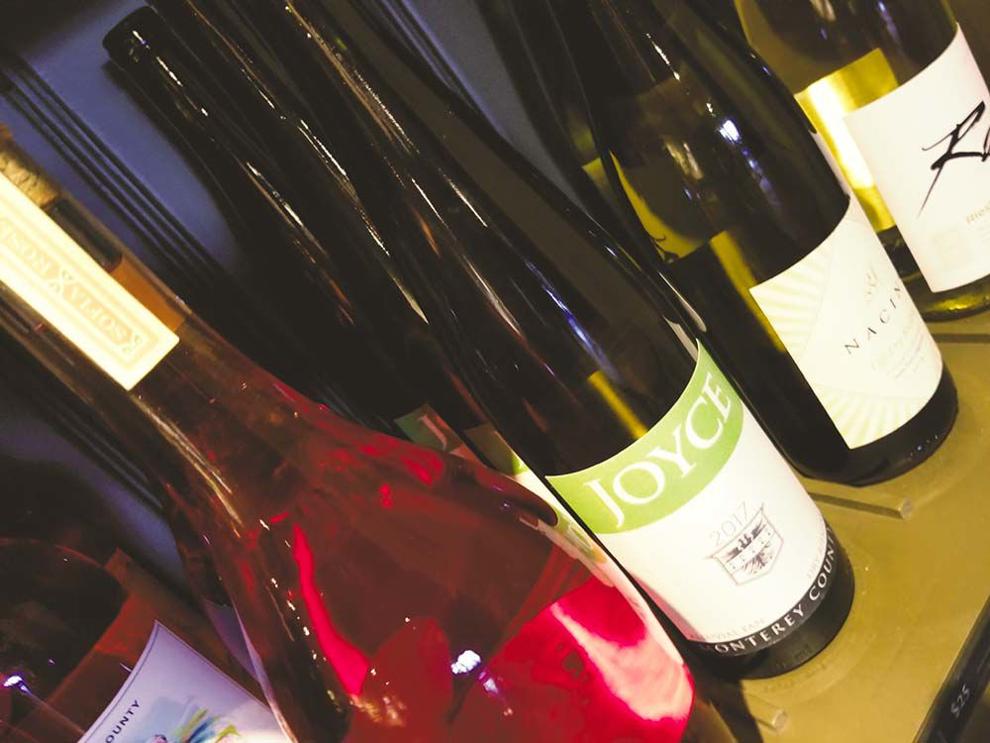 The hunt is on for reasonably-priced wines, and they are not that hard to find.
Dave Faries
INDUSTRY OBSERVERS REPORT ON THE FUTURE OF WINE WITH A NOTE OF CAUTION, EVEN NEGATIVITY. Millennials – the generation that makes up the largest portion of the workforce – seem uninterested in pricey bottles, and barely attracted to wine in general. Instead, the generation has fueled growth in craft spirits, cocktails and beers.
That's the conclusion of a number of studies, including Rob McMillan's influential State of the Wine Industry Report. However, while noting that the portion of wine consumed by millennials has remained relatively flat over the past few years, McMillan also points out that young professionals seek out wines in the $12-$30 price range.
McMillan reports that millennials are not just trying to save money. They look for reasonably priced wines that will still impress a table of connoisseurs. They look for small, independent winemakers, regional flavors and whatever makes up "authenticity" – so much so that sales in the $12-$30 sector are surging.
And that's just where many Monterey County winemakers price their bottles. Here are just a few samples of affordable wines that can be appreciated, as well.
Le P'Tit Paysan 2016 Viognier ($22) Gentle honeysuckle and orange blossom notes drift from the glass. And if that's not pleasant enough, Ian Brand's wine rewards each sip with impressions of fresh peach, tropical fruits and hints of citrus zest.
Le P'Tit Paysan 2017 Cabernet Sauvignon ($25) Yes it's young. But the wine is bolstered with a touch – less than 5 percent – of Petit Verdot, so it has some brawn. And it offers rich, dark berries countered by touches of vanilla, dusky earth and candied fruit dipped in chocolate. That's a lot for a little.
Joyce 2017 Riesling ($24) Winemaker Russell Joyce just released his 2018 vintage, but the 2017 is still around, tempting you with crisp apricot and lemon. The brisk, refreshing bite gets depth from notions of honeycomb. But there is no sweetness to the wine, which snaps shut, leaving an impression of pomace on the finish.
Kori 2018 Rosé ($24) It's easy to appreciate winemaker Sabrine Rodems' touch with Pinot Noir, even in pink form. The wine provides lean cherry, tart apple and dry petals, with suggestions of more, including a rustic minerality. And yet it is still fun and breezy.
Scheid 2018 Albariño ($26) You don't need to know that the crew at Scheid pressed whole clusters of grapes and fermented them at cool temperatures in stainless steel. You can get all of that in the big gush of fruit balanced by richer notes of melon and zest.
Pierce 2015 Zinfandel ($22) The folks at Pierce didn't produce many cases of this Zin, so it's nice that they kept the price low. You are rewarded with a rush of cherry jam and ripe plum, followed by peppery spice and a low rumble like licorice.
Garnet 2016 Pinot Noir ($20) Lush cherry and red berry flavors present themselves, supported by layers of black tea, holiday spice and vanilla. It's a juicy wine, but there's enough intrigue – trails of smoke and a meaty depth – to gain your attention.
Mission Trail 2017 Chardonnay ($22) An interesting wine, with soft cola and jasmine floating through the bouquet and a long finish full of dried pear and damp stone. It's a thoroughly dry Chardonnay.
There are many others, of course. Wrath's "EX" Sauvignon Blanc ($19), Morgan's Cote du Crow blend ($18), the "Puzzler" blend from De Tierra ($28), Marin's Viognier ($20) and so on. That's just a start.
Most prices from A Taste of Monterey, 700 Cannery Row, Suite KK, Monterey, 646-5446, atasteofmonterey.com. Prices may vary.