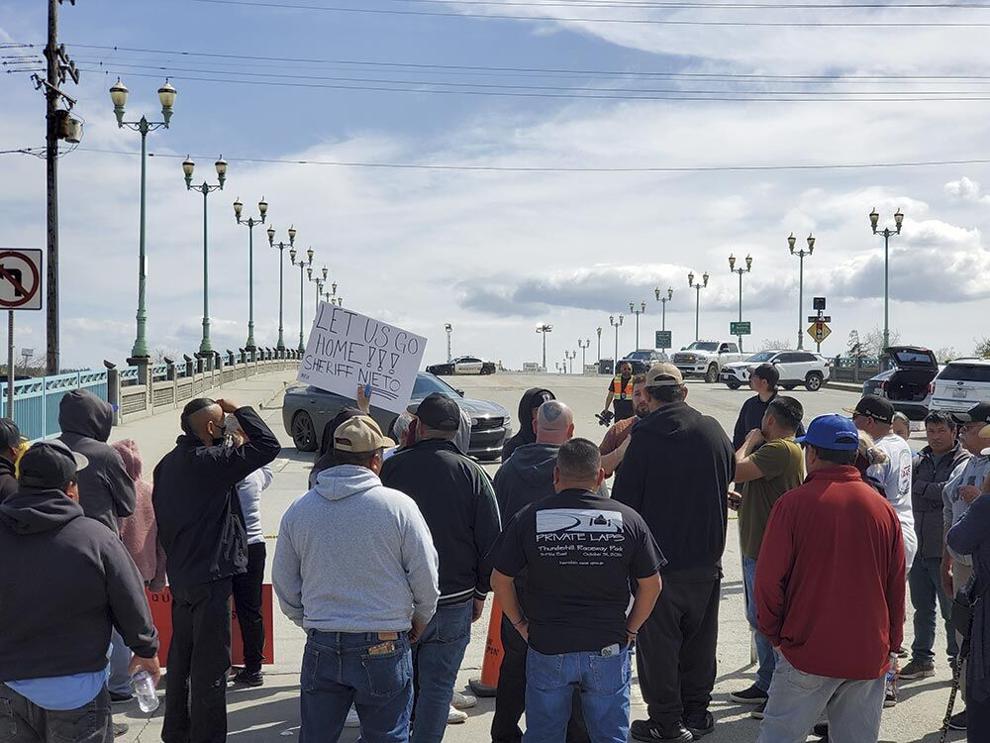 BY SATURDAY, MARCH 18, THE STREETS OF PAJARO ARE DRY. It's a contrast from one week earlier, when water rushed through town after the Pajaro River levee breached three miles upstream, and residents were awoken in the middle of the night by first responders urging them to evacuate immediately.
A week later, it's oddly silent, like a ghost town, as all of Pajaro remains under evacuation orders.
Orlando Calderon, who lives on Fremont Street, says during January's storms, he set out sandbags and moved large appliances above the ground, had luggage and food ready and was prepared for a worst-case scenario. In March, he and many others were not as well prepared. "The community didn't really trust the messengers of the message, because it was overdrawn," he says.
In the early hours of March 11, Calderon woke to sirens. He grabbed what he could and he and his 13-year-old son, Ojani, left home. His son asked him how long they would be gone and he didn't have an answer. "As a dad, you try to instill confidence and faith in your child – 'Hey, this is OK, you're going to be alright,'" he remembers telling his son.
David Vazquez Rios, a farmworker who lives on Salinas Road, thought it would be the same as in January, when residents could return within a week.
Now, two months after that prolonged evacuation in January and days after floodwaters have receded, dozens of Pajaro residents gather daily for hours at the Pajaro River Bridge in Watsonville, at the edge of their town, voicing frustration and anger they can't yet return home. Some are begging to get in to pick up clothes and medicines. Others are waiting for answers on how their homes held up in the flood, or if their homes are safe – many rushed out, leaving doors opened or unlocked.
Vazquez Rios goes to the bridge every day, hoping to cross into Pajaro to get a change of clothes. He, his wife Luz Maria Monte Hernandez, and their three daughters – Leslie, Dalari and Yuneiri – are staying in the living room of Vazquez Rios' sister's home after three nights at Motel 6. "We are surviving," Vazquez Rios says in Spanish.
While over 350 evacuees are staying at a shelter at the Santa Cruz County Fairgrounds, many others are making different arrangements. Some are at hotels. Some are sleeping in their cars or are staying with relatives. That has its downsides too: Vasquez Rios worries about the possibility of his sister getting evicted for long-term guests.
For those in the shelter, there are also challenges. Margarita Lopez is a Mixteco farmworker and mother of six, staying at the shelter with her husband and three youngest children They were rescued from the flood and left their car in Pajaro, and now cannot return for it. Without a car, her husband, Juan Basurto, can't get to his agricultural irrigation job in Gilroy. Meanwhile, Lopez fears she won't be able to harvest strawberries this season: "What are we going to do? What are we going to live on?"
ON THE OTHER SIDE OF THE BRIDGE IN PAJARO, an unknown number of residents stayed in their homes despite evacuation orders. David Hernandez, a retiree who lives on Jonathan Street, is one of them.
He says the home was a total loss in the flooding of 1995. After struggling to get a loan and rebuild a new home, they followed county guidelines and raised it by 4 feet.
He remembers tensions growing back in 1995 as well, with Pajaro residents eager to reenter their homes. Many protested on the bridge, just like today. Hernandez says when they did return, there was no water or electricity, and the streets were covered in mud. This time, county officials say they are waiting to lift evacuation orders after streets are clear, homes are inspected and conditions are safe.
Hernandez hopes everyone can get home soon: "The longer these houses stay closed, mold comes in, and then you have to tear out the drywall, the insulation, and try to take care of that."
Hernandez's tenants are evacuated; he uses rental income from the second-floor units to pay his mortgage. He expects money will be tight for a while.
Farmworker Juana Ortiz joined others at the bridge on March 15, waiting for information. Ortiz and her husband and her kids, Millie, 14, and Mateo Jose, 4 – evacuated on Friday, March 10. They are now sharing one room and staying with relatives. "All our belongings are lost," Ortiz says in Spanish. "We definitely are left with nothing."
Ortiz and other renters are worried about upcoming payments due on April 1.
Meanwhile, Ortiz and Vazquez Rios have both talked with their families about relocating. Ortiz says they are considering moving back to Watsonville, where they lived five years ago, although the rent could be $400/month more than Pajaro. Vazquez Rios and his family are thinking of moving to another state.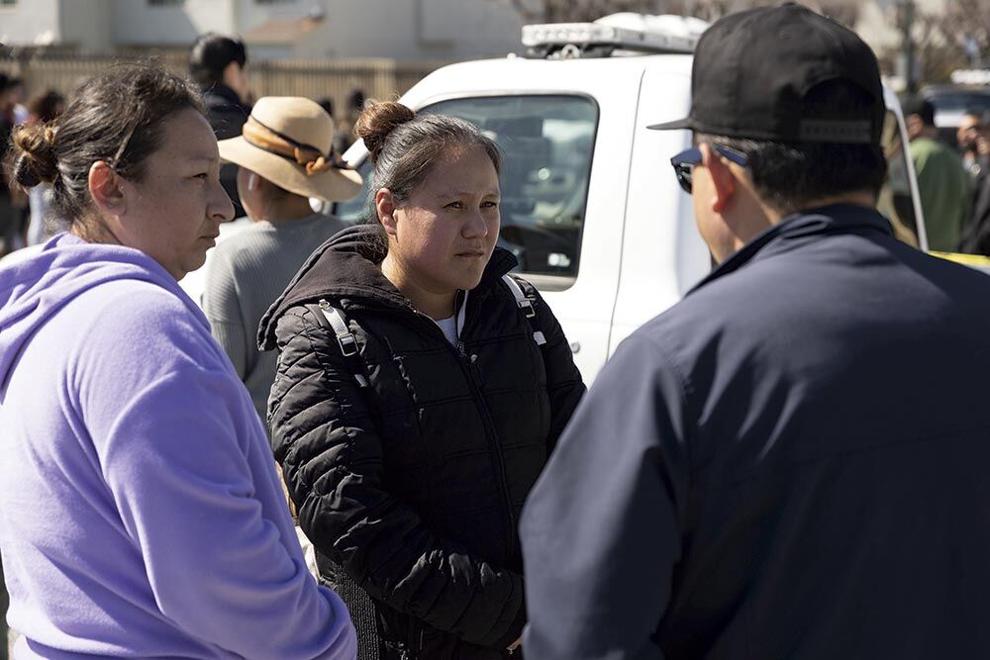 ON MONDAY, MARCH 13, CALDERON RETURNED HOME, finding a back way in to avoid security. He found water in the house he rents up to his thighs: "I was trying to get into my backyard and move some things in my garage, but the undercurrent was too strong."
Calderon feels blessed because his employer, a telecommunications company, is paying for a hotel room in Scotts Valley.
The house may need a new floor and some walls replaced, as well as a new refrigerator and washing machine. He doesn't yet want to think about how much he lost: "It's overwhelming. I couldn't put a dollar amount on it."
He hopes that the levee is finally fixed, after years of doing nothing. "I will tell you what's a sign of insanity: to do the same thing and expect different results," Calderon says.