"When representing the city on official business, officials shall behave responsibly and in a manner as to project a positive image for the city." – Lozano Smith memo to Greenfield City Council, June 5, 2018
On May 15, Greenfield Mayor Jesus OlveraGarcia noticed a campaign sign in support of Chris Lopez for Monterey County supervisor posted on private property along Highway 101. He thought the sign looked too big, at 4 feet by 8 feet, even though the language was inoffensive and basic: "Chris Lopez for County Supervisor District 3."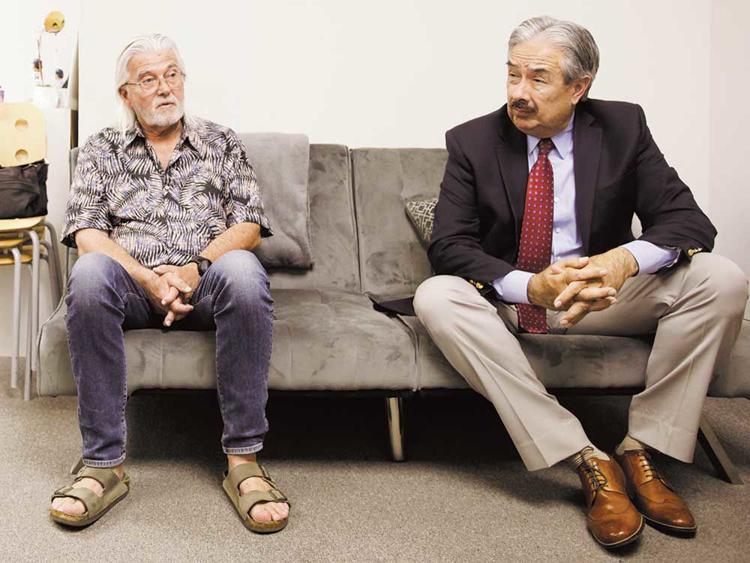 OlveraGarcia happened to be supporting one of the other two candidates for the job, Soledad City Councilmember Alejandro Chavez. The mayor contacted staffers at City Hall to ask about taking down the sign, and set a flurry of communication in motion.
Travis Cochran, an attorney with the firm Lozano Smith that contracts with Greenfield to provide city attorney services, looked at photos of the sign, and prepared an analysis about how there was no legal basis to remove the sign.
"It appears to us that the city would likely be exposed to significant risk if it removed (or required the removal) of the sign," Cochran wrote. "Citizens have a general right to display political campaign signs on their property… the city could expose itself to significant liability if it requires removal of the sign."
It is one of many such memos prepared by attorneys at Lozano Smith since OlveraGarcia was elected as mayor in January of 2017, when voters recalled the previous mayor, John Huerta.
It's a pattern that repeats, as shown through about 100 pages of internal emails and attorney memos obtained by the Weekly: OlveraGarcia will question a procedure – something as basic as signing checks, for instance, or inquire about removing a campaign sign on private property – and the attorneys jump into action. They trade emails expressing concern, then prepare a memo for the mayor and City Council with some version of the same warning: Your conduct risks exposing the city to liability.
Lozano Smith's warnings have proven to be prophetic. The city is engaged in at least four active lawsuits (including one with the Weekly), some of which are based on exactly the behaviors the attorneys warned could land the city in court. Meanwhile, the city is on the precipice of big changes as officials determine where new growth will be and how it will look – including a big footprint for the cannabis industry.
A lot of that will be decided at the ballot box on Nov. 6. OlveraGarcia is not seeking re-election after his less than two years in office, and three candidates are vying for the mayor's seat, while five candidates are running for two seats on City Council. They fall relatively neatly into two factions: one that's ready to embrace the cannabis industry and say yes to affordable housing, another that is far more cautious.
"We're at a crossroads," says resident Stephanie Garcia, a close observer of Greenfield City Council who is supporting the more cautious faction.
On this, both sides agree.
Angela Untalon, a council candidate from the other faction says, "The city is very divided. We need a city that is working together."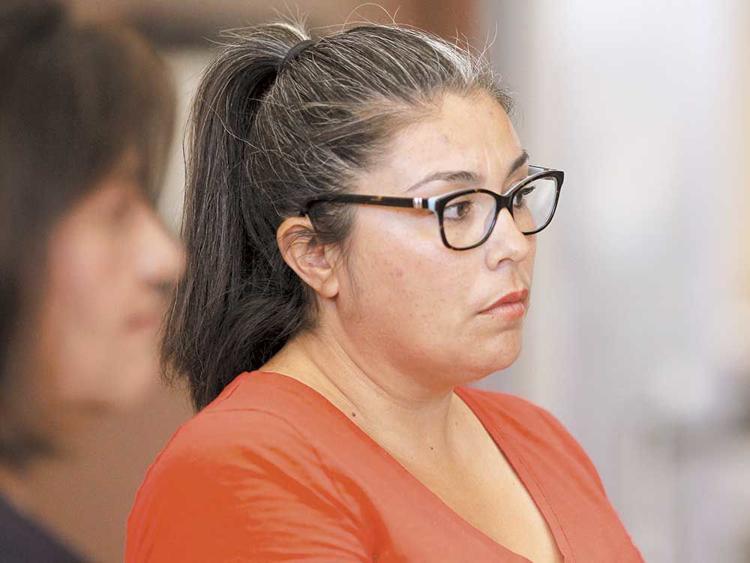 Candidates from both camps are advocating for a united Greenfield. But in many ways, documents show the city has been working against itself.
As for the Lopez for Supervisor campaign sign, it stayed up, per the attorney's advice. Lopez went on to win a resounding victory in the June primary. After he is sworn in in January, he plans on relocating the District 3 county supervisor's office from the government building in Salinas to Greenfield.
"A lack of understanding regarding the role and function of the council, mayor and city manager results in confusion and misunderstanding among council members, commissions, staff and the community." – Lozano Smith memo to Greenfield City Council, May 22, 2017
On Thursday Nov. 9, 2017, Greenfield Finance Technician Viridiana Villanueva was preparing to issue checks to make various payments, including to police officers who were in training. She emailed OlveraGarcia to ask him to stop by City Hall and sign them – a basic procedure, with the mayor first on the list of authorized signatories. He replied a few hours later: "Hi Viri and good afternoon, I won't be able to sign the checks this afternoon since I have some things to do."
The next day passed, and then the weekend. On Monday, he emailed her again to say, "I was very busy over the weekend and could not go to sign the checks. I apologize for that." She wrote back and told OlveraGarcia not to worry – she wanted to make sure the checks went out on time, so she'd used a stamp with his signature.
Then he scolded her in a reply. "I would appreciate if you are going to use my signature that you let me know and you wait for my approval," he wrote. "Perhaps, calling me or sending a message would make communication easier because I know emails take time."
It might seem petty, but the mayor's persistent refusals to perform basic duties routinely leads to an admonition from Lozano Smith, documents show.
Before OlveraGarcia was elected, City Council had approved development agreements with 11 cannabis operators. OlveraGarcia, who ran on an anti-cannabis platform, indicated he would not put his signature on those agreements. In July of 2017, Community Services Director Mic Steinmann was worried about what to do if the mayor refused to sign. He emailed Lozano Smith for guidance, and Cochran sent an opinion: The agreements were already approved, he said, so the mayor couldn't just undo them.
"The city is not out of luck in the event the mayor refuses to sign," Cochran wrote. "Under California law, the mayor's signing of a contract duly approved by the City Council is just a ministerial act that he has a duty to perform and that involved the exercise of no discretionary power."
As a Plan B, Cochran indicated, the city could file a lawsuit against its own mayor compelling him to sign. Steinmann replied: "Hopefully we don't have to go that route."
On May 23, 2017, City Attorney Mary Lerner (also on contract through Lozano Smith) wrote a memo to the mayor and council titled "Re: City Operations." It included guidance on basic duties, like signing documents: "I wanted to take this opportunity to assess the risk involved with the execution of city checks to satisfy contractual obligations," she wrote. "It is imperative to make timely payments… Failure to make timely payments pursuant to contract or agreement can result in significant exposure to liability for the city."
That refrain about liability has surfaced again and again based on the conduct of OlveraGarcia, who did not return multiple calls and emails from theWeekly for this story. It happened during the hiring process for the police chief, when former City Manager Jaime Fontes had narrowed down the applicant pool to two finalists. On Dec. 18, 2017, OlveraGarcia sent a text message to Lerner. "Hi Mary, can I request a report on the background check for the two police candidates that the committee interviewed?" he wrote. "I would like to check myself that there were not adverse lawsuits as I heard from persons. In addition, I'd like to know the reasons why and how Mr. Fontes chose one applicant over the other. Let me know if that is a possibility. Thank you."
Lerner prepared another memo to the mayor and council, titled "Re: Disclosure of Police Chief Applicant Information."
"The hiring process is a confidential process and the information and identities of the candidates must remain confidential until a decision is made," the memo states. "Disclosure of confidential information during the hiring process could subject the city to civil liability. It also casts the city in a negative light and could keep highly qualified candidates from applying for future city positions."
On another occasion, the mayor tried to get information on a pending investigation regarding an alleged gang rape. A memo, titled "Re: Police Investigations and Role of Mayor, Council Members and City Manager" followed.
"Any attempts to gain information regarding a police investigation could potentially be a violation of the penal code," the memo states. "Such conduct is outside of the course and scope of a Council member. As such the city has no mandatory duty to defend or pay for any criminal defense."
In each of these instances, it appears Lozano Smith's advice has kept the city out of court. In one case, however, the mayor and council ignored their advice, and are now defending two lawsuits against former employees.
"It is important to remember that in order to honor the values of fairness, due process, and responsibility, Council must allow those conducting investigations… time and space to do their work." – Lozano Smith memo to Greenfield City Council, Nov. 20, 2017
Mic Steinmann's career path took him all over the country before he landed in Greenfield. He grew up in Wisconsin, earned a master's degree in social work, then became a social worker in Los Angeles. He attended law school at UCLA, then practiced law in Alaska before coming back to California; he and his wife settled in Sacramento, where Steinmann worked as a planner for a private firm. After his wife went back to school to become a special ed teacher, the first job offer she got was in Greenfield. They planned to come for a year, but eight years later, they've made Greenfield home and have no plans to leave.
Steinmann started working for the city of Greenfield in November of 2013, where as the community services director, he shepherded through various development proposals and specific plans that provide guidelines for development.
It was early 2015 when representatives of the burgeoning cannabis industry first approached Steinmann to ask about what the opportunities might be to develop in Greenfield. The city started holding community meetings and heard from hundreds of residents, both for and against. The City Council saw economic opportunity on undeveloped land, and instructed Steinmann to prepare an ordinance allowing for cultivation, manufacturing of cannabis-based products, and dispensaries in town, and City Council approved it, 5-0.
It was not long after that that a petition began circulating to collect signatures to recall then-mayor John Huerta. OlveraGarcia, a staunchly anti-cannabis candidate, was elected to replace him, and almost immediately started butting up against Steinmann, flexing his muscle by trying to dodge signing checks for anything pot-related.
"It seems that he thought as mayor, he could run the city," Steinmann says. "He would be the city. He would be the government, he would make the rules."
Fontes, the former city manager, was hired in May of 2017, and became Steinmann's boss. Soon after, Fontes started voicing concerns to Lozano Smith: Just about two weeks after he was hired, the mayor had instructed him to fire Steinmann, in large part because of his work on the cannabis ordinance.
In an email on Feb. 22, Lerner sent her legal opinion to Fontes about the pressure to fire Steinmann: "The council is creating a significant risk or adverse action by the employee. Based on this significant risk, we recommend the City Council let the City Manager do his job. However, once we have given our risk assessment and recommendation, the City Council can proceed however it chooses to proceed. If the Council chooses to ignore our recommendation, we will let them know that we are happy to defend them in the lawsuit that will most likely stem from their choices."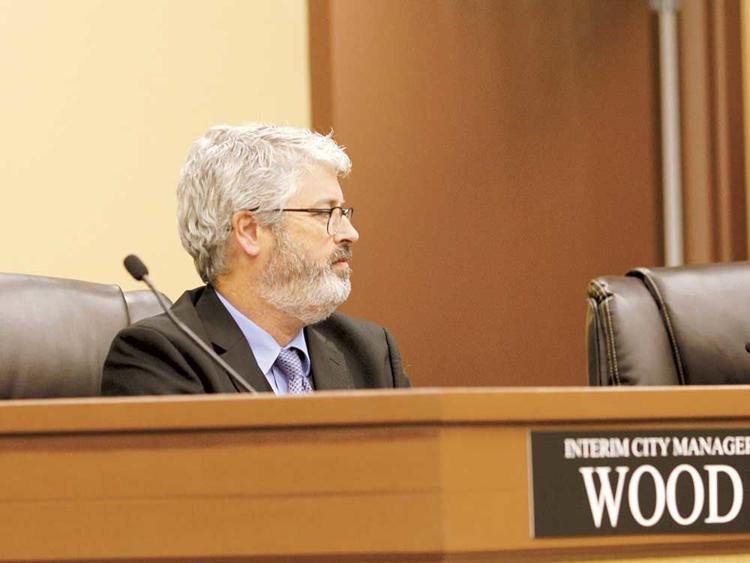 City Council is now on the receiving end of two lawsuits based on ignoring that advice. One plaintiff is Fontes; he pushed back against the pressure to fire Steinmann until June 15, barely a year after he was hired, when Fontes was fired. He alleges that it was a wrongful termination, based on his refusal to carry out the firing his superiors ordered.
After Fontes was fired, director of administrative services Paul Wood was appointed as interim city manager. Wood was hired as city manager on Sept. 25 (at a salary of $240,000, compared to Fontes' $165,000). The next day, Steinmann was placed on paid administrative leave. Two days after that, he was fired. He, along with Fontes, sued the city for wrongful termination on Oct. 9.
"You can connect the dots. They got the city manager they wanted. For $240,000 the council had a city manager bought and paid for to be their lap dog and do what they wanted," Steinmann says, "and what they wanted was to get rid of me."
"Personal opinions and comments may be expressed only if the council member clarifies that their statements do not reflect the official position of the City Council." – Lozano Smith memo to Greenfield City Council, June 5, 2018
Glenn Brown is the deputy fire chief of the Gila River Fire Department south of Phoenix, and has spent the better part of his 38-year career in fire service. He was looking for a change – a smaller department, rather than overseeing a staff of 86 – and he wanted to reset his personal life in a new place after a divorce. In March, he saw a job posting for a position as fire chief in Greenfield, which was preparing to form a city fire department on July 1. Brown saw a chance to shape a small, urban fire department, exactly the opportunity he was looking for.
Until July 1, the city's fire service came from the Greenfield Fire Protection District, which formed in 1940 to serve what was then an overwhelmingly rural area. In the past 15 years, the number of annual calls has risen from about 200 to about 1,200. The city was ready for its own municipal fire department.
Brown walked away from his interview with a job offer in hand from then-city manager Fontes. He returned home to Arizona, submitted his resignation and put his house on the market. He had a start date of June 18. Then on June 14, the day his house closed, he got an email from Nina Aguayo, executive assistant to the Greenfield city manager, notifying him that his offer of employment had been rescinded.
It wasn't until later, while searching for information online, that Brown realized Fontes had been placed on leave two days earlier. (It's unclear who directed Aguayo to send the email.)
"I was under the impression that this was about me," Brown says. "I no longer have that impression. I think I'm collateral damage."
He'd already sold his house, so he found a place to rent in Arizona, and was able to keep his current job.
Meanwhile, the city of Greenfield had an interim chief stay on for the July 1 launch date of the new fire department. A new chief, Jim Langborg, was hired and his first day was Oct. 25.
Brown is preparing to sue the city, but says he hopes he doesn't have to. "I don't want to sue anybody," he says. "I don't want a lot of money. I just want the opportunity to be the fire chief."
"The public is allowed to voice their opinions and make comments, no matter how negative they may be… If there is public criticism during public comment, we advise that you continue to remain calm and focused and provide an example through your own demeanor. The public tends to feed off acrimony and disharmony among council members." – Lozano Smith memo to Greenfield City Council, July 12, 2017
Step away from City Hall, and the Greenfield Starbucks rises up out of a patch of dirt, the first finished building in a new commercial park on Walnut Avenue. It's a sleek building with floor-to-ceiling windows, a soaring ceiling, a wooden community table and the shiny, clean feeling of something brand new. An Arco gas station and a Carl's Junior are planned, with more to come.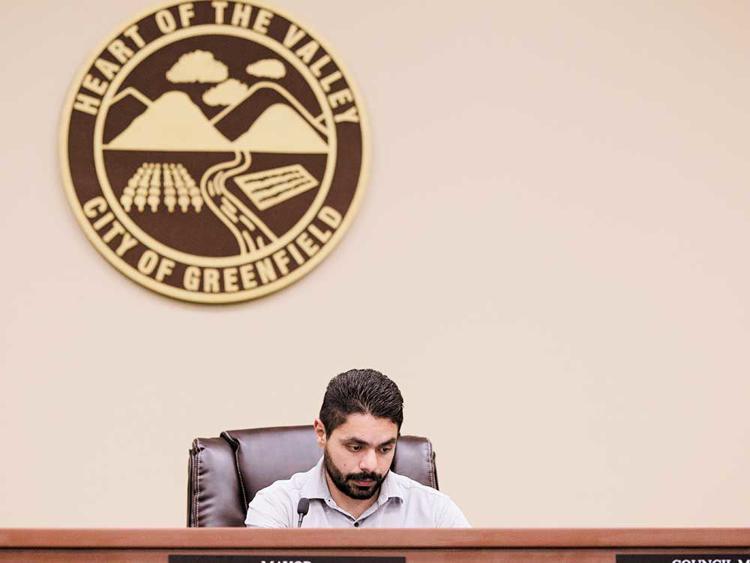 Inside, 11-year Greenfield resident Stephanie Garcia pulls out a two-inch binder with the Walnut Avenue Specific Plan, adopted in 2013. Some of it has already been executed: The lush Greenfield Community Park is full of kids playing, and Greenfield's first Starbucks was long-awaited. This new development in progress is an example of what Greenfield can be, Garcia says. When asked to describe her vision for what she wants in town, Garcia looks around at the teens studying, and says, "More of this."
Like many Greenfield residents, she talks about how neighboring King City and Soledad – not to mention Salinas – offer more commerce. She works as a paralegal in Monterey, and drives past Soledad daily on Highway 101. At night, Garcia says, when businesses are lit up, Soledad is bustling compared to sleepy Greenfield: "Living out here, that's like Vegas. I've been humbled."
This neighborhood is east of Highway 101, while most of Greenfield, and its downtown, are on the west side. The Walnut Avenue plan calls for a whole new neighborhood on what are now empty lots and undeveloped land. Across the street from Starbucks today, there is a broccoli field. Almost everyone in town wants to see that developed – but there's disagreement over whether it should be more retail, or residential. It's over the future of that field that Garcia waded into the volatile political issue of affordable housing.
In July, contractor Mike Avila submitted an application for a 168-unit farmworker housing development, 11 two-story buildings, for up to about 1,300 workers, on 9.3 acres. Avila, who built Tanimura & Antle's Spreckels Crossing project, says this project stands to be the next evolution in farmworker housing. The idea is that he would lead the way as the project applicant, getting a design approved, and then bring on an agricultural partner whose employees would live there. (Avila won't say who he's talked to, but allows that none of the growers are in the cannabis industry, just old-school Salinas Valley row crops.)
The Greenfield Planning Commission approved the project on Aug. 7; Garcia appealed. "It just seems like Greenfield is so desperate that we say yes to everything," she says, "and we don't have the foresight to see the impacts."
Garcia says she wants to see higher-income housing units in Greenfield, which already has a relatively high proportion of affordable housing. Besides, she wants to see more retail on that field, making the Starbucks corner into a hub – she envisions a movie theater, a bowling alley, a Target. But there's no retail proposal for that parcel at the moment.
Matt Huerta is housing program manager for Monterey Bay Economic Partnership, which endorsed Avila's project. "We can wait for major commercial activity that may never happen, or move forward with a thoughtful farmworker housing project now," Huerta says. "Those are the options, but you have a bird in hand and it's an opportunity we shouldn't lose."
Nonetheless, City Council agreed with Garcia, and in a meeting that ran past midnight, voted 4-1 to uphold the appeal.
Steinmann wrote a letter about the reasons he thought the city should not, and legally could not, deny Avila's project. The next morning, he was placed on leave. At the time, he said, "Pretty amazing that in Greenfield, an agricultural community with a 90-percent Hispanic population, I would get placed on administrative leave because I was supporting a farmworker housing project."
The city's first of cannabusiness to open, Loudpack Farms, quickly became its largest employ…
"We understand the role of leaders today is challenging and that the issues you each face as a council member are very complex." – Lozano Smith memo to Greenfield City Council, June 5, 2018
After Election Day, there will be a new City Council and mayor leading Greenfield. Of the three candidates for mayor, two are current councilmembers – one who voted against firing Fontes, another who was in favor. There are no incumbents in a field of five candidates for City Council.
Whoever wins, they will inherit two active lawsuits – those filed by Fontes and Steinmann, a forthcoming lawsuit by Brown, and potentially a lawsuit by Avila.
They'll also inherit a case filed in which the city is the plaintiff. When the Weekly first obtained documents showing a history of council members pressuring Fontes to fire Steinmann, the city sued the newspaper, aiming to block publication of the documents, some of which are marked attorney-client privilege.
The city also sued Fontes, presuming him to be the source of the documents; his attorney, John Klopfenstein, said his client would swear under oath that he had not leaked the documents.
In a hearing in Monterey County Superior Court on Sept. 7, the Weekly's attorney, Kelly Aviles, made the case that the First Amendment grants wide-ranging protections to the press, and listed examples of case law where the First Amendment has been determined to override other legal issues: "The publication of classified material; the identity of rape victims; doctor-patient privilege. If all of those are insufficient [to prevent publication], attorney-client privilege is certainly not an issue that overrides the First Amendment," Aviles said.
"This case is about public officials, their decision-making process and possibly creating liability [for the city]. The First Amendment exists to prevent exactly what's happening here."
Judge Susan Matcham agreed – and so too did Lozano Smith, which filed the suit just weeks earlier. "We have no dispute, no animosity toward the paper," said attorney William Curley. "We understand they have very strong First Amendment rights, and we applaud them."
The city must also cover the Weekly's attorney fees, which Aviles says total about $35,000.
On Sept. 17, the city filed an appeal against Fontes, again seeking a restraining order to block him from leaking any documents. On Oct. 29, the Sixth District Court of Appeal denied the city's request for a temporary restraining order.