OF THE 18 RESIDENTS OF PARKFIELD, AT THE SOUTHEASTERNMOST TIP OF MONTEREY COUNTY, MORE THAN HALF REPRESENT ONE FAMILY. They span three generations, and Jack Varian, at 83, is the patriarch. He's been ranching cattle here since 1962. In 2018, his V6 Ranch ran about 1,000 head on about 20,000 acres of land he owns.
"I am focused on my land and how I can take care of it," Varian says. "The question is not whether to graze, but how to graze. I'm looking at soil profiles – is it compacted? How do I care for a drop of rain that falls on the ranch? I make my management decisions on the speed of water.
"I want to keep my rainfall on the ranch as long as possible. I want to send as little as possible down the Salinas River."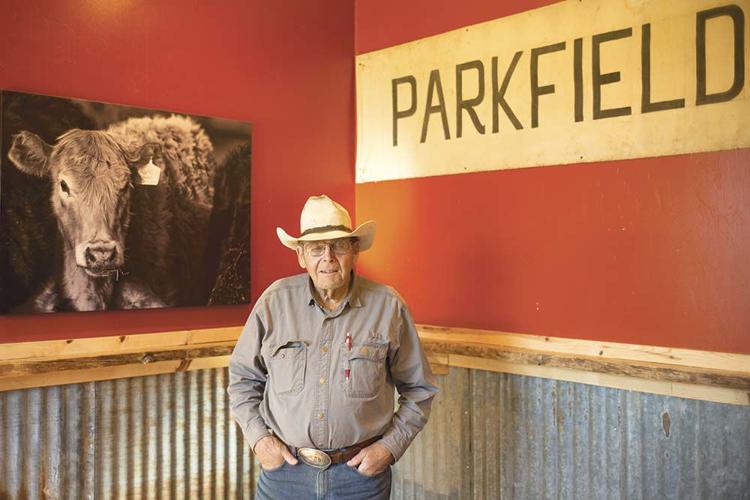 The way Varian talks about measuring resources sounds old-fashioned, and so does his discussion of the changing economics of ranching: He estimates that when he started in the business of ranching in 1958, the price of a new truck was equivalent to 18 cows. Today, he estimates it costs about 60 cows.
"The price of the commodity you're going to sell has not kept pace with the increased cost of that piece of harvest equipment," he says. "The commodity prices in the cattle industry, like other farming businesses, has not kept up with everything else. We are dealing with more dollars, but less net."
That's borne out by data reported in the Monterey County crop report, produced annually by the Monterey County Agricultural Commissioner's office. In 1980, there were 317,000 head of cattle. In 2000, that number dropped to 176,600. In 2018, there were 85,600 head of cattle in Monterey County, a $110 million industry last year.
Cattle generate an estimated $10 per acre, while row crops – suitable for different land that's flatter – can generate up to 100 times that much.
"It's not a lucrative business at all," says Jay Brown, who grazes about 40 cow-calf pairs on his Paso Del RioRanch in Bryson-Hesperia. "Most people in ranching have to work outside the farm, unless they have over 300 head."
Tim Lewis has been an inspector biologist with the Monterey County Agricultural Commissioner's office for eight years, and he's seen a challenging environment for ranchers, and also experienced it personally. Growing up raising cattle, Lewis had been eyeing a future to make a living of it, but was dissuaded when a school adviser told him you're either born into it or you win the lottery to buy land.
"There's not going to be any great years anymore," Lewis says.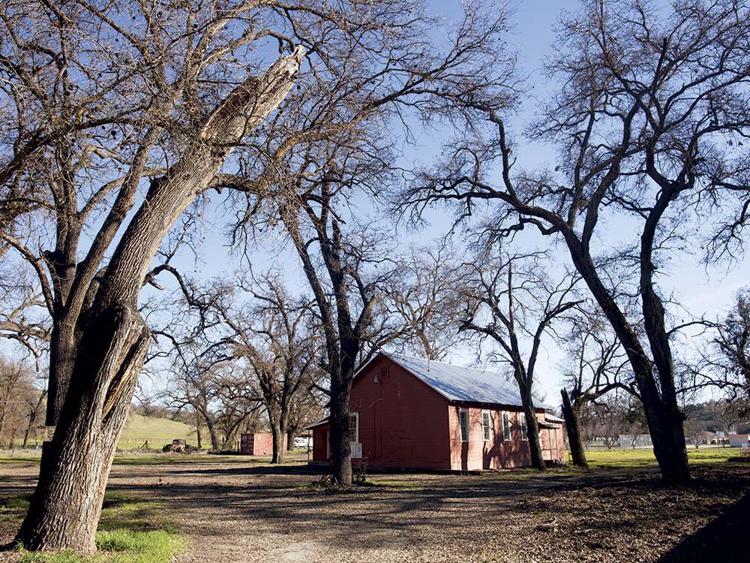 EVEN A GOOD YEAR IN RECENT MEMORY HAS HAD THE EFFECT OF DRIVING DOWN CATTLE RANCHING – high prices encourage people to sell and get out, Lewis says, recalling a big price increase for beef in 2015.
"Everyone sold off what they had, because the price was so good, but ranchers waited and didn't re-buy," Lewis says. "It's like the stock market – they are looking at what might happen in the market. It's a whole game."
Ranchers hoped those prices would stay high, but the market was so oversaturated that prices dropped significantly, by more than $0.50 per pound. (On average, a steer at market weighs 1,200 pounds.)
Lewis theorizes other factors are adding to the downturn in cattle ranching, including fewer people pursuing agricultural careers in general, as well as access to grazeable land.
"The number of ranchers is dwindling and the number of grazeable acres per rancher is increasing," he says.
Meanwhile, there's increasing awareness of how beef production contributes to the climate crisis. According to Project Drawdown, a nonprofit based in Sausalito that employs a coalition of scientists, business leaders and policymakers to prioritize the most high-impact ways we can collectively reduce greenhouse gas emissions, cutting meat consumption is the fourth-most effective approach. "If cattle were their own nation, they would be the world's third-largest emitter of greenhouse gases," according to Project Drawdown, which was cited in an August report by the Intergovernmental Panel on Climate Change. The IPCC report notes that many impacts are associated with deforestation and clearing new land for grazing – which isn't a factor in Monterey County ranchland.
In hilly areas of Monterey County where cattle still graze, ranchers like Varian say the animal activity is part of maintaining an economically productive grassland, especially in areas that are lacking in fertile topsoil and can't support other types of agriculture, like row crops.
And for some pockets of rural Monterey County, even where it's not great business, ranching is still a lifestyle.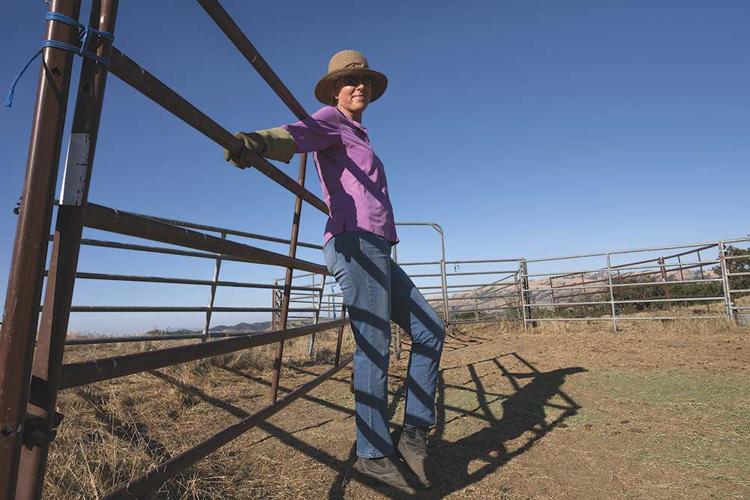 LAURIE PETKUS WEARS HER HAIR PULLED INTO A TIGHTLY WOUND PONYTAIL under a wide-brimmed hat. Her golden hair matches the color of dry grasses around her as she squints into the setting sun. Petkus leans on the bed of her truck overlooking Carmel Valley. It's picturesque, reminiscent of an old Western.
"I enjoy every aspect of this whole thing – the people I meet and how they benefit from these good, wholesome products," Petkus says. "People are out there looking for it, but it's getting harder to find, because there is such a monopoly with slaughter and butcher costs. It's tough for the little guy."
Petkus has been ranching cattle in Monterey County for nearly 20 years. She currently has 48 cows and two bulls that she moves around on different swaths of land she leases from private owners and the U.S. Forest Service in Carmel Valley, Big Sur and the Santa Cruz Mountains. "But it's so hard to find a slaughterhouse and freezer," she adds.
Petkus brings her animals to Country Butcher in Olivehurst, near Sacramento, for slaughter, then sells beef through her business, Carmelo Peak Ranch. Her goal is to eventually sell at local farmers markets, directly to the consumer.
Petkus is committed to keeping cattle in Monterey County, partly to preserve the industry of ranching, and also to maintain healthy grasslands. She observes the effects of herd movement across the land, grazing grass down to the stubble to encourage new growth, with cattle functioning like a plow (and fertilizer).
"The impact of having livestock on your land further enhances the natural wildlife habitat," Petkus says. "Raising [cows] for beef has become a byproduct of land management."
Throughout the region, independent ranchers like Petkus are struggling to find a balance between costs for running cattle, land and equipment. Some ranchers sell to larger corporations. Some who own their land are entering into conservation easements to preserve land, such as 4,300-acre Dorrance Ranch adjacent to Toro Park along Highway 68, which in 2008 sold development rights to The Nature Conservancy for $6 million via a conservation easement. The Ag Land Trust, meanwhile, holds development rights to about 5,000 acres of rangeland.
For ranchers whose land is above oilfields underground, like some in South Monterey County, they can enter into oil leases with companies that build wells and pay the landowner royalties to extract from their property.
Others, meanwhile, transition to selling at farmers markets or inviting people onto their property for ecotourism experiences – all different ways to use ranchland to make a living.
In 60 years in business in Parkfield, Varian has watched the profit margin consistently get smaller. So he's reinvented himself and his business at V6 Ranch, venturing into hospitality.
"How do you make the land produce more and keep it soil-friendly?" he says. "Recreation."
Varian and his wife, Zera, run cattle drives in the area surrounding the valley where they live. V6 Ranch hosts a cowboy academy and dude ranch on weekends. Varian's family, including nine grandchildren, run the Parkfield Cafe and Parkfield Lodge, located partly in the former post office. Next to the cafe, they have hosted an annual bluegrass festival for 20-plus years, drawing over 1,000 musicians and audience members each spring. Varian hopes all of it helps diversify the options for preserving a ranch-style way of life, even as ranching itself makes less and less economic sense.
"Of the nine [grandchildren], at least four of them will figure out how to make a living here," Varian speculates. "As younger generations come up, they are farther removed from family that used to be a farmer, or some connection to the natural world."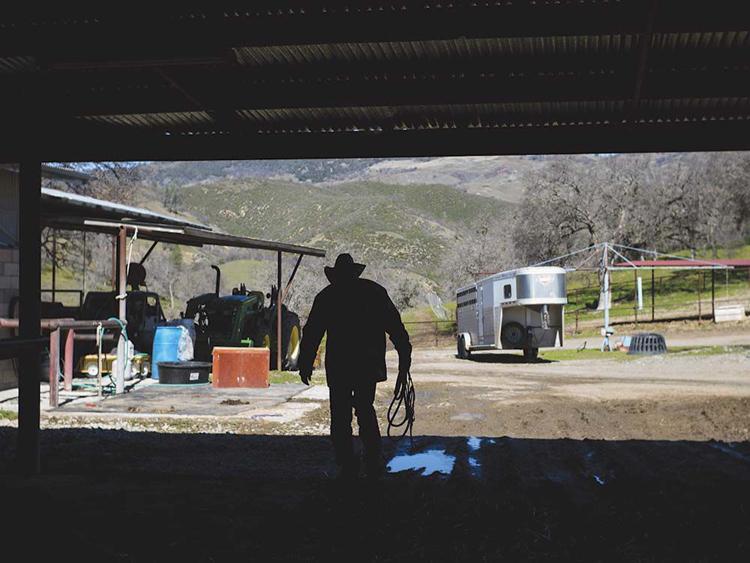 DRIVING SLOWLY UP THE CRACKED ROAD TO HIS HOUSE, Varian stops suddenly and puts his truck in park. He plants his weathered hat tightly on his head as he hops out of the cab and hollers at an escaped cow that has wandered into the middle of the road. As Varian keeps one hand on his hat, and waves at the mocha-colored animal with his left arm. The cow trots slowly to a nearby rusty gate, and Varian slams the gate shut, then resumes his drive up toward home.
"I can walk outside and look 360 degrees and see the way Mother Nature intended it," he says. "My job is to interpret how Mother Nature does things. She does things that are ongoing forever. My job is to hopefully set some ideas into action that will work for the next generations."
In 2001, with the California Rangeland Trust, Varian placed a conservation easement on the ranch (while also getting a tax benefit).
In Carmel Valley, Petkus drives her diesel Dodge flatbed down El Caminito Road. "When my parents came here in the early '60s, there were cattle on all these mountains," she says. "It's a balance of everything that is going on in the world today to keep this old tradition still going."
Petkus stands amid the grasses, holding her hat from blowing off in the wind. "A guy I met once told me that raising beef was like harvesting sunshine, because they're out here eating something we can't do anything with by eating the grass grown by the sun, and cattle produce a product that is quite valuable to us. It's kind of a neat thought."