WHEN SHELTER-IN-PLACE BEGAN IN MARCH 2020, PATIENTS AT THE BIG SUR HEALTH CENTER STARTED CANCELING THEIR APPOINTMENTS. This didn't seem like a huge issue at first, when the pandemic lockdown was only scheduled to last two or three weeks. But as it became clear that we were in this for the long haul, it became apparent that care at this rural, nonprofit health clinic needed to continue.
Things couldn't proceed as normal, though – "[Patients] didn't want to come in and be exposed," Executive Director Sharen Carey says. "And we also didn't want anyone to come to the Health Center who didn't need to be there." The nonprofit needed to find another way.
Enter telehealth, which the federal Health Resources Services Administration defines as "the use of electronic information and telecommunications technologies to support long-distance clinical health care," and the California Department of Health Care Services defines as "the mode of delivering health care services and public health via information and communication technologies to facilitate the diagnosis, consultation, treatment, education, care management and self-management of a patient's health care while the patient is at the originating site and the health care provider is at a distant site."
That's a lot of words, but essentially it all boils down to using video or phone to conduct doctors' visits, allowing patients to stay home and, during a global pandemic, avoid unnecessary exposure.
For the Big Sur Health Center, a clinic that had never offered telehealth before the pandemic, the change required some workflow adjustments, but those happened quickly and fairly easily. "It worked really well," Carey says.
The Health Center isn't alone in this transformation. Around Monterey County, and across the state, the use of telehealth services has expanded exponentially during the past year. OCHIN, a nonprofit health information technology collaborative that operates the federally funded California Telehealth Network, saw a 63-percent increase in telehealth encounters among their California member clinics from February 2020 (pre-pandemic) to March 2021. Even large medical groups, like Montage Health, saw "a very significant boom" in telehealth use during the pandemic according to Mark Carvalho, internist and CEO of Montage Medical Group.
Clinics that never would have invested the time and resources to make this option available before Covid-19 were all but forced to by the reality of the pandemic. And as they use it, doctors at these clinics are realizing that telehealth could have health equity implications for patients who, because of livelihood, living situation or transportation issues, traditionally struggle to get into a medical office.
Some of them would like to keep using telehealth post-pandemic. But unless some underlying challenges get resolved, it will be hard to keep it.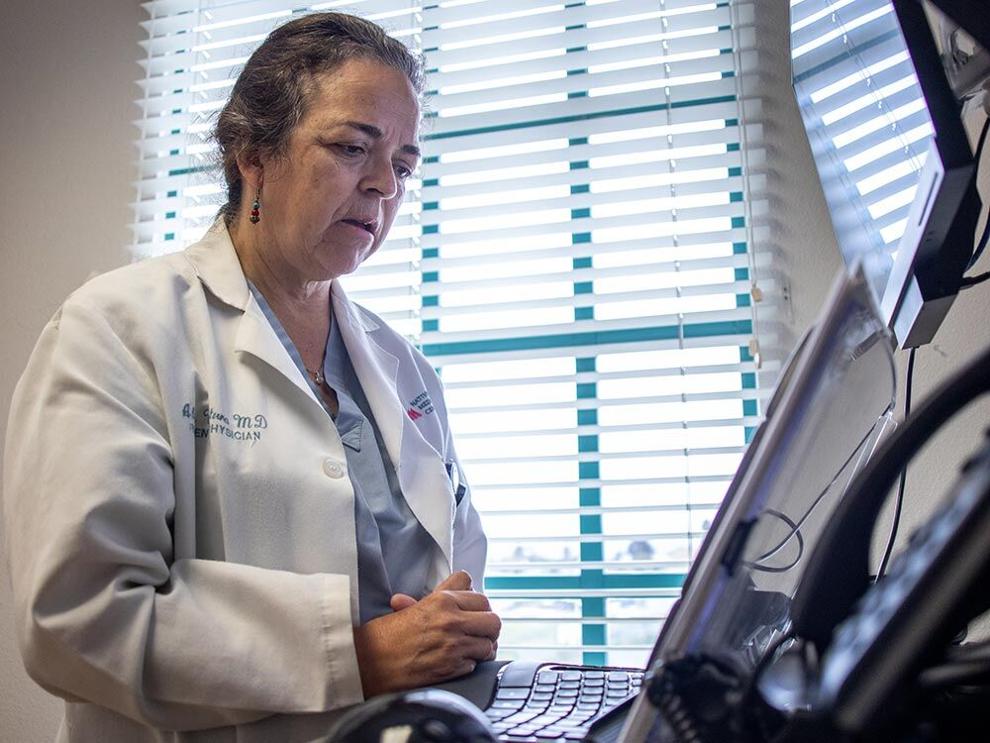 PICTURE THIS: a farmworker, at work in the fields, takes a quick break for a video visit with her doctor. Minutes later she's back to work, now in possession of a needed prescription for birth control pills.
No, this isn't an ad for a telehealth company or promo for the value of the on-demand economy. It's a real visit that Alicia Ventura, a physician with the Alisal Health Clinic, was able to conduct with one of her patients, thanks to the flexibility of telehealth.
At its best, telehealth can redefine what going to a doctor looks like. No more taking a day off work to drive to a clinic and sit in a stuffy waiting room all to ask a doctor to answer one simple question or get a prescription for a routine medication. And this sort of flexibility doesn't only serve a well-resourced patient – it also has important implications for health equity.
Ventura is a family medicine physician at the Alisal Health Clinic, a Monterey County Health Department clinic that serves many farmworkers and Medi-Cal patients. "Before the pandemic, there was very little telehealth," she says. But, like the Big Sur Health Center, the Alisal clinic had to think fast as lockdown loomed, and find ways to keep patients safe while still providing care. "I think our patients have really liked it," Ventura says, referring to the flexibility to schedule virtual doctor visits.
"With the pandemic, everything changes all the time," Ventura adds. "It's just constant change."
While some patients benefit from the flexibility to see a doctor without taking a day off work, others are served by the fact that, with telehealth, there's no need to navigate transportation. This is something both Montage Medical Group and Mee Memorial Healthcare System have noticed among their patient populations.
"Transportation issues, of course, are always a problem," says Rena Salamacha, CEO at Mee Memorial. "Having that capability, or that ability, to provide those services is key and critical to us here in South County."
"Access to healthcare should not require a state of emergency."
Similarly, at Montage, "we talk a lot about access with regard to telehealth," says Grace Casserly, a primary care provider. "And a lot of our patients – they don't have the transportation, they don't have the means of getting to the office with the frequency they need to and this is what telehealth allows us to do, whether it be via a video call or a telephone call."
This observation is supported by data from OCHIN. The organization has found that, among its member clinics, patients who stated they need transportation support were 17-percent more likely to use telehealth than those who did not screen positive for transportation needs.
"[Telehealth] allows us to meet patients where they are," Casserly adds.
David W. Keller, an infectious diseases doctor at Montage, understands this value to telehealth, and views it as a positive thing overall, but still tries to see patients in-person when he can. "We always worry – what are we going to miss?" he says. To Keller, every bit of information he can gather from a patient is important, so in most cases he prefers in-person to video, and he prefers video over a phone call.
In keeping with her general attitude, Ventura has found things to appreciate about the "chaos" of the past year. And she sees benefits, even beyond those of flexibility and access, to seeing patients virtually. For example, she says, doctors are becoming increasingly aware of the importance of "social determinants of health" – the environmental conditions of where a person lives or works and the impact that has on health outcomes.
Conducting a video visit with a patient in their home allows Ventura to actually see many important environmental factors, like how crowded the house is or how clean, that she wouldn't have access to if the patient came into the clinic. This came into play in a dramatic way once when a Good Samaritan was able to facilitate a video visit between Ventura and a patient who was living in a kind of storage area behind an ice cream shop. Because she could clearly see the desperation of the situation, Ventura was able to get the patient connected with the social services he so clearly needed.
Seeing into people's lives is valuable in more positive situations as well – if Ventura notices that an older patient lives in a multigenerational family, for example, she may be able to get a tech-savvy teen involved in the care of their grandparent. "It is nice to be able to just see people's families, see their home lives, see their pets," she says. "I get a lot out of video visits."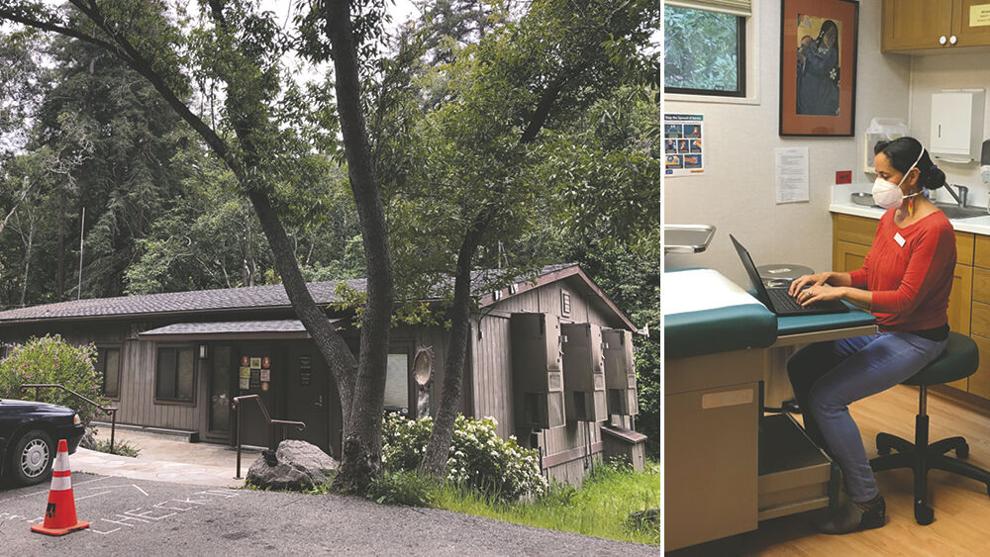 WHY DIDN'T CLINICS LIKE ALISAL AND THE BIG SUR HEALTH CENTER regularly offer telehealth visits to their patients before the pandemic hit?
Telehealth in the Before Times was largely restricted by policies around insurance reimbursement. The patchwork of different state, federal and commercial policies, and the fact that some made it all but impossible for providers to get paid for services delivered via video or phone, created a kind of "why bother" attitude, says Mei Wa Kwong, executive director at the nonprofit telehealth policy resource center Center for Connected Health Policy.
Why bother, that is, until Covid changed everything.
Under the currently ongoing pandemic public health emergency, Medicare, Medi-Cal and commercial insurers all relaxed restrictions, allowing doctors to get paid for conducting visits virtually. This, telehealth advocates say, is a silver lining to locked-down life. The specifics of the flexibility are a little different for federal, state and commercial insurers, but the overall trend is toward more permissive policy.
At the federal level, Medicare's telehealth reimbursement policy was "one of the most restrictive" before the pandemic, Kwong says. The national health insurance program would only pay providers for virtual services in certain cases – when a person lived in a very specific and narrowly defined "rural area" for example. But this changed quickly in March 2020. Under the so-called "1135 waiver authority" the Center for Medicare and Medicaid Services erased its previously held restrictions. "Under this new waiver, Medicare can pay for office, hospital, and other visits furnished via telehealth across the country and including in patient's places of residence starting March 6, 2020," the agency announced on March 17, 2020.
Medi-Cal, conversely, actually took a fairly "progressive" approach to telehealth, even before the pandemic, Kwong says. Compared to other states, the changes that Medi-Cal made to allow more telehealth were "pretty minimal." A policy update from the summer of 2019 meant that all eligible services could be provided by live video or store-and-forward (where doctors send medical information like photos, documents and pre-recorded videos through secure email). It also allowed patients to be located anywhere, including at home, when "seeing" a doctor virtually. But even Medi-Cal got more permissive in 2020 – allowing audio-only phone call visits where medically appropriate, for example.
Commercial insurers in California, finally, were lined up to undergo a policy shift of their own at the beginning of 2021 when Assembly Bill 744 went into effect, requiring pay parity for telehealth and in-person visits. Before AB 744, when a doctor's office billed an insurance company for a visit, they could often expect to collect more for an in-person appointment. But that has changed.
Kwong says all California lawmakers did was essentially "move up" the start date for this legislation to the beginning of the public health emergency. But according to Denise O'Laughlin, vice president of employee benefits at Leavitt Central Coast Insurance Services, insurance companies have been proactively offering and encouraging the use of telehealth services by their clients in the past few years. "It seems like they all offer it now," she says. "They're in the business of insurance, so they want people to stay healthy. So if this allows you to maybe catch something early on, it's obviously going to save the carriers some money."
At Montage, the changes to insurance reimbursement policy made it possible to lean in to telehealth.
"At the beginning [of the pandemic], it was simply about 'this is what we have to do,'" Carvalho says. "And we were very fortunate that Medicare and Medi-Cal and other commercial payers also followed in suit.
"There's no question that there are conversations now amongst [insurers] about whether they will continue to sustain at the same level," he adds. "That being said, we've just got to figure it out. Our patients have clearly shown us this is something they prefer and favor. And then there's other things for us… how do we start reimagining the way we deliver care in a way that does not always have to rely on more exam rooms, more office space, more waiting rooms? How does this become part of a smart future model of care – where you'll always have in-person, but we include this."
Carey, at the Big Sur Health Center, sees telehealth as a valuable preventative medicine tool moving forward. "A lot has been learned by this," she says. "I'm hoping that the insurance companies are taking a long, hard look at the benefits. Because if you don't do preventive care, you run the risk of having disease conditions become far worse before someone is seen physically. And that's been known for decades – prevention is much more valuable and the biggest bang for the buck, over waiting for treatment.
"It is nice to be able to just see people's families, see their home lives, see their pets."
"Telehealth has expanded, in many ways, the ability to assure that patients have access to a provider and have access to consultations and advice," she adds.
While the current commercial insurance policy is set up to continue beyond the Covid public health emergency, Medicare and Medi-Cal's changes will end when the emergency does. This puts both patients and providers in a precarious situation – what happens when the public health emergency ends? Will all the encouraging policy that has allowed the new reality just go away?
OFFERING TELEHEALTH VISITS requires some technological capabilities that many providers, especially those that hadn't offered this option before, didn't have in place when the pandemic forced a quick pivot. Upgraded devices (iPads or computers with webcams); upgraded Wi-Fi bandwidth to support multiple doctors video chatting at a time (or, in the case of doctors working from home – adequate home internet); a subscription to a secure video platform that's easy enough for both providers and patients to use.
The Big Sur Health Center, for example, started using Doxy.me, a free video telemedicine platform, after Medical Director Brita Bruemmer read an article about it and "thoroughly vetted it," Carey says.
"It works really well," Carey adds. "It worked well for those people who are internet-savvy and were able to navigate the system."
And therein lies one of the continuing challenges – it's not just providers who need devices and stable internet to do telehealth. Patients do too. And many patients in rural areas, or among underserved populations, seem poised to benefit from telehealth but simply lack the broadband or device access to do so.
The Big Sur Health Center is still offering a telehealth visit option, but staff estimates that just 10 percent of the clinic's patients use this tool. "A large part of the coast does not have internet access," Carey says. "And even on the South Coast of Big Sur, where we have a lot of patients, they don't have cell reception."
At the Alisal Health Clinic, many patients' only device is their smartphone, and they don't necessarily have a big data plan. Patients over 75 especially, Ventura says, often don't have computers.
Telehealth advocates say continuing to include audio-only phone visits in the definition of a reimbursable telehealth visit would help assure access for those without reliable broadband internet. Ultimately, however, expanding broadband infrastructure and access, a challenge for which there are currently several bills circulating in the California state legislature, will be a key component of fulfilling the promise of telehealth.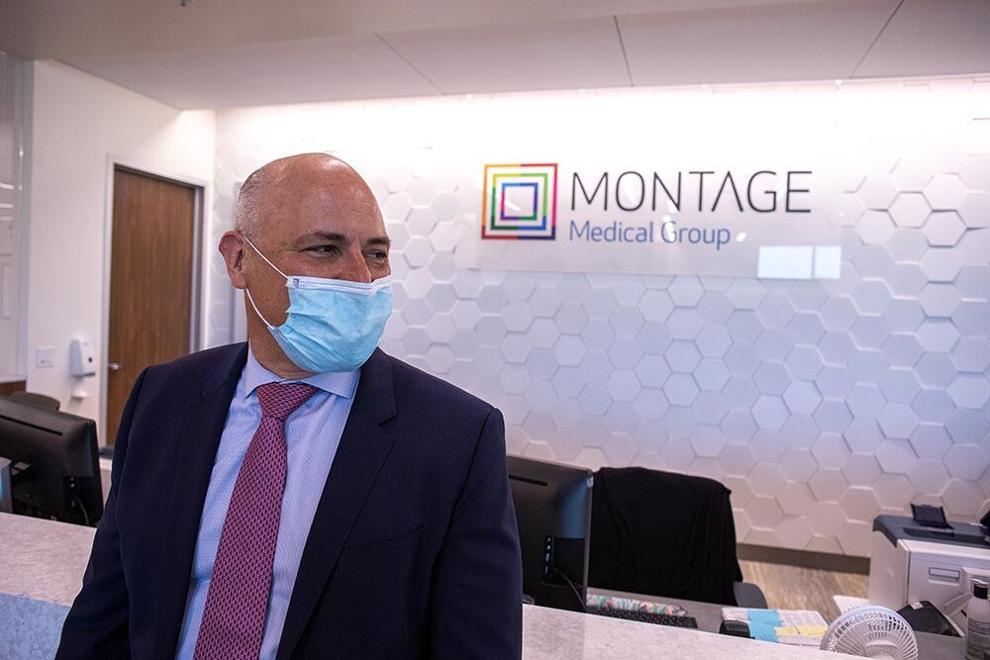 VENTURA IS VERY CLEAR ABOUT ONE THING. If it hadn't been for the global pandemic, Alisal Health Clinic never would have moved so quickly and decisively to embrace telehealth. But what will happen moving forward remains an open question. "I think in the end it will be what patients want that drives it," she says.
Kwong, from the Center for Connected Health Policy, says future policy is exactly what the federal government and states, including California, are currently considering. The big question now on everyone's mind: "We made all these temporary moves, what do we want to keep permanent?"
When it comes to Medi-Cal, Kwong says there are essentially two routes to purposeful policy change – a legislative route and an administrative route. There are currently efforts on both in progress. In the legislative branch, Assembly Bill 32, introduced by Assemblymember Cecilia Aguilar-Curry, D-Davis, would require that Medi-Cal reimburse equivalent telehealth visits at the same rate as in-person visits. "The expansion of telehealth during the Covid-19 pandemic has been one of the few silver linings of this challenging time. It has transformed healthcare during our nation's worst health crisis in a century, allowing patients to maintain timely access to care while also mitigating Covid-19 exposure," Aguiar-Curry said in a statement introducing the bill. But – there is a but – "Access to healthcare should not require a state of emergency."
On the governor's side, meanwhile, a recent Department of Health Care Services proposal would require parity for synchronous video visits, but put asynchronous or audio-only visits in their own category, with their own fee rates. Both the legislative and administrative proposals are still in their early stages – AB 32 was scheduled for a hearing in the Assembly's Committee on Health on April 27, after the Weekly's deadline.
Providers view this moment as an opportunity to shape the future of healthcare. Above all, doctors want some flexibility to decide how best to meet a given patient's needs in a given moment.
"I hope we don't find that there's a lot of pressure to overdo telemedicine," Keller says. "I don't imagine that's going to happen."
Carvalho is hopeful about what the future holds. "We all got pushed here really quickly," he says, "and I think everybody wants to figure out how this is part of the normal, appropriate course of future care."