LOCAL
MONTEREY COUNTY
Outgoing District 4 County Supervisor Jane Parker has been the kind of elected leader we hope others aspire to be. She's delicate in her disagreements but not afraid to ask hard questions; she does her homework, and explains her decision-making thoughtfully; and she's devoted to listening to her constituents, holding regular town hall meetings to hear from people and help communicate to them how government works. We'll miss her.
Wendy Root Askew is an elected trustee on the Monterey Peninsula Unified School District, and in her day job works as an aide to Parker. We believe she can grow into the role of her current boss.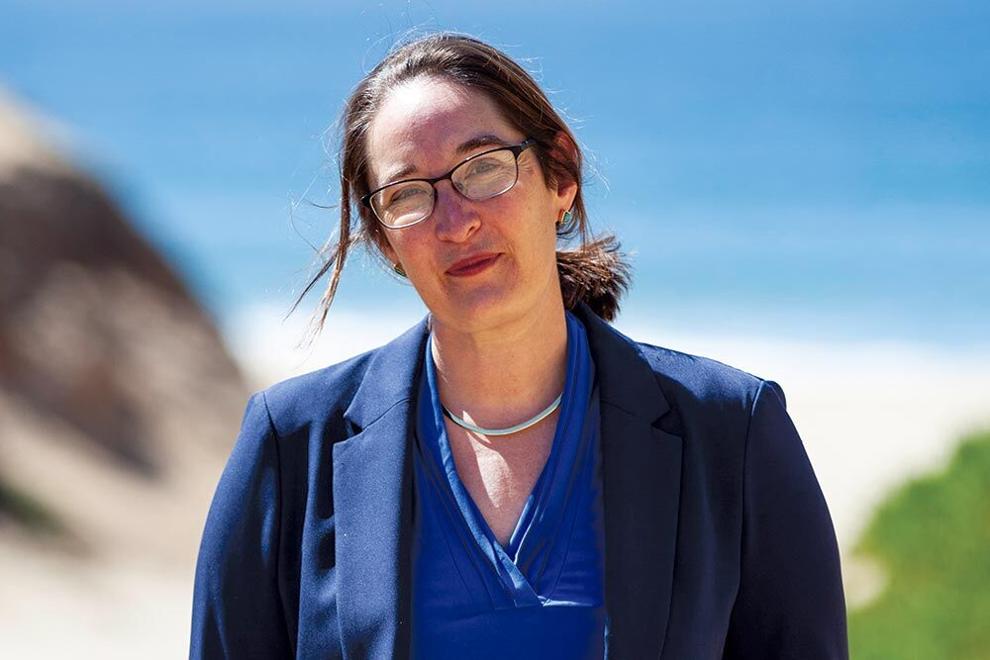 Askew is steeped in how county government works, and sees how to bring everyone along. "Since March, and recently during the fires, I've been reminded about the critical importance of relationships among elected and community leadership in times of crisis," she says. "I've spent so many hours on the phone with elected school board members, city councilmembers, nonprofit directors, faith leaders and Facebook group administrators ensuring that they have accurate and timely information."
Steve McShane is a member of Salinas City Council and he's got a lot of good qualities: He's accessible, hosts frequent community meetings and is enthusiastic and energetic about the work. But it's hard to know where he really stands on policy as he's a master at pandering to his audience. He claims environmentalist cred for his business in landscaping and tree-planting efforts in Salinas. While that experience is notable, his voting history tells a different story in favor of unbridled growth. A former Republican, he even joined the Democratic Party during this election cycle, and the county GOP has still found a way to endorse him, by urging supporters, "DO NOT VOTE for Wendy Root Askew!" We have a different take: Vote for her to get a supervisor who tells it like she sees it.
CITY ELECTIONS
(listed alphabetically)
Carmel
Dave Potter | Mayor
Karen Ferlito and Bobby Richards | City Council
In a city dependent on tourism, a pandemic could easily be the deadly fever that wipes out any reserves. Carmel's 2020-21 adopted budget looked grim: transient occupancy tax revenue was expected to be down 34 percent from what was originally budgeted (a loss of over $2 million) and sales and use tax revenues were projected to decline by 18 percent, or nearly $1 million, for this fiscal year. But early last month, City Administrator Chip Rerig announced some good news: When the city's fiscal year ended June 30, the city was less than 10-percent off its original budget and instead of drawing down the city's savings account by over $1 million during this pandemic, that number would only be an estimated $128,352.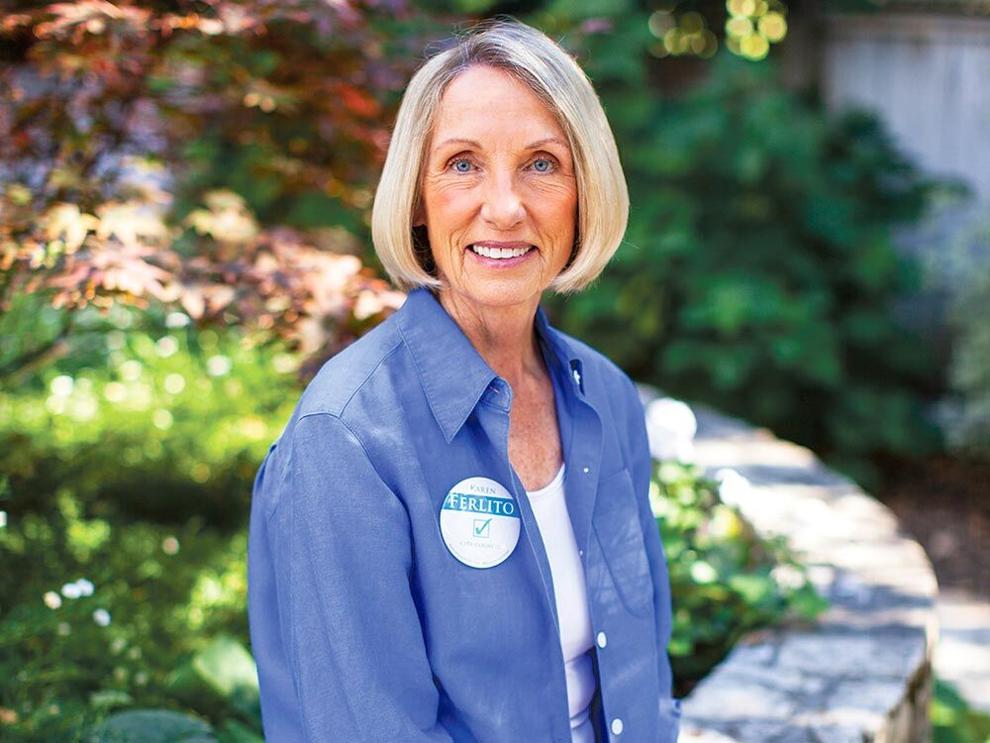 That may be Carmel's good luck, being a community graced with an attractive location and a gorgeous public beach. It's also thanks to a fast response from City Council. While we wish they'd closed Ocean Avenue to cars to better support restaurants, the parklets seem like a smart approach. There is general agreement among the candidates that the new parklets are a good step and ought to be retained, if not improved upon.
Overall the city's leaders deserve credit for their response to Covid, and Mayor Dave Potter and councilmember Bobby Richards are up for reelection. We endorse them both.
We have watched Karen Ferlito participate in public affairs through the years, and she's likable, prepared and the best choice for the open seat (although she had the wrong approach to banning beach fires a few years back). We hope the new council will tackle a stark lack of affordable housing units to serve its lower-wage hospitality workforce. Ferlito and Richards both support maximizing the use of accessory dwelling units for housing, and more mixed-use workforce housing.
Del Rey Oaks
Alison Kerr | Mayor
Gary Kreeger and Kim Shirley | City Council
This small city has more than its fair share of political drama. In this election, Councilmember Pat Lintell is facing off against the incumbent mayor, a sign of just how tense things are on this council.
Mayor Alison Kerr got involved and ran for office two years ago largely on a single issue: She was angry the city declined to join Central Coast Community Energy. She ousted an incumbent, and led members of council (including Lintell) to change their minds and vote to join CCCE.
But often the mayor and council are out of step with each other. That leads to two sets of candidates who are running as slates: Lintell with incumbent Kristin Clark, who is seeking reelection, and Planning Commissioner Scott Donaldson, while Kerr is backing newcomers Gary Kreeger and Kim Shirley.
Donaldson is competent, but has old-school ideas about development on the former Fort Ord. Clark has served on council for 18 years. She's done a good job and helped bring to light corruption that resulted in criminal charges against former city manager Daniel Dawson, but it's time for new leadership. We think the progressive team of Kreeger, Shirley and Kerr can help move the city forward with some innovative thinking. The candidates largely all agree on the issues – the need for housing, developing something on the city's Fort Ord land, embracing the FORTAG trail network, continuing the city's contract to share a police department with the airport.
Where they differ is on style. While Kerr's persistent question-asking can feel like an interrogation of staff, it's good to get new ideas and new voices elected to help move this city forward.
Marina
Kathy Biala and Gail Morton | City Council
All five candidates for two open seats on Marina City Council are celebrating a victory: They all opposed Cal Am's proposed desalination plant on the grounds of environmental injustice, and they prevailed. Now Kathy Biala, one of the principal architects of the environmental justice argument against desal as a cofounder of Citizens for Just Water, is seeking a seat on council in District 2. We think she's the right person for this role.
A city planning commissioner, Biala knows how the city works. She led the charge to get the California Coastal Commission to close the Cemex sand mine, interfacing with state government. And during the pandemic, she got creative with outreach to city restaurateurs to help get them in compliance with health rules, and to keep business alive.
In District 3, incumbent Gail Morton is facing two challengers, Cristina Medina Dirksen and Les Martin. All three clearly care about Marina, and Medina Dirksen has years of bonafides to prove it, leading Friends of the Marina Library and participating in city meetings. Medina is involved in her community and she's likeable. But Morton is a sharp leader, and we recommend her for a third term.
She deserves a lot of the credit for dismantling the Fort Ord Reuse Authority. She's an attorney in her day job, and applied those skills when it came to the fine print. Big picture, Morton wants to see more economic opportunity in Marina alongside smart growth.
This is Marina's first election based on districts, rather than at-large. Morton was part of the 3-2 majority that voted to approve the map that's in effect. Her challengers object to that map, and that's part of their platform. The map is imperfect, but so is any process of carving up a city into districts. After the 2020 census data comes in, we're hopeful council can reach consensus, or create more sensible districts.
Yes on Measure Q | Recertify Marina's Urban Growth Boundary
Just after the Fort Ord Army Base closed in 1994, Marina lost one-third of its population and some 200 businesses.
That loss, however, opened Marina's future, and the city took advantage of the opportunity to build housing for middle-income homeowners priced out of Pacific Grove and Monterey – and a new hotel, movie theater and shopping center – while becoming an attraction for the students and staff of CSU Monterey Bay.
Twenty years ago the citizens of Marina passed a referendum to contain potential sprawl and passed an Urban Growth Boundary, forcing the city and its development-minded suitors to build within a more constrained space. It's been a notable success.
The original measure required the voters to recertify the UGB after 20 years, and Measure Q is just that, extending the expiration date of Marina's existing Urban Growth Boundary through 2040. We encourage voters to renew their commitment to smart, urban-centered growth.
Yes on Measure Z | Update Marina's cannabis ordinance
After Marina voters approved cannabis businesses in 2018, the industry has been oddly slow to take off. That's partly because of cumbersome rules established in 2018 that invite an unlimited number of businesses to compete for a limited number of permits (three). Measure Z would change the process to start off with a lottery, saving business owners the trouble and headache of getting a yes or no on whether they can do business in Marina.
Monterey
Clyde Roberson | Mayor
Dan Albert, Jr. and Alan Haffa | City Council
Occasionally derided for being overly committed to neighborhood issues in a city with a huge hospitality sector, Clyde Roberson defends his ability to balance those interests. He notes that while the city is heavily dependent on hospitality for its tax base, Monterey has expanded its educational, military and retail assets, all while delivering programs for its residents. The mayor makes note of his ability to work with the current council to mitigate the negative effects of Covid-19.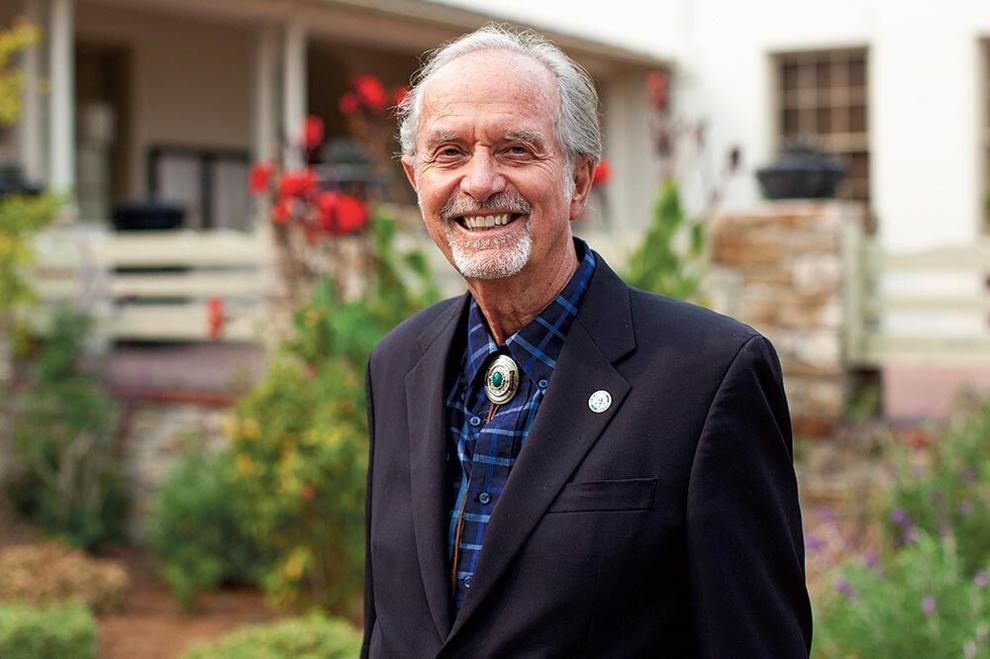 Monterey City Council responded to the pandemic by creating a housing assistance fund and grants for small businesses. It also cut 70 paid staff positions, mainly from the conference center and recreation staff, trimmed 8 percent from the police budget and is proposing an increase in hotel taxes to raise new city revenue. The city has enforced mask requirements and beach closures, and done public outreach to help businesses stay open while trying to protect the community from the spread of the virus.
A thoughtful and well informed two-term incumbent, Alan Haffa deserves reelection. Haffa reflects the overall tenor of the current council: deliberative, technocratic and collaborative.
Like many of local electeds, some of Haffa's most important contributions to the community take place outside the Monterey council chambers. Haffa was a board member of FORA and helped lead the path to that agency's sunset. He is a member of Central Coast Community Energy's policy board, representing P.G., Monterey and Carmel, and has helped nudge that organization to better realize its clean energy potential.
Dan Albert Jr. is a retired education administrator and incumbent councilmember, and carries on a family legacy in Monterey politics with the same type of steady, moderate policies that characterized his father's many years as Monterey mayor. While his policies and disposition are primarily comfortable, he shows up well informed and his work with the other members of the council has coalesced to form an elected body that functions well together.
Yes on Measure Y | Increase Monterey's Transient Occupancy Tax from 10 to 12 percent
A little history: when the bonds were floated to pay for the $60 million renovations to the Monterey Conference Center, the hotel community in Monterey agreed to tax their guests to repay the bonds in exchange for the city vowing not to increase TOT until those bonds are retired. We take issue with the city going back on its word to the hotel community. In discussions with the current council members and mayor who are seeking reelection we witnessed all kinds of verbal gymnastics, with the take-home message being, yes they did agree to those terms, but not in writing.
That is a pretty bad way of gaining trust from the business community and should give the neighborhood advocates and union representatives pause as they form agreements with the city council in the future.
Still, the city's revenues have taken a huge hit because of declining hotel bookings and TOT is paid by visitors. No one in Monterey even wrote an opposition statement for the voter guide. We won't oppose it either.
Pacific Grove
Bill Peake | Mayor
Chaps Poduri and Nick Smith | City Council
While there are three seats open on City Council, we could only select two candidates to recommend. Part of that is this year's candidate pool, and part of it is structural. Pacific Grove is the only city in the county with a seven-person council, except for Salinas which is 10 times bigger. We feel that's over-representative and recommend the new council move to change the city charter to become a five-person council.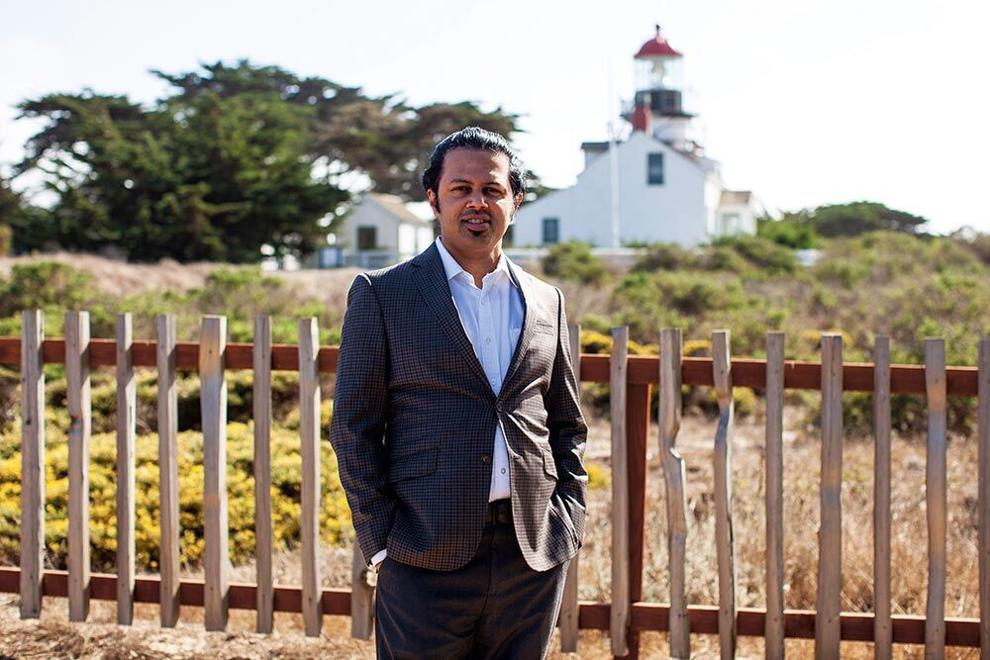 One of the bright spots to emerge out of our candidate interviews across all the races is Chaps Poduri. He is a director at Bank of America who helps craft treasury investments for government and higher education clients. After 19 years working in the public and private sectors in this country, he just last year became an American citizen. He says he admires the freedoms afforded people in this country and he wants to be a role model for his three children. In the first election in which he is eligible to vote, he's also running for a seat on the Pacific Grove City Council.
Poduri has put in the work learning about the policies and perils that will face the next council. He speaks with knowledge and depth about the city's budget, its unfunded pension liabilities, inclusionary housing requirements, water supply, sales tax and cannabis revenue and says that he will personally work to increase the transparency in the city's government.
He will also bring much-needed diversity, a focus on issues affecting young families, and financial literacy to the council.
One-term incumbent Nick Smith earns our endorsement to continue on the council. He has proven to be thoughtful and well informed. He voted for the expansion of Pure Water Monterey as Pacific Grove's representative on the Monterey One Water board, he voted for the new cannabis dispensary, he voted for a low-income housing project, and backed fiscal measures the city has enacted, including a 10-percent furlough for all employees. Smith also stresses that he's committed to a positive and constructive dialogue on the dais. In Pacific Grove, that is actually a bit of an outlier position and one that earns our support.
Two well known personalities in Pacific Grove, Luke Coletti and Scott Miller, deserve accolades for their long history of commitment to their hometown. Coletti is an excellent and experienced gadfly, and we believe that is a role he should continue to hold. We don't believe he has the temperament to be collaborative on council, however. Scott Miller, former councilmember, police chief and sheriff, is best described as overqualified for a council position. It seems he wants to take on the duties of mayor, city manager, city attorney and police chief – and that job isn't on the ballot.
Mayor Bill Peake is running unopposed. In his next term, we hope he'll be willing to think more creatively and take some risks, be it street closures or cannabis – things he has said no to.
Yes on Measure L | Pacific Grove sales tax increase
This measure would take the sales tax in Pacific Grove from 8.75 percent to 9.25 percent. We endorse it for two reasons: 9.25 percent is the same tax rate that is collected in all the neighboring cities on the Monterey Peninsula. And the city's budget provides for a great many resident services, well beyond just public safety. The $750,000-a-year Measure L would generate will help fund the coastal trail, the library, the recreation department and the Museum of Natural History, as well as streets and sewers.
Salinas
Kimbley Craig | Mayor
Scott Davis, Orlando Osornio and Anthony Rocha | City Council
Five candidates are vying to fill the big shoes left vacant by the untimely passing of Joe Gunter, Salinas' mayor since 2012, who died June 29. The Weekly endorses Kimbley Craig, president and CEO of the Monterey County Business Council, for mayor. Craig spent eight years on the Salinas City Council, and describes herself now as a turnkey candidate who will be able to lead from day one. And leadership is badly needed; City Manager Ray Corpuz announced his retirement shortly after Gunter's death and Police Chief Adele Frese is eyeballing jobs elsewhere. The pandemic has hammered the city's budget, which relies on sales tax revenue from the mall, auto dealers and big-box stores to keep it churning, and there's now a $19.3 million-and-growing deficit. Of that, $14 million is attributable to the pandemic.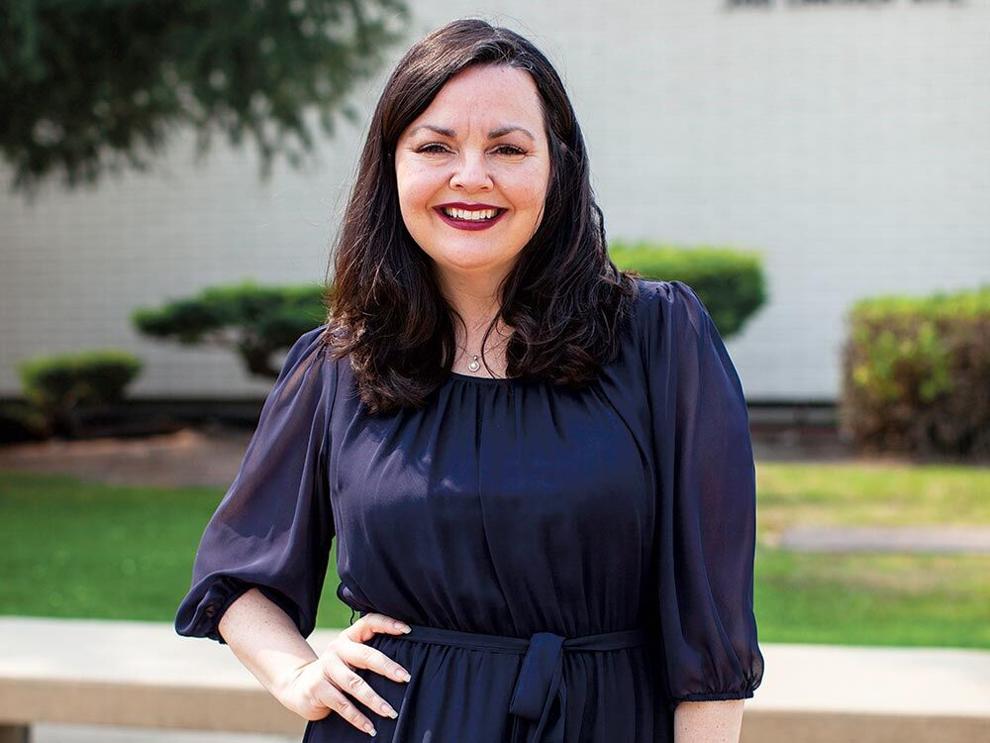 If there's criticism to be leveled at Craig, here it is: She's too fond of cops and firefighters, having referred to them in the past as "my cops" and "my firefighters." They're city employees, like all other city employees; it will be up to her to keep them happy enough to stay without further breaking the city bank.
Chris Barrera, a real estate broker and the Salinas LULAC president, is an inspiring candidate. He is engaged, in Salinas and beyond, as a long-time community volunteer and activist. We hope to see him run for city council, gain some experience as an elected and give it another run. Craig is prepared to be a leader today, and that's what's needed.
Scott Davis represents a part of Salinas that for too long went without competent representation. Fortunately for District 1, Davis has shown himself to be more than competent at leading. He comes to council meetings having read the agenda packet, asks good questions, builds consensus when able and stands his ground when not. A Monterey County sheriff's deputy in his day job, Davis nonetheless advocated for a reallocation of the city's police budget to fund the city's Parks and Recreation Department and after-school activities. He also advocated for the city to declare itself a sanctuary city (they settled on a "welcoming city," resolution) and led the council in passing a "Dreamers City" resolution in support of the DACA (Deferred Action for Childhood Arrivals) after Donald Trump made it clear he intended to gut the program.
The District 4 seat has been held since 1993 by Councilmember Gloria De La Rosa, who is retiring. Three newcomers are vying to replace her: recently retired city employee Ray Montemayor, who also serves on the board of Hartnell College; Albert Lomeli, a teacher; and Orlando Osornio, a hospice consultant who runs the Tortas al 100 food truck as a side gig.
Born and raised in Salinas, Osornio is a familiar presence beyond his catering work. He volunteers with the Rape Crisis Center, where his wife works; he's on the board of the Salinas United Business Association (SUBA), the business improvement district in the Alisal; and he's also a member of the city's small-business economic recovery task force, which formed during the pandemic. He will bring a businessperson's sensibilities to the council, along with his deep connection to his district. He faces a steep learning curve (as would his opponents), but he has the intellect and the people skills to learn.
District 6 Councilmember Tony Villegas announced months ago that he wouldn't seek reelection, leaving his seat up for grabs. The challengers are insurance broker Mars Rocamora, teacher Vanessa Robinson and school board member Anthony Rocha.
At just 21, Rocha, who graduated from Hartnell and is now in his first year at UC Santa Cruz, is relentlessly ambitious. Most notably, in 2018 and at the age of 19, he ousted a two-term incumbent to win a seat on the board of the Salinas Union High School District – a district that has a $200 million budget and 1,600 employees.
It's that experience, making decisions that impact students, teachers and administrators, that make him a good choice for the council. The district had to tighten its belt, and Rocha dove into the process, learning what programs could be consolidated or eliminated, and what was performing well and what wasn't. He plans on taking the same approach at the city. He's also an advocate for infill development, a supporter of urban-growth boundaries and wants to enact a rent stabilization ordinance if elected.
Sand City
Mary Ann Carbone | Mayor
Kim Cruz and Greg Hawthorne | City Council
For years, almost every other city in California has salivated over Sand City's finances. Thanks to a tiny population and a giant coffer filled with sales taxes from big retailers, the rich city has built a small desal plant, redone its sidewalks and streets, and upheld a commitment to the arts (the annual West End Festival and first-ever mural festival that wrapped up Oct. 2 are examples). But there's one glaring item: The city staff is small and its police department is way oversized – one police officer for every 35 residents, the highest cop-to-resident ratio in California.
At the end of next year, Sand City's lease to Cal Am for the city's desal plant ends, meaning $850,000 annually to the city ends. Orchard Supply and Payless have shuttered, and Office Depot just announced its upcoming closure. While the 10-acre South of Tioga project has been approved and will triple the residential population of Sand City and generate property, sales and hotel taxes, adding 356 residences buildings (52 of which will be affordable), a 216-room hotel and a roof-top restaurant, that's years away. Sand City is in a critical fiscal transition.
The city was wise to renew its $307,000 contract with the city of Monterey for fire protection and building inspection services. A similar regional solution ought to be top priority to reduce its $3.4 million public safety budget, which comes with a chronic CalPERS burden. The city needs to reboot. Whoever serves on council must be willing to stand up to the Police Officers Association to keep the city financially fit, and that means establishing a new more affordable regional approach to its policing or reducing the size of the force, or both.
We believe incumbents Greg Hawthorne and Kim Cruz are the best suited to continue leading the city. Hawthorne is an artist and entrepreneur who is willing to recognize the city's budgetary constraints. Cruz brings her HR experience with a moderate and reasonable disposition. Their opponents have been endorsed by the police union, which, frankly, should have stayed out of this race. While the rank-and-file may mean well, the city's interests must come first.
Mayor Mary Ann Carbone is running unopposed.
No on Measure U | an increase in Sand City's transaction and use tax
It's different from a sales tax but has essentially the same impact: Raising additional taxes from businesses in Sand City, with an increase from 1 percent to 1.5 percent. This would benefit the city budget, bringing in an estimated $1 million in revenue per year. But that doesn't mean that's a good idea, particularly in 2020. Costco already generates more than $3 million in sales tax annually, and adding a 0.5-percent tax will impact consumers, as Costco and other stores will pass along this tax to you. In these tough times we hesitate to support a regressive tax that disproportionately hurts people with lower incomes, for whom the cost of basic commodities rise. Until the city reins in public safety spending, this tax should not be approved.
Seaside
Jon Wizard | Mayor
Tinisha Dunn and Dave Pacheco | City Council
How do you know you're doing something right? By taking a strong stand for change and reform, and thereby ticking off members of the police union and the old guard of leadership in the city – so badly that they're backing a half-assed recall attempt against him – Councilmember Jon Wizard has proven himself willing to stand up to the powers that be.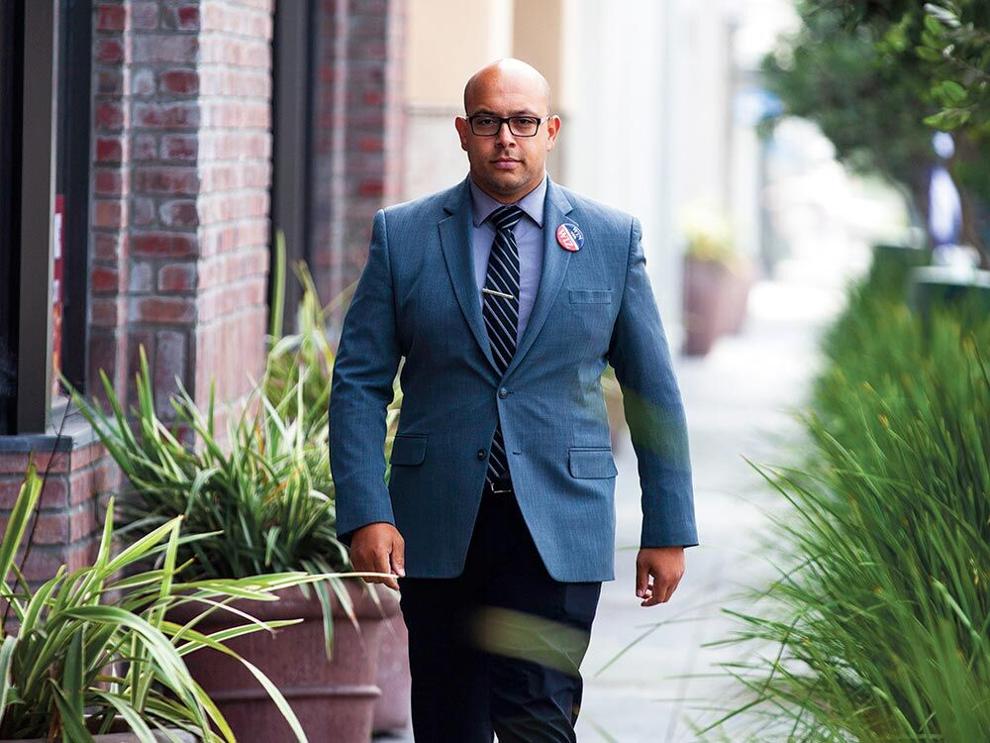 Ian Oglesby has been a competent mayor in his first term and if reelected will continue to serve the city respectably. He came out strongly for Black Lives Matter after George Floyd was killed, but he's not a dynamic leader with a clear vision.
Wizard, who was elected to Seaside City Council in 2018, is subject to the aforementioned recall because of his stance of reallocating a portion of the city's police budget to fund other programs, including recreation and job training for youth. His call for police-budget reallocation has led him – one of the few Black electeds in the county – to be harassed by Back the Blue advocates, who on Sept. 27 repeatedly drove in a caravan past his home located in a cul-de-sac.
Wizard, a former cop, maintains a steady pace toward his goals. He communicates via email newsletter prior to every council meeting with constituents. He has made affordable housing and tenant protections a priority, calling for an urgency ordinance surrounding renter's protections in light of the pandemic and helped the city obtain a $1 million grant for accessory dwelling units; he's helped ensure senior citizens can obtain food during the pandemic; and, yes, is active in Black Lives Matter. If he doesn't win the mayor's race, he will remain on council, and he and Oglesby pledge to keep working respectfully together.
When veteran Councilmember Dave Pacheco says he continuously walks the city's business districts, he means it. Pacheco is a familiar fixture on the city's sidewalks, talking to residents, business owners and workers. He's served on the council for eight years (and worked for the city for 35 years before that), and holds two town hall meetings a year. He sometimes defers too much to what business owners want, and wrongly voted against a single-use plastic ban resembling what's on the books in neighboring cities.
But he's a leader who seeks balance. When it comes to defunding police, he offers a "no, but" answer, saying the city can fund counselors or social workers to deal with some calls, but he wants to maintain the police department budget.
Pacheco wants to see a variety of housing options grow in the city, including assisted living, ADUs and workforce housing.
Newcomer Tinisha Dunn says when she's asked what her platform is, and it comes down to this: "I come from a generation where everyone moves away and you get congratulated for moving away from Seaside. I want to congratulate [people] for coming home. We need a lot in Seaside."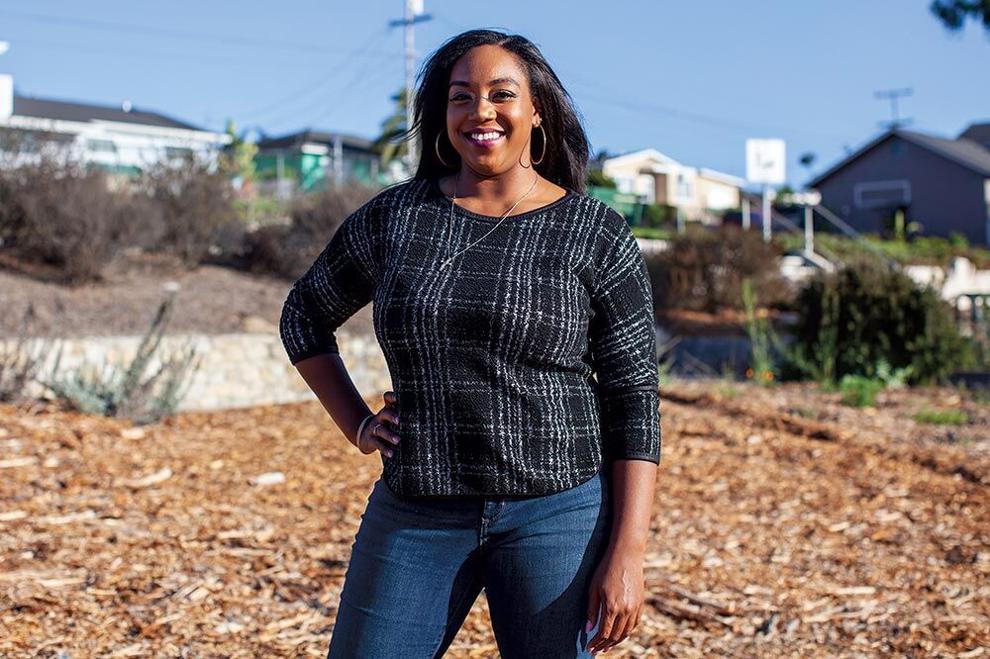 The top issues of her platform entwine social justice with economic justice: equal rights, eliminating poverty, youth development and water among them. She'll need to translate her beliefs into policy.
Dunn, who by day works as a surgery coordinator at Monterey Peninsula Surgery Center and who also volunteers with All In Monterey, a community group that sprung up amid the pandemic, says the city needs to brace for a wave of homelessness driven by the pandemic, and will need to figure out how to survive the coming years as it recovers from the economic downturn.
Dunn is a member of the new wave of candidates: Young, ambitious and engaged. While a newbie, we believe she'll be a breath of fresh air for Seaside as a policymaker.
SPECIAL DISTRICTS
Monterey Peninsula Water Management District
Karen Paull and Amy Anderson
It's not every year when a water board election generates $50,000 in campaign fundraising, but this is such a year. This board is generally responsible for approving incredibly technical reports and doing a lot of math – everything water is measured in acre-feet – but the board that is elected Nov. 3 will have the responsibility of deciding whether to pursue eminent domain proceedings against California American Water. Voters passed Measure J in 2018, directing MPWMD to conduct a feasibility study of whether it is possible to do a public takeover of the private water utility. If feasible, MPWMD is then to proceed to take over Cal Am, a process that will inevitably land in court. It's the definition of "feasible" that will be a policy decision. And we endorse Amy Anderson and Karen Paull, who seem the most likely to interpret "feasible" openly and reasonably. They are both supported by Public Water Now, the advocacy group that wrote Measure J. Their challenge, if elected, will be to remain open to what the data shows – it might show a public buyout is not feasible.
In Division 4, Karen Paull says she supports a takeover, only if feasible – "the numbers have to be right, it has to pencil out," she says. Paull is an attorney who formerly worked for the California Public Utilities Commission, and served as chief counsel for the Office of Ratepayer Advocates.
Rudy Fischer, a former member of Pacific Grove City Council, is also running for the Division 4 seat. He's impressively well educated on issues of water, but he won't offer up a clear position on whether or not he'd like to see a public buyout proceed. We also find Fischer's email comments to current P.G. Councilmember Jenny McAdams in February beyond forgivable: "Now that you are on the council 'little' girl," began one insult, seemingly written for the purpose of body-shaming. This is unacceptable behavior.
In Division 5, Anderson is aiming to unseat Gary Hoffman. Her technical experience pales in comparison; she is president and artistic director of Chamber Music Monterey Bay, and he is a former general manager of a public water system and worked for the State Water Resources Control Board. But that background seems to stop him from seeing the forest for the trees; he doesn't even trust MPWMD General Manager Dave Stoldt, because "he is not an engineer."
Marina Coast Water District
Tom Moore and Herbert Cortez
This water district is positioned right in the middle of a few major challenges. First, the district was a former ally of Cal Am's, a partner in the desalination plant that wasn't, and has been locked in litigation ever since. Since that relationship soured, Marina Coast has been committed to proving Cal Am's plant is a bad idea, commissioning a study of groundwater imaging to look for evidence that the desal plant would wreck Marina's groundwater supply. (According to the Coastal Commission, that data is inconclusive.)
Second, groundwater is finally regulated in California, and the district now has to create a groundwater sustainability plan for what's called the Monterey Sub-basin of the Salinas Valley Groundwater Basin, a big responsibility for which there is no blueprint.
Third, the district has to reckon with its own overtapped resources. Saltwater intrusion is happening, the result of sucking too much freshwater from underground wells. Marina Coast, which serves an estimated 36,000 people via 9,000 hookups in Marina, parts of Seaside, CSUMB and the former Fort Ord, relies upon groundwater resources believed to be some 20,000 years old. And there's only more demand coming as development increases, as far away as Del Rey Oaks' portion of Fort Ord land. Good thing groundwater sustainability plans are now the law of the land.
To lead this district, we endorse Tom Moore and Herbert Cortez for reelection. Moore brings a lot of experience to bear: Since 1979 he's served on six local government agencies, including 25 years on the Marina Coast board. Cortez is seeking a second term.
Challenger Brad Imamura has experience working for the Santa Clara Water District, but he seems pretty clueless about what's entailed in being an elected official. He is running for two offices, Marina City Council and Marina Coast Water District. While we admire the democratic spirit of throwing his hat in the ring when he sees an uncontested seat, instead of withdrawing from one race or admitting it was a mistake, he claims he would hold both positions if he wins, despite the obvious conflict of interest.
Monterey Peninsula Airport District
Mary Ann Leffel
Representing District 3 since 2008, Leffel has a proven history of being able to enhance the finances, management, airline partners and overall economic contributions of Monterey Regional Airport. She has relationships across all levels of government and business, and leverages many of those relationships to the benefit of the airport. As current chair of the board she has helped the Airport District navigate the almost total collapse of air travel at the advent of shelter-in-place.
There's one notable asterisk: She has a documented history of being a bit of a bull in a china shop. She misled Del Rey Oaks residents about plans for a new terminal and access road. We urge her to do better at communication and transparency.
SCHOOL BOARDS
Hartnell Community College District Board of Trustees
Manuel Osorio, Schileen Potter, Jeanne Hori-Garcia and Grant Joel Hill
The district serves 17,000 students, 56 percent of them the first in their families to attend college. The school offers a mix of practical career training and academic paths for students who plan to transfer to four-year institutions. And they are four years into spending Measure T funds, a $167 million bond measure that is supporting construction of satellite campuses to better serve students where they're at.
But the board has struggled to recruit and retain leaders, with a new president/superintendent who lasted for less than a year, followed by an interim contract awarded for three years at a salary higher than the president of CSUMB. Tensions are running high with union leaders and faculty to such a degree that it's deteriorated to name-calling.
There's an urgent need for new leadership on this board. In Area 1, Manuel Osorio is the lone incumbent we recommend for reelection. He's an effective representative for his North County district, where he's particularly proud of the forthcoming Castroville Learning Center. He's also self-aware enough to see that tensions between the unions and board are currently strained, giving them a C grade, unlike the board president, who grades that relationship as an A.
It's partly for that reason that we endorse President Aurelio Salazar's challenger, Schileen Potter, in Area 2. Potter is not a perfect choice to mend that role – she's the spouse of the current faculty union president, but she's already prepared to recuse herself from decisions that present a conflict of interest. We trust that she won't just be a shill for the union. She pledges not to be just another rubber-stamp trustee, to improve transparency and to listen to constituents – all things that are sorely needed.
Area 3 is an open seat with three contenders: Margaret D'Arrigo, Jeanne Hori-Garcia and Kari Valdés. All clearly bring a high level of commitment, but bring different experiences. D'Arrigo's only elected role is as a board member of Salinas Valley Memorial Healthcare District. Valdés, food safety director for Taylor Farms, has previously served as a Hartnell trustee. Hori-Garcia is an early childhood educator, with nearly 40 years of experience at Hartnell as well as Head Start. Besides her experience as an educator, she sees the current board as dysfunctional, unlike her opponents do, and offers ideas for how to do things differently, chiefly through more and better communication.
In Area 4, Trustee Irma C. Lopez is seeking another term and faces challenger Grant Joel Hill, a labor union organizer. Citing the $310,000 salary for the interim superintendent, Hill says: "We need leadership that properly represents our students, faculty and working-class community and doesn't needlessly waste money."
The risk is that these new board members, if elected, view the union as their constituency. We remind them, it's about the students first.
Monterey Peninsula College Board of Trustees
Colleen Courtney, Debbie Anthony and Marlene Martin
Monterey Peninsula College has challenges just behind it, but many more lay ahead. Interim Superintendent David Martin has brought needed peace and productivity to the administration-faculty relationship. The board has more diversity than ever, and no matter the outcome on Nov. 3, will have at least two new faces – trustees Rick Johnson and Marilynn Gustafson are retiring.
To replace Johnson in Area 3, we recommend Colleen Courtney, who in her day job works as a field representative for State Sen. Bill Monning. She is running against former Monterey City Council member Libby Downey. Courtney is a graduate of CSUMB and says she's committed to listening to constituents if elected, and plans to consult longer-serving members of the board to get up to speed – a nice contrast in humility to Downey's platform of, "I know the college well."
In Area 4, we endorse Debbie Anthony, an MPC graduate who has 39 years of experience as an instructor and counselor at MPC. She sees a need for more basic skills coursework particularly in math and science, and wants to make sure incoming first-year students are prepared to succeed. One of her proudest endorsements is from a former student.
In Area 5, Loren Steck is seeking reelection against challenger Marlene Martin. With a couple of incumbents retiring, MPC's board will be largely inexperienced, coupled with a relatively new superintendent. That may be one reason to vote for Steck, having just completed his 16th year on MPC's board. He is one of two representatives statewide to be appointed to a California Community College Diversity, Equity and Inclusion Task Force.
However, last year Steck created an uproar when he proposed a resolution that would require specific leadership training for all board members. The idea is sound – board members should be trained to do their jobs – but the timing and specificity of his proposed mandate was delivered insensitively, with two newly elected women of color just seated, prompting calls of elitism and sexism. Steck's motion rightfully failed. He acknowledges it was ill-timed but didn't seem to fully grasp the optics nor the outcry.
That incident inspired Marlene Martin to run. She would bring a different set of experiences to the board, having served as chair of the English Department and as Faculty Senate President. While Steck understands the financial and accreditation complexities facing MPC well and is a great advocate for the college, we believe Martin ought to get her chance. She wants to improve communication between the trustees, faculty and students. Her down-to-earth style, coupled with a commitment to vocational education – refreshing for someone from the academic side – will serve MPC well.
Yes on Measure V | a Monterey Peninsula College bond
It's bad timing – during a recession – to ask voters to approve a $230 million bond, a cost that hits every local property tax bill for years to come. While we're dubious the measure will pass, with 55 percent of the vote required, we support it.
The board had good reason to forge ahead at this time: They would have had to wait two years to ask again, and by that time interest rates could be much higher; the college would be two years behind its current needs to maintain and improve facilities; and their reasoning is that during an economic downturn, more people are compelled to enroll in an affordable institution to pursue higher education and/or job training. The relevance of community colleges increases during a recession, meaning there will be more demand on MPC's campuses. That's why the board voted 5-0 to place Measure V on the ballot.
The money will go to unglamorous things like new roofs and plumbing repairs, as well as updating technology infrastructure and expanding wireless internet access. Funds would be prohibited from going toward salaries or operations. The bond is estimated to cost property owners $87 on average per year. MPC's last bond measure was approved 18 years ago, in 2002, for $145 million. It's time for another one, and we all ought to pony up to ensure our community's students are prepared for their future. MPC is a key part of this equation.
Carmel Unified School District
Jill Lewis, Seaberry Nachbar and Anne Marie Rosen
Thanks to its high property taxes and low student enrollment (with approximately 70 percent of the homes owned by second-home owners in Carmel-by-the-Sea), CUSD is an attractive district to get your kid into, with programs that other local districts can only dream about (like Carmel Middle's award-winning "Green Ribbon School" status). CUSD is one of only two local school districts that relies on its property taxes to fund its schools. Drawing students from Big Sur to Cachagua though, it serves a diverse population and rural communities.
When Covid-19 hit, CUSD was the first school district in the county to close its campus and begin distance learning. But like any public entity, it has its detractors. With a revolving door in and out of its superintendent's office – they've had five superintendents come and go in the past seven years – and a board that has paid thousands of dollars to out-of-county headhunters to find its next victim, parents are upset and unclear why the board's communication has been so inept regarding these ongoing leadership changes. It's understandable that the board has legal procedures regarding personnel, but there's been a communication failure – and little understanding why the highly regarded district cannot hire and retain a star leader and has to waste money to recruit again and again.
As candidate Alexis Delehanty puts it, "The situation with the superintendents has been costly and disruptive to the district." Seaberry Nachbar adds: "I was disappointed that there was so little communication. Information was not conveyed in an open and transparent way, which leads to rumors and misinformation."
We keep hearing this over and over, plus dissatisfaction about the disproportionate power bestowed on Golden Anderson, Carmel High's athletic director (who also happens to be the football coach). And we were surprised, in the face of the national outcry over systemic racism and colonialism and considering the region's own history between the Catholic Church and the Esselen tribe, that the board hasn't taken action in response to a request from alumni, parents and students that the Padres mascot be retired at Carmel High.
We're all in for some new faces on the board and more transparency. Incumbent Karl Pallastrini has run the middle school, the high school and the board for years – and we wish him well. Jill Lewis is a very engaged parent who has studied the issues. Anne Marie Rosen is a former teacher and parent who sees the big picture, including a need for better crisis preparations for inevitable wildfires that this year delayed the state of school. Seaberry Nachbar is a parent who also serves on the Environmental Literacy Steering Committee for the California Department of Education.
Lewis, Rosen and Nachbar will bring more fresh ideas to CUSD, and a more open perspective.
Monterey Peninsula Unified School District
Debra Gramespacher, Jeff Uchida and Veronica Miramontes
Leading a diverse district with more than 10,000 students with 18 schools and more than 1,200 employees is not easy, especially with the added challenge of remote learning during Covid-19. But MPUSD was well positioned for a crisis, thanks to its investment in technology. Student log-in during the pandemic is at an impressive 97-percent participation.
There are two qualified incumbents seeking reelection, and an open seat in Area 1. For that we recommend Jeff Uchida, a retired teacher, administrator and coach who currently serves on the Marina Recreation and Cultural Services Commission. He's interested in bolstering arts and athletics, ensuring a complete educational experience when in-person instruction can resume.
In Area 2, Debra Gramespacher has served on the board for 13 years. As a software engineer, she's especially proud of advanced coursework for middle – and high-school students in STEAM subjects and technology upgrades. But she sees the job as far from done when it comes to bridging the digital divide: "Access to the internet is a health and wellness issue," Gramespacher says. "As a community, it is our responsibility to ensure that free public education includes affordable, equitable access to the internet."
In July, Gramespacher voted against putting a bond for teacher and staff housing on the November ballot. We know it's difficult timing to ask voters to support bonds, but we hope she is willing to revisit this.
In Area 3, Veronica Miramontes was appointed and serves as the first-ever Latina board member in a district that is 58-percent Latino. Her top priorities are student equity and a safe return to in-person learning.
Challenger Kevin Dayton rightly sees the district leadership as "outstanding" – we agree, and we think for that reason, Miramontes deserves a full term. Dayton regularly keeps a close watch on government agencies, and we hope he stays involved as a watchdog and a parent. Challenger Nancy Selfridge seems to be positioning as an antagonist of the administration, critical and suspicious where it's not warranted. Unlike Miramontes and Dayton, Selfridge opposes a new football stadium – that's a position she can advance as a member of the public, not the board.
Pacific Grove Unified School District
Brian Swanson and Carolyn Swanson
Not related but sharing the same last name, the Swansons both get our endorsement.
Brian Swanson is an incumbent member of the board of trustees and has proven to be prepared and thoughtful. His default position tends toward quiet cheerleading for the superintendent and staff, but in general that deference is neither out of place nor unearned.
Carolyn Swanson is a rare find: A school board nerd who has kids in the district and has been studying up for this election for years. Her knowledge of the school district is based on her attendance at meetings over the last six years as well as her experiences as a parent. In dialogue she comes across as both a leader and a consensus builder. Swanson says the board should do a far better job of articulating its goals to the superintendent and communicating its activities to the parent community.
Salinas Union High School District
Patty Padilla-Salsberg and Sandra Ocampo
The challenges for education are unprecedented these days. While there is still work to do on reaching students for remote learning and a need to find lasting solutions to Salinas' digital divide, SUHSD is working with what they've got to rise to the occasion. They deployed the bus fleet to serve as Wi-Fi hotspots in 13 locations. They offered an extensive digital academy for parents. The board also celebrated the opening of a new high school, Rancho San Juan, last year.
Both incumbents who are up for reelection deserve another term. In Area 2, that's Patty Padilla-Salsberg, who works as a labor relations representative for the California School Employees Association. In Area 6, entrepreneur Sandra Ocampo served as an SUHSD trustee for 14 years, then took a break for a decade until running again at the request of the teachers union in 2016. Neither is a shoo-in for the union vote, however, and both work to bring disparate stakeholders together and make decisions for the best of the district overall.
Yes on Measure W | SUHSD bond
The digital divide has never been so apparent as it is during the pandemic, with students offsite. The district needs technology upgrades, something this $140 million bond would support. It also would go to needed infrastructure updates like plumbing repairs and lab improvements. The bond language describes the importance of updated facilities in attracting and retaining good teachers – certainly that's part of the equation – but there's another key thing Measure W bonds could be allocated for that would support not only teacher retention, but help Salinas address its housing crisis: "[to] plan, construct, acquire or contribute to teacher and staff housing."
STATE OF CALIFORNIA
John Laird | State Senate, District 17
Over an impressive political career as city councilmember, mayor, assemblymember and California Secretary of Natural Resources, John Laird has shown a commitment to values that voters in the 17th Senate District embrace as Bill Monning retires. Laird's long career has also earned him lots of political connections and is precisely what challenger Vicki Nohrden sees as Laird's biggest vulnerability: He's a career politician.
We like our plumbers and auto mechanics to be experienced professionals, so longevity and success in an occupation is not a bad thing in our eyes. He tells the Weekly that fire prevention, fire recovery and protecting homeowners from having their insurance canceled will be some of his legislative priorities in addition to housing, homelessness and responses to Covid's damage to the state budget.
Mark Stone | Assembly, District 29
On Sept. 25, Gov. Gavin Newsom signed into law Mark Stone's signature achievement from the 2020 legislative session: the Student Loan Borrowers Bill of Rights. The law is the first such in the nation to reign in predatory practices in the student loan industry. It's good work by the assemblymember, years in the making.
Stone also continued his advocacy in the areas of ocean protection, reducing single-use plastic pollution, foster care protections, juvenile justice and reforming the state bar exam.
But for us at the Weekly, Stone's most memorable vote in the 2020 session was when he sided with just three other legislators to vote against AB 323, the Save Local Journalism Act. This bill, which the governor also signed into law, is designed to get state agencies to place their advertising in community and ethnic newspapers, and will offer a one-year extension on the requirement to re-classify newspaper carriers from independent contractors to employees.
The law passed in the State Senate 39-0, and in the Assembly 71-4.
In that four-member minority, Stone joined Lorena Gonzalez and Ash Kalra, arguably the two most pro-labor members in a chamber already extremely deferential to unions. In so doing, he turned his back on the 21 newsgathering operations in his district. Faced with such overwhelming support from both Democrats and Republicans, it hardly seems like a vote of conscience. Instead it looks like a calculated bit of symbolism to curry favor with a very narrow constituency: Gonzalez, chair of the Assembly's powerful Appropriations Committee.
We endorse Mark Stone for reelection because of his overall work.
Robert Rivas | Assembly, District 30
A rising star in the California Assembly, Robert Rivas just finished his first term in Sacramento and 2020 was a successful legislative session for him. In September, he was named as the new chair of the Assembly Agriculture Committee and plans to take a statewide farm tour. He also got key parts of his Covid-19 farmworker relief bill signed by the governor. Those laws mandate enforcement of all Cal/OSHA requirements for safe workplaces for farmworkers and create bilingual outreach campaigns to make sure workers know their rights.
Rivas also introduced legislation to advance carbon farming; his bill would have set statewide standards for carbon capture on state working lands. In September, Rivas announced he will introduce legislation next session to ban oil and gas fracking in California.
We endorse the former San Benito County supervisor to return to the Assembly.
Yes on Proposition 14 | a bond for stem cell research
Prop. 14 would allow the state to sell bonds to raise money to keep open the state's own stem cell agency, the California Institute for Regenerative Medicine, established in 2006 (after the feds decided not to fund stem cell research). This new bond continues the program in the hopes of finding cures to Alzheimer's, Parkinson's, strokes, epilepsy, and other brain and central nervous system diseases – all well worth supporting.
Split Decision on Proposition 15 | reassessing some commercial property
1978's Proposition 13 keeps property tax rates in California artificially low. Prop. 15 is an attempt to address an inequality from that 42-year-old measure, and would reassess commercial property owners with a combined assessed value of $3 million or more.
The idea behind Prop. 15 is a good one, and we believe the system needs a serious shakeup. The problem with Prop. 15 is that property owners will pass along the tax to tenants, most of whom are locked into long-term leases and who typically pay property taxes as part of their triple-net leases. Many are small business owners struggling to get through the pandemic.
Our editorial board is split on Prop 15. We like the intention, but the potential hardship to small businesses could not come at a worse time.
Yes on Proposition 16 | ending a ban on affirmative action
Before affirmative action was made illegal in California in 1996, universities and public agencies could apply affirmative action goals in their policies. There's no perfect system, but the numbers speak for themselves: Black and Latino students make up 60 percent of our state's high school enrollment, but just 28 percent of the UC freshman class. Affirmative action policies help to correct this wrong. Two-thirds of the state legislature voted to put Prop. 16 on the ballot. Join them and vote yes.
Yes on Proposition 17 | allowing people on parole to vote
California currently prohibits state prisoners and parolees from voting. Meanwhile 16 other states (plus Washington, D.C.) allow former prisoners to vote after their release. Civic engagement ought to be encouraged, and if you've paid your dues, it's time to reenter society with rights and responsibilities, in a positive way.
Yes on Proposition 18 | lowering the voting age
Prop. 18 would allow some 17-year-olds to vote in primary and special elections, if they will be 18 and eligible to vote by the next general election. Prop. 18 will encourage younger voters to become active in the political process. That's a good idea. Yes, most 17-year-olds aren't quite ready to be wise public leaders, but Prop. 18 acknowledges they're about to be adults in our society, with the ability to serve in the military, and run for office and overall, be treated legally as adults.
Yes on Proposition 19 | property tax breaks for seniors
If you're 55 or older, Prop. 19 will give you a tax break if you sell your home, allowing you to transfer your existing property tax rate (in theory lower than the taxes on the new place) to the property you purchase. Additionally, this proposition ends a tax break many Californians receive on homes they've inherited.
No on Proposition 20 | restricting parole for nonviolent offenders
If you're the lock-'em-up type, Prop. 20 is the Halloween candy just for you. For the rest of us who see all the ways the justice system is unfair to minorities, Prop. 20 is bad news. It expands the list of offenses that disqualify an inmate from parole and allows felony charges for specified theft crimes that are currently chargeable only as misdemeanors, including some crimes where the value is between $250 and $950. One way to break the criminal cycle is to create opportunities for rehabilitation, not more jail time.
Split Decision on Proposition 21 | expanding local governments' authority to enact rent control
Renters in California often pay more than 50-percent more on housing than renters in other states. This is due to a variety of factors but one is simple: it's super attractive to live in California and there's a limited supply of housing, especially affordable housing. The independent Legislative Analyst's Office reports that Prop. 21 likely will reduce the state and local property taxes over time. That's not a good thing for our local municipalities. The upside for renters will be more stabilized rents. But this proposition would not fix the underlying problem – not enough housing – and may even dissuade developers from building more.
Yes on Proposition 22 | exemptions for app-based gig workers to employment classifications
Prop. 22 establishes different criteria for determining whether rideshare and delivery drivers are classified as "employees" or "independent contractors" (currently, independent contractors are not guaranteed minimum wage, overtime, unemployment insurance or workers' compensation). Prop. 22 will preserve the status quo within the gig economy. While that comes with some downsides, it also gives many workers flexibility to work when they want, and to effectively be their own boss. Uber, Lyft and DoorDash have spent $185 million and counting to support this, but many workers support it too.
No on Proposition 23 | changes for staffing at dialysis clinics
Currently, at least one nurse practitioner or physician assistant must be onsite during dialysis treatments. Prop. 23 would require a physician to also be present, unnecessarily increasing the costs of dialysis treatment costs. It's just not needed.
No on Proposition 24 | strengthening consumer privacy laws
This 52-page proposition is a mess and an example of where the initiative process can go wrong. It both strengthens and weakens privacy laws. It would also cost roughly $10 million a year for a new state agency, the California Privacy Protection Agency.
Yes on Proposition 25 | ending the unfair bail system
In 2018, then-governor Jerry Brown signed a law replacing cash bail with a risk-based algorithm based on public safety. Prop. 25 would uphold that law. A failure of Prop. 25 would result in the return to a more classist, racist bail system. Using an algorithm is simply more just and fair. It's easy math. The bail bond industry did the math and has spent $9 million opposing this proposition in hopes of protecting themselves, but that's not good for justice or for Californians. Vote yes.
Editor's note: This writeup has been corrected from what appeared in the print edition. The final sentence should have been consistent with the endorsement and read vote yes, not no. An earlier sentence has been clarified to reflect that a yes vote would end the old bail system, and a no vote would restore it.
FEDERAL
Jimmy Panetta | U.S. Congress, District 20
Jimmy Panetta is no longer the neophyte politician. A Democrat now running for his third term, and with a Republican opponent (Jeff Gorman) who's so dangerously right-wing fringey ("China virus" is a favorite quip of his), there's no doubt that Panetta is the right choice. But it's time for Panetta, who's known for his eagerness to reach across the aisle and try to build consensus with Republicans, to become more the fighter we need him to be. Conjure Rep. Adam Schiff!
Panetta, who sits on the Committee on Agriculture, as well as the Committee on Armed Services, introduced 45 bills, four resolutions and five amendments to existing legislation during his last term. The amendments have all passed, the resolutions have all been agreed to in the House and the legislation, well… only two have moved beyond the initial introduction phase. One of his most important pieces of legislation, the Farm Workforce Modernization Act, co-sponsored with Republicans and Democrats, passed the House and might have passed the Senate, if we had a functioning Senate, that is.
"Ultimately where it is wrong is in the White House," Panetta says, "and the influence this administration has with its anti-immigrant rhetoric."
Joe Biden and Kamala Harris | President and Vice President
If at this point you still have questions about this one, we probably can't explain it to you. Nero fiddled while Rome burned and Trump golfed while more than 200,000 fellow Americans died from a virus, one that – if our anti-science president had taken early and decisive action against – might not have burned such a murderous path across the nation. But even before the pandemic, before he divided this country in historic ways, before he attacked the media, before his unwillingness to condemn white supremacists, even before he and his wife were infected with Covid, he had no respect for our country's Constitution.
As chronicled in a Sept. 23 story in The Atlantic, and then by his own admission, Trump refuses to commit to an orderly transfer of power should he lose. It's a threat so likely to cause violent civil unrest that even senators Mitch McConnell, Lindsey Graham and Mitt Romney were forced to stand up and assure the country that any transition would be an orderly one.
Is Joe Biden a perfect candidate? No. But it's been said that perfection is the enemy of the good, and Biden is a good man and a good candidate, as Harris is a good woman and good candidate. When you vote, vote as if the fate of the country is in your hands. Because it is.