THINGS WERE QUIET ON THE DECK OF DAVID JENSEN'S ECHO CANYON HOME IN PRUNEDALE ON SATURDAY, JUNE 26. The deck overlooks a small canyon of oak trees, with a spacious view of the golden hills looking toward Aromas to the east. A neighbor's rooster could be heard crowing from time to time as evening approached. Then the music started. Not loud, but audible, a rhythmic bass beat that was carrying over from across the hills to the east.
Jensen got in his car to find the source but was coming up empty. The usual culprit for parties near his home was quiet that night. He took to social media to ask his neighbors and found he wasn't the only one looking. An answer came right away from someone who pinpointed the party. It was a little under two miles away, over a ridge and Highway 101, in Ballantree Estates above the Big Red Barn in Aromas.
The neighborhood is gated, but the party with large bounce houses could be seen from San Juan Road and the band, with a full complement of horns and drums, plus a singer using a microphone for the banda performance, was easy to hear from the entrance to the Big Red Barn flea market.
"'Holy shit, that's loud.'
That night the music wasn't loud enough to make Jensen, a five-year resident of Prunedale, break out the earplugs. But there have been other weekends he's needed them in hopes of sleep. Over the last couple of years, he's called the Monterey County Sheriff's Office a couple of dozen times by his estimate. One time the deputies came to his house and after standing on his deck, he says they exclaimed, "'Holy shit, that's loud.'
"Every Saturday in the summer I don't go outside," says Jensen, a disabled veteran who purchased his home in the country in search of some peace and quiet. The noisy parties have been happening every Saturday night for years, increasing in numbers. They slowed down during the pandemic but they didn't completely stop. In the last four months alone – March through June – 400 noise complaints have been called in by residents in unincorporated Monterey County, the bulk of those in North County, according to the Sheriff's Office. One resident monitoring dispatcher calls counted over 20 noise complaints (countywide but most in North County) on Saturday, June 19 alone.
These aren't just small backyard family birthday parties or barbecues. Many are concert-type events with live bands using speakers and microphones and strobe lights. There are tents, catered food and alcohol, with dozens and sometimes hundreds of partiers. Some are large family celebrations marking milestones like birthdays, first communions and quinceañeras. The especially large and loud parties are the ones that charge an entry fee and sell food and alcohol, usually with no county permits.
An amended noise ordinance, passed in 2019 by the Monterey County Board of Supervisors, was supposed to fix the problem. But the ordinance has been a failure in the eyes of those it was meant to protect.
Residents blame the county's leadership for failing to enforce the noise ordinance, which rests on the shoulders of the Sheriff's Office. They also blame leadership for not using the Housing and Community Development Department to be more proactive about citing property owners for constructing tents and stages without permits. During the pandemic they wondered why the Health Department wasn't employed to shut down potential super-spreader events.
"It's a complicated question," says Sheriff's Office spokesperson Chief Deputy John Thornburg. The department is concerned about the problem, but noise complaints have to wait as higher-priority crimes are answered. If callers don't have an address, deputies can't always find the source of the noise. In general, deputies have relied on educating over enforcement.
The HCD can only cite property owners for lack of permits after the fact, and it depends on reports from the Sheriff's Office to know where the parties happened – and HCD has no code enforcement officers who work on weekends, when parties are happening. Code enforcement actions allow HCD to send letters of violation only after the fact, but not to visit and investigate during an event.
"We don't live next to a nightclub, but on Saturday nights we do"
Convinced the county isn't taking the problem seriously enough, a cadre of North County residents share real-time reconnaissance with each other in at least two social media groups and listen to dispatcher calls. The exhaustion in residents' voices, like Jensen's, is palpable.
"We don't live next to a nightclub, but on Saturday nights we do," he says.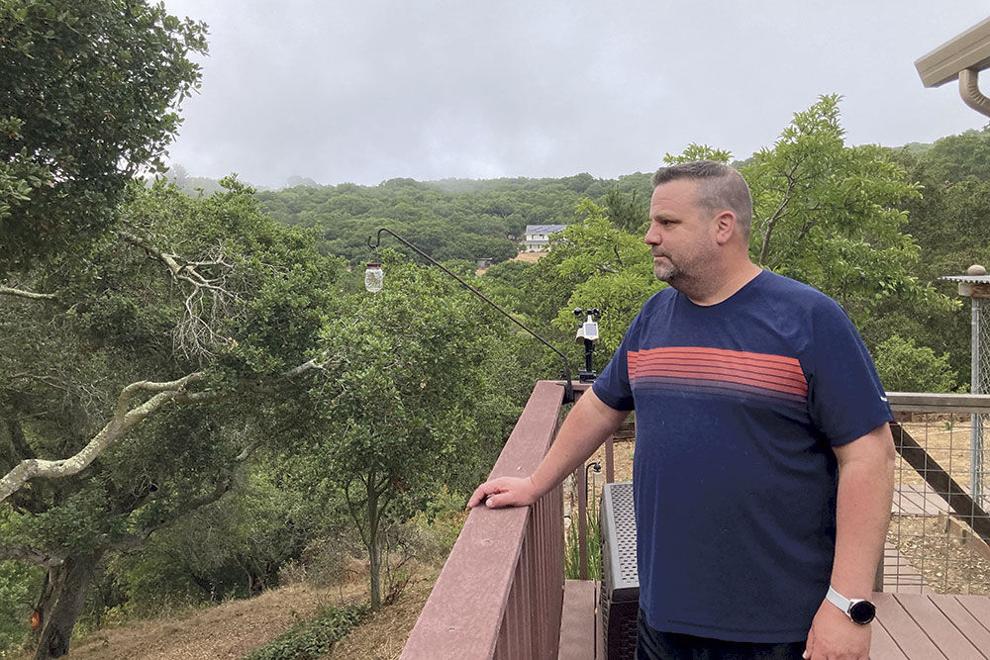 THERE ARE TWO ROOT CAUSES OF THE NOISE THAT PLAGUES NORTH COUNTY. One is the growing popularity of families throwing unpermitted large celebrations with live bands, DJs, tents and catering. "It's spread to where people think this is the natural way to do things out in the country," says lifelong resident Glenn Church. (Church is a candidate for Board of Supervisors election in 2022, seeking to replace John Phillips, who is retiring after two terms.)
The other major problem is the commercial operations, where party promoters approach property owners offering cash – as much as $2,500 per night, Sheriff's Cmdr. Joseph Banuelos told the Weekly in 2019 – to allow the promoters to stage large ticketed events with concerts, live music and food and alcohol for sale. Those parties could include between 100-300 people.
"Out here in North County there's a neighborly atmosphere," Church says. "Most people come out to enjoy rural living, a peaceful lifestyle and want a slower pace of life. When this comes in, it disrupts all that."
At the start of the Covid-19 pandemic last year, residents held out hope that the public health threat would bring some relief, either through property owners observing shelter-in-place orders or county officials enforcing shelter-in-place orders against large gatherings, with or without noise. One resident posted on March 15, 2020, that "the upshot of Covid (as if there was one) NO LARGE GATHERINGS. Woohoo. Party Over."
The prediction was short-lived. The parties returned, although there was a drop in the number of them.
Sheriff's deputies continued the practice of education rather than enforcement, which is the same posture the department has taken on the noise ordinance since it was amended two years ago. Between March 15, 2020, and June 15, 2021, Facebook group members documented over 60 parties, many of them stating they had called the Sheriff's Department to report them.
But they got little response. "No one cares!" one resident posted about what was described as a "super loud huge party" on June 11, 2020. "It's like the pandemic never happened!"
The number of misdemeanor citations issued over that same time period: zero.
The number of times the county issued notices of violations in North County for events without permits: two.
In fact, no citations for either infractions or misdemeanors have been written for noise violations since the ordinance was amended two years ago.
"We ask them to turn it down and they do," Thornburg says, conceding that sometimes the music gets turned back up as soon as deputies are gone. "We do go back."
SABRINA CARRILLO, THE LEADER OF THE RESIDENTS DEMANDING THE COUNTY STOP THE NOISE, reached her breaking point in July 2018, after two years of calling in complaints about bass music so loud it rattled the windows of her Prunedale home, sometimes driving her family to a hotel to get some sleep. She created an online petition that garnered over 500 signatures asking the county to change its noise ordinance. With the petition signatures in hand she got a meeting with Phillips and his staff.
In December of that year, Phillips requested that county staff develop an amendment to the county's noise ordinance. Carrillo helped the Sheriff's Office, county attorneys and other staff members craft a new ordinance designed to give Sheriff's deputies more power to cite property owners hosting parties.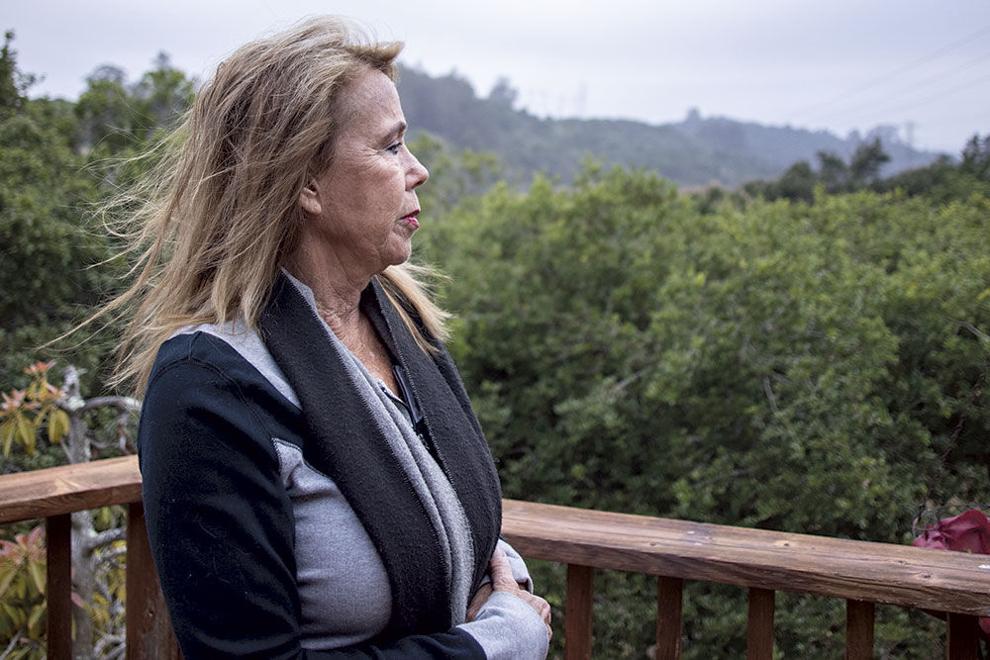 "The current code does not provide us with any teeth, it doesn't let us do anything to violators," Banuelos told the board when the draft ordinance finally came up for consideration in July 2019. The biggest problem was the use of decibel meters by deputies, trying to determine if nighttime parties were violating a cap of 85 decibels. Taking a reading from the property line meant nothing if the party was on a multi-acre property, as so many parcels in North County are. By the time the noise reached the meter, it could be lower than 85 decibels. Another problem: The meters didn't measure the low bass sounds that tend to travel for miles and sometimes in unpredictable directions, given the topography of North County.
The teeth that deputies thought they needed at the time, was the term "plainly audible" added to the ordinance. So instead of getting a reading below the cap and merely asking hosts to turn down the volume, deputies could cite property owners because the sound was plainly audible from a certain number of feet as outlined in the ordinance. It also addressed another issue with enforcement – neighbors who don't want to sign a complaint against another neighbor fearing retaliation. "The 'plainly audible' gives us more legs to stand on and enforce the ordinance," Banuelos said.
"They got Noriega to surrender by torturing him with music…"
Several residents stood up that day in support of the ordinance, which they saw as potentially giving them some peace. "How would you like to live next door to a party, I mean nine steady hours of music?" said Lesley Noble. "They got [Panamanian dictator Manuel] Noriega to surrender by torturing him with music. It's valid, it's annoying."
ANYTIME HUMANS OCCUPY A SPACE TOGETHER, THERE IS BOUND TO BE NOISE, and residents who spoke to the Weekly get that. It's not the one-off parties, the neighbor's boombox turned up too high or the whirring chainsaws and rumbling motorcycles – all to be expected – that bring some grief. (The word "noise" derives from the Latin "nausea," meaning" disgust, annoyance and discomfort," or literally "sea sickness.")
Those complaining point to the nearly every-weekend loud bass that drives people inside even on a sunny day, or keeps them awake into the wee hours. One woman, who asked that she not be named for fear of reprisal by her neighbor, has multiple times given up on falling asleep and left home for the night. "The noise is so loud I have actually had to go stay in a motel. I spent New Year's Eve in a motel. I spent my birthday in a motel," she says. "It's the frustration and the anxiety. My stress level goes up… it's just not a good situation."
It's one thing for one rural resident to throw a party. It's another when their party (unpermitted) draws hundreds of guests, adding traffic to narrow, rural roads and live music weekend after weekend. When does one neighbor's right to use their property as they see fit supersede another neighbor's right to enjoy their property peacefully?
When residents asked Phillips and other supervisors for a stricter noise ordinance, they thought that line was clear. And yet some supervisors, including Phillips, chair of the board at that time and the one who brought the issue forward in the first place, shifted focus to unintended consequences. The one-off parties and chainsaw-users might get fined along with the repeat offenders, he said, acknowledging there was a balance that needed to be struck between the competing interests. "There are those out there on Facebook that want peace and quiet [in the afternoon] and they're not reluctant to call the sheriff to get involved in this," Phillips said.
That concern led to the draft ordinance getting watered down by the time it was passed two weeks later, on July 23, 2019. Banuelos told supervisors that deputies would need the phrase "plainly audible" added to the ordinance to give them the "teeth" to enforce it. But "plainly audible" remained in the ordinance language for nighttime hours only, and was removed for any reported noise disturbances in the daytime. (In a compromise, they redefined nighttime hours to begin at 9pm, instead of 10pm.)
Supervisor Luis Alejo persisted in his opposition to parts of the ordinance that might penalize families, including taking a violation from an infraction to a misdemeanor that came with a $1,000 fine for a first offense. He argued for a graduated fine system that made first-time violations an infraction with a $250 fine, going up in cost with each violation.
"If we'd do that we'd go back to square one," Banuelos said. Smaller fines are simply a cost of doing business for party promoters.
The board compromised a little, making a first offense an infraction with a $250 fine and second offense a misdemeanor with a $1,000 fine.
As supervisors struggled to craft an ordinance that would penalize the true sources of the continuous noisy parties, then-county counsel Charles McKee, who now serves as the county's chief administrative officer, suggested they approve the ordinance as it was, then come back later to make refinements. "Let's focus on the problem we're trying to address," McKee said.
The supervisors asked the county counsel to bring it back to "clean it up later," as Phillips put it. Deputy County Counsel Brian Briggs told the supervisors it could be ready in 60 days.
The amended noise ordinance passed 5-0 that day, with a reluctant Alejo noting for the record he was against the 9pm start of nighttime noise limits.
The new ordinance, which took effect a month after it was passed, was never brought back for the "clean up."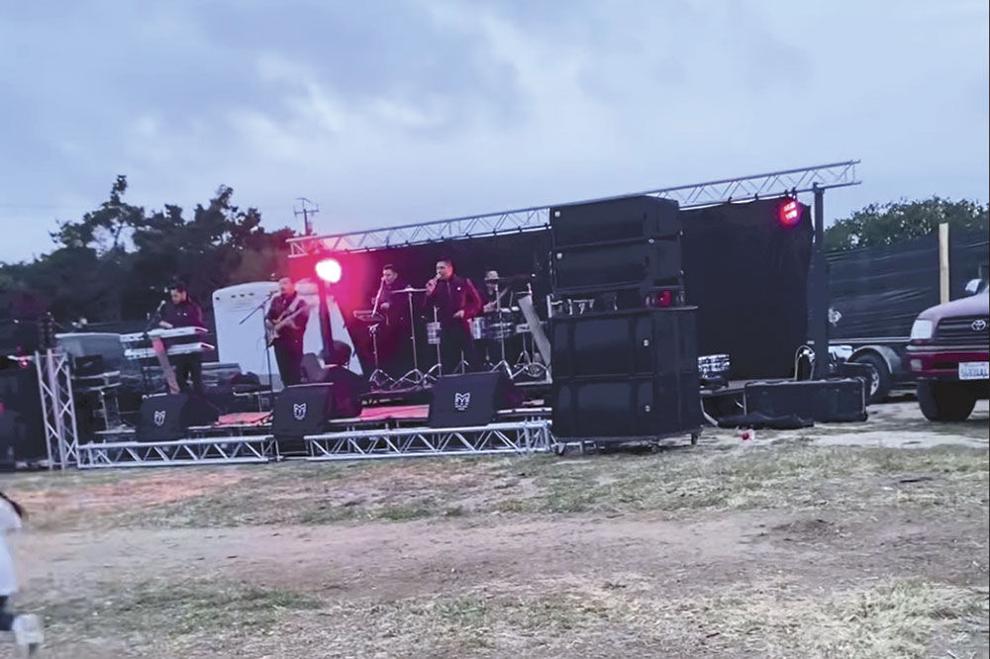 TWO YEARS LATER, RESIDENTS REMAIN FRUSTRATED BY A LACK OF ENFORCEMENT. Carrillo thinks the Sheriff Office's "education over citation" priority remains the biggest reason. Residents also report encountering dispatchers and deputies who cite the old ordinance as why they won't check out a complaint. In some cases residents keep a copy of the amended ordinance handy to read it to dispatchers who balk.
Phillips disagrees that the problem is the amended ordinance, calling Carrillo "the loudest banger on this." He blames the way sound travels through the canyons of North County for miles, making it hard for law enforcement to pinpoint exact locations. And once deputies find their way to a party, if there are hundreds of partygoers it's difficult for a handful of officers to shut one down. As always, he says, other crimes considered more serious will take priority over noise calls.
"Where I think we really need to focus our attention on are the ones that are having continuing problems and having the loud music," Phillips says. "Not just the granddaughter's birthday, the ones that are doing it continually over time."
He suggests the county shift code enforcement to the Housing and Community Development Department, to "be more proactive in filing an action" against property owners, which would "put a permanent stain" on the property's record.
Phillips' stance hasn't changed since the amended ordinance was up for consideration, and that has residents saying they think Phillips has given up on them. Some, like Carrillo, are pinning their hopes on Church, who's been talking about the problem even before running for office.
Thornburg says in recent weeks the department has offered overtime to deputies to take shifts explicitly to answer noise complaints. The calls are answered by a team of two deputies but it's voluntary and deputies don't always sign up. The scheduled deputies have to put "Priority 1" and "Priority 2" calls ahead of "Priority 3" calls, which include noise complaints.
"I don't mean to minimize [noise calls]," Thornburg says, but calls involving violence must go first.
More sound meters are needed to measure daytime complaints, he adds. He says he is working on getting those and making sure the ones they have are properly calibrated.
"It seems like we've exhausted our ability to communicate with the county and have them do the right thing."
Church wants to see a more coordinated response from the Sheriff's Office, District Attorney's Office (for misdemeanor offenses) and HCD, which can follow up with code enforcement actions. "I don't understand what's happening," Church says. "The county is dropping the ball on this issue."
WITH A FEELING THAT THE COUNTY HAS INDEED DROPPED THE BALL, residents are taking the ball up as much as they can through crowdsourcing. There are at least two groups online that discuss North County's noise problem: the Facebook group started by Carrillo and another that launched this spring on Nextdoor. There are also residents who now use an online platform called Broadcastify to access real-time dispatcher calls to sheriff's deputies. At least one is keeping records of every conversation between dispatchers and deputies when noise complaints are involved.
Residents recently noticed a shift in deputies' responses to their calls. On recordings, officers have been heard telling dispatchers they are headed out to the address of a reporting party, "to see if you can truly hear the music from that location."
"I worked for years to get the community to trust that the Sheriff's Department would help us and weren't against us and that we could rely on them to enforce this overgrowing abscess in our community," Carrillo wrote in an email to one deputy. "But as of late, it seems that we are having to start from ground zero again… "
She leaves the door open to continue working with the Sheriff's Office in a cooperative way, but in an interview she makes it clear she's at an impasse with county leadership.
"I'm done. I can't deal with it anymore," Carrillo says after four years of struggle. "It seems like we've exhausted our ability to communicate with the county and have them do the right thing." Carrillo, along with other aggrieved residents, are planning to file a lawsuit against the county.
Jensen says he, too, is reaching his own breaking point. He left Monterey five years ago and purchased the home in the hills of Prunedale because he couldn't afford anything on the Peninsula. He hoped to find some quiet away from city life.
"I dreamed all my life of owning my own home, but now I can't enjoy it," Jensen says. "I'm tempted to sell and move and go back to renting."