THE SCENE IS DOWNRIGHT BOISTEROUS among the audience gathered at the outdoor Forest Theater in Carmel to watch Pacific Repertory Theatre's rendition of Shrek the Musical. The crowd is loud and responsive, quick to laugh and clap. They even seem to want to turn the play into a sing-along, a generally discouraged practice. The 275 tickets sold to this performance – to every performance each weekend from Aug. 6 to Sept. 19 – were snatched up quickly by families and other theater enthusiasts ready to take in a show. There was no hesitation, no lag time.
"People are so ready," PacRep's Executive Director Stephen Moorer says. "And that's what's kind of scary."
On stage and behind the scenes, things are a bit more subdued. The cast and crew are aware of just how shaky this is, how the whole show they've poured time and money and energy into is only one positive Covid test away from being shut down.
"[The performers] realize how precarious this is," Moorer says during an interview in late August. "Every weekend we're like 'OK, we got through another weekend.'" In the end, Shrek made it through all the weekends. But the run wasn't without its moments of doubt.
This was supposed to be the time of the triumphant return of performing arts. It certainly looked that way in the late spring and early summer, when vaccination rates were ticking upwards and Covid-19 case numbers trending down. But then came the more infectious delta variant. Breakthrough cases, where a vaccinated person tests positive for Covid, proved scary if not unexpected. And all this happened just as performances took to the stage in front of live audiences once again – not just PacRep's two-show season, but also a Cali Roots mini-festival, the return of the Monterey Symphony, the West End Celebration and more.
From Covid safety requirements to the pent-up demand for entertainment and beyond, what does the return of performing arts look like in this strange and uncertain time? Nobody knows, but performers are inventing the pandemic-era future of the stage as they go.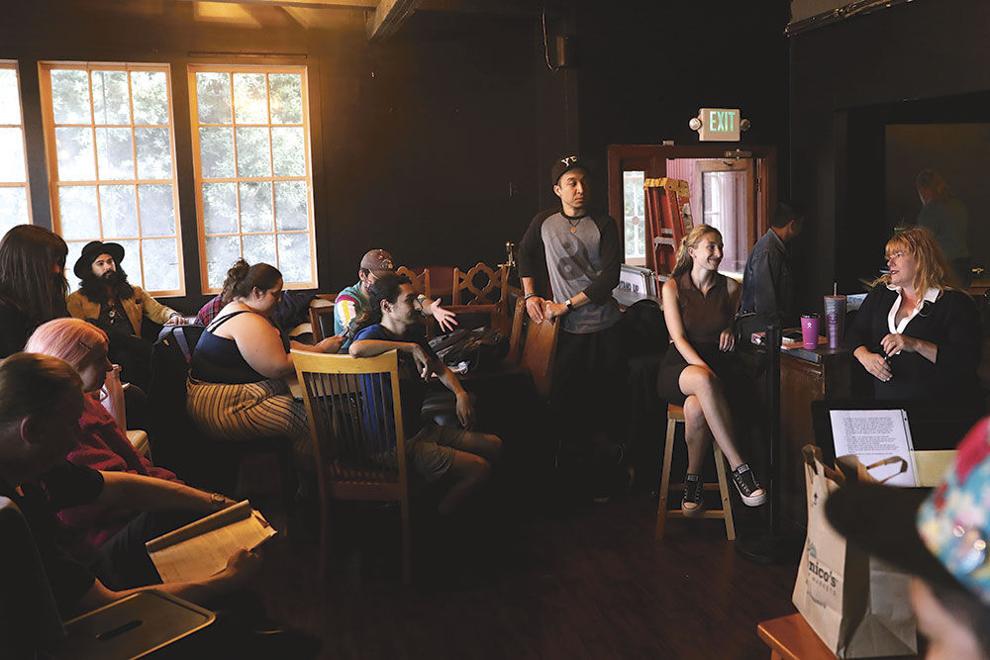 "IT'S A WEIRD TIME RIGHT NOW," says Dan Sheehan, the producer behind the Cali Roots Festival. On Aug. 28 he was able to host a pared-down "welcome back" concert at the Monterey County Fairgrounds, but the full event has been postponed yet again until May 2022. Speaking the week after the mini-festival, Sheehan is pleased with how it all went, if still somewhat unsettled. "That joyous feeling… it's there but it's not there," he says. "In the live event space, there's uncertainty."
That uncertainty: Will there be a sudden rise in Covid-19 cases prompting another shutdown? And even if it's not a full shutdown, will there be further guidelines on masking or capacity restrictions coming from state or local officials? Or if venues are left to make their own rules, will patrons follow and respect those requirements?
At the Sunset Center in Carmel, the first indoor show of the season is scheduled for Sept. 30 (after being rescheduled twice). "The fall is a little bit the test," Managing Director Beth Bowman says. "We're all going to get back to it, and get our sea legs back and see how the operations handle this."
And even with best intentions and plans, there's always the possibility that things change where a venue has no control – as happened when blues musician Buddy Guy, scheduled to play Sept. 3 at the Golden State Theatre, postponed his appearance until 2022 "per his doctor's advice and with an abundance of caution for his fans."
The season lineup at Golden State was scheduled before the delta variant became such a big concern, as were many local performing arts lineups.
"Back in May and June everyone was posting on Instagram like 'we're back, it feels so good to be back,'" Sheehan recalls. "And now it's getting worse. It's mentally exhausting."
THERE ARE WAYS – sometimes elaborate, labor-intensive ways – that we're all trying to adapt and move forward, though. Many of us are vaccinated; all of us are now used to masks and distancing. The question for event organizers and venues is how and where, exactly, to utilize these various protective measures. Masking seems to be the most widely adopted tactic, though some venues and organizers, especially indoor ones, are asking for proof of vaccination too. Many venues are selling fewer tickets than are available, to enable attendees to spread out.
At the Monterey Jazz Festival, which runs from Sept. 24-26 (see story, p. 30), there will be just two stages this year, both outdoors, at 50-percent capacity. Attendees are required to present proof of Covid-19 vaccination or a negative test result.
Audience members and musicians have responded positively. "People are glad we are taking it seriously, so they can come and enjoy – it takes the worry out," MJF Executive Director Colleen Bailey says.
For the Monterey Symphony's 2021 season, which kicks off in October, there are two sets of Covid safety requirements for the two different venues. First up the Symphony will be performing outdoors at the Forest Theater, where guests will be required to wear masks when arriving, leaving or moving around. When seated, fully vaccinated attendees are welcome to take their masks off – staff will be relying on the honor system and not checking vaccination status. "We have felt really safe and really confident about doing an outdoor performance," Executive Director Nicola Reilly says. Attendance will also be reduced – the Symphony is selling just 300 of the possible 500 tickets
PacRep, similarly, put in place a mask-up-when-you're-out-of-your-seat rule during the run of Shrek. But Moorer says he "would not be surprised" if, by the time Julius Caesar goes on stage starting Sept. 30, they have decided to require proof of vaccination or a recent negative test. And he's grateful not to have to make the call on indoor performances while PacRep's indoor Golden Bough Theater is still under construction. "If we were indoors I just wouldn't do it," Moorer says.
The Symphony plans to move indoors to the Sunset Center in November, and attendees will need to show proof of vaccination and also wear a mask. The same goes for any show held at the Carmel concert hall these days. This will require a "pretty profound" buildup of infrastructure, Reilly says, describing the protocol for ticket holders who have sent proof of vaccination in advance when purchasing tickets versus those who will need to show a vaccination card and corresponding photo ID at the door.
At Paper Wing Theatre & Supper Club, the health and safety rules are dictated by the food service component of the business. Paper Wing moved to Cannery Row in February 2020, into a venue that has a kitchen, which has allowed them to expand and do dinner theater. CEO Koly McBride says she's "toying" with the idea of requiring proof of vaccination or a negative test, but for now the business is requiring that employees and performers are vaccinated and guests wear masks when not eating or drinking. She's prepared to adapt as necessary. "We have to learn to work and live and play within a community safely," she says.
At the Sunset Center, Bowman similarly says patience and good communication about protocols are key. "It's about making sure the people coming – whether they're artists or audience members – know what the expectation is," she says. "It gets confusing out there when one person is doing one thing and another is doing something else."
Venues are taking their responsibilities seriously because no one wants to be the one that gets it wrong, Bowman adds: "We're all willing to do what it takes."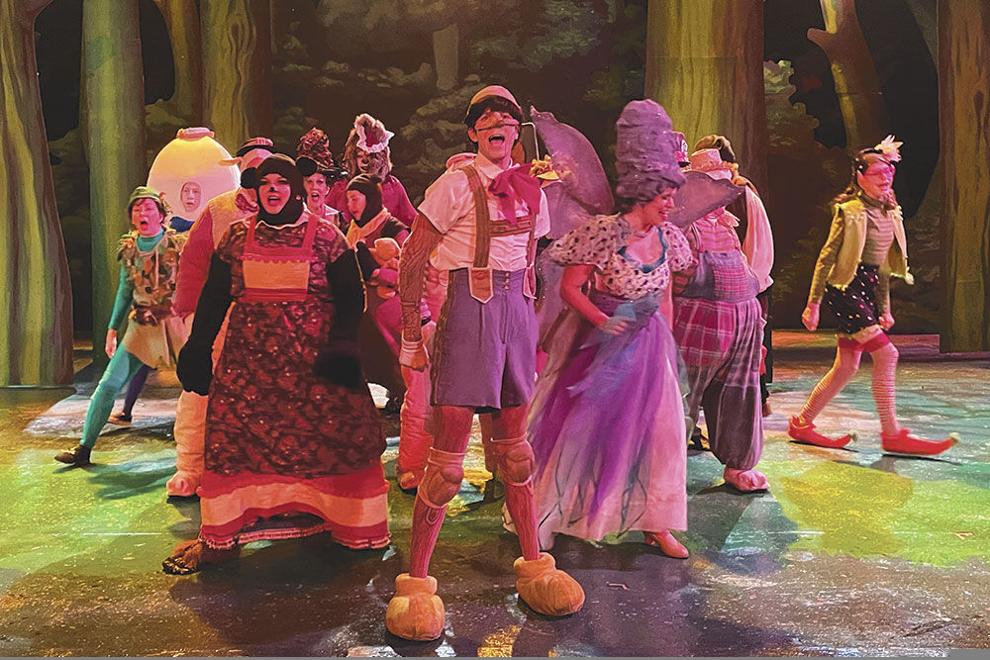 BEYOND THE LOGISTICS, there's excitement and optimism, too. The arts didn't go away during the pandemic – the significant support of donors and a boost from stimulus funds saw to that. But they did, generally speaking, go virtual. Sitting in our own homes behind our own screens while venues remained empty, we lost the human element of live performance. And it was missed.
"People feel the loss of arts and gathering around arts," Reilly says. Now that things are changing, we have an opportunity to come together again – to fill theaters and concert halls and stages (at least to whatever capacity feels safe). "We just have to figure out a way to make it work," Reilly adds.
There's a certain level of gratitude, among organizers and performers and, yes, audiences, that we made it to this point. "I am very hopeful," McBride says. "I'm happy that we are where we are and not where we were."
Paper Wing will begin a run of The Rocky Horror Show on Oct. 1. The show is a fall staple that Paper Wing has been performing annually – until the pandemic interruption – since 2004. The theater also hosts a brunch and drag show on Sundays. Tickets are consistently selling out.
"I think experiences are going to become much more important to people," McBride says. "People have been cooped up for a really long time and now they want to do everything."
For others, the optimism is of a more cautious variety. "I have days when I'm optimistic and days when I'm not," Reilly says. "And it can change minute to minute."
Looking further ahead, to the spring or summer of 2022, everyone's level of optimism seems to increase. PacRep's Golden Bough Theater is set to be move-in ready in May 2022 – perhaps next year the theater company will be able to get closer to its usual offering of 10 shows. Sheehan, too, expects a greater level of ease and normalcy ahead as festivals return.
But for now, these event organizers are just putting one foot in front of the other, trying to make the best possible decisions that they can for the health, safety and entertainment of guests and performers alike. It's what we're all doing, really.
"We're all in this together, obviously," Bowman says. "That really helps."