"When a woman teams up with a snake, a moral storm threatens somewhere." – Stacy Schiff, Cleopatra: A Life
It's typical security camera footage, grainy and poorly lit, but still, it's clear enough. The lens points down from high on a wall overlooking a cash register. There's no sound to go along with the video, but what's happening on screen is simple.
It's a retail transaction.
In front of the counter at Jurassic Pets on South Main Street in Salinas, a tall blond woman, her long hair pinned up in a casual sexy-messy style, riffles through her bag and takes out some cash. She frowns and gives a little shake of her head as she answers a question from the clerk, but she doesn't seem to be impatient or in any kind of a hurry. She's filling out a warranty card with a name, address and phone number, something Jurassic Pets requires of people buying live animals. There's a 72-hour guarantee – if anything goes medically wrong with your purchase, you can bring it back to Jurassic Pets within three days for a refund. You just need to fill out that card.
The clerk takes the cash and the form, and the woman gathers her purchases, two small cardboard boxes with air holes so that whatever's inside can get oxygen. The woman, who's given the name Laura Green on the warranty card, then leaves the store.
That's that.
Until a day later, when those purchases – a ball python and three rats – become key pieces of evidence in one of the weirdest criminal cases in Monterey County history.
By the time it was over, the tall blonde will be convicted of felony stalking, felony vandalism and misdemeanor trespassing, although a superior court judge acquits her on a count of extortion and a count of tampering with a vehicle. And by the time it was over, the lives of two prominent married doctors will be laid bare, with testimony about infidelity (his), lovers (his) and rage (hers).
The woman who signed that form isn't Laura Green, although Green appears later in this story. The woman is Mary Kay Brewster, M.D., a popular Monterey OB-GYN who practiced at Community Hospital of the Monterey Peninsula, who's delivered thousands of babies over the course of her career and has a spotless record with the California State Medical Board. She's also a serious athlete and experienced high-altitude mountaineer; in 1986, she climbed Everest as part of an expedition led by famed documentary filmmaker David Breashears to find the remains of British climbers George Mallory and Andrew Irvine, who perished on the mountain in 1924. Brewster made it to 25,000 feet before fierce storms turned her team back, according to an account by former Outside magazine editor Elizabeth Kaufmann.
But while Brewster could make it close to the top of the biggest mountain in the world, she could never quite get over the fact that her husband, Chris Clevenger, M.D., an orthopedic surgeon who also practices at CHOMP, had been unfaithful for years. Even after she found out about the other women and eventually asked him to leave their home in the hills above Highway 68. Even after she filed for divorce in 2013, a case that's still dragging on today.
She couldn't get over it.
With snake and rats in hand, on June 11, 2014, the 58-year-old Brewster set out for her estranged husband's rental home on a revenge mission. She knew he was especially afraid of snakes, as he would testify later, so dumping them in his bedroom was a particularly good way of getting to him.
As it turns out, when it came to her husband and the other women in his life, this wasn't Brewster's first revenge mission.
And those missions could end up costing her everything, including her freedom.
"As we all know, snakes make terrible hitmen." – Ron Hogan, popfi.com
When the real Laura Green, a nurse at CHOMP, called 911 that day in June 2014, she didn't know exactly what she had on her hands, other than a messy bedroom, an overabundance of rats and the fear that someone was hiding in her boyfriend's house.
She had gone to the Loma del Rey rental of her then-boyfriend, Chris Clevenger, to water his plants. They started dating in April 2014, after Mary Kay Brewster had filed for divorce. Clevenger was out of town on an annual trip to the Trinity Alps in Northern California.
The door was locked and nothing seemed out of the ordinary. Green let herself in with a key.
But as Green testified on Nov. 12, the first day of Brewster's trial before Monterey County Superior Court Judge Mark Hood, when she walked into the house with her dogs, instead of running to the back door like they normally would, they ran to the bedroom.
Green followed them to the bedroom and that's when she saw something was off – the room was in disarray, fishing poles were knocked over and a brown rat sat in the middle of the bed. Rat feces littered the room.
She ran from the house screaming for help from the college kid who was on the property to do yard work, and then called 911. She thought maybe someone was hiding inside the house.
"I thought I was in danger," she said.
When Monterey County Sheriff's Deputy Al Ainuu arrived, they went back inside together.
As Ainuu walked into the bedroom, the rat sat placidly on the bed, so still, in fact, he thought it was a stuffed animal. As he walked closer, though, the rat scurried under a pillow.
Ainuu lifted the pillow and found the original rat, along with another one. Later, in covers bunched up at the end of the bed, he found a third rat.
Ainuu went outside to check around and as he came back in the house, he heard Green scream. As she stood in the doorway of the bedroom, a set of shutters over the window began to move.
"A massive snake started crawling over the top of the shutters. I screamed," Green said. "I was standing outside of the room and I backed up, pointing."
Ainuu asked her what was going on, and Green pointed at the window and said, "A snake."
Sure enough. A three-and-a-half-foot python had crawled out from behind the shutters and was dangling over the top.
As for Green? Even before they found the snake, she was unhinged.
"She was extremely distraught," Ainuu testified. "She was shaking, nervous, not crying but very upset."
Ainuu grabbed a stick and attempted to corral the snake. As he told the judge, it was apparent the rats were pets and the snake was also very tame. He placed them in a box – "Separate boxes?" Deputy District Attorney Steve Somers asked, causing most in the courtroom to laugh, and even the judge to crack a smile – and delivered them to the SPCA.
The rats in fact were tame. They were what's called feeder rats – as in, there to feed the snake should it decide to eat. The snake, though, never got hungry enough to feed.
It just dangled from the shutters and waited for Chris Clevenger to come home, unaware it even had a job to do.
"I hate and fear snakes, because if you look into the eyes of any snake you will see that it knows all and more of the mystery of man's fall, and that it feels all the contempt that the Devil felt when Adam was evicted from Eden." – Rudyard Kipling, The Return of Imray
Things were a little awkward at work for Larisa Marks, an OR nurse at CHOMP since 2004, after Brewster found out about her three-year affair with Clevenger, which began in January 2009. There were occasional nasty notes left on her locker. And then Marks was assigned as a scrub nurse for a C-section that Brewster was doing. "She told everybody what skanks the operating room nurses were, in front of the patient and everybody in the room," Marks testified.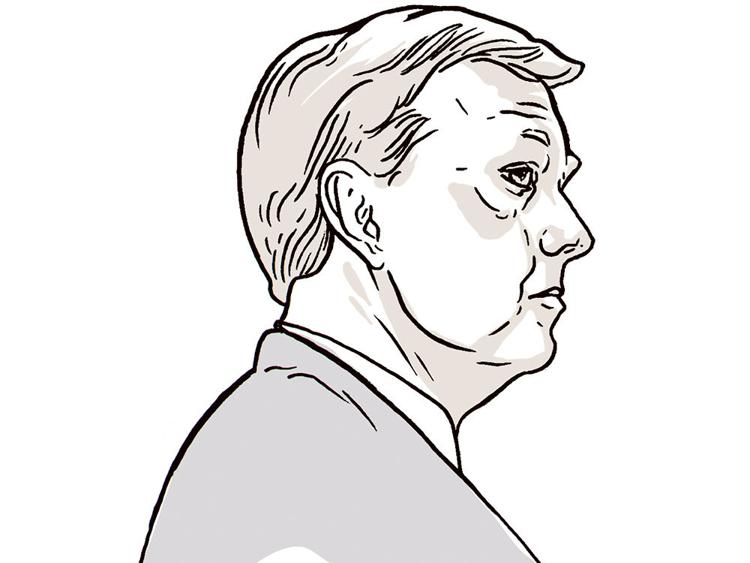 She and Clevenger were identified as the victims of Brewster's stalking.
The situation got weirder. Brewster snapped her glove in Marks' direction, spraying her with bloody amniotic fluid – an event Marks passed off as an accident. Then it happened again, and Marks said she asked Brewster to stop. (She did.)
Things were far more insidious at Marks' house in Monterey, where the plants she loved, some more than a decade old, wouldn't quit dying. There were two Japanese maples, bougainvilleas, a lush green lawn and a barrel of herbs, all in various stages of waste.
For a while, she couldn't figure out what was causing it. An experienced gardener, she was confused; was she overwatering or underwatering? Was there an invisible plant fungus? "All the plants in the front yard were dying, and I thought it was just me," Marks testified in court.
It wasn't just her. When DA investigators served a search warrant on Brewster's home, they found a garage full of Roundup and other weedkillers.
Somers showed the damage in a slideshow: First, a photo of Marks' house, big windows framed by mature yucca and Japanese maples. The next photo is of the same yard, but it looks like scorched earth: All that's left are a few straggly plants.
Marks counted 84 plants, worth some $2,800, that died mysteriously.
For months, Marks had her suspicions, but she didn't know what was going on until one morning she saw a bright blue plastic cap on her front lawn. It was a piece of a nozzle from Roundup Pump 'N Go.
That's when she got a surveillance camera installed. It was the first of five, which would eventually capture Mary Kay Brewster crawling around Marks' house at night, carrying a sprayer.
The cameras also captured an exchange that would become a key part of the case against Brewster. She can be seen driving by twice, then on her third pass pulling into the driveway on a Sunday afternoon, June 2, 2013, more than a year before the snake incident.
The confrontation happens off-screen, but you can hear Brewster address Marks by her nickname, Rissy, and deliver a message: Clevenger was cheating on Marks, too, during their three-year relationship.
"When you were fucking Chris all the time, he was fucking someone else," Brewster is heard saying on the audio. She warns Marks to look out for diseases. (Before trial began, Hood ruled neither side could go into the issue of sexually transmitted diseases in any context.)
Back to the audio, there's a momentary pause as Brewster walks back to her car. It looks like she's ready to leave, when Marks sasses back: "Get any DUIs lately?"
Brewster's reply is captured crisply on the surveillance camera: "Listen, slut, you're gonna die."
In court, Deputy DA Somers refers to this as a "tit-for-tat" exchange. Defense attorney Gary Thelander portrayed it as a vengeful remark, but one that was never meant as a serious death threat.
Still, months later, Marks bought a handgun. Earlier this year, she obtained a permit to carry a concealed weapon.
Marks has spent dozens of hours watching soundless footage of night-time images of cobwebs glinting against the backdrop of her driveway. Of those dozens of hours, there are just a few minutes that show Brewster on the property. In one of those brief episodes, at 4:45am on a Saturday morning, Brewster crouches low and makes a perimeter around Marks' truck, parked in the driveway. She opens the gas tank and appears to reach in, but you can't see what she's doing.
When DA investigators searched Brewster's car, they found a bag of sugar in her trunk – evidence, Somers says, of her intention to destroy the engine of Marks' truck. (Brewster didn't actually do any damage to the truck, and Hood acquitted her of the misdemeanor charge of tampering with a vehicle.)
Marks seems in many ways like Brewster's opposite; she's petite and soft-spoken, and her voice trembled in court. She said Brewster's behavior gave her anxiety, panic attacks and depression. At one point, she missed a month of work.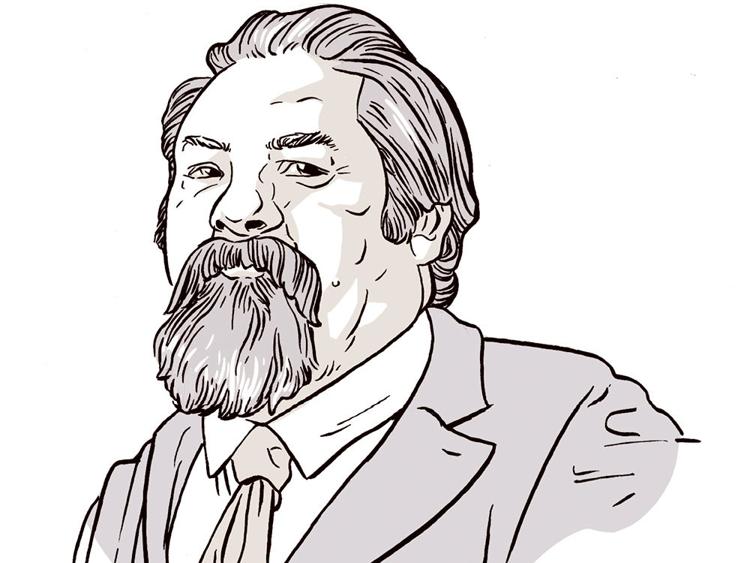 She's also extremely devoted to her yard. She spent months searching for the perfect mailbox before paying $350 to get one custom-made, a simple copper box decorated with subtle birds mounted on a black post midway up her driveway.
In June of 2013, Marks called the Monterey Police to report her mailbox had been destroyed: Some substance had been splashed across it, marring the metal and etching grooves into the copper.
Marks filed for a restraining order against Brewster on June 12, 2014, a year after the mailbox incident. "This person came to my house uninvited and told me I was going to 'die,'" she wrote by hand.
Judge Thomas Wills eventually granted Marks a three-year restraining order, meaning until midnight on March 19, 2018, Brewster can't get within 100 yards of her in public.
At CHOMP, Brewster was required to stay three yards away from her husband's former lover.
"If you don't check the grass for snakes, it's hard to complain about being bitten." – A proverb
When Brewster saw her husband on the stand in the courtroom, it may have been the closest they'd been to each other since July 3, 2014, when he filed for a restraining order against her.
That came after two years of a bitter separation and divorce proceedings that still haven't wrapped up. There were failed attempts at reconciliation, and Clevenger's efforts to win his wife back. "My goal was to salvage the marriage," he said in court.
In one case, he tried to get in on a trip to Belize, hoping for something that would resemble a normal family vacation. Brewster took their two college-age kids and wouldn't let Clevenger come, but he did pay for their hotel and airfare, plus a second set of flights when they missed their plane. Once, Brewster texted Clevenger and insisted he pay for the trip; if he did, she said she'd keep quiet on the details of a spending spree he took a girlfriend on in Reno. Prosecutors spun that as extortion, but Hood didn't buy the argument, and acquitted her on that charge.
Clevenger said he would've paid for it anyway. In divorce court papers, he's written that he continues to pay for everything – the monthly mortgage ($5,536), the kids' college tuition ($6,700 a month) and health insurance payments ($400 a month) and his bachelor pad ($2,400 a month for rent).
But Clevenger seized on the criminal case as a way to possibly get out of paying any longer.
"Petitioner has been charged with several felony counts in connection with matters tangentially related to this dissolution proceeding," he wrote in divorce court papers. "I do not believe that it is my obligation, based upon [Brewster's] criminal actions, to support her."
Clevenger was perfunctory and understated in court, answering questions efficiently. The first question Somers asked him was a softball: When he married Mary Kay Brewster.
He got the year wrong, then corrected himself. "Since 1993," he said. "Excuse me: since 1992." Brewster rolled her eyes.
Somers asked him how Brewster reacted when she first learned that he'd cheated.
"She was not happy," Clevenger said, in perhaps the world's greatest understatement.
He described a series of confrontations, including one in which he shoved Brewster down, then urged her not to call the police. He'd gone to his Monterey office to catch up with paperwork on a Saturday morning, and was surprised when Brewster let herself in.
She approached him and started swatting papers off his desk, then he forced her out. "I got up, took her by the wrist, and backed her out of the office into the hallway," Clevenger recalled. "She's struggling, she's not happy, she's upset, I pushed her, away from me, away from the office, down the hall. It was a good push. Enough that she was wearing clogs, they came off, and she fell. That's what happened."
After the fall, Brewster got an MRI, showing a contusion on her hip.
Despite the push, they went for a walk together later that day. He watched her throw her copy of his office key into the sewer.
It wasn't the only instance of Clevenger pushing a woman that came up in court. Green, under questioning by Thelander, Brewster's attorney, also testified about her own case, which she reported to the DA's office in September.
Green and Clevenger both described a confrontation one evening in April, when she was moving boxes of her belongings, mostly photo albums, out of storage at his place. He was angry at her for oversleeping, and she was angry at him for being angry. He was in the kitchen cleaning fish while she was carrying boxes to her car. "Making my second trip, I had a temper tantrum and I tossed the box," Green testified.
Clevenger came to the door and told her to stop throwing her things around, but she made for the door to retrieve another box. "I saw a mad look," Green said. "He brought his hands up, put his hands on my shoulders, and shoved me. I fell back, hit my shoulders, and right side of my head."
Clevenger dismissed it as accidental: "In the course of me stopping her, she fell in this struggle over the box."
Over the next day and a half, Green experienced partial amnesia, and her short-term memory cut in and out – a classic symptom of a concussion.
Recounting all of this in court, Clevenger seemed unshaken. He described hundreds of nasty phone calls and text messages, mean messages Brewster scribbled in permanent marker on his mail before delivering it from their home address to him, a night that she tore the rear windshield wiper off his car. But he revealed one particular weakness: snakes.
"I just don't like them," he testified. "I don't want to be around them. I could never hold one or pick one up at all."
He was on the Trinity Alps trip, his annual getaway, when Green discovered the snake. He immediately drove home after she called him, after the snake had already been removed. He didn't even find the snake intended to scare him, but he said it still had an effect: He bought a new bed (the rats had urinated and defecated on the old one), and he stayed away from the house for about a week, too rattled to sleep there. And to this day, he's on the lookout for snakes.
"I don't go near a bed without pulling the sheets down and looking," Clevenger said. "I don't leave my car windows cracked, because someone could put something in there."
"Now the serpent was more subtle than any beast of the field which the Lord had made." – Genesis, chapter 3
The ball python and the rats taken from Clevenger's rental home on June 11, 2014, were turned over to the care of the SPCA for Monterey County and held for possible use as evidence at the trial.
But a funny thing happened between the day they checked into the SPCA and pre-trial hearings began in earnest: The python grew in length by about a foot-and-a-half.
"We agreed that the snake had grown too large to use as evidence," Somers says. It wouldn't have been fair, he says, to show a larger snake to the court than the one Green found dangling from the interior shutters in Clevenger's bedroom.
About six weeks after the python and rats were removed from Clevenger's place, District Attorney Dean Flippo filed misdemeanor charges against Brewster for unlawfully entering Clevenger's property (she pushed the snake and rats in through a window) and a misdemeanor charge for failure to care for an animal. The animal abandonment charge was dropped before trial, after prosecutors learned that transporting a python – along with a food source – from a pet store to a home didn't qualify as animal abandonment.
It was only later, after District Attorney Investigator Christina Gunter followed up and found what she believed to be a pattern of stalking Clevenger and Marks, that felony charges were filed.
The snake, which the SPCA named Ally, spent 417 days in the SPCA's care before it was sent to a snake rescue organization. One of the rats died after 42 days at the SPCA, and the other was euthanized at some point because of a medical condition.
The third rat, which the SPCA named Tuxie, was adopted out after 417 days.
In an ironic twist, someone has to pay for the care and feeding of those animals during the time they were in SPCA custody. SPCA spokesperson Beth Brookhouser says the total bill came to $6,675 and was paid by the Monterey County Sheriff's Office. Sheriff's spokesman Cmdr. John Thornburg says the department typically seeks restitution via court order, something that will likely happen at sentencing.
"Your life is like this snake's coils. No matter how many turns it makes, you'll end up back where you belong. With me." – Maria V. Snyder,Magic Study
The trial in the case of People vs. Mary Kay Brewster spanned four days, with hours of testimony, the details of Brewster and Clevenger's breakup laid bare.
Way back at the start of the proceedings, Hood made a disclosure: He knew Brewster, because she had delivered his daughter. Both attorneys agreed he could remain as judge. (Brewster waived her right to a jury, instead opting for a court trial.)
Hood kept a close watch on Brewster in court, sometimes mad dogging her during witness testimony. Defendants sit in the courtroom facing the judge, and it's nearly impossible to see their faces, but Brewster was animated, often leaning forward in her chair and shaking her head during testimony. Once, Hood scolded her for reacting to her husband's testimony: "Ms. Brewster, I've given you a lot of patience. My patience is done. This is a court of law. You will act appropriately in court."
On the trial's last day, Nov. 23, a group of Brewster's friends and book group members who'd watched parts of the proceedings stopped on their way in to pose for a group photograph outside the courthouse.
When the courtroom closed for a 90-minute lunch break, Brewster told her friends she wanted to pass the time before the verdict alone in her car.
Everything in a trial moves slowly, but when Hood returned from lunch and read off the nine charges and the verdict for each, it only took two minutes. Brewster stood facing the judge for those two minutes, looking solemn and with her eyes cast downward.
Hood found Brewster guilty on two charges of felony stalking Larisa Marks and Chris Clevenger, one count each of felony vandalism (Marks' plants and the mailbox) and misdemeanor trespass (for putting the snake and rats in through the window). Hood found her not guilty of extortion and tampering with a vehicle. Charges of animal abandonment, as well as additional counts of misdemeanor trespass and felony vandalism, were dismissed.
Brewster is due to be sentenced on Jan. 13, 2016. She faces a maximum of four years and four months in prison; Somers, the prosecutor, says it's not likely he will ask for the maximum sentence. And Hood could opt to reduce her felony convictions to misdemeanors, which sometimes happens when a charge is considered a "wobbler" that could have gone either way.
In this case, some speculate, the charges could have gone either way. As one court observer put it, "If a man thinks his wife is cheating on him and he punches her in the face, it's a misdemeanor. If a woman in the same situation gets creative and puts non-lethal animals in his home, it's a felony."
Even if they remain felonies, it's unlikely Brewster will serve any time behind bars. There's just not enough room in the jail. But either way, the criminal convictions could cost Brewster her livelihood, because she stands to lose her license to practice medicine.
The Medical Board of California requires physicians to file what's called an 802 report, detailing any indictments or criminal convictions, within 30 days. The Medical Board can take a variety of actions, ranging from sending a letter of reprimand to temporary probation to revoking her license.
"A conviction that does not, at first glance, appear to be substantially related to the qualifications, functions or duties of a physician, may, under closer scrutiny, be revealed to be otherwise," according to the Medical Board's website. "All information related to the criminal case is considered, such as when the arrest occurred; the circumstances surrounding the arrest; any previous history of arrests or convictions; and the physician's compliance with the court's terms and conditions."
Brewster doesn't work at CHOMP anymore; she voluntarily took a leave of absence from practicing there in August 2014, and did not renew her privileges in August 2015 when they came up for a regular two-year renewal.
CHOMP spokesperson Brenda Moore declined to confirm whether disciplinary actions were taken against Brewster at work, in keeping with the hospital's policy.
The sentencing will be Brewster's first opportunity to speak to Hood. She didn't testify during the trial and she doesn't dispute the basic facts of the case. Yes, she bought the snake and the rats and yes, she slid them in through Clevenger's window.
Thelander, in his closing argument, likened her actions to a prank, an admittedly foolish act she undertook after years of inability to achieve her freedom or to settle her divorce case.
"The element of a threat simply doesn't exist," Thelander told the judge in his closing statement.
"Neither the rats or the python were any more dangerous than a puppy," Thelander said. "If it were a puppy placed in the window, we wouldn't be having a conversation. Yet, they weren't any more dangerous than a puppy."
Larisa Marks, reached via email, said she was declining to comment for this story based on the advice of an attorney.
Laura Green, reached through a friend, responded with a lengthy email about domestic violence, but refused to let that email be quoted without a promise this story would focus on domestic violence.
Chris Clevenger also didn't respond to an interview request left at his office. His divorce attorney, Michael McClure, said it was unlikely Clevenger would speak to reporters, but agreed to pass along the message.
Clevenger's and Brewster's next scheduled divorce court hearing is Dec. 7.
Jurassic Pets, meanwhile, now requires customers who fill out warranty cards to show identification.