BOTTLES OF VODKA AND GIN, TEQUILA AND WHISKEYS drawn from the world's distilling regions arrive in boxes and are stacked behind the bar.
It's a normal scene at area bars and restaurants, but for April Montgomery and her crew at Links Club in Carmel, it marks a long awaited turning point. The establishment's liquor license had been approved on Wednesday, March 29, and for the first time – two days later – spirits were about to pour.
"We're excited about doing craft cocktail and whiskey flights," Montgomery says. She picks up a container of wood chips and shows it off. A bartender gives her a puzzled glance. "Smoked old fashioneds," Montgomery adds, her smile broadening.
It is a good day at the unique place that mixes food, drinks and golf simulation. It was also an expensive one.
The full liquor license – Type 47, in California Department of Alcoholic Beverage Control (ABC) nomenclature – allowing for the on-premises sale of distilled spirits, in addition to beer and wine, cost Montgomery $160,000, perhaps the largest amount ever paid in the county's history. A few months earlier, Bill Lee shelled out $140,000 for a full license at his new spot in Monterey, Kona Steak & Seafood.
If it is a record, the mark might not stand long. Already, Montgomery reports seeing a price tag of $165,000.
"All of a sudden it's very expensive – an all-time high," Lee observes. In his four decades as a restaurateur, he has generally paid between $40,000 and $80,000 for a Type 47. "It's all supply and demand."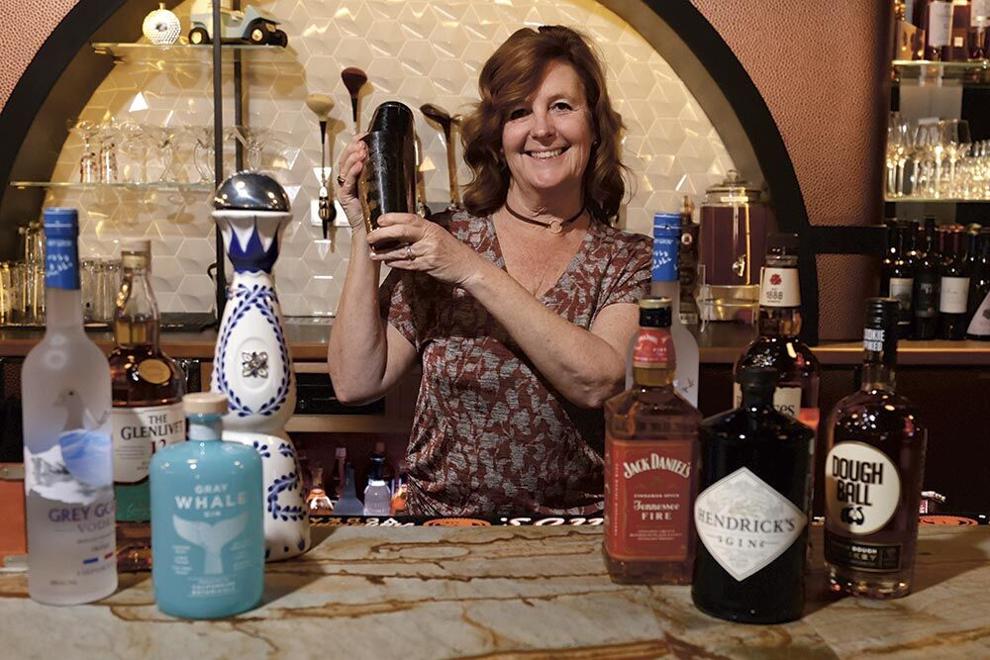 IN THE COURSE OF CASUAL CONVERSATION, when Art Harris tells others what he does for a living, the response often borders on incredulity – "What? That's a thing?"
Harris owns Liquor License Network, a Sacramento-based company that operates statewide, connecting the owners of dining and drinking establishments with available liquor licenses in what is known as the secondary market. His company and others like it are critical to the process of obtaining the right to sell alcohol from the state.
It has been four years since a new license was granted in Monterey County. San Luis Obispo County hasn't added a full license in a decade. When the state granted five new permits to San Francisco in 2016, it marked the first expansion in that county since 1939. So restaurant and bar owners seeking a license in many cases must approach other restaurateurs or turn to brokers to locate an existing document.
"It's a weird niche," Harris says of the state's secondary market. "No one knows about it, unless you're buying a restaurant."
The state ABC department is responsible for issuing licenses to sell alcohol on and off premises. While licenses to sell beer and wine are readily available and granted year-round to qualified applicants, full licenses – the ones allowing the sale of distilled spirits – are offered once a year during a short, designated period.
It would seem as if this process would allow for all interested parties to apply. However, as Bryce Avalos, communications analyst for California's ABC explains, there is a limit to the number of licenses the department is allowed to approve.
"If a population grows by X amount, we can grant more licenses," Avalos says. "But the population has to grow by a lot."
There are calculations and exceptions built into California's Code of Regulations, as well as a complex table that prioritizes a target number of licenses for each narrow census tract within a county. In general, however, for ABC to issue a single new on-premises full license, at least 2,000 new residents must be added to the particular census tract. Between 2020 and 2021, however, Monterey County's population fell by just over 2,000 people, dropping from 439,035 to 437,325, according to the U.S. Census Bureau. The estimated population for 2022 shows a further decline, to 432,858.
California established 99 different liquor license types, allowing for the sale of beer, wine, spirits or all three at everything from importers to catering operations and restaurants. Type 54 approves sales at a bar or kiosk on board a boat; Type 64 is an on-premises document for nonprofit theater companies. Meanwhile Type 88 is a "Special On-Sale General for a For-Profit Cemetery with Specified Characteristics."
As of the end of March, there are 984 active retail permits for the on-premises sales of liquor in Monterey County. That number includes those held by country clubs and organizations such as American Legion and VFW posts, as well as 402 Type 41 licenses, which limit restaurants to beer and wine sales only. Types 47 and 48 – the licenses needed by restaurants and bars for a full complement of liquor – amount to 234 of these.
Avalos explains that the only other way to obtain a full license is by purchasing an existing one from someone willing to sell in the same county. And that leads to the secondary market.
"The license everyone wants, you have to go to a broker," says Russell Bloom, owner of Liquor License Auctioneers, which operates in California as well as other states.
With a finite number of licenses available, they become a commodity – a fixed supply subject to the whims of demand that can drive prices down, or send them rocketing skyward.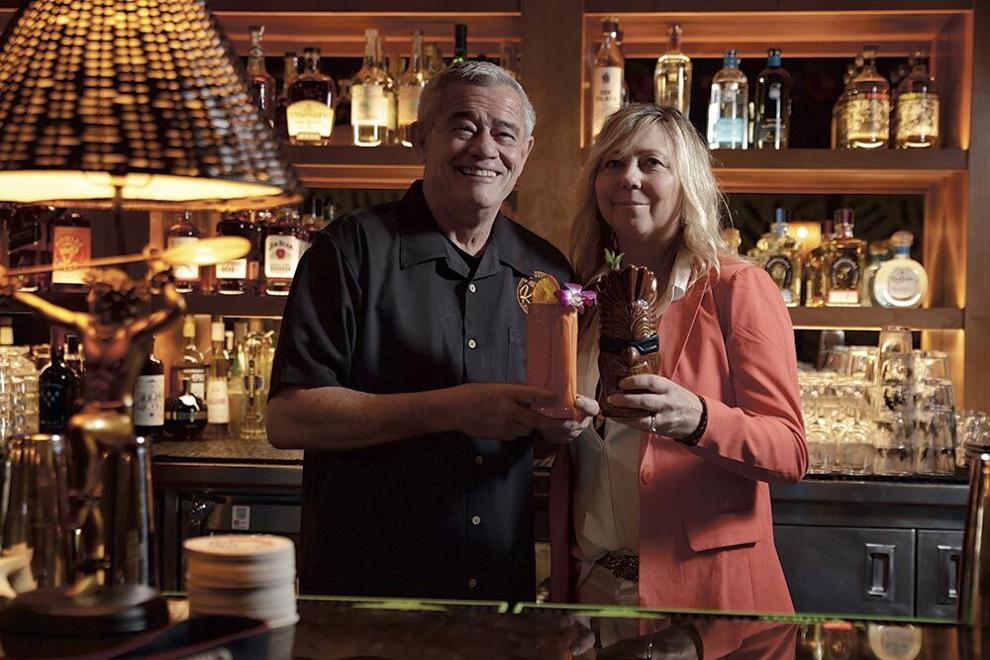 IT HAS BEEN A WILD RIDE OF LATE on the secondary market. Before the pandemic, Bloom notes that full licenses in Los Angeles were trading at around $75,000. Now – as in Monterey County – the rate has topped $150,000. "It will hit $200,000 by summer," he predicts. "That's crazy to me."
If there's any solace for restaurateurs, it is that prices in California are affordable by comparison to some states. Recent listings on Bloom's auction site, the only one of its kind, showed bids on a license in Cumberland, Pennsylvania reaching $650,000. Interest in a St. John's, Florida license pushed the price to $935,000. One in Bergen County, New Jersey was at the whopping asking price of $1.15 million.
Across the country, there are two processes at work. Some states do not place hard caps on the number of licenses. In these "non-quota" states, there is no need for a secondary market. When a bar or restaurant closes, the license is essentially torn up. A new one is then issued by the state's equivalent of ABC to a qualified applicant.
California is one of 17 "quota" states, along with Pennsylvania, Florida and New Jersey. Here supply and demand determine pricing.
Harris has been in the industry for more than two decades, starting as an ABC agent before becoming a broker and then launching Liquor License Network. He says the market fluctuates, and there have been four times in his career where demand has sent prices soaring. But, he adds, "this is the highest I've seen. For us, this is sticker shock."
According to Harris, the secondary market is influenced both by the general economy and forces specific to public demand for alcohol. During Covid-related shutdowns, for instance, more providers sought off-premises licenses. Now, people are flooding back to bars and restaurants.
Since the last release of a new full license to Monterey County in 2019 (when ABC issued one Type 47 and one Type 48), Chez Noir opened in Carmel, with a bar that emphasizes craft cocktails. Promesa, also in Carmel, set up a full bar, as did Monterey destinations Cella and Stokes Adobe. Indeed, there has been a flurry of new and anticipated openings, from Amapola Kitchen & Wine Merchant in Salinas to Nicolás Cocina de Herencia in Carmel. Though not all require a full license, it gives an indication of the amount of pressure on the market.
Yet annual estimated census data sets the boundaries, thus creating an uneven pricing landscape across the state. At the same time a Type 47 license was up for grabs at $240,000 in El Dorado County and $200,000 in San Francisco, one could be had in Kern County at $60,000 or Yuba County for a mere $40,000.
"Some counties grow, some don't," Harris observes. "Some counties get new licenses every year. Monterey doesn't have the population to support new licenses."
So under the circumstances, those in need of a new license must pay up. A year before the pandemic, as Klaus Georis planned the build out of what would become Maligne in Seaside, a license might be had for $40,000. By the time the restaurant opened, he had to settle for beer and wine only.
"They're creating demand," Georis says. "Unless you have someone with a bunch of money behind you, you can't do it."
When Lee first began his search for approval to sell spirits at Kona, he scoured diners that he thought could easily sell their full license and downgrade to beer and wine.
"All those had been snapped up," he says. He ended up paying $140,000 through a service.
"When Bill paid $140, I knew I'd pay at least $150," Montgomery says, observing that many owners are looking to unload their establishment along with its license. It's therefore easy to lose out to another buyer interested in the entire package.
Montgomery started inquiring about a full liquor license in 2019, as plans were underway for Links Club. She located one in July of that year for $60,000, but there were a couple of issues. First, Montgomery had not taken possession of the facility yet. More importantly, there were debts associated with the lease that would need to be cleared.
Next she approached an anxious owner as uncertainty spread through the industry when Covid hit. That license, however, was already in escrow and eventually sold. So Montgomery called brokers, eventually being tempted by a $120,000 price tag for a license also riddled with problems. Finally, working with L.A.-based Liquor License Agents, Montgomery paid $160,000 for the license once held by Giant Artichoke on Cannery Row.
Montgomery went into escrow on the license in December of 2022. Links Club had already opened, but with a beer and wine license. The bartenders prepared cocktails using low-alcohol soju (a Korean rice-based spirit) as the base.
"[The process] is similar to buying a house," Harris says of obtaining a license through a service. In that comparison, license brokers are like real estate agents – except that sellers are not bound to a single listing agent. And before agreeing to terms on a license, a buyer is subject to city regulations for a new business, change in ownership or zoning restrictions. Also, ABC requires that certain conditions be met. Applicants can be disqualified by a police record or repeated occurrences of public drunkenness.
For all of this to happen can take up to a year, if things go well. "You can close a house in 30 days," Harris notes with a hint of sarcasm.
Montgomery compares brokers to salespeople. But she explains that there are benefits to using a full service firm. Like companies involved in the real estate market, she says, "they'll go through and see if the title is clean."
Bloom points out that most brokers operate ethically. He admits, however, that there are those who will dangle a non-existent license on the market. Others have been known to badger sellers into signing a listing agreement.
"In the liquor license business, there is no one regulating," Harris observes. He even struggles with the vernacular used by the industry. "'Broker' sounds more attractive," he says. "Deep down, I'm a finder. We chase the sellers. We're not purchasing licenses."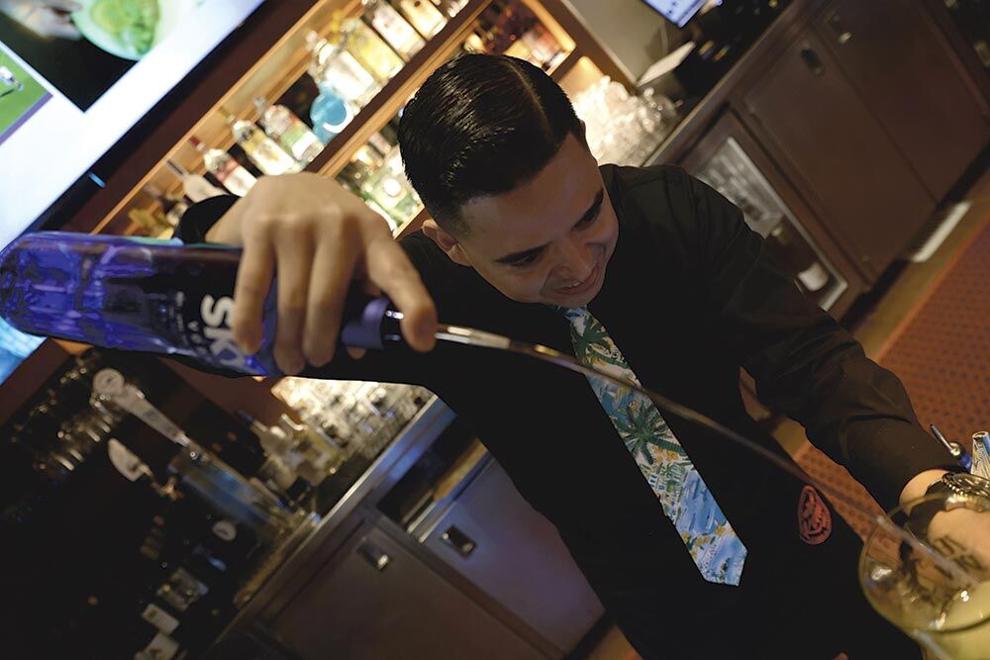 THE U.S. HAS HAD A LONG AND COMPLICATED RELATIONSHIP WITH ALCOHOL. On the one hand, Americans consumed an astonishing amount through the nation's early history – 7.1 gallons of absolute alcohol per person in 1830, according to research by National Archives senior curator Bruce I. Bustard. On the other, there were recurring efforts to curb such behavior.
This temperance movement culminated with Prohibition – the 18th Amendment, which went into effect in 1920 and gave rise to lawbreaking and organized crime until its repeal in 1933. The constitutional ban on alcohol failed, but the impulse to impose control over the substance remained. In the wake of Prohibition, states began to address the issue, resulting in a hodgepodge of laws.
It gets messy. Bartenders at Utah restaurants not grandfathered in by a 2012 law cannot make cocktails in front of their customers. Stores in Oklahoma can only sell refrigerated low-alcohol beers; the rest must be room temperature. Texas set standards for bottle size and labeling that affected what could be approved for sale in the state. Massachusetts made happy hour illegal. And it would take pages to describe the limits set by just Pennsylvania.
Liquor license regulations are the product of post-Prohibition concerns. Unless and until some broader change happens, or a huge population influx boosts the number of available licenses, the secondary market will persist.
"It's just another cost of doing business," Montgomery says.
Yet a prospective licensee can easily become tangled in the layers of state and local oversight. There are hard lines – jurisdictions may ban bars within a certain distance from a school, for instance – and ones that can be crossed with a little effort.
Harris recalls working with the owner of a gas station in Turlock who wanted an off-premises beer and wine license to compete with three nearby stations already selling six-packs. A beer and wine license could be easily had, but the city balked on a permit, arguing the area had more than enough sites to satisfy public convenience.
Things changed once Harris learned the owner was Syrian. Census information showed a number of Syrian residents in the area. Harris and the gas station owner returned before city officials, explaining that Middle Eastern wine would be on the shelves.
Public convenience proven.
The ABC and its population-based format is not something that can be readily circumvented. San Francisco's windfall of five new licenses seven years ago came thanks to a state law signed by then Gov. Jerry Brown that applied only to underserved commercial corridors and were both neighborhood – and venue-specific.
Yet in the state's calculation of one additional license per 2,000 new residents, there are numbers missing – people who attend local bars and restaurants at a greater rate than residents. As Harris pointed out, Monterey County's population doesn't warrant more licenses. There are, however, a steady stream of tourists to the area.
Around 4 million people visit the county each non-Covid year. Although their stays may be short, divided over 365 days their presence amounts to at least 12,000 residents, likely more, which would call for a significant release of new full licenses from the state. Monterey city officials estimate the population more than doubles on busy weekends, from 30,000 to 70,000, thanks to tourism – but the number of liquor licenses remains the same.
"[The system] needs to be reevaluated," Montgomery says. She advocates for actual use – the volume of customers using bars, restaurants and other establishments – to drive the number of permits allowed by the state. Zoning can provide the necessary local limitations.
"We had to have the license," Montgomery says. "Now it's an asset. It shouldn't be an asset."