When sheriff's deputies first went to the Salinas home of Mary Lou O'Neill, they had no idea exactly what they were getting into.
On Oct. 23, 2012, a passing driver got a glimpse of what looked like a much younger man shaking an older woman in a car. The passerby wrote down the license plate number and called the sheriff's office. When deputies went to O'Neill's home to investigate, they found horrendous conditions: The then-85-year-old O'Neill was lying in a bed covered in feces, which was smeared all over the house. The toilets had long been backed up.
O'Neill had lost about half of her body weight and was down to 90 pounds. She'd been living mostly on Diet Coke supplemented by helpings of McDonald's, candy and mac and cheese.
Her caretaker – the same man who shook her in the car and fed her soda and candy – was her 59-year-old son, Thomas O'Neill, a Silicon Valley millionaire. He explained to deputies that he was overwhelmed by the demands of his mother's care, as she suffered from dementia.
O'Neill pleaded no contest in November to charges of elder abuse and neglect, and in February was sentenced to three years of felony probation and six months in jail. He was also ordered to stay away from his mother, and he's still under investigation for potential financial crimes, also against his mother.
In a case like this, conditions of neglect can persist for years, often until an elderly person dies, quietly and out of sight. And the victims of crimes like these – whether acute instances of violence, or the more common deterioration of conditions that amount to neglect over time – are unlikely to ever seek help. For one thing, many are suffering from Alzheimer's disease or other degrees of dementia. Plus, perpetrators are most often friends, family or trusted caregivers. Besides a general reluctance to turn in a loved one, there's often fear that reporting a caregiver could mean a loss of independence, and getting sent away to a nursing home.
After sheriff's deputies found the unlivable conditions in O'Neill's house, they notified Adult Protective Services, which helped place her in a residential care facility. Ironically, licensed care facilities are the kind of place that frightens many elderly people and their families.
"I'm aware that most people fear going into these facilities and fear being abused. I'm not saying it doesn't happen, but I think the really bad cases are happening behind closed doors in private," says Deputy District Attorney David Rabow, who oversees elder abuse cases. "You can't just leave someone in filth in a care home. Somebody's going to see it."
But getting people – including law enforcement – to address the private instances of elder abuse is an uphill battle. Cops are reliant upon lucky tips, like a passing driver who called the cops.
"I think [elder abuse] is extremely underreported and extremely difficult to prosecute," he says. "We're really only seeing the tip of the iceberg."
• • •
Chester Herbst was in his 80s when he met 29-year-old Nito Sefa in church. He believed the lies Sefa told about needing cash to help his dying wife. Sefa said she was sick and then hospitalized, which cost a lot; beyond that, there were fabricated funeral expenses. Herbst eventually gave the general contractor about $90,000.
As Sefa was being sentenced on Sept. 3, 2012 to $80,000 in restitution and seven months in prison, Herbst appeared to testify – on Sefa's behalf. Even when the victim met Sefa's healthy wife in court, he couldn't believe he'd been duped.
That's part of what makes building successful elder abuse prosecutions so challenging: Even when being obviously played, victims might not cooperate, for any number of reasons. Maybe they're too proud, or their memory is going, or they're dependent upon the very person who scammed or hurt them.
Before Sefa was charged on 13 counts, including two counts of theft from an older or dependent adult, he was caught in a sting operation that had nothing to do with preying upon elderly victims. Sefa was doing contracting work in Del Rey Oaks and Marina without a California contractors license. Seven older victims eventually came forward.
"The dynamics in that case display everything that goes on in elder abuse," Rabow says. "Cases are discovered because we stumble into them through something else. I don't know [Sefa's] whole business plan, if he worked only for old people, but he would befriend them. They're such perfect victims."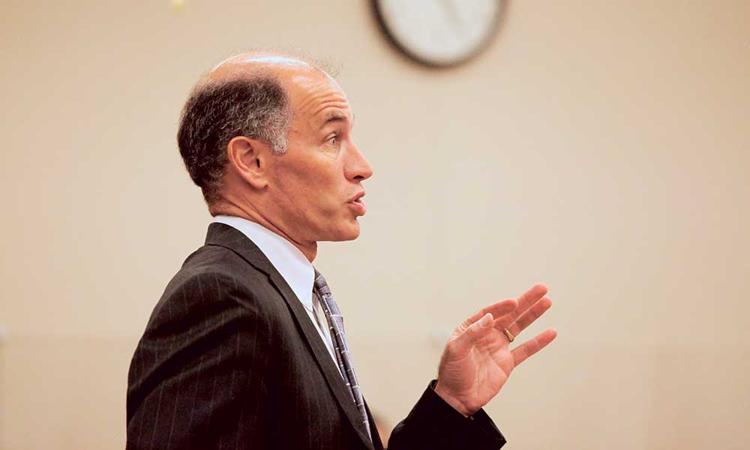 Rabow is the solo member of the DA's elder abuse unit, with a caseload of 25 to 30 active cases at any given time.
"The most common case I am charging is physical [abuse] or neglect," he says. "The most common that I think is occurring is financial."
Just one in 14 instances of abuse or neglect are reported, and only one in 100 financial abuse cases, according to a 2004 report (the most recent available) by the County Welfare Directors Association of California.
Even when incidents do get reported, elder abuse is notoriously hard to prove. And that goes even beyond lack of victim cooperation.
When it comes to getting bank records, it's time consuming and tedious to track where a secretive, scamming suspect banks. Cops have the ability to "go fishing" and subpoeana dozens of banks in search of relevant records, which produces boxes of documents that under-funded police departments have limited resources to review. A new team called FAST – for Financial Abuse Specialization – is reviewing bank records, which has given law enforcement a reason to subpoena more documents.
In cases of physical abuse, it can be hard to identify whether injuries are due to the decline of aging – falls are common; bruising can result from some medications; depression or substance abuse can be hard to distinguish from over-medication – or abusive behavior.
Tips come in from law enforcement, bank tellers and a variety of sources. Teri Scarlett is chief deputy of the Monterey County Public Guardian's Office, which has the power to "conserve" incapacitated people, or take over their financial or decision-making powers.
Scarlett gets referrals for the most extreme cases; many come from Community Hospital of the Monterey Peninsula, where after recovering, seniors simply have nowhere safe to go.
In late 2012, Scarlett conserved an elderly couple, both in their 80s and both suffering from dementia; the wife was wheelchair-bound, and the husband was unable to help her when she fell. He developed a habit of calling the police and fire departments for routine help, multiple times a week.
After a number of calls, Adult Protective Services checked out the scene and notified Scarlett. She found a beautiful home off Josselyn Canyon Road in Monterey, reeking of urine and old trash that needed to be taken out. Paperwork and dishes cluttered the place, and food was left out everywhere.
The husband was placed in a residential care facility (at a cost of $5,200 a month). His wife needed immediate medical attention, so Scarlett found her a temporary nursing home placement. She died there before she could be reunited with her husband.
The Public Guardian's office sold the house in April for over $700,000, its highest sale price ever. "He'll be well taken care of," Scarlett says. "He has enough money now."
The couple was paying a part-time caregiver to stop in at their home. "Criminal charges will be filed against her very soon," Scarlett says. "That's a financial abuse and a neglect case."
In a vast network of agencies assisting elders, there are plenty of avenues to report suspected abuse to law enforcement. But it will take better teamwork and training to make that happen.
• • •
Patricia Conklin was in the Pacific Grove home of her mother, Margarita Conklin, one night when her mother fell, and Conklin called 911 for help. The dispatcher overheard the older woman yelling in the background that she'd been pushed, and passed that along to the police. The medical call quickly transformed into a criminal investigation, and what started out as a misdemeanor charge was ramped up to a felony when doctors learned the alleged push broke Margarita's hip.
Margarita's cognitive abilities deteriorated fast in a nursing home as she recovered from hip surgery, so the Public Guardian stepped in to conserve her. That meant no one, unless expressly approved by Scarlett's team, was allowed to remove the woman from the nursing home. But Conklin, 47, showed up, demanding to take her mother out. Not all of the Public Guardian's paperwork had made it over to the home; when a Monterey police officer was called to handle a disturbance, he saw no reason that the daughter couldn't take her mother home.
Conklin was convicted in August by a jury of three felony counts of causing injury to an elder and sentenced to a year in jail and four years of probation. (With time credits, she served six months in jail.)
The Conklin case got Rabow thinking that law enforcement could benefit from elder abuse training on two fronts. One, law enforcement paying better attention led to a criminal investigation and eventually three felonies. And two, law enforcement dropped the ball when it came to asking the right questions about conservatorship – a complex legal process that means only court-appointed conservators are allowed to make decisions about placements.
"We know [elder abuse] is occurring," Rabow says. "How are going to find it? By opening our eyes and ears."
To do that, he's walking cops through the signs of elder abuse (see sidebar, p. 17). The four-hour training includes a lot of conversation, supplemented by short videos and graphic PowerPoint slides showing abuse indicators like bedsores – areas where the skin has started to die due to persistent pressure that stops blood flow. (Bedsores are suspicious, Rabow says, because caregivers should be moving immobile patients enough to avoid pressure on one spot for too long.)
It's not always easy for law enforcement to get victims to cooperate, even if they're suffering. In that regard, Rabow compares elder abuse to domestic violence, in which there's a familial bond and power structure in place – only often worse, as abused seniors generally can't strike out on their own. On a slide titled, "You thought DV was frustrating," Rabow's presentation covers some of the challenges in getting an elder victim to cooperate – from their dependence to their feelings of responsibility.
Once law enforcement starts to see elder abuse differently, Rabow is hopeful that it will be easier to fight:
"We're at the point where we were [with] domestic violence 30 years ago, when we were saying, 'Wow, we need to look at this as a societal problem, not a personal family problem.'"
• • •
Kay Bower was 82 years old when she moved into the Cottages of Carmel, a residential facility, in June 2012. She declined quickly due to Alzheimer's, and died about a year and a half later in hospice.
In a lawsuit filed on April 10 in Monterey County Superior Court, Bower's daughters, Katie Bergerson and Penney Gaines, claim the death was due to neglect, and are suing Cottages of Carmel for wrongful death. Their mother fell at least five times, and "should have received more specialized and direct care in such areas as eating, hygiene, mobility, transfer and other day-to-day activities," the lawsuit contends. The sisters are seeking $500,000.
Carmel Cottages Sales and Marketing Director Cynthia Duvall declined an interview, citing privacy rules. But in an email she writes, "Our dedicated staff is committed to providing care and support for our residents and maintaining a quality living environment and services for them during their stay with us."
The sisters' attorney, Los Angeles-based Clay Robbins, says he's preparing to file two other wrongful death lawsuits against Carmel Cottages: one on behalf of Jeffrey Sailer, whose mother, Sue Creel, died last year from a bowel obstruction, something he says the staff should've managed better. (He declined to talk about specifics of the third case, which hasn't been prepared yet, but it concerns a client who fell and broke her hip, then passed away.)
Rabow says he's aware of the Bower lawsuit, but due to the confidential nature of investigations, won't say whether he's investigating possible criminal charges. Proving abuse in licensed homes can be tricky, especially in nursing homes, where residents are deemed to be under the care of a physician, whether or not there's actually a physician in the room at any given time. When someone dies in a physician's care, there's no autopsy conducted, even in suspicious deaths.
As regional ombudsman for long-term care at the California Department of Aging, Becky Mann is also aware of the lawsuit. She's responsible for monitoring the 2,200 licensed beds in Monterey County, in 16 skilled nursing facilities – like nursing homes, which offer medical attention – and 68 residential care facilities. She and her staff field complaints about homes, and funnel claims up to the California Department of Health and Human Services and Department of Public Health. She inspects nursing homes weekly and residential homes quarterly.
Most complaints are about altercations between residents. Many concern environmental factors like food, temperature and daily activities. Last year, about 15 percent of complaints to the ombudsman concerned abuse.
Mann wants to see the interdisciplinary law enforcement team get some funding to help support more forensic investigations of suspicious deaths. And she's not convinced, even with quarterly inspections, that residential care facilities are necessarily safe: "People used to just go into nursing facilities, then the whole residential care industry sprung up and grew leaps and bounds. There's a misconception by the public that people get medical care in these facilities – they don't. They [may be staffed by] people who have eight hours of training in dementia care, or how to administer medications. That's where they're not regulated enough."
And that care isn't cheap. Homes run up to $13,000 a month. "People often assume if you pay a lot of money for a place, and it's in a nice town, you won't have any problems," Rabow says, "but they all have their problems."
Horror stories of broken hips and bowel obstructions make many families fearful of sending elders into licensed homes – even if they'd be better off there.
Such homes are inspected regularly, and Rabow's seen conditions far worse in private homes on neighborhood streets.
"In our family structure, it's not common to care for elders," he says. "If you set up this fear of being in a nursing home and you don't have a family place – well, then where are they supposed to be?"
Some seniors may be tempted to retreat into their own homes, which can lead to dangerous conditions of neglect.
"I don't think that's what people are intending," Rabow says. "They may be intending to not be a burden, and they may have a fear of going to residential care facilities. But you still have to have basic food, cleanliness, a place to live."
Creating a support network before they need it, and planning for the inevitable – and uncomfortable – realities of aging, can keep elders and their families in charge of decision-making, and keep caregivers from reacting with fear and neglect if they know what to expect.
That becomes even more vital and advisable as baby boomers age, and a bigger proportion of the population becomes seniors than ever before. The number of Americans 65 and older is expected to more than double from 2000 to 2030, to 71 million.
For those who do find themselves in desperate conditions, like those Rabow, Scarlett and their colleagues encounter, there's hope that by training law enforcement, experts can better identify and fight elder abuse. And that with the FAST team reviewing bank records, they're more likely to detect scammers.
"I don't think we should allow anybody to be left in horrible conditions," Rabow says.
His emphasis on "we" evokes his belief that elder abuse is a societal, not a personal or familiar, problem.
In other words, it takes a village to raise a child – and it takes a village to care for its elders.
Signs of elder abuse, And who to call if you need help.
Law enforcement and social services officials face a number of challenges in identifying and proving elder abuse, but tips from friends and neighbors can help.
Signs of elder abuse to look out for include:
Unexplained or sudden changes in behavior
Infections, bedsores, persistent pain
Being under – or over-medicated
Isolation – seldom leaving the home
Fear of speaking in the presence of the suspect
Foul odors in the home
Frequent change of doctors or hospitals
Repeat injuries
Sudden or extreme weight loss
Sudden withdrawals from bank accounts
Suspicious changes to wills, powers of attorney, or titles
Purchasing unnecessary services or goods, or donations to charities
If you observe any of these, call Adult Protective Services at 800-510-2020.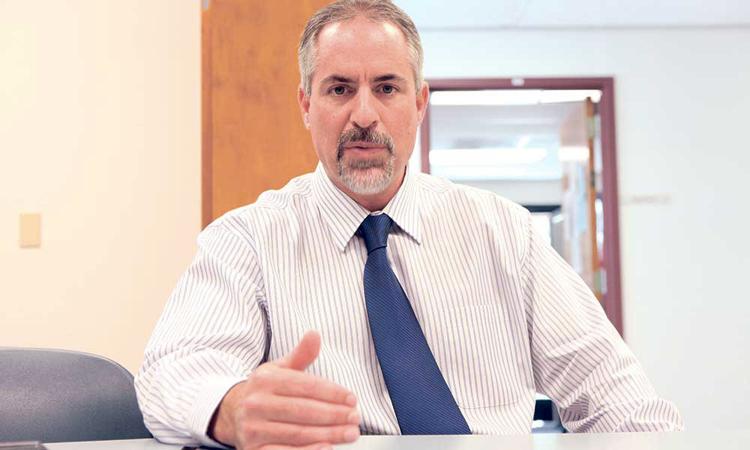 Attorney Steve Mudd, who does estate planning part-time and is a social worker for APS, says not to worry that placing a call will mean an elder is removed from the home. APS doesn't have the authority to do that (though in extreme cases, it may notify the Public Guardian, who may seek those powers if necessary).
"There is this misconception that APS is going to come in and force someone into a facility," Mudd says. "Our guiding principle is to maintain the elder in their own home. Most of the time, people welcome us and are open to our suggestions.
"It can be as simple as getting a money manager – then they can stay in their house another 20 years."
To lodge complaints concerning licensed care facilities, call the office of the ombudsman at this 24-hour hotline: 800-231-4024.
To make a criminal complaint, contact your local police department.
Sources: Adult Protective Services, Monterey County District Attorney Elder Abuse Unit