The 30-second ad begins with melancholy music, and scenes of a Wall Street trading floor. "Remember when greed was good?" a voice intones. "When you had to look the part? When you had to pay for a seat at the table?" The image is a man in a dark suit counting money.
"We set out to change it, the way the system works – to put the power in everyone's hands," the narrator continues, panning to a smartphone in a person's hand. The music speeds up and turns peppy, and a montage of faces of different races and different jobs (a teacher at a desk, a mechanic under a car) begins. "We are all investors."
The feel-good ad ends on a still screen with the logo for Robinhood, an investment platform that in its very name promises to flatten wealth disparities – to steal from the rich and give to the poor. The company's mission is "to democratize finance."
The ad appeared on Dec. 23. Within a month, some of those everyman investors banded together to beat Wall Street at its own game, buying thousands of shares of GameStop, until the stock price rose 1,700 percent, and until Robinhood – the very platform that claimed to empower the little guy, an amateur trader with just a little bit of money to throw at the stock market – halted trading.
The disruptors had succeeded at disrupting Wall Street, before the system blocked them from playing their own game.
There is a different kind of disruption to consider: Taking money out of Wall Street entirely, and investing in small, local businesses instead. According to Hillary Talbot, founder of Community Sail Capital based in Santa Cruz, it doesn't take a lot to make waves, along the lines of what Robin Hood the character might have actually done. "If we all moved just 1 percent of our investment portfolio from Wall Street to Main Street, we could fund our small businesses and startups multiple times over," Talbot says. "If we could just move 1 percent, we could change the world."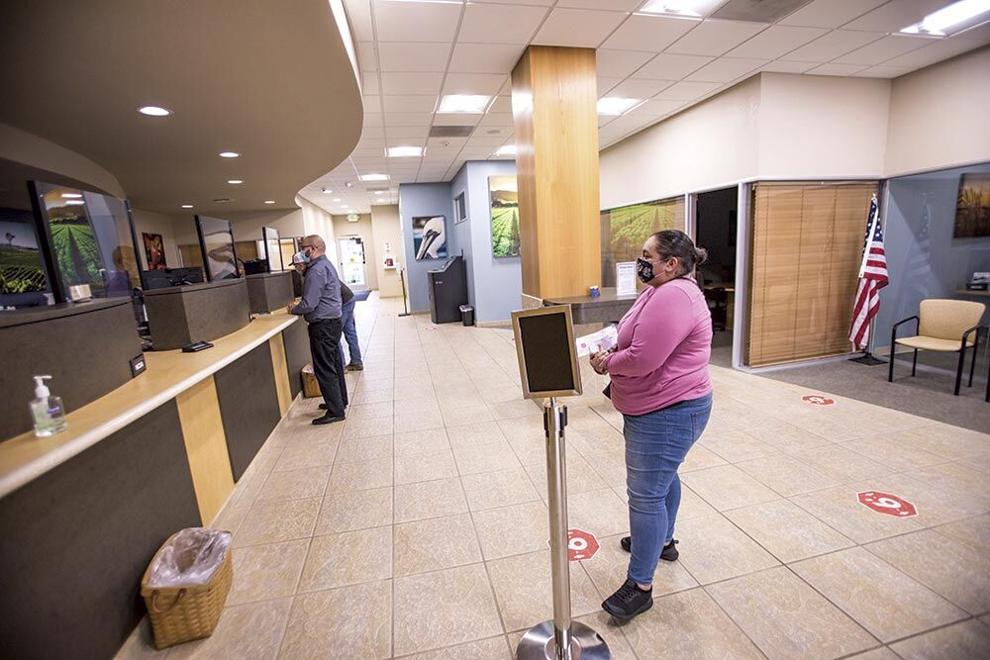 WHEN TALBOT ATTENDED THE COMMUNITY CAPITAL CONFERENCE IN 2017 AT GOLDEN STATE THEATRE, the legal tools for businesses to crowdfund from local investors were relatively new. The Jumpstart Our Business Startups Act, or JOBS Act, was signed into law in 2012 to help the recovery from the 2008 recession. Different pieces of the law came into effect year after year and finally, in 2016, the Securities and Exchange Commission gave the green light to companies to raise money via crowdfunding – either selling stock or debt to investors – for up to $1.07 million per year.
(SEC has issued new rules that will lift that cap to $5 million per year, effective March 15. In announcing the new cap, then-chair of the SEC Jay Clayton said, "For many small and medium-sized businesses, [this] is the only viable channel for raising capital.")
Talbot had a history in small business development and advising, and knew some of the challenges going into the conference. "Small businesses and startups struggle to get financing in their first two years. Banks like to see a two-year track record before they'll loan," she says.
She came away seeing crowdfunding as a potential game changer for businesses. "I left the conference inspired," she says.
Over the next months, she developed her business to help entrepreneurs navigate the complex regulatory system, feeling like she was part of inventing a whole new industry.
The industry is still new, but there are success stories. Joshua Resnick is CEO of Parallel Flight Technologies, based in La Selva Beach. Resnick has a history developing efficient generator technology for fishing boats (he worked on boats in Alaska that were featured in Deadliest Catch), and led the electrical design team for Tesla's semi truck. After a bad wildfire year in 2017, he started asking about the use of drones in firefighting, and learned it was a technology that might help, but a drone capable of transporting a heavy weight for a long enough flight time just didn't exist.
"Something that could bring drinking water, tools and fuel, and also something that could do large-scale controlled burns from the air. We said, why doesn't this technology exist? And we went back to the drawing board," Resnick says.
They flew a prototype in 2019, and are now working on a beta model they can sell. "We are right on the cusp of commercialization," Resnick says. "We have drones we will be putting in customer hands by Q3 this year."
To get here, and to hire its 13 employees, Parallel Flight has relied on a combination of federal grants and crowdfunding, raising $3.5 million and counting. Resnick originally set out to find an angel investor, but he never did. "We had a couple of $50,000 or $100,000 checks, but to land that million-dollar check is very, very difficult," he says. Venture capitalists seemed more interested in software than in hardware, plus VCs often demand a lot of control. Instead, the company turned to crowdfunding, and is now trying to raise $7.5 million – from regular people who invest at least $500. So far this round, they have raised more than $2.5 million in four months.
At $500, it's not as affordable as GameStop or many other stocks, but it is a way to invest directly in a local business. That is less likely to produce big financial gains of the sort that Wall Street trades in, but it comes with other benefits.
"Small business is the backbone of the community," says Brad Barbeau, executive director of Institute for Innovation and Economic Development at CSUMB. "Big businesses provide a lot of jobs, but what we live with on a day-to-day basis are the restaurants and shops and movie theaters, those things. They really create the fabric of the community. For us to invest in that is important to our quality of life."
PART OF THE POWER OF LOCAL INVESTING IS THAT YOU STAND TO BENEFIT WHEN A COMPANY DOES WELL, and you can actively help that company do well. Say you invest in a local brewpub; you have an added incentive to frequent that brewpub, and bring all your friends, helping ensure the business thrives so that your investment pays off. Meanwhile you are supporting your local spot, and helping support local jobs.
"When we think of investing in the stock market, we might buy Apple stock not necessarily because we love Apple. We're buying it because we think Apple's stock is going to continue to go up," Barbeau says. "When you're investing in small businesses, it's not only a private transaction, it's a more personal transaction.
"To be financially responsible, nobody ought to take their entire portfolio and put it into this," Barbeau adds. "But everybody ought to invest in the community in which you live."
Barbeau himself contributed to a crowdfunded loan for the San Giovanni, a 70-foot fishing boat that raised $59,933 for needed repairs, and he now gets his investment back, plus interest. "Something like $8 shows up in my bank account twice a year," he says.
A loan is one of two options for small businesses to crowdfund thanks to the JOBS Act. The other is by selling stock, which can be either with or without dividends.
Unlike the San Giovanni's loan, Parallel Flight's crowdfunding approach is selling stock – meaning that if the company does well, your investment grows.
One key difference between a crowdfunded stock like theirs and buying shares on the stock market through a company like Robinhood, Charles Schwab or Vanguard, is that money is not available to trade on a whim – it's tied up for a longer period of time. And it also comes with a risk, like any stock investment, of losing value. Parallel Flight's investment page comes with the standard warning: "This investment is speculative, illiquid, and involves a high degree of risk, including the possible loss of your entire investment."
"Stock has more risk," Barbeau says. "It's more likely you'll hit the downside. Some companies are going to make money, some are going to lose money. Every once in a while there might be one that turns incredibly successful. They're not going to be the next Google or the next Tesla, and hopefully they're not going to be the next GameStop. But it should be possible, on average, for people to make decent returns on their money, and for the community as a whole to benefit hugely from this."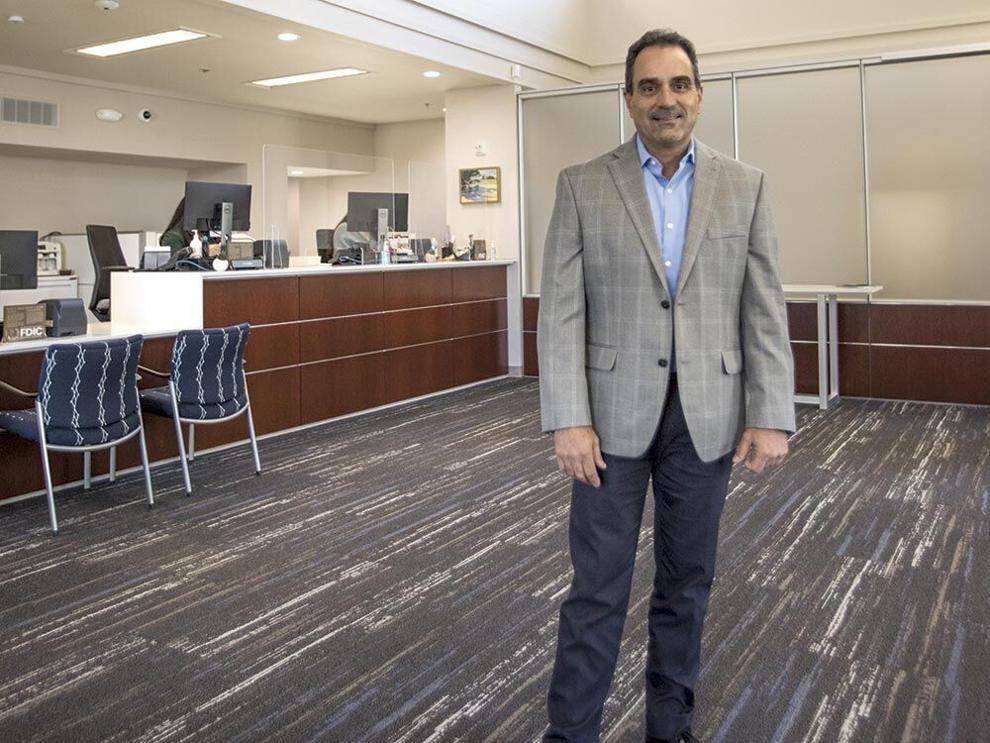 INVESTING IN THE STOCK MARKET (OR IN LOCAL COMPANIES THROUGH LOANS OR STOCKS) is one tool for building intergenerational wealth, something that Jennifer Kuan studies. She is an assistant professor of economics and entrepreneurship at CSU Monterey Bay, and sees tools like Robinhood and crowdfunding as beneficial when it comes to making investing more accessible to more people.
"To the extent that Robinhood has been able to lower barriers to engage in [making investments], I think it's doing a real service," she says.
She cautions that diverting all of your money into local stocks is probably not advisable – financial advisers almost always suggest diversifying – but she says principles can still be applied, even to a few dollars you have available to invest. Want to pull your money out of oil companies or Big Tech, or go local? That's all a form of what's known as social impact investing. It just might not always generate the biggest returns for an investor.
"Social impact investing is sort of an asset class in between philanthropy, where you are just plain giving stuff away, and investing," Kuan says.
For people who don't have money available to invest, there is another way to think about a form of social impact investing lite – where they bank.
Netflix made headlines last summer for transferring $100 million (2 percent of its cash holdings) into Black-owned banks. "That charges up that bank's ability to make loans, and these are banks that are going to be lending money to people who otherwise don't have access to bank financing," Kuan says. "It's a big deal."
Even for small-time bank customers – like a regular person depositing a regular paycheck – putting money in a local bank can make a difference: "If it adds up, that could be a big deal."
ANKER FANOE'S MONTEREY COUNTY ROOTS GO BACK TO THE 1860S, when his ancestors arrived here to farm. Generations later, Fanoe set out to pursue a career in banking. His work led him to Sacramento, where he worked for Bank of America, Wells Fargo, Citibank and Chase. "Like many bankers, when you are climbing the corporate ladder you move to a bigger, corporate bank," Fanoe says.
As he approached 50, he and his wife, also a Monterey County native, were ready to move home. And Fanoe was ready for a shift. "I liked what community banking represented, not trying to squeeze a nickel out of every customer like the big banks do," he says.
Fanoe is now president and CEO of Pacific Valley Bank, a community bank that opened in Salinas in 2004. (It now also has branches in Monterey and King City.) It's his first stint as a community baker, and he sees a different kind of accountability than any other time in his career. "I see my customers shopping at Star Market on Saturday afternoon. They want to know you are treating people fairly and with respect," he says.
Pacific Valley is also a publicly traded bank, meaning that investors – like you or me or the Redditors who drove up the GameStop price – can all become shareholders. (As of press time, PVBK was trading at $8.90 per share.) Most shareholders are also bank customers.
But mostly what community banks like Pacific Valley do is handle deposits from regular customers – local people and businesses – and then make loans, within the same community.
"Buying locally is important because it supports the local economy. Banking locally, bringing us your deposits, enables us to lend your money out," Fanoe says. "That's where we specialize. The money we are holding for our customers, we reinvest in our local community. All of our money goes back into local businesses."
That's how community banks and credit unions operate: You deposit your paycheck, and the bank or credit union makes loans to local businesses and local people for cars or mortgages.
At Pacific Valley, which holds the seventh-highest market share of banked deposits in the area' that means nearly $465 million in assets. In 2019, the bank loaned a total of $266 million, representing an increase of $22 million over the previous year.
That was before the sudden economic catastrophe of the pandemic – which has actually been a boon for community banking institutions.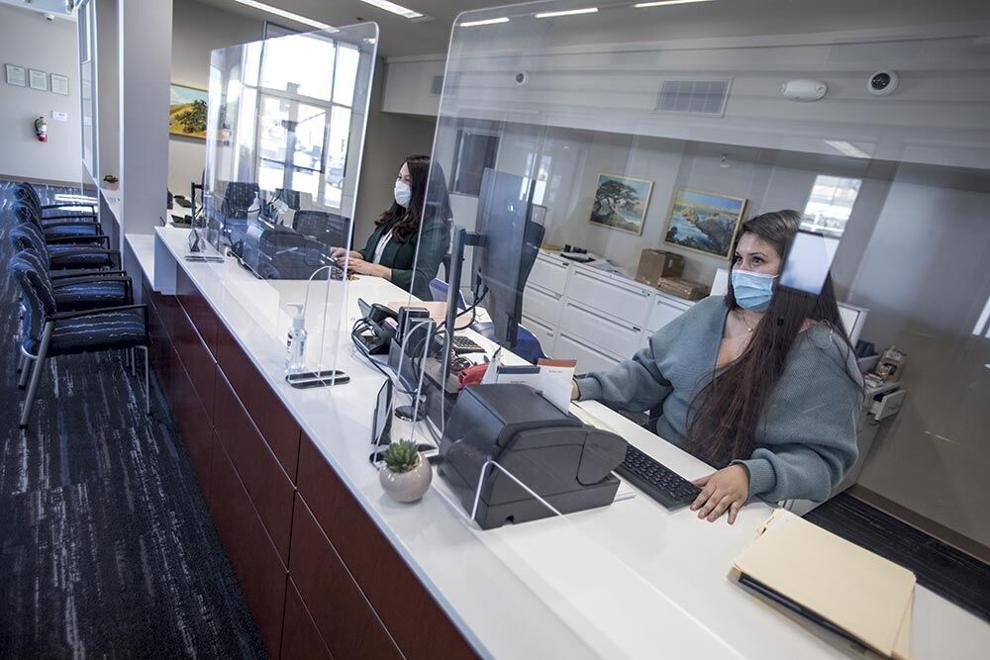 SMALL BANKS CAN DO BIG BUSINESS. In 2020, Pacific Valley's net income grew by 21 percent over 2019, and deposits are up by over $100 million. Roughly 250 small businesses opened new business accounts there in 2020.
That's thanks largely to business driven by Paycheck Protection Program support as small business owners found that they could not get help at big banks like Wells Fargo. "We took a different tack, that we were going to take non-customers as well as customers," Fanoe says. "A lot ended up moving their entire banking relationship to us. Frustration levels were really high on the first round of PPP with the commercial banks."
Similarly, Santa Cruz County Bank, which after 17 years in business opened its first Monterey County branch in January, accepted PPP loan applicants who were non-customers.
"What we noticed is that community banks were setting up shop to lend, and we were getting lots of referrals from lots of larger banks who were turning away applicants," says Senior Vice President Mary Anne Carson. "Situations of crisis bring to light benefits of what a community bank offers. It brings to light that relationship you have with your banker."
These banks are not alone. According to a community banking study released in December by the Federal Deposit Insurance Corporation (FDIC), "relative to the broader banking sector, community banks continued to report positive financial performance and demonstrated this strength during the Covid-19 pandemic…
"Though community banks tend to be relatively small, their commercial real estate, small business and agriculture lending far exceed their relative size within the overall banking industry. While community banks account for just 15 percent of the banking industry's total loans, they hold 30 percent of all [commercial real estate] loans, 36 percent of small business loans, and 70 percent of agricultural loans."
That pandemic comes on the heels of a difficult time for the industry. The FDIC reports that from 2012 to 2019, the number of community banks fell from 6,802 to 4,750, a 30-percent decrease. The number of non-community banks went from 555 to 427, a 23-percent decrease. (Most of the decrease was due to mergers.)
But at least for Santa Cruz Community Bank, it looks like there is room to grow. They will measure success not by the number of customers, but by their share of deposits. Looking at the 93940 zip code alone, with $2.2 billion in banked deposits and 13 banks (now 14), Carson says bank leaders thought there was room for more.
"What we do is look to build market share through deposits, that we then turn around and make loans," she says. "Community banks are continuously reinvesting back into the community."
EARLY IN HER CAREER, CARRIE BIRKHOFER WAS WORKING AS A CPA SPECIALIZING IN CREDIT UNIONS. She says she could tell right away upon walking into a branch what the culture was like, and financial performance always corresponded. Creating a people-oriented culture is something she has tried to bring to Bay Federal Credit Union, where she has been CEO for 26 years, and she has seen the financial growth that tracks culture, going from $100 million in assets to $1.4 billion.
But like most credit unions, the origin story goes back to much smaller roots. In Bay Federal's case, it was originally for Santa Cruz teachers, who got started by putting $5 in a box in the lunchroom. Credit unions are unique in that they are owned by members (there are nearly 80,000 at Bay Federal, which has a branch in Salinas and is headquartered in Capitola), and loan money to members.
In addition, the customer base credit unions serve has to fall within a particular interest group, often geographic. For Bay Federal, it's no longer teachers – today the guidelines are geographic, so all Monterey County residents could become members.
Not all are based on location. Navy Federal Credit Union is open to members of the Navy as its customer base, and has locations internationally (including in Monterey). Golden 1, headquartered in Sacramento and with a branch in Salinas, is open to all Californians. (The statewide credit union has $16 billion in assets.) Corrections Federal Credit Union formed in 1959 in Soledad to serve Department of Corrections employees, and now has 2,476 members and $19 million in assets, according to the National Credit Union Administration, which is roughly the credit union equivalent of the FDIC.
Like banks, credit unions make business loans, but they also specialize in personal loans – things like car and mortgage loans.
Today, Bay Federal's assets are allocated about 60/40 in loans and investments – lower than usual for loans, because fewer people are seeking loans during the pandemic recession – and its investment side is very conservative, with 91 percent in secure government investments.
That frees up the credit union on the personal lending side: "We'd rather take the risk on our community."
To Patrick Redo, CEO of Salinas-based allU.S. Credit Union, a focus on community is what defines local financial institutions.
In 2015, the credit union – which is open to all who are employed in Monterey County – prepaid $1.4 million on a long-term lease to the city of Salinas, making the new El Gabilan Library possible next door.
"We got pretty creative," Redo says. "The point was to invest in the community."