Driving his Mazda 3 through the streets of Salinas, Mark Gurley, a 54-year-old fond of Hawaiian shirts, watches his smartphone chirp as he is flagged by a customer through the Uber app. He picks up his customer then drives them to their destination. This is a pattern he follows, around 18 times a day, every day, for nearly 100 hours a week.
"I love Uber," Gurley says enthusiastically. "It's one of the best jobs I've ever had."
His use of the word "job" is loaded. That word is at the center of a controversy with 240,000 Uber drivers in California and Massachusetts who filed a class-action lawsuit against the company, arguing they should be classified as employees rather than independent contractors, and should be entitled to recover mileage and expenses.
Uber came to a $100 million settlement with drivers last spring. That settlement was then rejected in August at the Ninth Circuit Court of Appeals, and Uber drivers were directed to settle their claims through independent arbitration.
At the heart of the legal question is this: Does having a job mean drivers are employees of Uber, or are they their own bosses providing jobs for themselves using the company's technological infrastructure?
For Gurley, those questions are secondary. Uber gives him an opportunity he hasn't had in years. He's earning an income he's proud of and having fun while he's at it. Like many others his age, he found himself unemployed in his early 50s and in spite of a hefty resume, he's been faced with limited job prospects at or above his former middle-class pay grade.
Over the 30 years of his working life, Gurley rose to middle management in customer and financial services, from car dealerships and dentist's offices to credits unions and a chocolate shop. But in the past decade he has found himself unemployed nearly as often as he's been employed. He thanks a "rock star" wife with a steady job in the healthcare industry for sticking with him "for better, for worse, for richer, for poor," he says with a chuckle.
"It was impossible to find a job that met my needs. I'd been looking for years and no one wants to pay me $40 an hour anymore," he says.
"Uber has saved me," Gurley continues, then notes how happy his wife is now that he can again take her out to dinner. "They're filling a niche. Many people who are unemployed or underemployed can now easily start earning an income."
By driving passengers using Uber's platform, Gurley says he has earned around $5,000 a month since he started in November 2015. He developed a business plan to manage his revenue and expenses, which he says is necessary because as an Uber driver he's an independent contractor and is in business for himself.
"Some people buy a new car and think they'll make money driving Uber 9 to 5, but it doesn't work that way," he says. "You have to be willing to be online 16 hours a day and willing to work late. Eighty percent of income is generated between 5pm and 1am."
Gurley is on the hook for his car payment, gas, insurance, maintenance and cleaning, with no benefits provided. If he didn't receive health insurance through his wife's job and had to pay $700 a month out of pocket, his business model would be upended.
If he were to break his income down by the hour, it would come in at a few dollars above minimum wage – and likely fall below minimum wage if expenses were deducted. But for Gurley, the satisfaction of being able to earn a middle-class income again while doing a job he enjoys is worth the time.
"Uber has created employment where there was none," he says. "Drivers I know express gratitude for that. Some work full-time like me, others drive on the side to earn extra income."
Uber has become the face of what is now known as the gig economy. Instead of full-time employment that covers the needs of a middle-class lifestyle, a flexible workforce – often facilitated by the internet – is emerging where workers piece together a livelihood through freelance and part-time gigs, without the benefits that came with secure full-time employment of the past.
But the changes won't stop there. Uber, a 7-year-old company valued at $68 billion, with hundreds of thousands of drivers, is looking to get rid of drivers altogether.
In September, Uber started testing self-driving cars in Pittsburgh. If the company has its way, its global fleet of cars will be piloted by artificial intelligence within the decade.
• • •
Since the economic boom following World War II, the social safety net in the U.S. has been structured around full-time work with benefits provided by employers. But globalization and technological innovation is turning that model inside-out, giving way to more contract and part-time work. Many experts speculate that the rise in precarious employment might be leading to a new trend – no employment at all.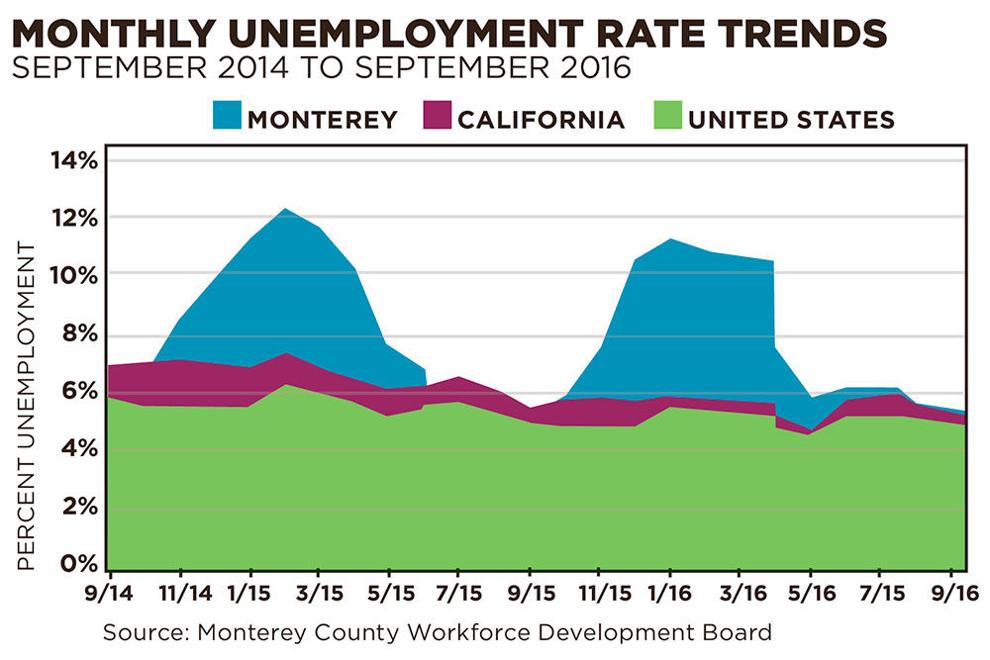 There was a time when the wealthiest companies in the country depended on millions of employees. According to a recent report by the Economist, in 1990 General Motors, Ford and Chrysler had a market capitalization of $36 billion and employed 1.2 million people. Now Apple, Google and Facebook have a market capitalization of more than $1 trillion and employ 137,000 workers.
Locally in Monterey County, the main economic drivers, agriculture and hospitality, are still dependent on labor, although ag companies are looking toward the day when most field work is automated. And the size of the workforce in both industries fluctuates with the seasons.
In summer months, Monterey County's unemployment rate drops, this year from just over 11 percent in January to 5.3 percent in September. This means more than 10,000 residents face unemployment annually, and if their jobs are contract-based, unemployment benefits are often difficult to find. (In California at large, the seasonal swing is almost unnoticeable, dropping from 5.8 percent in January to 5.3 percent in September.)
Meanwhile, the gig economy is growing here too. According to the most recent report from the Monterey County Workforce Development Board, published in September, the employer with the highest amount of job openings listed in Monterey County was Uber.
Many of the other employers listed represent the third – and fourth-biggest industries in the county: health care and higher education, respectively. For many of the health-care jobs – including those at Salinas Valley Memorial Healthcare System and Community Hospital of the Monterey Peninsula – the openings are often for contract positions, rather than full-time, says Marleen Bush, management analyst for the Workforce Development Board.
Many other openings are for contract and temporary work, Bush says, including trucking and other transportation gigs.
Statistically, it's hard to know how many workers in Monterey County who aren't employed full-time would like to be, and how many work in the gig economy.
On the national level, according to the U.S. Bureau of Labor Statistics, 18.3 percent of the workforce was employed part-time in October. While down from a high of 20.1 percent in January 2010 when the economy began to rebound from the Great Recession, around 1.5 million more people work part-time than did before the recession. The percentage of workers with full-time jobs still hasn't caught up to pre-recession averages.
A 2014 study published by the Freelancers Union and Upwork, a website that connects freelancers with gigs, found that 53 million workers – or about 34 percent of the workforce, and growing – are part of the gig economy.
The Freelance Union study took a broader look and included those who self-reported as temporary workers and moonlighters – which is data the BLS doesn't collect. A May 2016 report on the gig economy by the BLS states, "Government data sources have difficulty counting how many gig workers there are."
The BLS plans to start collecting data on people with alternative work agreements beginning in May 2017.
• • •
The Hartnell College campus in Salinas bustles during the week. The library is filled with students studying while others chat with friends on the steps of academic building before class. Many will transfer to four-year colleges, and others will learn a trade or develop the tech skills needed to enter the Salinas Valley's burgeoning ag tech industry.
They all have a dream, or at least an idea of what they need to do to build a life for themselves. Hardly any think of being employed at a steady job for life; it's a matter of being employable for life.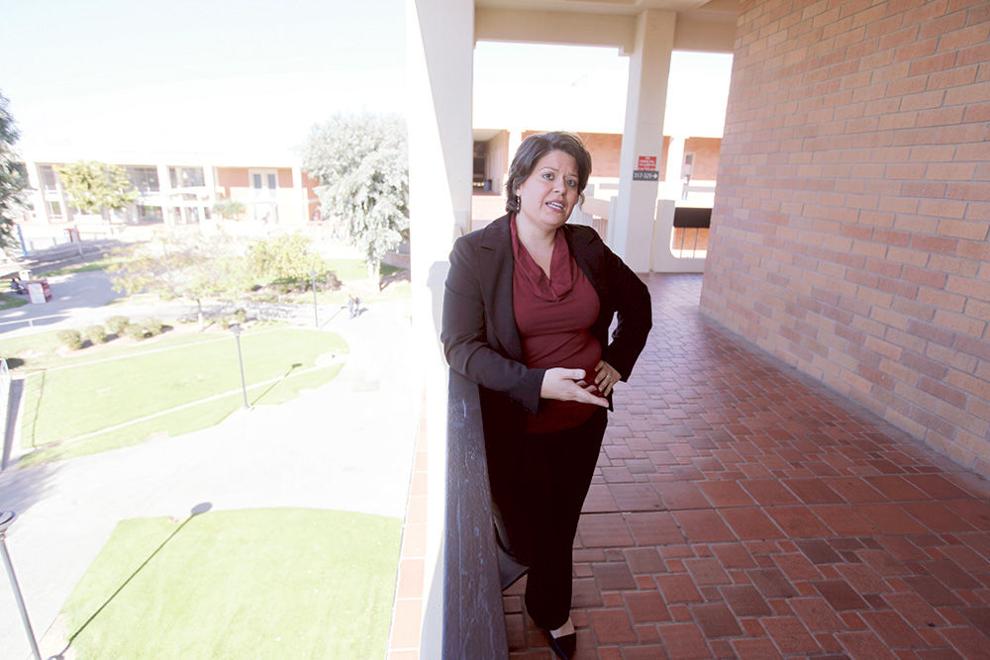 Tina Esparza-Luna, a Hartnell economics instructor, sees the gig economy less as the result of companies looking to cut labor costs and driven more by the desires of young workers.
"People are now demanding more flexibility," Esparza-Luna says. "People are now willing to trade security and benefits for greater freedom."
She sees this especially in millennials, the generation of adults under 35 who are replacing baby boomers as the largest demographic in the U.S. workforce. She says her current students are even less idealistic about work than those who came through her classes five years ago.
"People grew up seeing their parents work ridiculous hours and still struggle. They have come to realize that companies don't have loyalty to employees," Esparza-Luna says. "We have a generation entering the workforce already disillusioned with their prospects."
While inequality increases and the middle class shrinks, Esparza-Luna sees hope in a recent study by the Urban Institute that found the upper-middle class is growing at a much higher rate than people are dropping below the middle class. The key factor in that trend is education, she says.
Bucking the political tide in California – where the minimum wage is set to increase from $10/hour to $15/hour by 2022 – Esparza-Luna sees job availability as more important than wage increases.
The higher the minimum wage, the more likely companies will look to cut costs by hiring less and automating more, she says.
"What I'm worried about here in Salinas is that the bottom rung will lose out with an increase in the minimum wage," she says.
Esparza-Luna tells her student to be aware of economic trends as they enter the workforce, but also warns that businesses are not looking out for their interest, so in turn, they should look out for their own.
"Young people should try out jobs as much as they can and now's a good time because the job market is relatively strong," Esparza-Luna says. "In the process, they should always look for ways to differentiate themselves."
• • •
Hailing from the oil fields of Bakersfield, Brandy Ziriax, 33, has seen the global drop in oil prices leave her husband and most other men in her family without jobs. The mother of three and full-time student at CSU Monterey Bay lives in Salinas, and relies on student loans, contract tutoring work and other gigs to get by.
But Ziriax isn't angry, she's motivated. With associate degrees in art and science from Bakersfield College, she's the first in her family to receive a degree of any kind. At CSUMB, she's set to earn a bachelor's of science and a bachelor's of arts in biology and psychology next semester.
She works 10 hours a week on campus as a mentor to transfer students, who like her, typically come from families where educational attainment stops at high school diplomas. In the evenings five or six nights a week, she works as a tutor for high school kids on the Monterey Peninsula.
Her husband Ryan Bolich, who used to work in Bakersfield's oil industry, found a job as a termite inspector. While he earns a base pay rate, he relies on commission for the bulk of his income. His employer gives him health insurance, but Brandy and her three children – 9, 10 and 16 years old – rely on MediCal, California's subsidized insurance for low-income people.
Two days a week, she volunteers at the Science Learning and Exploration with the Help of Sea Lions (SLEWTHS). This is her passion and the career goal for which she is wagering her financial security. The double major in biology and psychology is to give her the fundamentals for a career training marine mammals.
"I'm scared because having a college degree doesn't really get you anywhere," Ziriax says. While she would like to go on to earn a doctorate – with an ultimate goal of working at SeaWorld or another marine animal theme park – familial and financial constraints may push that vision back by years.
Another option Ziriax is considering is becoming a licensed marriage and family counselor. But in the short-term she's looking at gigs, and has applied for many in recent months, from Segway tour guide in Monterey to jewelry store clerk, among others.
While necessity dictates some of her decisions, Ziriax also craves the kind of flexibility that Esparza-Luna thinks is motivating major shifts in the workforce. Even though Ziriax isn't convinced her college degree will really advance her career any time soon, she loves what she's learning, and is willing to make sacrifices to continue pursuing her education.
"What I really need is a job with flexibility so I can continue to play with sea lions," she says with a laugh that doesn't quite obscure her seriousness.
• • •
Rodrigo Nieto Gómez seems out of place at the well-guarded, chain-of-command-driven Naval Postgraduate School. He could be called the professor of vice, researching business innovation in drug cartels and commerce through untraceable – and often nefarious – parts of the internet.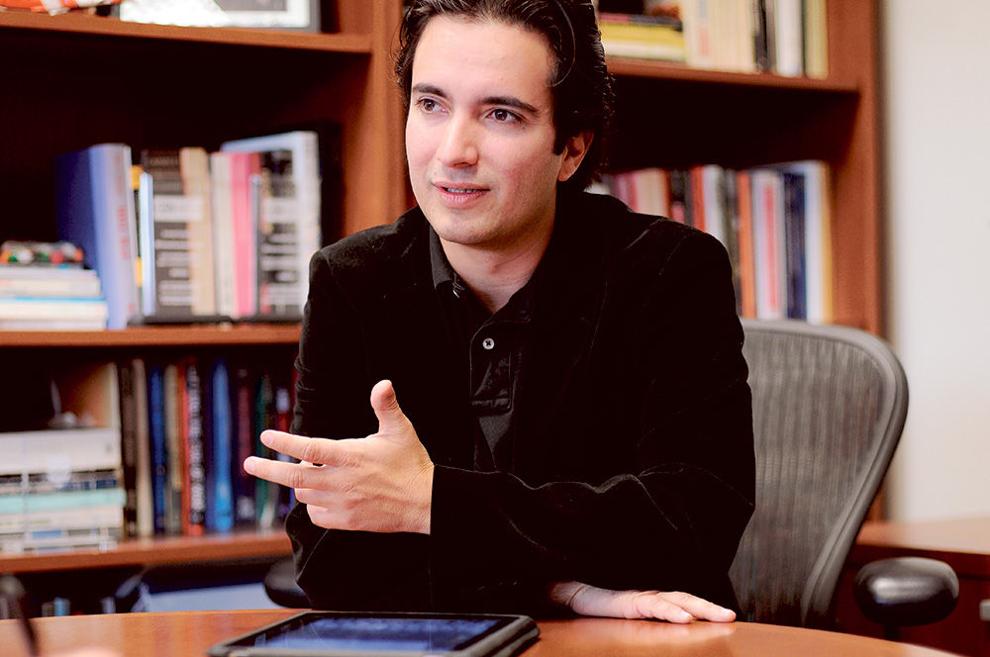 His new focus on the future of labor stems from his original expertise on illicit drug enterprises. Studying underground drug business led him to look at the anonymous dark web where drugs and kiddy porn can be purchased. From there, Nieto Gómez started looking at innovative above-ground businesses, like Uber and Airbnb, which in many ways operate outside of the law.
With the disruptive effects of emerging technology at play, he sees the burgeoning gig economy not as the end, but as a bridge to something radically different: a post-work economy.
"By the time millennials retire, most of their jobs will have been replaced by robots," Nieto Gómez says. "In Belgium, McDonald's has already bought robots to take orders instead of people. What a paralegal does can already be done faster by computer software."
In Nieto Gómez's view, the jobs lost in the rust belt states that flipped from blue to red and voted for Donald Trump aren't the result of globalization so much as technological advances. China itself is facing a sharp slowdown in job creation with many factories moving to automated systems instead of human labor. This past summer, Foxconn Technology Group, a major supplier for Apple, announced it was replacing 60,000 workers at a factory in China with robots.
"No one wants to work in a factory. People don't miss their jobs, what they miss is their security," Nieto Gómez says.
"We're just at the beginning of fundamental change. Technological advances will destroy many more jobs than they create," he continues. "It's naive to think that if a job can be done by a machine or algorithm it won't."
The political ramifications of large swaths of white – and blue-collar work becoming obsolete are tremendous, as shown by the Nov. 8 election of a race-baiting businessman-turned-reality-TV star-turned-president elect.
Nieto Gómez sees a solution to the looming mass unemployment from continuing technological growth by implementing a universal basic income, a living wage given to all citizens. This growing idea is taking hold in Silicon Valley and elsewhere in the world. In June, Switzerland considered a basic income in a national referendum, but 77 percent of voters rejected giving $2,555 a month to all its citizens.
There are currently experiments with universal basic incomes in Canada, Finland and California. Y Combinator, a Silicon Valley start-up incubator, is spending $1.5 million in Oakland to give 50 people from various backgrounds up to $2,000 a month for a year to see how they spend the time when their basic needs are met.
While in the current political climate the idea might seem like a fantasy, with vast technological changes on the horizon it is something that even President Barack Obama has said might be coming. In an interview in the November issue of Wired he said, "[Universal basic income is] a debate that we'll be having over the next 10 or 20 years."
For Nieto Gómez the challenge – and solution – will be taxing the wealth amassed by corporations as they displace humans with robots. It's also a prospect that, while it might seem techno-utopian, could actually benefit society, he says.
"We'll have to reconsider the role of labor in the coming decades, and as well as how we value things," he says. "We may find we have more poets and painters. If we look from ancient Greece, Rome and throughout the ages, great thinkers often didn't have to worry about work, they were able to pursue their ideas because they had the time to do so."
• • •
Many business and political leaders see ag tech as the silver bullet for Monterey County's future, combining the thriving information technology industry of Silicon Valley with the fertile soil of the Salinas Valley. As the Weekly reported after the Forbes Ag Tech Summit in Salinas in July, industry leaders would like to significantly reduce the number of people they employ.
"Robotics are the new type of workers, not the people who have been cutting cabbage," Dan Harburg of Massachusetts-based Soft Robotics told the crowd.
As the president of CSU Monterey Bay, a university with a mission of promoting local economic development, Eduardo Ochoa monitors trends in the labor market graduates will enter.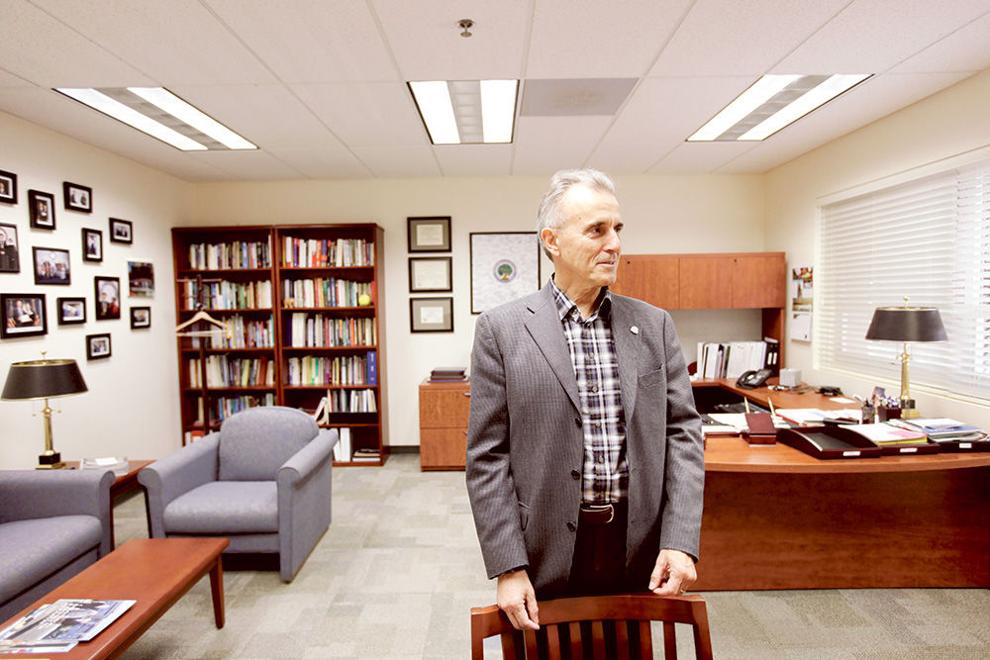 "As the number of jobs in the ag sector are going to go down significantly, we have to succeed in raising the educational level of the sons and daughters of farmworkers," Ochoa says. "But we also have to provide skilled jobs in the region, or else they're going to have to move away to urban areas."
As an economist with a Ph.D in political economics from the New School for Social Research in New York City, Ochoa also has great interest in the larger economic trends shaping society.
"The changes we're seeing are tectonic," he says a few days after the Nov. 8 election. "Donald Trump may be a flawed messenger, but he's really put his finger on something that is fundamentally shifting. We have some fundamental changes that are really starting to ripen now that have been going on for several decades."
How these changes will play out in the regional economy is still up for speculation, but Ochoa does agree with Nieto Gómez that technology will likely reach a point where it will kill more jobs than it creates, and that a universal basic income will be up for serious consideration.
In the short and medium term, sending 1,500-plus CSUMB grads into the workforce every year with a diverse skill set is the best way to deal with the unknown prospects in the coming decades, Ochoa thinks.
"Because of this continued automation drive, the only way to stay ahead of that and make a good living for yourself is to have the kinds of skills that are hardest to automate," Ochoa says. "The interesting thing is that in this kind of economy, the skills and competencies of a tradition liberal arts education are the longest-lasting ones because they are the most flexible."
• • •
Back in Mark Gurley's Mazda 3, passengers enter and exit throughout the day. While drivers of traditional taxis might scowl, Gurley smiles – not at the dollars lost by traditional cabbies, but because he found economic sufficiency.
The self-driving cars set to make him obsolete in the coming decade don't seem to bother him for the time being.
"They've been saying that since the 1960s," he says with a laugh. "Robots were going to have taken our jobs by now and we were all supposed to be driving flying saucers!"
In 11 years he'll have Social Security and Medicare to fall back on – and maybe new gigs yet to be imagined.
"With self-driving cars Uber would not have to pay any drivers whatsoever – that's a great business model," he says, then quips, "I'm so used to other people taking my jobs for a third of a salary and half the experience, even better if it's a robot."
But as a driver, Gurley sees his uniquely human attributes – local knowledge and good conversation – as things that can't be automated.