IF THERE'S ANY SILVER LINING TO PRESIDENT DONALD TRUMP'S ELECTION, IT WILL HOPEFULLY BE INCREASED VOTER TURNOUT IN 2020 – and a powerful rebuke to his policies and decorum that by design are chipping away at American institutions, integrity and protections for the people and places that most need government protections.
And that's where you come in. California's primary has moved up to March 3 this year, on a day known as Super Tuesday, before the presidential primaries are already decided. It gives our state – which used to hold primaries in June – a chance to influence who the Democratic challenger to Trump will be.
---
Election Spinny Wheel
Create a spin toy and have some fun selecting a candidate.
---
The field is impressive. Although it's become decidedly less diverse in recent months, it's still full of smart and thoughtful candidates who would bring game-changing ideas to the office. The debates have been substantive and reflect the profound depth of the challenges facing our nation. Candidates have plans to address the problems of economic inequality, lack of access to health care, education and housing that are diminishing the reality of the American Dream for too many people, and perhaps most importantly at this moment in history, restore dignity to the office of the president. While in our opinion, anyone on the Democratic ballot would be better for the U.S. than Trump, our editorial board recommends three standout candidates, all representing different approaches to sticky problems: Michael Bloomberg, Pete Buttigieg and Elizabeth Warren.
Bloomberg is not just a billionaire, he's also a former mayor of New York who achieved some major feats while in office, from transforming streetscapes making New York bicycle-friendly to forcing chain restaurants to post calorie counts on their menus, before that was mainstream. He's leveraged his wealth – including $300 million already spent on an advertising campaign to defeat Trump – and influence to advocate for stronger gun control in a meaningful way. He sees the climate crisis for what it is: an existential threat.
Buttigieg would be our country's youngest and first openly gay president if elected, and he's also got mayor cred (even though South Bend, Indiana is smaller than Salinas). He's a veteran and a scholar with a get-it-done, moderated set of progressive plans. He is lacking in experience, though he's had more time in elected office than Trump did before he ran, and an academic mindset.
Warren is a senator with legislative experience, and was an adviser to President Barack Obama who helped engineer and lead the Consumer Financial Protection Bureau. She's sometimes overly disdainful of capitalism in her rhetoric, but her experience reveals her to be a smart, thoughtful regulator of financial institutions. She's also willing to blow up what doesn't work in the health insurance industry, something other candidates have been fearful to wade into directly.
Some of the other frontrunners are less inspiring to us. Joe Biden's ideas feel stale, and he isn't offering a charismatic presence that the country needs right now and that we think would be most likely to unseat Trump. Bernie Sanders' track record as far as achievements in his 14 years in the Senate is relatively slim, and he's struggled to keep up even with his less experienced colleagues on foreign policy. He's flip-flopped significantly on gun rights, and it's hard to shake the feeling that he's always yelling, back on the charisma/personality point.
For our presidential endorsements, we've distilled the candidates' policy positions and performance in the debates. Our editorial board interviewed candidates for county supervisor in person, and invited candidates for state office and Congress to respond to questions by email. Our picks for Congress, state and local offices follow below. Whether or not you agree with our choices, we should all be able to agree that the system works best when more of us vote.
---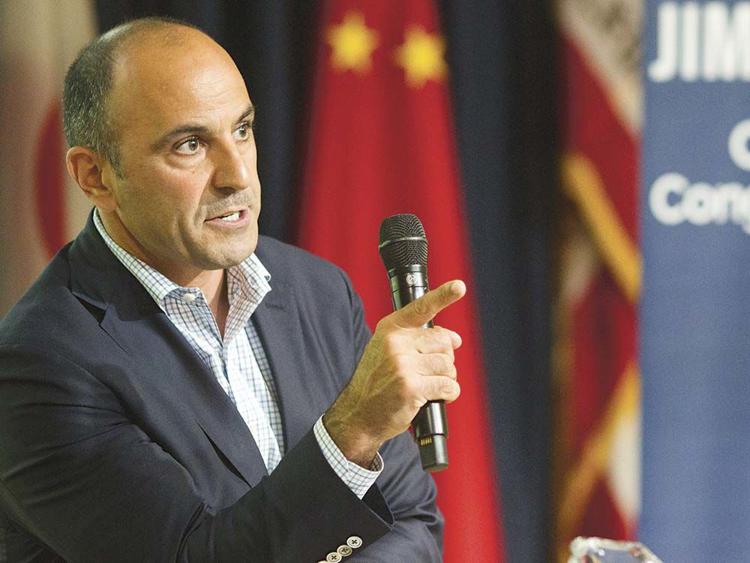 Jimmy Panetta | Congress
As we've stated since Jimmy first ran for Congress (and won) in 2016, he leans toward social liberalism but is more conservative on a number of issues than is representative of our community. That may help win friends and create job security for him, but it's not the job we need him to do.
Panetta's hope for bipartisan legislative action is misplaced in this divisive time. We live in the age of a climate crisis that cannot be ignored and demands immediate action. The courts are under siege, decades-old policies for social good are being wiped out by the stroke of the president's pen and decorum is a thing of the past. We're all painful witnesses to a chaotic and dysfunctional Congress. It's hardly the time to hitch your pony to a moderate, old-school philosophy that isn't going to get the job done.
As during any crisis, leadership requires vision, attention, intention and courage. A moderate platform will deliver incremental successes which have little impact on the major issues of our time. We need (and want) Panetta to risk it all, for himself, for his kids, for all of us. And he's got the goods to do that.
The good news is that he's mostly solid on some key local issues: immigration reform; fighting climate change; advocating for veterans and agricultural rights; sensible cannabis laws. But as his Democratic opponent, political newcomer Adam Bolaños Scow, points out, Panetta was too quick to approve Trump's $684 billion military budget, a 10-percent increase over the previous year, and money spent on an old way of thinking. The military industrial complex is not the future.
Panetta hemmed and hawed over the decision to ban fracking locally (Measure Z passed without his support – while Scow's on-the-ground effort as a professional environmental advocate helped make it happen). Perhaps the tail on the donkey, Panetta accepts PAC money from the likes of Honeywell (a military contractor), the insurance industry, PG&E, and other heavyweight corporate interests. He's raised nearly $1 million so far.
Republican contender Jeff Gorman unconscionably supports Donald Trump and toes a party line on over-regulation and love of country. (We have no doubt all three candidates love their country.)
We like Jimmy. He's reasonable, good-tempered and deeply committed to hearing constituent concerns and solving problems on things like passports, veterans benefits and Social Security (his staff completed 850 personal cases last year alone). But congressional Democrats need to take a lesson from Sen. Mitch McConnell, R-Kentucky, and exercise power more ruthlessly. If he wins, Panetta will enter his third term and it's time to unleash that feisty Panetta spirit rather than trying to win a bipartisan popularity contest.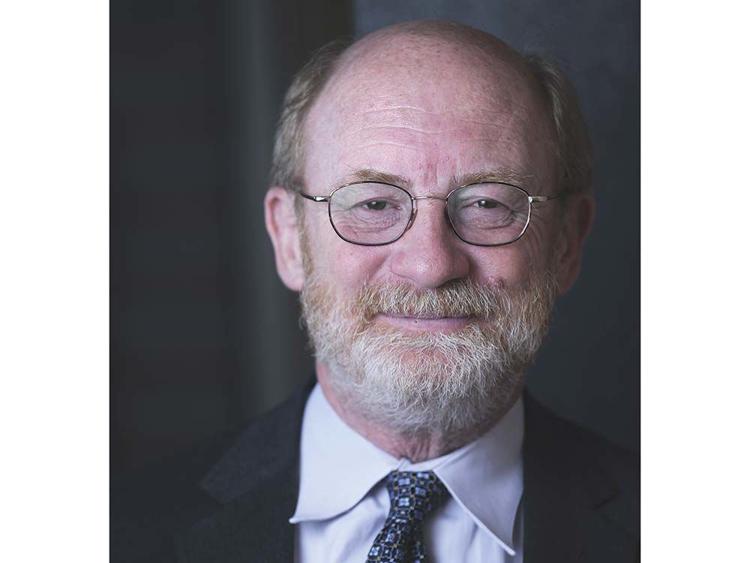 John Laird | State Senate, District 17
John Laird has done more than the other three State Senate candidates combined to earn this position. His political career began in 1981, when he was elected to Santa Cruz City Council, where he served for nine years, including two terms as mayor. As a three-term member of the State Assembly before he termed out, Laird authored 82 bills that were signed into law. He's been a county budget analyst, run a nonprofit and most recently served in former Gov. Jerry Brown's cabinet as California Secretary of Natural Resources.
But it's not Laird's resume alone that makes him a clear choice. It's his hit-the-ground-running style of campaigning that's already brought him up and down the vast district (which includes a swatch of Monterey County, all of Santa Cruz and San Luis Obispo counties, and part of Santa Clara County) to meet voters, helping him select his priority agenda items: solve the climate crisis, provide universal health care, build affordable housing and increase access to higher education.
Maria Cardenas, executive director of nonprofit Santa Cruz Community Ventures, has some bold ideas that mimic Laird's, but no elected experience. We hope she remains involved as an advocate, and considers running for a local elected office. John Nevill, a South County rancher, remains vague about his agenda. Vicki Nohrden is the lone Republican in this race, and is likely to earn a spot on the November ballot in a runoff given that she's facing three Democrats in a top-two primary, which means she will have more opportunity to try to persuade voters that "Sacramento has failed us."
This seat is being vacated by State Sen. Bill Monning who terms out this year, and who has been an effective leader for the region and a champion of progressive yet practical politics. We think it's a legacy Laird will honor and advance.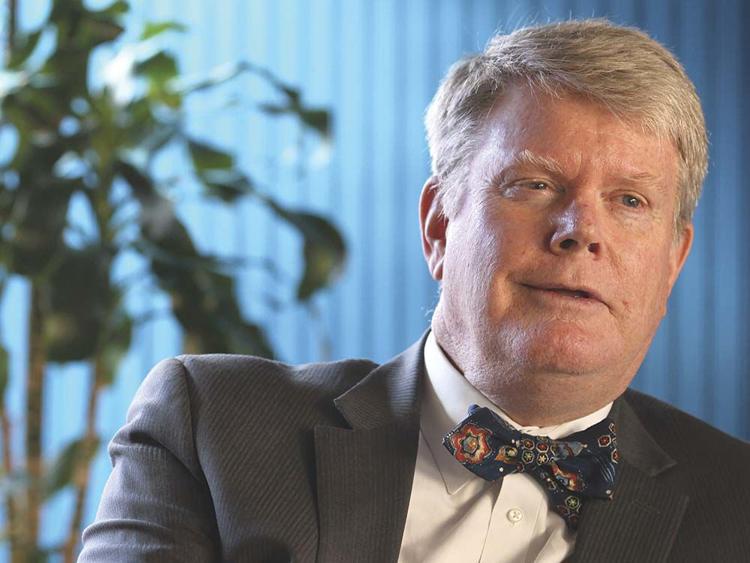 Mark Stone | State Assembly, District 29
Mark Stone has taken a particular interest in doing some of the unglamorous work of legislative office – things like foster care reforms to help youth have continuity as they age through a life full of transitions, adjusting the formula for California's earned income tax credit to benefit the working poor, changing the poverty threshold for inmates to access basic assistance – wonky stuff that helps people who truly need it. He's stood up to the finance industry to improve transparency in student loans. He's also a champion of the environment, with leadership roles that include serving as co-chair of the Legislative Environmental Caucus and as a member of California's Ocean Protection Council.
Stone sees the climate crisis, economic equity, and housing/homelessness as the leading challenges for his district and the state, and we're hopeful that he can increasingly take leadership on the housing front. For now, Stone is working to require projects get built once they are entitled – a great starting point. He's proven that he doesn't pander to interest groups, and we hope he continues to stand up in the housing arena.
Stone, now seeking a fifth term, has a new challenger, physician Shomir Banerjee, who did not respond to questions from the Weekly – not a good start.
We look forward to Stone doing more of the heavy lifting his district needs.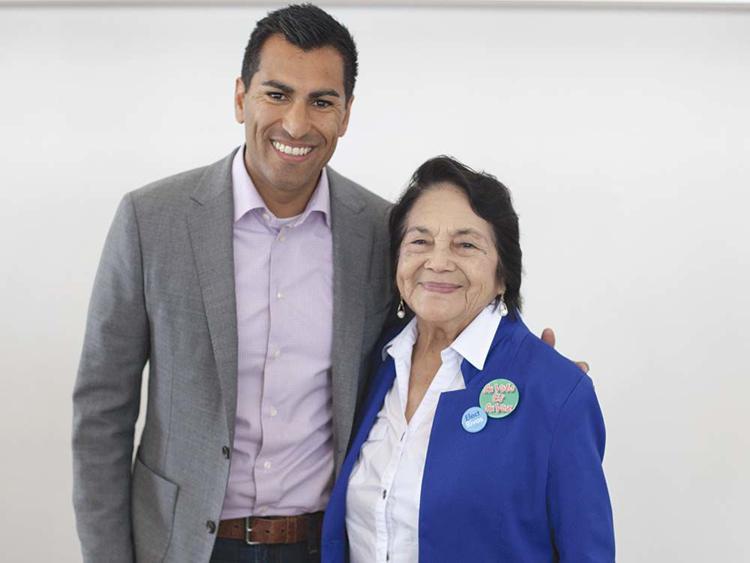 Robert Rivas | State Assembly, District 30
With just one two-year term in the Assembly under his belt, Robert Rivas has not only learned the lay of the land (and the power) in Sacramento, he's also gotten some substantive things done on some of the toughest issues, chiefly housing. His AB 1783, the Farmworker Housing Modernization Act, streamlines the approval process for agricultural employers to build needed farmworker housing projects, while updating requirements for living standards in said housing. He co-authored AB 1255, a common-sense law that updates and streamlines the way governments keep track of surplus property that might be used for housing developments with a searchable online inventory. He's also been willing to put his name on some controversial bills (see Senate Bill 50, of which Rivas was a co-author of the Assembly counterpart) that would've forced local governments to increase density requirements in certain urban neighborhoods.
Besides already building up legislative cred, Rivas is personable and passionate and seems invested in his largely rural district. His opponent, a walnut grower named Gregory Swett, did not respond to our questions.
Yes | California Proposition 13
This is Gov. Gavin Newsom's and the state Legislature's direct request of voters to approve $15 billion in bonds to support needed repairs and modernization at California schools, from kindergarten through college. The money would be divided up between repairing existing schools, building new ones and providing essential services like testing elementary school water systems for lead. It will also be divided up between small districts, big districts and by grade level. Note that the randomized numbering has nothing to do with Prop. 13, passed in 1978, related to property taxes.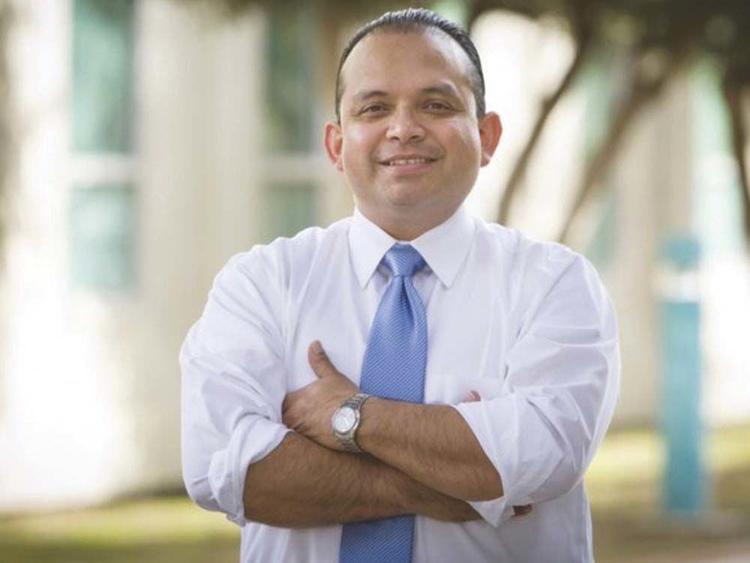 Luis Alejo | Monterey County Supervisor, District 1
During Luis Alejo's first term as supervisor for much of urban Salinas, he took the lead in finding funds for the Salinas Regional Soccer Complex; securing $27 million in state funding toward the Interlake Tunnel Project; and successfully pushed to add cannabis to the annual crop report and to reduce taxes on its cultivation.
But the former state assemblymember says his most significant accomplishment over the past three years has been building relationships. "If you want to be effective, you have to build good working relationships," Alejo says.
This is evident in his efforts – sometimes alongside Salinas officials, sometimes as a helpful antagonist – to address homelessness in a district that includes much of the city. "Comparing 2016 to where we are today – it's incremental but significant progress," Alejo says of homelessness. "But we have a lot more to do."
Both on the state and county level, Alejo has been a leader in protecting immigrants and migrant labor. He was angered – we think unjustifiably so – by the state Judicial Council's criteria that pushed Greenfield lower down on a list of cities destined for new courthouses. He searched for evidence that it was personally motivated by local judges, rather than the state's formula, and at one point channeled his anger to support doxing judges.
But it's that kind of example of fierce loyalty that helps Alejo get things done. He is not afraid to dive into complex problems. And he has a clear passion for his constituents. Despite running unopposed, Alejo has been campaigning door-to-door throughout the district.
"You work hard on policy, but I'm at the service of the voters," he says. "If I take it for granted, that's not very smart."
If there is a note of caution, it is in the way Alejo sometimes chooses to get things done. He was instrumental in bringing former hotel manager John Narigi into the Laguna Seca conversation, as well as the apparent backroom deal that put Narigi's company – arranged shortly before the county's quick turnaround request for proposals went out. Narigi has a track record of success and may be the right person for the job, but Alejo's explanation for not following the usual RFP timeline was less than satisfactory. "Everything is political," Alejo points out. "I feel good about it."
Still, it's Alejo's work ethic and his desire to improve the county that stands out and earns our endorsement. We'd love to see him take the lead on adopting a smart-growth mindset in his next term, rather than rubber-stamping development.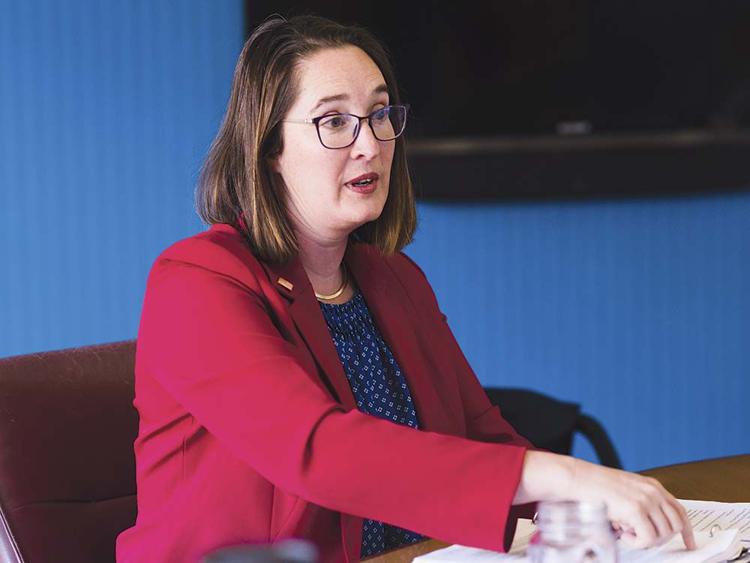 Wendy Root Askew | Monterey County Supervisor, District 4
This is a four-way race to replace retiring Supervisor Jane Parker, and two candidates have already raised more than half-a-million dollars. That means there are a lot of signs, commercials and glossy mailers – and with those, a lot of bluster.
That's something Steve McShane has in spades. He's enthusiastic and energetic. It makes him charming, but it's no substitute for substantive policy ideas and plans. The three-term Salinas City Councilmember and agriculture/landscaping professional has hitched his campaign wagon to everything he's ever touched that's successful, lately taking credit for things like Monterey Bay Community Power (not his idea, even if he's a supporter). He gets campaign money from Chevron while touting his environmental credentials (tree-planting is nice, but it's not policy). And the former Republican-turned-Democrat seems willing to pander to the left-leaning district even while continuing to earn support from the Republican establishment. His ideas about a water supply solution for the Monterey Peninsula sound like a carbon-copy of his opponent, Wendy Root Askew's, but without the details.
Askew is in her first term as an elected official, serving on the board of Monterey Peninsula Unified School District, and works as an aide to Parker, meaning she's already dealing hands-on with the business of county government daily, giving her a running start. She's big on constituent services and case management, which is a big behind-the-scenes part of the job.
"There are so many problems in a bureaucracy the size of the county," she says. "There are no departments that are working perfectly and beautifully."
Askew is the right person to try to fix those problems.
The "fire in her belly" comes from the work she's done on the Health and Human Services Committee, like expanding county health clinic services – unglamorous, but essential work. She's also thinking big on issues like housing (she's a co-founder of the Monterey Peninsula Housing Coalition) and gun violence (she co-founded the local branch of Moms Demand Action).
Alex Miller has passion and some creative ideas for Seaside. He's far from ready for a role like this, but might consider seeking a city council seat to advance some of his creative (and hyper-local) proposals, like building a cultural center on the former Fort Ord.
Wini Chambliss is a former 10-year MPUSD board member who is retired from a career in government, where she served as clerk of the Monterey County Water Resources Agency. She's got some meaningful ideas about her role in this election – largely to disrupt power brokers anointing leaders and funding their campaigns – and some good ideas, such as more efficiency and equity in the county's hiring process and looking to public-private partnerships – but the details aren't nearly as hashed out as her opponents'.
Askew would bring gender balance to the board. She lives in Marina, meaning she'd also bring needed geographic balance to the board; otherwise four of five seats would be held by Salinas Valley residents. She's the clear choice.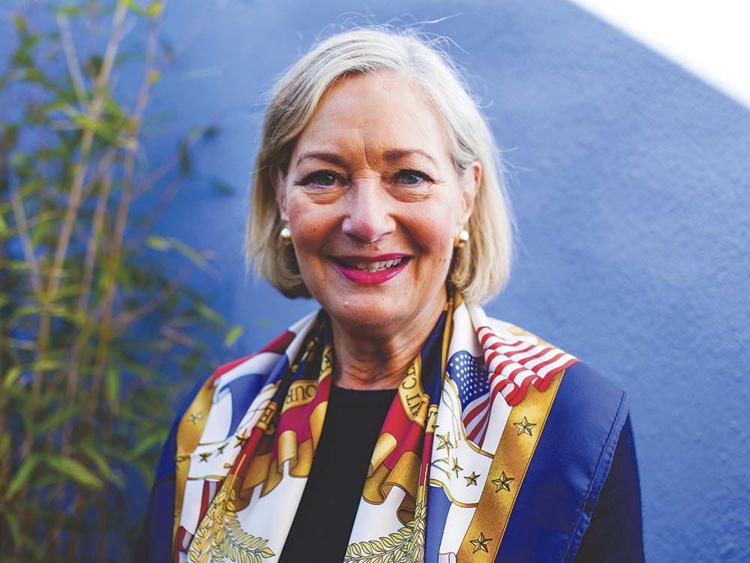 Mary Adams | Monterey County Supervisor, District 5
Even when we disagree with one of her decisions, we find ourselves in support of Mary Adams' thought process. An example of this came when SEIU Local 521, the union representing some 3,100 Monterey County employees, threatened a strike when contract negotiations stalled, and Adams joined a unanimous vote in favor of the union's proposed contract – despite the fact that taxpayers would continue to pay 100 percent of employee health insurance (expected to consume $68.8 million by 2021-22 – something we don't think we can afford). Her vote was to avert a strike. But her goal is to fix CalPERS. What concerns Adams is that the same benefits accrue at the top, and she wants to approach compensation system-wide.
We appreciate Adams' desire to fix things right. She is in favor of a desalination plant, but not the current (and increasingly shaky) plan with its $5,000 to $6,000 per acre-foot price tag. "It doesn't have to cost that much," she says. She anticipates new technology will soon bring down the cost of desal to a more reasonable level, at which point a similar project could move forward.
During Adams' first term she supported the creation of Monterey Bay Community Power and its expansion. She pushed for no-parking signs on Highway 1 near Point Lobos, where traffic jams and pedestrians crossings became a major safety issue in her largely coastal district – one small way of advocating for sustainable tourism. One area in which Adams has been on the wrong side of the vote is homelessness, such as voting against extending operation of a county shelter. We hope she steps up in this realm.
We endorse Adams, who is running unopposed, because of her solid first term and her plans for the next, which include advocating for public-private partnerships to bring affordable housing, underground power lines and a sustainable water supply.