The election-season ritual at the Weekly goes something like this: We invite dozens of candidates to our office in Seaside to tell our editorial board why they're running and what they hope to achieve. The discussions often gets feisty, sometimes between candidates, sometimes between members of our editorial board and the candidates. (In some races, due to scheduling, we instead asked candidates to email us answers to our questions.) After they leave, we deliberate, and consider the sum of our knowledge about the candidates – the performance of incumbents, previous reporting we've done and what their supporters and opponents say.
Part of the ritual includes a welcome speech, before the feisty part begins, by Publisher Erik Cushman. He tells everyone we respect what they're doing – seeking a thankless, and, in many cases (for City Council seats), volunteer position. That we think people in local politics are in it for the right reasons – they think their ideas will make their community better. We might disagree with those ideas, and if they're elected we'll be sure to hold them accountable in our news pages, but we admire their willingness to make our democracy go.
This year's endorsement process was especially heartening. Most races, from the local level to the U.S. Senate (the presidency is a clear exception) have multiple qualified candidates who sincerely want to contribute to the greater good.
Here are our recommendations on who to vote for; we did not endorse for uncontested seats. Vote-by-mail ballots became available Oct. 10, and Oct. 24 is the last day to register to vote for this election. (To see all of our endorsements, check out the clip-n-vote on p. 31.)
Federal
Hillary Clinton for U.S. President
This election is not about the lesser of two evils. While Hillary Clinton's Republican opponent, Donald Trump, is an absolutely untenable candidate – from his absurd policy proposals like building a border wall and his unscientific take on climate change to his demeaning comments about women, outspoken racism and refusal to release his tax returns – we are enthusiastic about Clinton. She has clearly made missteps, but when you've spent decades in public service, as Clinton has, there's a long track record showing the good with the bad. As journalists who rely on access to government documents and emails, we find her use of a private server as Secretary of State unsettling. She made the call to intervene in the war in Libya, a calculation that went poorly. She supported the Iraq War. She has supported fracking, though she feels it is not properly regulated.
But Clinton is progressive. She's practical and she is among the most qualified candidates to seek this office.
She plans to end family detention and close private detention centers for undocumented immigrants, which have grown during Barack Obama's presidency. She has a goal of installing more than half a billion solar panels by the end of her first term. She's a strong supporter of voting rights, reproductive rights, LGBT rights, children's rights. She wants to make community college tuition-free.
We are grateful Bernie Sanders pushed Clinton leftward in the primary, and hope his supporters will follow his lead voting for Clinton. Neither third-party candidate deserves your vote this election; they're both unqualified, and besides, the consequences of Trump winning are unthinkable. This country – and the world – deserve better.
The Good: Her résumé shows a lifelong commitment to public service.
The Bad: She sometimes seems arrogant and aloof, as evidenced by the email debacle.
The Ugly: Her leaked paid speeches to Wall Street firms show too much coziness with big banks.
Eyebrow-raising Funders: Her largest presidential campaign donor, Paloma Partners, a Connecticut hedge fund investment firm, gave $13.1 million; Unilever gave $9 million; over the course of her political career, J.P. Morgan, Citigroup, Goldman Sachs and Morgan Stanley have all given over $900,000.
Kamala Harris for U.S. Senate
Here's evidence of the declining relevance of the GOP: For the first time, two Democrats face off for a California Senate seat to succeed the retiring Sen. Barbara Boxer, the top two vote-getters in a 34-candidate primary. State Attorney General Kamala Harris was our top choice then, and still is now, even though her qualified opponent, Orange County Rep. Loretta Sanchez, voted against the Iraq War and the Patriot Act – both good stances – but has not risen as a clear federal leader. Harris has proven herself to be a tough prosecutor in the best way possible, standing up to big banks on behalf of people whose homes were foreclosed, getting billions in relief for borrowers who were misled. She's led the charge on getting real prison time for mortgage fraudsters. But she's also a progressive thinker when it comes to criminal justice: She recently expanded training on implicit bias for California Highway Patrol, aimed at reducing racially charged confrontations – exactly the kind of reform Black Lives Matter has advocated for. She has targeted intervention programs for truant kids as the best way to stem crime by helping troubled youth get back on track early in life.
Harris, a compelling public speaker and the daughter of Indian and Jamaican immigrants, has been hailed as the next Obama. We wouldn't be surprised if this is just the beginning of her time on a national stage.
The Good: She's actually put "banksters" in prison.
The Bad: Harris refused to take a position on Prop. 47 which changed sentences for drug offenders and low-level thefts. We wish she would be less cautious on controversial issues.
The Ugly: We hope she focuses on the Senate, instead of calculating about her next career move.
Eyebrow-raising Funders: There's some star power here: Craigslist founder Craig Newmark, and actors Ben Affleck and Jennifer Garner each gave $2,700. David Plouffe, former Obama campaign manager and now an Uber adviser, also gave $2,700.
Jimmy Panetta for Congressional District 20
With the retirement of Sam Farr, the Central Coast will send a new representative to Congress for the first time in 23 years (the district includes all of Monterey and San Benito counties, and part of Santa Cruz and Santa Clara counties, and over 700,000 residents). This district has been represented by only Farr and Leon Panetta since 1976.
Jimmy Panetta – a Monterey County deputy district attorney and son of Leon and Sylvia – faces Casey Lucius, a Pacific Grove City Councilwoman, and former Naval Postgraduate School instructor.
Both are former U.S. Naval intelligence officers, both lean toward social liberalism and both seem to be more hawkish than Sam Farr when it comes to foreign policy. We already miss Sam's more progressive positions.
Lucius is smart and affable, but her claims of being an independent Republican who will fix the partisanship in Congress ring hollow. She says she won't support her party's nominee, Donald Trump, and will vote for Libertarian Gary Johnson. But if you're a so-called foreign policy expert, Hillary Clinton is clearly the best choice for a more stable, peaceful world.
Panetta is not the seasoned politician you'd expect to see step up for this seat. His only elected position to date has been as a member of the Monterey County Central Democratic Committee. We believe he'll grow into the job and could become an effective voice for a variety of more progressive positions, including broad-based immigration reform.
The Good: Even as a career prosecutor, he's open to reforming drug policy and decriminalizing marijuana.
The Bad: He's never held elected office, and we'd love to have seen him in local action before sending him to Washington.
The Ugly: He's on the fence about the anti-fracking Measure Z, which suggests he's hedging his bets too much. He should take a stand before the election, and tell Big Oil he's voting Yes on Z.
Eyebrow-raising Funders: Corporate Washington lobbyist Steve Elmendorf (whose clients include Verizon, Citigroup and the NFL) gave $1,000. Another D.C. lobbyist, ag specialist Bob Schramm, gave $500. Parks Schackelford, CEO of sugar company Florida Crystals, gave $500. POM Wonderful founder and agribiz billionaire Stewart Resnick of L.A. – who's been called the "Koch brothers of California water" – gave $500.
State
Bill Monning for Senate District 17
We want to clone this guy. If one could shed some cynicism and embrace the notion people who advance in their careers because of intelligence, leadership and integrity ought to be admired (not scorned), then we might better embrace the concept of the career politician. Bill Monning is the majority leader of the California State Senate – the upper chamber of the largest economy of the 50 states in our union. That is an important position that he has earned by virtue of keen insight into the issues that matter to his district, and to his skill as a legislator. Under his watch, historic laws governing end-of-life options, overtime pay for farmworkers and strong greenhouse gas emissions standards have gone into effect. He's worked successfully on a range of issues: He helped secure $10 million in state funding for the interlake tunnel in South County, authored legislation to require an economic impact study on the effects of shutting down the Diablo Canyon nuclear plant and delivered a law to require fire suppression or alarm systems in pet-boarding facilities.
The Good: His list of accomplishments in his last term is broad and deep, including strong gun control, environmental protection, labor rights, etc.
The Bad: His persistent (losing) battle against Big Soda makes us feel guilty for consuming any sugar.
The Ugly: He voted against a bill that would repeal daylight savings time. In a few weeks, mornings will be painful.
Eyebrow-raising Funders: Monning collected from numerous PACs, mostly in the healthcare and health insurance industries, but here are a few that caught our eye: California Mortgage Association PAC ($1,000), 49ers football team ($2,000), BNSF Railway Company in Fort Worth, Texas ($1,200) and California Correctional Peace Officers Association PAC ($2,400).
Mark Stone for Assembly District 29
In his two terms in the state Assembly, Mark Stone has proven to be an effective and principled representative of the Monterey Bay region. We recommend voters send him back to Sacramento. He is a champion of the environment and coastal protection, an early supporter of Measure Z to ban fracking and has written laws to benefit organic farmers. He is also the Assembly's foremost advocate on behalf of foster children and vulnerable populations. He introduced successful bills protecting the rights of student borrowers and foster youth, helping make their tough situations easier, like transferring high school credits when they move. Previously a Santa Cruz county supervisor, Stone has worked diligently to get to know the people and issues of Monterey County and deserves another term.
The Good: He sees people and the planet as interconnected, and seeks to enact legislation that protects both.
The Bad: He's thin-skinned; we expect he'll be hurt that we even have a column for "the bad."
The Ugly: We wish he'd leverage his power as a former coastal commissioner to advance action against the Cemex plant in Marina. He's stayed out of the fray.
Eyebrow-raising Funders: AT&T gave $2,300 and AOL gave $2,000. The grocery store chain Mi Pueblo gave $4,200 and Anheuser Busch gave $2,000.
Anna Caballero for Assembly District 30
We were intrigued with both of these candidates before the primary, and they've both evolved over the course of the campaign into impressive candidates. District 30 – a vast district including Gilroy, San Benito County, the Salinas Valley and all of South Monterey County as well as the Big Sur coast – is lucky to have to contenders with a clear understanding of how government works.
Caballero, a former Salinas mayor and two-term assemblywoman for this district who served a stint in Gov. Jerry Brown's cabinet, has some specific policy ideas that would serve this district well: a pilot program for home daycare workers to get trained at community colleges and streamlining the environmental planning work to get vacant buildings repurposed and back in use. We also like her support for Measure Z, a countywide ban on fracking and wastewater injection, and view it as a courageous position for a politician when most others are lining up with their hands out to the oil industry. Cervantez Alejo says she can't take a position on Measure Z because she needs to remain unbiased when related issues come before her as a member of the Central Coast Regional Water Quality Control Board – an important seat she'd have to relinquish if she wins. We encourage her to serve out her term there, then run for this Assembly seat again in 2018.
We're troubled by the massive amount of money from a pro-charter school PAC funding Caballero's campaign and her consulting work for the Civil Justice Association of California – a group representing big business interests, but this is a big-money race on both sides.
The Good: She's smart, articulate and experienced and knows her district well.
The Bad: She's a lame duck as soon as she's elected due to term limits.
The Ugly: We worry this is a proxy battle between her and Assemblyman Luis Alejo for the 2018 State Senate election. We're not sure whose interests come first in this race.
Eyebrow-raising Funders: Pro-charter school PACs have sunk significant cash into Caballero's race. The Charter Schools PAC gave $4,200 and EdVoice for the Kids PAC gave $5,500. But the big money comes from the Parent Teacher Alliance, sponsored by the California Charter Schools Association, which rather than giving directly to her campaign, has spent upwards of $1.3 million on phone polling, mailers and other materials in support of her campaign. She also received $4,200 from Laurene Powell Jobs, the widow of Steve Jobs, and $4,546 from FairPAC, the political arm of the pro-business Civil Justice Association of California, a group she's done paid consulting for.
Salinas
Joe Gunter for Mayor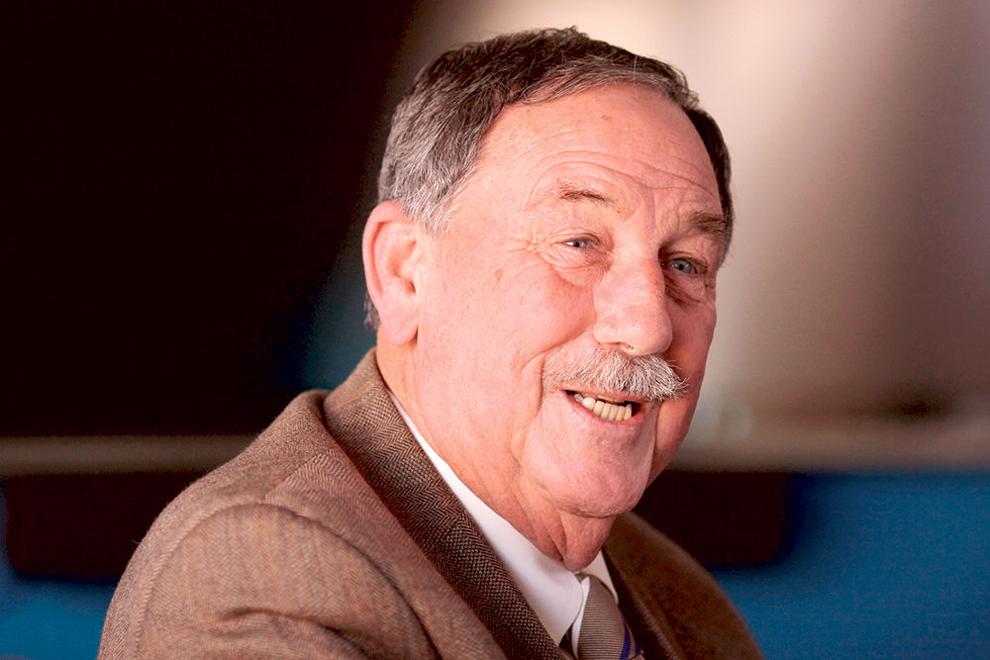 Murders are at an all-time high. The police department is dramatically understaffed. A village of homeless people camp out on the City Hall lawn nightly. And, while surrounded by crises in need of funding, the city blows tens of thousands on the tent for an annual ag tech conference. Mayor Joe Gunter, former homicide detective and private investigator, would appear primed for an ouster. His opponent, Amit Pandya, owner of Green Phoenix Auto Repair, has developed a network of supporters in recent years as Oldtown Salinas Association chief and community organizing to oppose Measure G (which voters passed and is now funding general services). But Pandya's plan for combatting the spiking rates of gang shootings is a one-sided sledgehammer: more cops plus more cops plus lots more cops. (He pledges to drive up and down the state to police academies recruiting new hires, if need be.)
More troubling, though, is the way Pandya responded to a question about the many lawsuits filed against him as a business owner. To paraphrase, he said, this happens when you run a successful garage – but some of those lawsuits are for things uglier than a bad repair job. It's not the way to construct public trust.
We're disappointed Gunter has lately become a talking head supporting the oil industry and opposing Measure Z. But he has a more multilateral public safety plan than Pandya's, involving prevention and more mindful police recruitment.
The Good: Gunter knows how to run a tight City Council meeting, keep everyone on task and still manages to be accessible to members of the public.
The Bad: He leads a city that spends money like drunken sailors on dumb things – when the need for police and rec programs are abundantly clear.
The Ugly: See, murder rate.
Eyebrow-raising Funders: The Salinas Valley Leadership Group PAC gave $10,000; public relations professional David Armanasco, also a founding member of DeepWater Desal – which has negotiated with Salinas – gave $250; Dale Huss of Ocean Mist Farms gave $1,000.
Brian Contreras for City Council District 1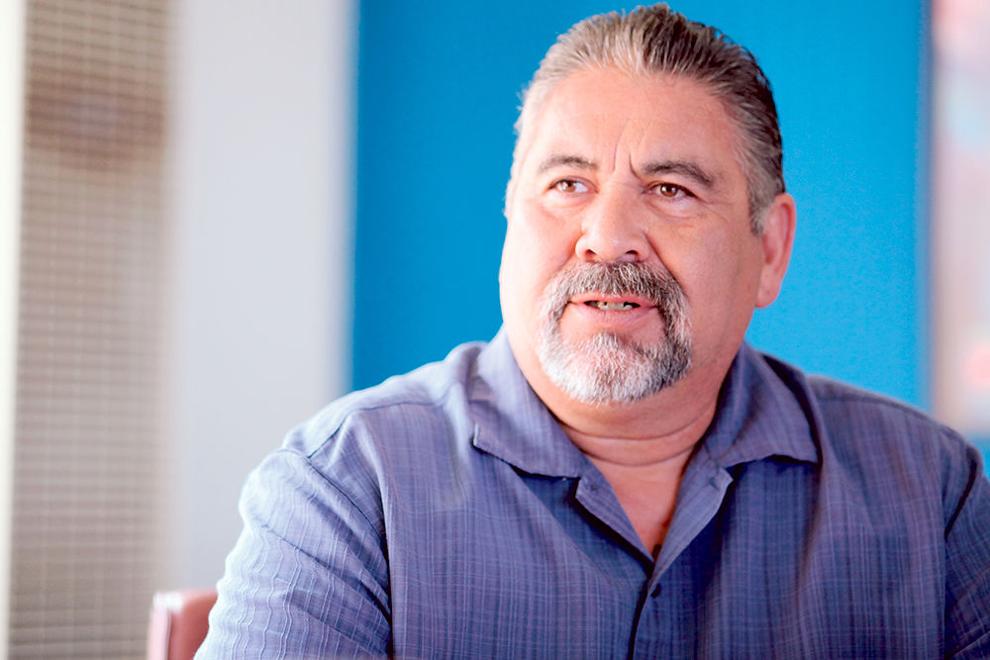 This one, for better or for worse, is a matter of simple deductive reasoning. In our endorsement meeting, it got worse in a hurry, as incumbent Jose Casteñeda demonstrated in the first few minutes why his fellow councilmembers have censured him, calling one of his opponents a pendejo repeatedly. The Weekly endorsement board loves contrarians, but prizes effectiveness much more, and Castañeda lost that (and he faces multiple felony charges for kidnapping, stalking and hitting his ex). Salinas native and maintenance worker Juan Sandoval wasn't able to articulate his position or plan. Scott Davis, the latest candidate elevated by the Don Chapin political machine, has a solid platform and background as a sheriff's deputy (and union president) and probation officer. But when asked about his take on the last sheriff's race, he insisted he didn't take a position because his role as union president prohibited it – disingenuous considering he was a primary mudslinger in a dishonest campaign against incumbent Scott Miller. Not a good way to earn trust. That leaves Brian Contreras, who after years of service as founding executive director of Second Chance Family and Youth Services, has the most grounded plan to prevent gang violence (combining youth prevention and intervention, community member street outreach, enforcement and re-entry), and the time-honored relationships to carry it out.
The Good: Contreras can cite lots of victories in intervention programs (and an uptick in violence when grants ran out) and community-driven park rehabs.
The Bad: For someone who's spent years working to end youth violence in Salinas, see again: murder rate.
The Ugly: Some residents express dismay that Contreras has portrayed himself as knowing what it's like to be in a gang. While he did time in Soledad, the Modesto native was never in a gang.
Eyebrow-raising Funders: He's raised $4,500 in mostly small amounts. He received two $500 contributions, one from John D'Arrigo, owner of agribiz company D'Arrigo Bros.
Gloria De La Rosa for City Council District 4
Gloria De La Rosa has a sincere love for her East Salinas district, and after serving on council continuously since 2000, she knows the district thoroughly. She's shown an interest in fixing small but meaningful problems, like safer sidewalks and crossings for popular pedestrian thoroughfares. We wish she would do more as far as advancing what she says are her major goals – affordable housing, a safer city and a thriving economy – but we don't have much to compare her to, because challenger Virginia Mendoza, whose campaign is being bankrolled by the Salinas Valley Leadership Group, didn't respond to our inquiries about why she's running.
The Good: She's breaking step with many Salinas Valley politicians and endorsing Measure Z.
The Bad: She isn't a leader or critical thinker, instead tending to vote with whichever way the majority is leaning.
The Ugly: She doesn't seem to always understand what she's voting on in regional boards, such as the Pure Water Monterey project terms at the Monterey Regional Water Pollution Control Agency.
Eyebrow-raising Funders: Executive Estates Real Estate gave the largest donation, $2,000. Dale Huss of Ocean Mist Farms gave $1,000, and county supervisors Fernando Armenta ($1,000) and John Phillips ($250) each gave from their own campaign funds. 
Editor's note: This entry has been updated to reflect campaign finance forms De La Rosa filed Oct. 13, after the Oct. 13 issue of the Weekly was already published. The print edition stated that she had reported no fundraising yet.
Jyl Lutes for City Council District 6
Jyl Lutes has served on the City Council since 1998, long enough that she has a clear handle on how government works and how to comport herself as a city leader. She's also been there long enough to know that an uptick in crime and homelessness aren't her fault – they're symptoms of bigger, more complex issues. She points to the good things happening in town: Oldtown Salinas has evolved impressively, becoming the liveliest downtown in Monterey County in the past couple of years. The new El Gabilan Library is slated to open next year, and Carr Lake is evolving into a major park with plans to double the size of soccer fields. Lutes' challenger, John "Tony" Villegas, says he'll fix everything, but offers few specifics as to how.
The Good: She's not a follower, and votes however she thinks is right on a given issue.
The Bad: She says she wishes she worked harder to block Measure C, which legalized fireworks in Salinas. We wish instead she'd found a better solution than an all-out ban to begin with, precluding the citizen initiative to overturn a ban she voted for.
The Ugly: She's voted in favor of city ordinances criminalizing homelessness, despite saying the right things about outreach and collaborative social services.
Eyebrow-raising Funders: Lutes has reported no fundraising yet this election cycle.
Seaside
Kay Cline for Mayor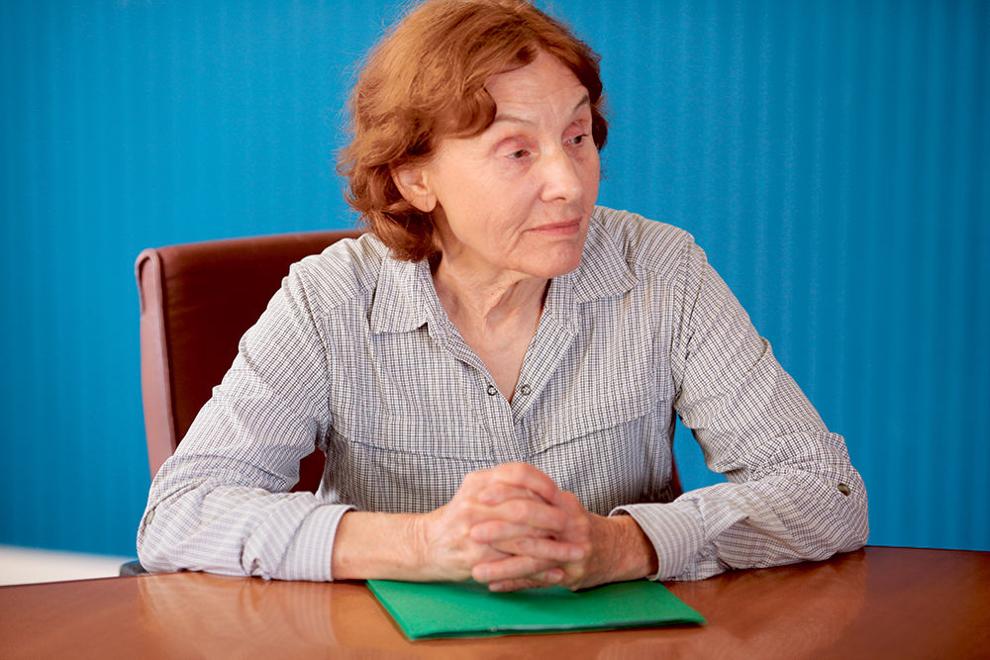 Mayor Ralph Rubio is amicable and reasonable, and we have endorsed him at least twice before for mayor. But his support of the divisive concept of Monterey Downs and general lack of innovative thinking have led us to crave new leadership. He embraced the In-n-Out – good for city coffers, but an uninspiring use of lakefront property. He plays it politically safe on potentially risky issues, and won't take a position on Measure Z or Prop. 64. He's been a leader on water, but opposes a public buyout of Cal Am.
We've also endorsed Felix Bachofner, a one-term mayor who's challenged Rubio before. He has an insatiable love of public policy, attends nearly every council meeting, and likes to pontificate, poke and prod – good qualities for someone in politics. But we see his staunch anti-tax positions (he's against Measure X, a widely supported regional transportation tax, and implementing a city tax on short-term rentals) as backward.
Political newcomer Gertrude Smith has a fresh commitment to serve its youth and diverse racial communities. We wish she'd run for council first; she's too inexperienced to be mayor.
We believe Kay Cline has the potential to bring a new vision and style to City Hall. She's smart and approachable, a rare combination in this business. She's led Sustainable Seaside, and was the only candidate that repeatedly spoke about pushing to better integrate CSU Monterey Bay students into its city. She has been a leading critic of Monterey Downs' gold-paved-road promises and cookie-cutter housing proposal, is an advocate for more bike paths and improved parks, and wants the city (and mayor, in particular) to be more accessible and transparent. She'll face a learning curve, but represents a chance to give Seaside the forward-thinking council it deserves, with leadership able to help Seaside finally extract its greatness. With affordable housing, racial diversity, a growing university, bay views, sunny weather, access to open space on Fort Ord, a downtown revitalization plan for Broadway and great golf courses (and a new hotel coming soon), Seaside is ready – with the right leadership on City Council – to take its place at the big table.
The Good: If elected, Cline brings Seaside its first ever forward-thinking, big-picture council.
The Bad: She's had no experience holding elected office. While she's been a leader of Sustainable Seaside for eight years, it's not the same as running public meetings – and accounting for differences of opinion.
The Ugly: Along those same lines, we worry about Cline's failure to show up at public forums and private endorsement meetings that seem to be out of lockstep with her supporters. If she's elected, her constituents will include people who disagree with her. We hope she's willing to represent those voices, too.
Eyebrow-raising Funders: Cline's largest gift, $2,500, came from Nancy Burnett, a Carmel Valley resident and mother of former Carmel mayor Jason Burnett. She received $2,000 from her partner Bill Weigle, an activist opposing Monterey Downs, and $500 from County Supervisor Jane Parker.
Editor's note: This story has been updated to reflect the following correction. Kay Cline's largest gift was $2,500 from Nancy Burnett, not $5,000 as originally reported. 
Kayla Jones and Dave Pacheco for City Council
Ian Oglesby has a dedication to public service, including eight years on City Council. But he all too often votes lockstep with the mayor, and we're tired of what's become his mantra: "I need more information before I can make a decision." Moreover, Oglesby is no visionary and Seaside could use a lot more vision.
Dave Pacheco is adored for his tireless advocacy on behalf of youth recreation and community-building events like Blues in the Park. He deserves more credit for his constant canvassing and occasional constituent meetings. After six decades living in Seaside, half of that while working for the city – and willingness to balance what residents want with independent thinking – we know where his heart and his head rest.
Kayla Jones, a 23-year-old MPC student, ranks among the most inspiring candidates we met in the course of three weeks of endorsement interviews. She is technically new to local politics (likely a good thing), but has worked with both Barack Obama's and Bernie Sanders' campaigns. And she isn't alien to the lawmaking game, as her grandmother was a longtime political aide to the District 4 county supervisor, and worked for Rep. Sam Farr, D-Carmel. She plans to transfer to CSU Monterey Bay, and rightly believes the city underperforms on student-friendliness. Her priorities include cultivating arts events and resident engagement, plus she's willing to come out and openly voice her opposition to Monterey Downs, a proposed monstrosity of a development.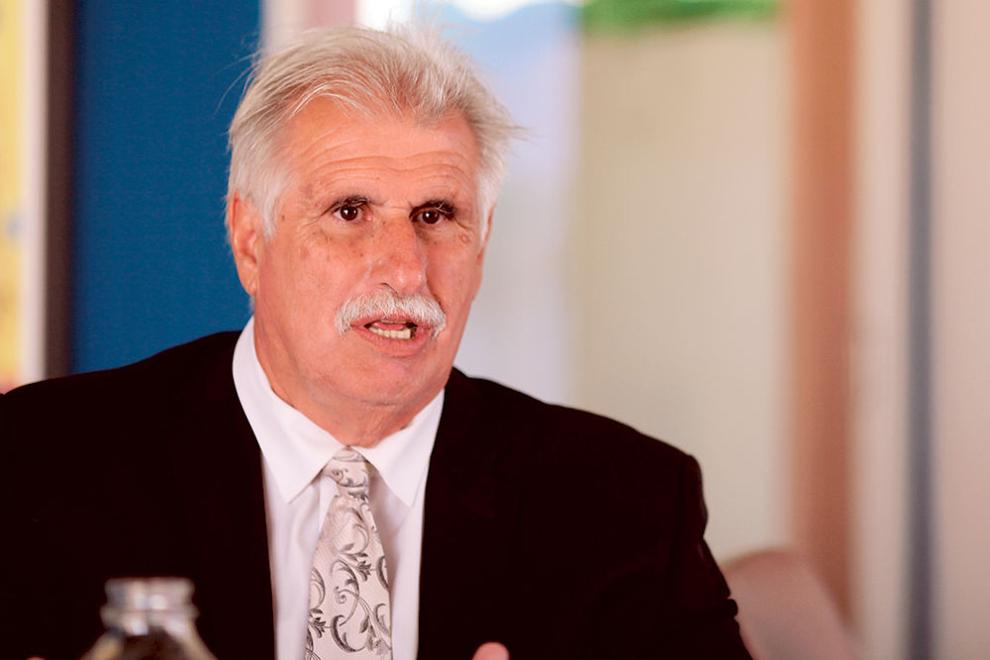 Dave Pacheco
The Good: Tireless community communicator, open-minded and not afraid to vote against Rubio and his allies.
The Bad: Not as nimble as he might be in assimilating new information on-the-fly during meetings.
The Ugly: He knows Seaside better than anyone, but still looks lost during his iconic early-morning wanderings around the Fremont Boulevard area.
Eyebrow-raising Funders: Pacheco reports a total of $10,767 in contributions so far – $9,500 of which came from himself.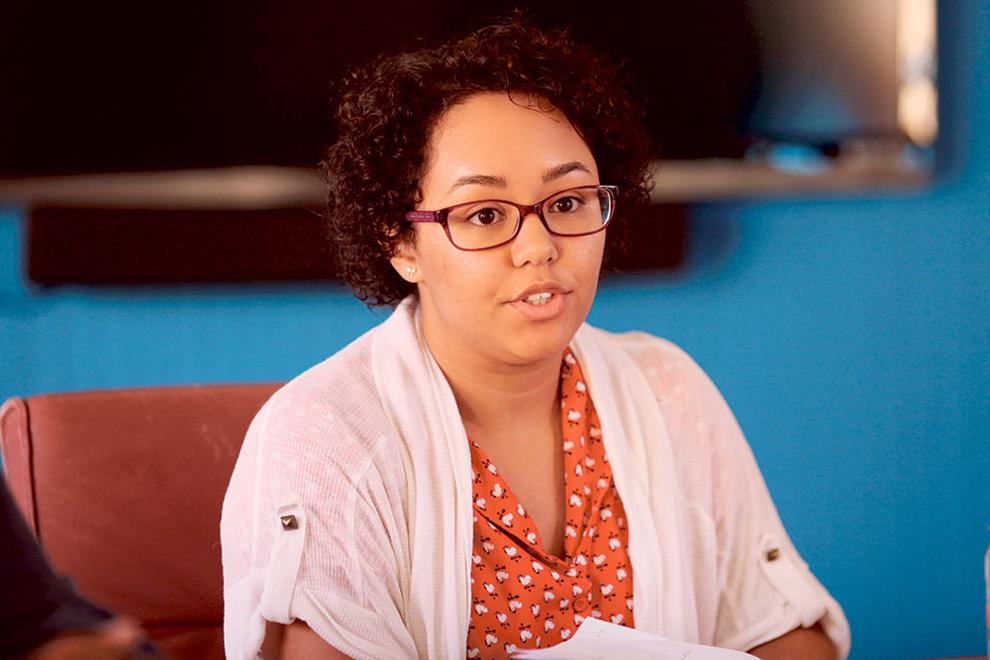 Kayla Jones
The Good: She's young, measured, articulate, level-headed, and enjoys a rare combination: a strong sense of both Seaside history and its possibilities going forward.
The Bad: Her relative youth and naïveté. And that it has taken so long for Seaside to elect a woman to City Council; the last time was 1996.
The Ugly: When she articultes her vision for Seaside 10 years from now, craft fairs are at the top of her list. We hope there's more to it.
Eyebrow-raising Funders: A $2,500 gift from Carmel Valley resident Nancy Burnett, mother of former Carmel mayor Jason Burnett, stands out.
Monterey
Libby Downey and Alan Haffa for City Council
For both political wonks – and regular residents – this is a fascinating race. Part of that stems from two facts: 1) Each of the three candidates (for two seats) are more functional than Ed Smith and Timothy Barrett, who aren't up for re-election for another two years. 2) Challenger Dan Albert Jr. could win on name alone and has raised more than his opponents, combined. His father enjoyed a successful multiple-term run as mayor as the city benefitted from smart city manager direction and big hotel receipts, overseeing popular additions like Window on the Bay. (Albert Sr. also thought it was a good idea to keep an old Safeway where the Trader Joe's is now, and supported the system of wharf leases that Downey's been working hard to dig the city out from under.)
Haffa and Downey are dedicated, smart, progressive, independent-minded leaders who have earned another term. Albert, a former teacher and assistant superintendent, is among those who say they're doing a great job. Albert didn't articulate what he would do differently than the incumbents – and added he would do things just like his father.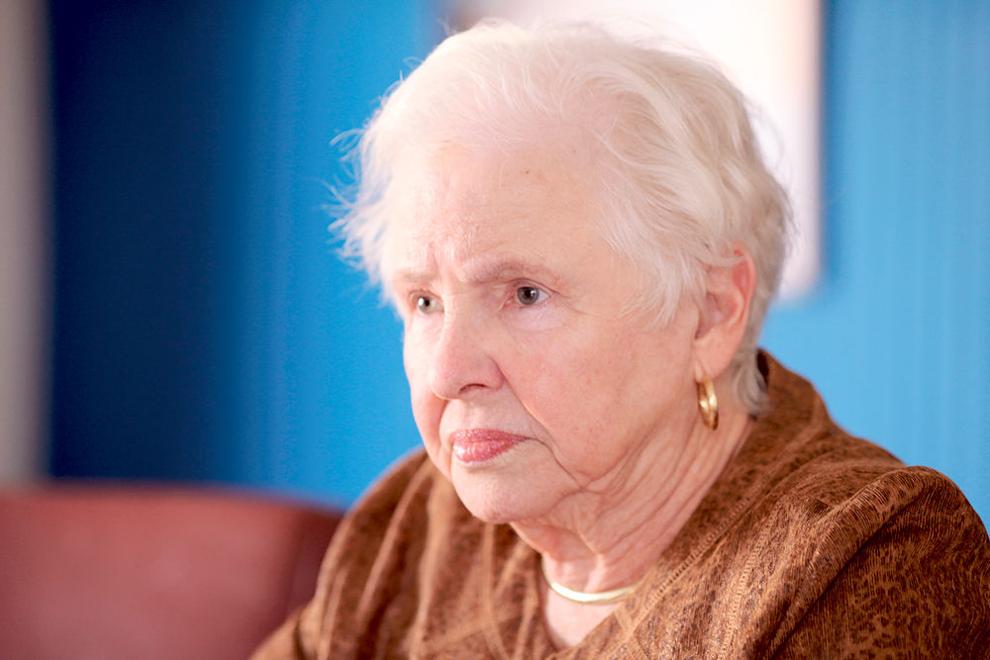 Libby Downey
The Good: The vice mayor, a former oncology nurse and Lyceum executive director, listens to residents and remains open-minded and cooperative despite some contentious issues.
The Bad: Downey admits her hearing can present challenges at cacophonous meetings.
The Ugly: In years past, she's had some nasty fighting words for colleagues on the Monterey Regional Water Pollution Control Agency over water rights and weighted voting. It's no way to reach over the lettuce curtain between the Peninsula and the Salinas Valley.
Eyebrow-raising Funders: Her largest donor, Carmel resident Morley Brown, gave $1,500; George Riley, director of Public Water Now, gave $150.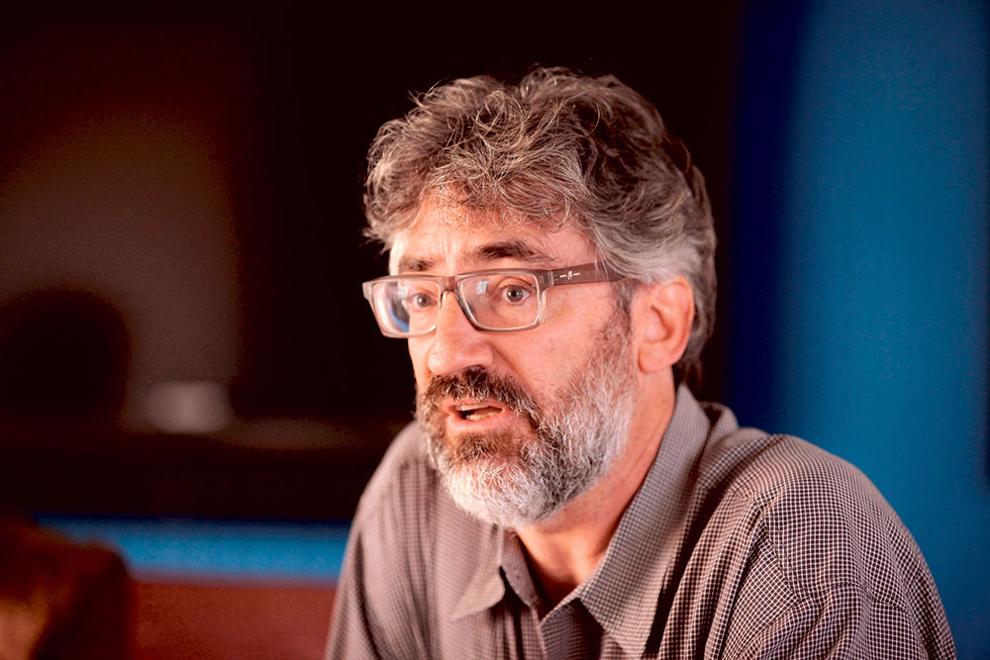 Alan Haffa
The Good: The MPC professor is frequently the most reasonable and informed voice on the council, leading the way on tough issues like the city's homeless crisis and outdated Fisherman's Wharf leases, while contributing to downtown's ongoing revitalization.
The Bad: His thoughtful, progressive approach makes the old guard nervous.
The Ugly: His decision to list "college professor" instead of "incumbent" on the ballot could cost him critical votes in a tight election.
Eyebrow-raising Funders: The Monterey Bay Action PAC (the political arm of the Monterey County Hospitality Association) gave $250; medical marijuana advocate Valentia Piccinini of Pebble Beach gave $500.
Marina
Bruce Delgado for Mayor
Bruce Delgado is a free thinker who's willing to (politely) disagree, and is willing to wade into controversial issues like the Cemex plant. He's a champion of parks and open space, but also enthusiastically embraces economic development opportunities like the 108-unit University Villages apartments on the blighted former Fort Ord and restaurants and a movie theater off Imjin Parkway. He's also influential on a regional level, serving as a member of the Central Coast Regional Water Quality Control Board and Transportation Agency for Monterey County, all while being active in the community and regularly appearing at litter cleanups, always with a smile.
His opponent Kevin Saunders is campaigning largely on a platform of growing the medical marijuana industry in Marina (which we think is a fine idea – see the six pot tax measures on the ballot in Monterey County this election), but has left a path of wrecked relationships in his advocacy for marijuana, leading to a restraining order keeping him off the premises of Monterey Law School and a worldwide ban from Starbucks. His performance in two candidate forums shows he's matured, but not enough to oust Delgado (who also supports marijuana dispensaries in town, but at a more reasonable pace than Saunders has supported). He also refused to answer emailed questions from the Weekly, instead going on the attack and accusing us – in an anti-Semitic manner – of participating in a conspiracy against him.
The Good: Delgado is a champion of transparency, and as part of meetings, asks councilmembers to disclose all the phone calls and meetings they had about a subject.
The Bad: He is hard to reach while he's out working for the BLM on the former Fort Ord, and his voicemail box is often full.
The Ugly: He had a meltdown when campaign signs were stolen.
Eyebrow-raising Funders: Delgado began election season with over $10,000 in his campaign account and hasn't raised much money since. The bulk of his contributions, $2,000, came from Marina resident Daniel Martinez.
Pacific Grove
Bill Kampe for Mayor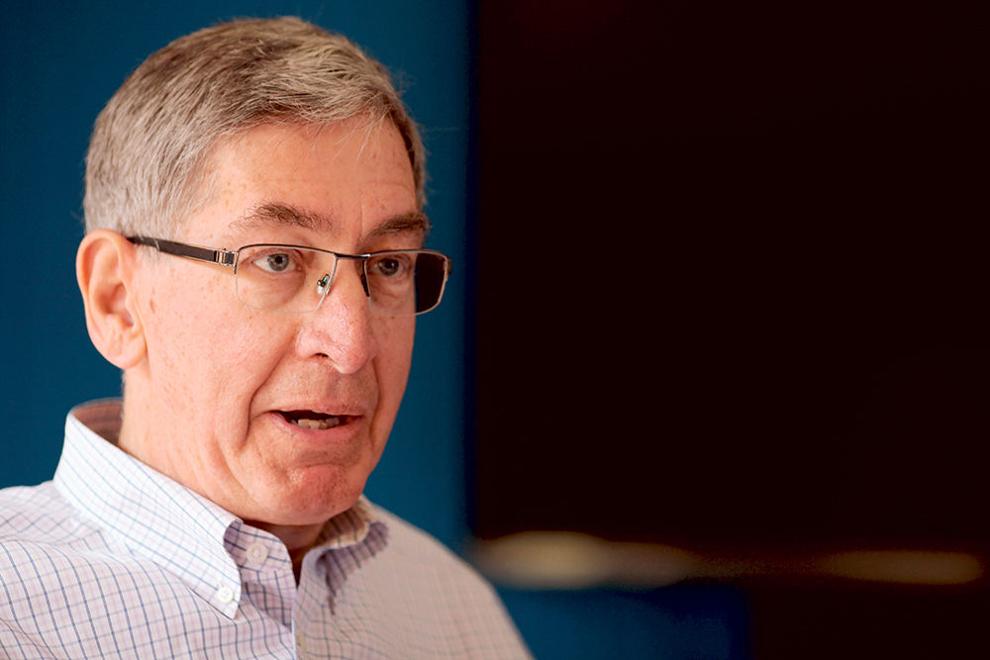 Bill Kampe runs a good meeting. With the gavel in his hand he is firm but free of hostility as he listens to those who disparage him and his opinions. In a small city with a big self-image, he is a deliberative and effective leader and deserves to be re-elected.
He can rightly claim that his leadership has led to success in getting the Project Bella hotel through a rezoning election, advancing the local water recycling project and initiating a safe homeless overnight parking system. His is the only local municipality with permitted and tax-paying short-term rentals. In a small town full of smart folks who are fond of their own opinions, Kampe displays a level head and an even temperament that match his common sense and his devotion to the city.
His opponent, Dan Miller, has proven himself to be a great personification of the loyal opposition while on the council, but his temperament, leadership and policy priorities are not mayor material. He's more conciliatory than last time we interviewed him, but his inflexible defense of Measure P, which would likely cost the city hundreds of thousands in legal fees to defend if it passes, shows he's not quite come around. But we are hopeful that he will stay active around City Hall.
The Good: Kampe likes what he sees in downtown P.G. on First Fridays, and he sees hope for an even livelier downtown P.G., potentially with brewpubs and wine bars.
The Bad: He was against Measure P, then for it, then… we're not sure where he landed on this controversial tax measure. Neither are voters.
The Ugly: As interim president of the Monterey Peninsula Regional Water Authority, he has the opportunity to lead on regional water issues, but opposes a public buyout of California American Water, and opposed a 2014 measure that would've at least explored the possibility.
Eyebrow-raising Funders: Kampe received mostly $100 donations from retirees, and gave $1,600 to his own campaign.
Pacific Grove
Cynthia Garfield, Robert Huitt and Jenny McAdams for City Council
The group of candidates running for City Council in Pacific Grove makes a very impressive collection. The candidates we are choosing not to endorse – Andrew Kubica, Nick Smith and Alan Cohen – in many other years might well have stood out as the best choices. The sentiment after watching two debates and meeting with many of the candidates individually is that the city would be well-served if these folks continue to engage in the body politic and come back in the next election.
The candidates we are recommending are, however, clearly the most qualified.
Robert Huitt should be re-elected because he's got a broad view of the job, a regional perspective and lots of experience. His is a steady hand on the tiller. We are hopeful that he will balance his skepticism of short-term rentals with the rights of property owners and the transient-occupancy tax that Airbnb and other rental outfits have brought to the city. His embrace of regional transportation policies will benefit Pacific Grove.
Cynthia Garfield would be a terrific addition to the council. Garfield's academic credentials include a master's in social work and an MBA. In two separate debates she showed the depth and thoughtfulness of that training. Garfield appears both inclusive and forthright in her decision-making and entrepreneurial in her approach to problem solving. Her prescriptions for economic development are creative and attainable, and she alone among the candidates pledges to focus on statewide pension reform – the anchor dragging down Pacific Grove's finances.
Jenny McAdams says she will represent renters, young families and the working class on the council. While that is certainly an under-represented demographic that deserves a voice, we hope that her positions will match the sales pitch. McAdams has often been a member of the bomb throwers not on the dais and we hope that the responsibility of the office will measure her tone, but not her passion, to make the city inclusive to all.
Robert Huitt
The Good: He's been a meaningful voice on behalf of P.G. on regional boards, like the Transportation Agency for Monterey County and MST.
The Bad: When he talks budget, he seems to be assuming Project Bella will come online; that remains a big maybe.
The Ugly: Under pressure from neighbors, he signed a letter urging the county not to approve Pebble Beach Company's workforce housing project.
Eyebrow-raising Funders: Huitt is his own largest contributor, with $1,700 to his campaign.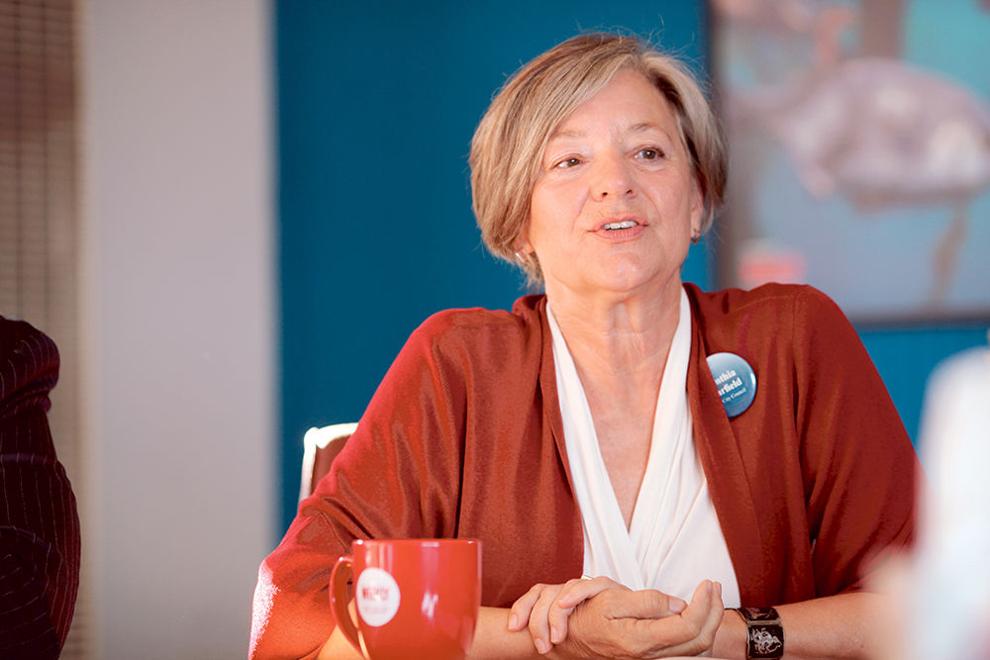 Cynthia Garfield
The Good: She's got an impressive résumé, including local service with roles serving as president of the Pacific Grove Public Library Foundation and a board member for the Point Lobos Foundation, as well as serving as a meeting facilitator.
The Bad: She talks about a water supply solution like it's coming soon. That's a shaky assumption.
The Ugly: She's suspiciously mum on her politics, and wouldn't tell us who she's voting for for president.
Eyebrow-raising Funders: Garfield's largest contribution, $500, comes from Nevada City photographer Alan Pomatto.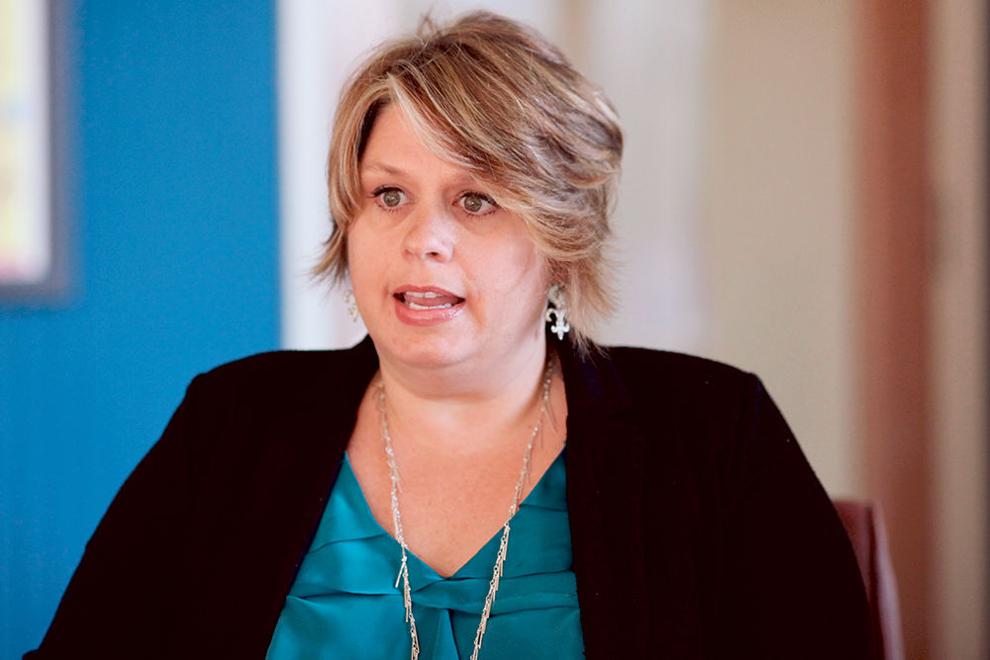 Jenny McAdams
The Good: She's willing to stand up to the powers that be and represent a younger generation.
The Bad: She is against short-term rentals, and supports Measure P despite its high liability.
The Ugly: As a native Pagrovian and daughter of former mayor Carmelita Garcia, McAdams is attached to an old idea of P.G. as "America's last hometown."
Eyebrow-raising Funders: McAdams has reported no fundraising yet this election cycle.
Del Rey Oaks
Kristin Clark and Mike Ventimiglia for City Council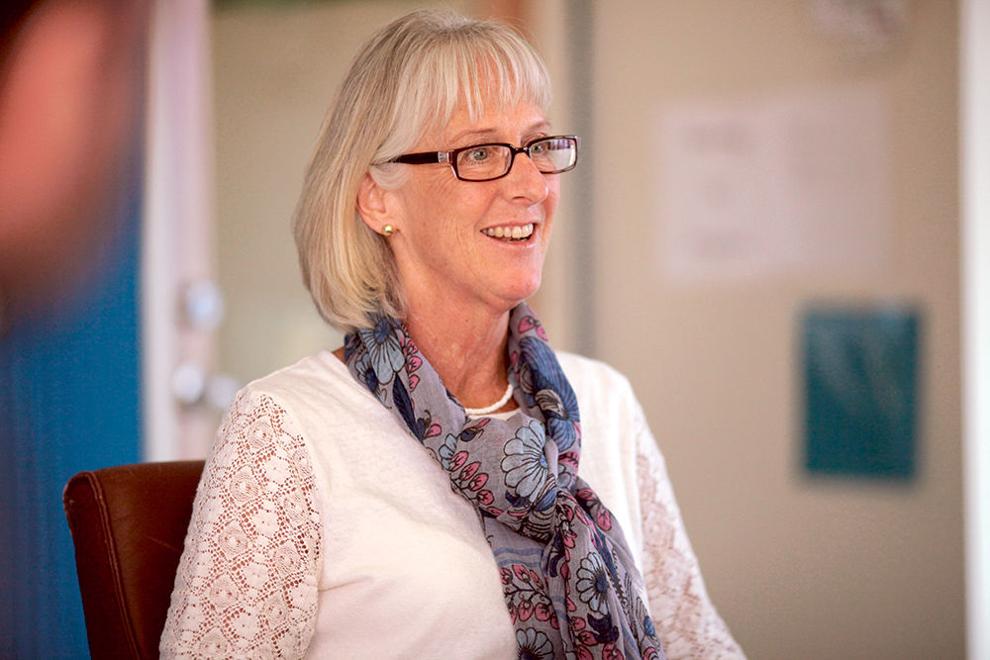 Some question whether DRO deserves to be a city, given its tiny boundaries (a half square mile, though that will soon change as it adds its share of Fort Ord) and population (about the size of a medium high school, at around 1,700). Maybe they're jealous Del Rey Oaks has its own mine-resistant, ambush-protected tank.
Here the incumbents have proven to be dedicated, accessible and studious. They've also shown themselves to be unimaginative. The endorsement board would love to see 1) some more vision around the upcoming developments, and 2) some more backbone to help remind a bullying city manager that he works for residents. As enthused as the endorsement board was to see a challenger, businessman Layne Buckley, represent the substantial amount of young families in the tiny city, he didn't articulate any fresh ideas. The endorsement board furnished repeated opportunities for him to explain how he would've revised the way City Council and his opponents do things – including how they bypassed an environmental impact report for the new upscale trailer campground in the pipeline – and he couldn't offer specifics. In fact, he told the endorsement board the current council is doing a good job. That said, we'd love to see him remain engaged and attending meetings.
Kristin Clark
The Good: The vice mayor has been walking Del Rey Oaks like it's her job, for years, talking to residents. She's a devout city loyalist uninterested in higher office.
The Bad: She voted against medical marijuana, which has been a boon to the city.
The Ugly: The Del Rey Oaks City Council has spent months trying to figure out what to do with alleged speeding on Carlton Drive. That's not an efficient use of time and resources.
Eyebrow-raising Funders: Clark has reported no fundraising yet this election cycle.
Mike Ventimiglia
The Good: A lifelong public servant, he's served in the military, as a firefighter division chief, a little league president and a councilman for 20-plus years.
The Bad: He's part of a network that has enjoyed power for a while.
The Ugly: He's close with Police Chief Ron Langford, who's been combative with Del Rey Oaks residents.
Eyebrow-raising Funders: Ventimiglia has reported no fundraising yet this election cycle.