In a representative government like ours, you get to elect people who will represent you at various levels of government. And California is one of 26 states that also provides opportunities – more than two dozen of them for Monterey County voters this Nov. 8 – to change laws and approve taxes directly. Initiatives on the county and state ballot have the potential to fund or defund our local schools and parks, and to shift policy on marijuana, fracking and the death penalty.
The Weekly editorial board met with proponents and opponents of most measures to reach our decisions on these initiatives. (This is part one of two; next week brings a second endorsement issue on candidates seeking offices, from city councils to the presidency.)
Vote-by-mail ballots are available beginning Oct. 10, and Oct. 24 is the last day to register to vote for this election.
The Weekly's editorial board comprises Founder/CEO Bradley Zeve, Publisher Erik Cushman, Interim Editor Sara Rubin and Managing Editor Mark C. Anderson.
Local Measures
Measures A, J, L, O, W and Y, local cannabis taxes
Cannabis is already here, and it's not going anywhere. Monterey County and five local cities (Salinas, Del Rey Oaks, Gonzales, Greenfield and King City) are going to the voters with proposed taxes on various sectors of the marijuana industry from manufacturing (think oil extraction to make tinctures and lotions) to nurseries and cultivators.
Many in the industry are eager to play by the rules and prove they're above-board. With that comes a willingness to pay taxes to cover any additional burden on the public (it's fair to expect added law enforcement expense, as an industry that's long operated on the black market transitions away from it – but eventually less criminal activity as the black market fades away). The official opposition argument was filed by the Libertarian Party of Monterey County with a stock anti-tax message. ("Government greed knows no bounds," their argument begins.)
Elected officials are indeed hoping to cash in big, with anticipated annual revenues at $1-2 million in King City, $1.4 million in Gonzales, $2 million in Greenfield, $1-2 million in Salinas, $250,000 in Del Rey Oaks and "millions of dollars" for the county.
There is a good reason to oppose these taxes, because of the unusually high tax rate on cultivation proposed in each jurisdiction (except DRO): up to $25 per square foot.
Some growers fear that amount will discourage the best and brightest pioneers in their field from doing business in Monterey County. Their big fear is that even the floor of the tax structure – $15 a square foot – is too high.
But perfect is the enemy of good, and there is opportunity later to revisit these levels and change them to reflect business reality. After a year of hard work on a cannabis ordinance, Monterey County is finally ready to lift its moratorium and let growers get to work. The only remaining piece of the regulatory puzzle is the tax.
>> YES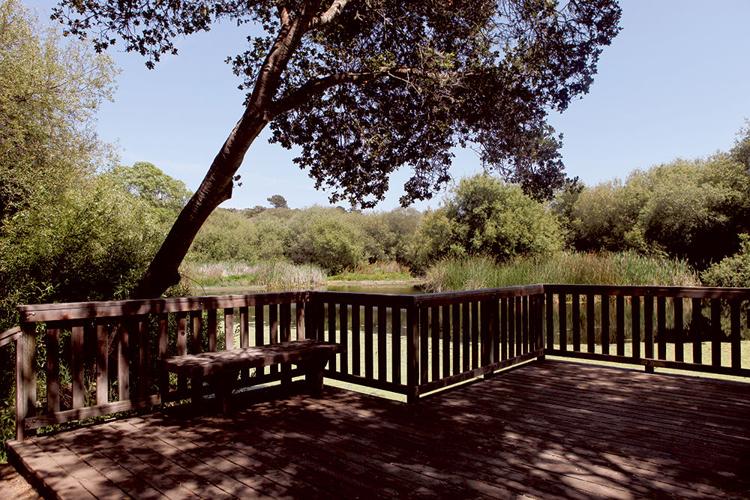 Measure E, Monterey Peninsula Regional Park District tax
When you imagine what makes a community great, there's a short list most of us would agree on: safety, quality schools, economic opportunity, good health care, ease of transportation, parks and recreation, and easy-to-access natural resources.
Founded 44 years ago, the Monterey Peninsula Regional Park District is a beacon for preserving open space and providing recreational opportunity, comprising more than 500 square miles.
One of the district's jobs is to protect prime land in a place with some of the highest property values on Earth. Another is to create access to this property, keeping the trails clear and safe. It's no small feat.
Measure E would replace an expiring property tax assessment with a new one, $25.26 annually for single-family homes (commercial properties and vacant lands will have a different assessment), generating approximately $1.2 million per year.
Opponents at the Monterey Peninsula Taxpayers Association offer little reason to oppose the tax other than voters may not utilize some of MPRPD's most beautiful and out-of-the-way properties, like Mill Creek Preserve in Big Sur (which was decimated by the Soberanes Fire), and outcry over former general manager Joe Donofrio's $306,000 annual salary in 2010. (He's since been replaced, as have most of the board members.)
And not all of MPRPD's properties are wilderness in the middle of nowhere: the Eolian Dunes along Sand City, Frog Pond Wetland Preserve in Del Rey Oaks, immense Garland Ranch Regional Park and Palo Corona Regional Park and Marina Dunes Preserve are all accessible or protected thanks to MPRPD. With the recent Trust for Public Lands purchase of the Rancho Cañada Golf Course, to be turned over to MPRPD, the public can expect even more park access soon.
>> YES
Measures G, H and I, updating and modernizing Monterey city code
Somewhere else on your ballot, you will be asked to weigh in on whether porn stars in California should be required to wear condoms. We're not kidding – that's Prop. 60 – and it seems like a bizarre question to put to the voters. Speaking of arcane laws that are of vital interest to only a small section of the population, measures G, H and I in the city of Monterey appear to be topics better suited for a master's thesis in public administration than the ballot box. According to city Finance Manager Jimmy Forbis, these three measures are each procedural updates to existing city code that will result in no new net tax revenue or policy changes. They will streamline processes and bring code and the city charter in alignment with 21st-century technology and purchasing methods.
Measure G will add cell phones and bundled internet to the language governing a utility tax that is already collected. The tax rate and gross dollars, says the city, will be unchanged.
Measure H will take three categories for business license fees and replace them with just one, thereby eliminating discrepancy between different sorts of business. While some licenses will become cheaper and others more expensive, the total tax collected is expected to remain unchanged.
Measure I takes the specific requirements of competitive bidding from the city charter and gives that authority to the council, and once again the city says that the details governing how the city buys goods and services will not change.
>> YES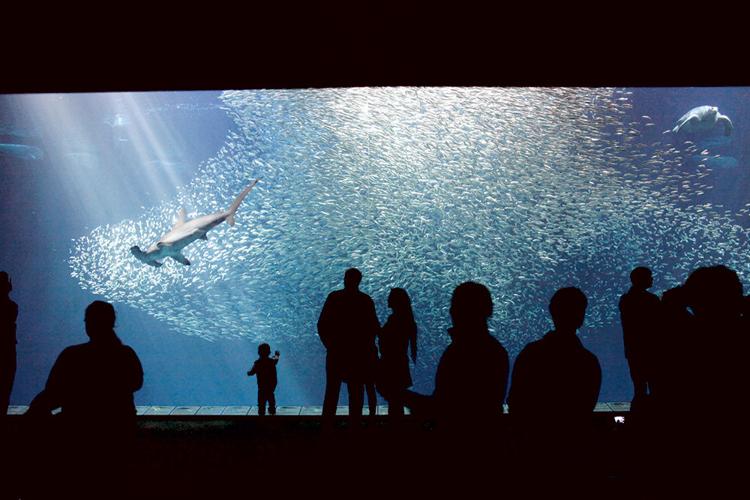 Measure P, an admission tax in Pacific Grove
Measure P is definitely bad politics, and probably equally bad law. Pacific Grove's budget shows that in three of the next four years, expenses will exceed revenue. The city needs new income to fund its operations and pension obligations. Measure P is the proposal to enact a 5-percent tax on admissions sold with the city of Pacific Grove; its backers state that it could raise up to $4 million per year. The target is the admissions paid at Monterey Bay Aquarium; in addition, 5 percent would be collected on tickets sold for runs at Lovers Point, food events and fundraisers, and Lighthouse Cinemas.
City Council voted to put the measure on the ballot at the last possible opportunity and the entire process seems slapdash and destined for serious legal challenge. The proponents on council have never explained how taxing 100-percent of admission at the Aquarium – while only 20 percent of the property is within city limits – will pass legal muster. They have admitted, however, that it will likely take three years and some $600,000 in legal fees for the courts to even determine if the tax is legal, and only if the city prevails would the real revenue forecast come into focus.
The better alternatives for the city and its residents to raise actual money without lawsuits are increasing the business license fee, the property transfer tax or hotel tax, even if those are politically unpopular.
The Aquarium is the single largest visitor draw in the region and brings vast revenue to the area from its ticket buyers. It is also one of the largest employers in town, has a legion of volunteers who live and vote in P.G. and they have aligned themselves with equally well-loved nonprofits ranging from the Rape Crisis Center to the Friends of the Library to the Big Sur Marathon.
In a meeting with our editorial board, the Aquarium pledged that if Measure P loses at the ballot box, the next day senior executives will be on the phone with the city manager to plot a course how the Aquarium might help fund infrastructure improvements in Pacific Grove. That seems like an offer the voters of P.G. should take.
>> NO
Measure T, Hartnell College bond
Only 60 percent of Salinas Valley residents over age 25 have earned a high school diploma. With all the visionary talk about expanding agricultural technology and better-paying jobs in the region, we need more people getting more education – and Hartnell's practical programs are training nurses, food safety technicians, diesel engine maintenance experts and greenhouse horticulturalists.
This $167 million bond would give Hartnell the cash it needs to make upgrades on its main campus in Salinas, and build needed infrastructure in North County and South County, making it easier for students to get to class without a long commute each way. Students currently attend classes at numerous off-campus locations.
The Measure T project list includes developing a Center for Literacy and Language Development in Soledad, with a focus on digital and English-language literacy; new science labs and a community room at an existing site in King City; and a new multi-purpose education facility in North County.
Hartnell already serves about 10,000 students and has grown its facilities thanks to Measure H, a $131 million bond passed in 2002; the board is asking voters to approve this new bond, which comes with an oversight committee, to continue needed growth and to serve more students.
The Salinas Taxpayers Association opposes Measure T on the grounds they'd like to see spending stay on the main campus in Salinas, rather than satellite campuses in the Alisal, Soledad and King City. We think people all over Monterey County deserve access to higher education.
>> YES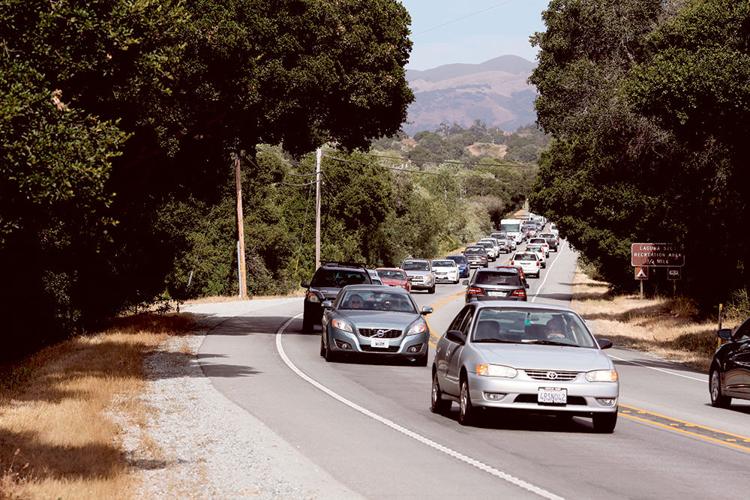 Measure X, countywide transportation tax
X is a three-eighths-percent sales tax that would raise millions of dollars for local road maintenance, transit and pedestrian projects. A diverse board overseeing the Transportation Agency for Monterey County voted 17-0 to put this measure on the ballot.
An estimated $600 million would be split 60-40 between local jurisdictions' projects ($360 million) and regional projects ($240 million) over 30 years.
There are too many projects to list here, because X is ambitious, but a selection includes:
• Improvements to highways 1, 68, 101 and 156;
• Alternative transportation projects, including a new rapid bus corridor along Highway 1 between Monterey and Marina, utilizing the shoulder of the highway and/or portions of the parallel rail right-of-way;
• A new interchange at Castroville Boulevard and Highway 156;
• The widening of Imjin Road from two lanes to four, plus bike, pedestrian safety and transit improvements;
• Improved bike and pedestrian safety on Highway 68;
• Components of FORTAG, a paved regional pedestrian and bicycle corridor connecting Seaside, Marina, Del Rey Oaks, Monterey and unincorporated county residents to CSU Monterey Bay, the Fort Ord National Monument, and the Rec Trail;
• Increased transportation services for older adults and persons with disabilities.
X has support from strange bedfellows, from the Sierra Club to the Grower-Shipper Association, Landwatch to the Monterey County Farm Bureau. There is a collective understanding that our community needs to invest in our transportation infrastructure to keep this community first-rate, for locals and visitors alike. We agree.
>> YES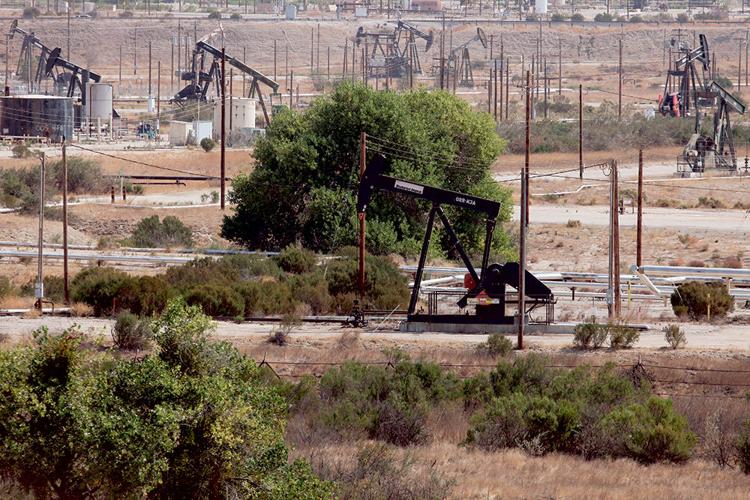 Measure Z, to ban fracking, wastewater injection and restrict the growth of the oil industry in Monterey County
Who do you trust more: the oil and gas industry and their slick PR agents, or your county planning commissioners and other concerned citizens?
That's the fight taking place over Measure Z, the so-called anti-fracking measure. Z would ban fracking, but it would also go further: It would prevent the expansion of the oil industry in Monterey County and would end the practice of wastewater injection, a practice in use for some 1,500 wells in South County.
Fracking anywhere near the Salinas Valley's main water aquifer is a bad idea, unless you feel like gambling with the $4 billion agriculture industry, our county's largest revenue generator.
We don't like that risk.
The PR machine has spent more than $2 million on this campaign so far to convince you that Measure Z will lower property taxes, hurt schools and effectively shut down the oil and gas industry in the county. Funding for this campaign – which as of press time has over $1 million in the bank – comes from Chevron and Aera Energy (jointly owned by affiliates of Shell and ExxonMobil).
Don't be fooled.
There are only 267 oil and gas jobs directly associated with the oil industry in this county as of 2015, not "nearly 1,000" that a recent flyer falsely claims. At the current price of crude oil, the assessed value of the property where the oilfields operate in South County is less than 1 percent of the county's total assessed property value – not as significant as portrayed. And Z won't necessarily shut down the industry – it only shuts down operations as they are today, if the industry doesn't find ways to improve and expand existing technology.
Backers of Measure Z say that existing reverse osmosis technology would comply with the terms of Measure Z. Chevron – one of two major local operators, alongside Aera – already treats about one-third of the water that comes up mixed with oil using reverse osmosis. About a third, and the residual water left after the RO treatment, is injected back into the ground – a practice Measure Z would end.
That's where the industry says Z makes it impossible to keep doing business as usual. When the Weekly invited opponents of Measure Z to present their arguments, they sent Salinas attorney Jason Retterer of the firm L+G, representing Monterey County for Energy Independence, and Karen Hanretty, a Sacramento-based spokesperson for Californians for Energy Independence. Hanretty asked Z supporters Jim Eggleston and Andy Hsia-Coron what they expect the industry to do with their residual post-treatment toxic water: "You want us to dump it into a landfill?"
"Yeah," Hsia-Coron replied. "That's what normally happens with hazardous waste."
Instead, the industry wants to continue injecting it 2,100 feet below the surface.
When opponents of Measure Z say it would do more than ban fracking, they're right: It would force the industry to adapt within its existing footprint, treating all of its water and finding a new way to dispose of wastewater. We think that's a good thing.
Gov. Jerry Brown recently signed SB 32 into law, requiring the state to slash greenhouse gas emissions to 40-percent below 1990 levels by 2030. That requires all of us to shift from a carbon-based economy to one that is more sustainable.
Z will not increase our dependence on foreign oil as Chevron and ExxonMobil claim, but will help propel Monterey County to the forefront of green technology.
The industry could've had it easy. Back in 2014, the Monterey County Planning Commission voted 7-0 to recommend a moratorium on fracking, which isn't even a routine practice here anyway (though it has happened). When the Board of Supervisors voted on the issue in March, 2015, instead of following through on the Planning Commission's recommendation, they caved to pressure from the oil industry. Activists set to work on their own initiative to do what the supervisors didn't; Eggleston and Hsia-Coron say as they did research, they realized a major threat – wastewater injection – is a routine part of existing oil operations, and they set out to stop that practice, in addition to fracking.
We asked Retterer and Hanretty why they hadn't gone along with the fracking moratorium. "It was sort of sprung on industry," Retterer said. "There was virtually no notice. That created a little bit of a lack of trust."
They don't trust the government to regulate them, which leaves us with another option: to let the people regulate them, and set Monterey County on a course toward visionary renewable energy alternatives – or at least cleaner oil operations.
>> YES
State Measures
Prop. 56, raising California's cigarette tax
Smoking continues to have an enormous impact on the state and its residents, triggering $18.1 billion in health care costs, lost productivity from illness and premature death. Even though fewer Californians smoke today than 10 years ago, there are still nearly 13 percent of Californians who continue to smoke, including an estimated 146,000 adolescents. The Campaign for Tobacco-Free Kids reported that over 47 million packs of cigarettes were bought or smoked by kids last year.
Prop. 56 would raise the state cigarette tax for the first time in nearly 20 years, increasing the tax on cigarettes by $2 per pack, raising an estimated $1 to $1.4 billion next year. The bulk of that new tax money would be directed toward Medi-Cal, the state's health insurance program for low-income residents.
The state cigarette tax is currently 87 cents per pack, which ranks 37th in the country (if Prop. 56 passes, California will have the ninth highest per-pack tax). Raising the price of cigarettes decreases smoking, demonstrated in both Chicago and Australia, where some of the highest cigarette taxes exist. In Australia, smoking decreased by half after their most recent tax.
California's tobacco control efforts have been effective in reducing smoking. Still, there are 34,000-plus California smoking-related deaths per year, a number that is astounding and simply unacceptable. Tobacco companies have spent nearly $56 million to defeat Prop. 56, compared with supporters' $18.8 million. That alone shows you that it's profits, not public health, at stake. This proposition sends big tobacco more than a smoke signal.
>>YES
Prop. 61, setting the price for prescription drugs for state agencies at the VA rate
California spent nearly $4 billion on prescription drugs last year, drugs for Medi-Cal and the California Public Employees' Retirement System (CalPERS). While state agencies negotiate drug prices with manufacturers to receive discounts and lower prices, the U.S. Department of Veterans Affairs pays on average 20- to 24-percent less for medications than other government agencies, the lowest price of any federal agency.
Prop. 61 would require state agencies to pay the same prices on prescription drugs that the VA pays. This will save the state millions of dollars—and also address the perceived gross profits large pharmaceutical companies make.
The opposition, funded by Big Pharma, is expected to spend more than $100 million to defeat Prop. 61. Donors include pharmaceutical companies Merck, Allergan, Johnson & Johnson and Pfizer. 
>>YES
Prop. 62 and Prop. 66, ending the death penalty
The death penalty is an ineffective criminal justice tool, and it rarely even works as it's supposed to. Since 1978, when California reinstated capital punishment, 71 condemned inmates have died from natural causes, 25 have committed suicide, eight have died from other causes and 15 have been executed, according to the California Department of Corrections and Rehabilitation. There are 747 offenders on California's death row, the country's largest.
Monterey County prosecutors are seeking the death penalty against Tami Huntsman, who is accused of torturing three children in her care and murdering two of them. If convicted and sentenced to death, she could spend decades in a costly appeals process, absorbing many hours of valuable time of public defenders who are already overburdened. Or she could spend the rest of her days in prison. Neither alternative will bring back Shawn and Delylah Tara.
Prop. 62 would end capital punishment in California, replacing death sentences with life sentences without parole. It would forever end the very real risk of executing innocent people; largely aided by DNA technology, dozens of people on death row have been exonerated.
Prop. 66 supporters claim the measure would fix the lengthy appeals process, but it's not clear that it would really work. (Though they've spent upwards of $4 million to get their message out, with support from law enforcement and prosecutors, including Monterey County District Attorney Dean Flippo.) In fact, it could create more problems by setting a five-year time limit for appeals and forcing lawyers without needed experience to take on death penalty cases. The answer isn't a layer of purported reform that would introduce new unintended consequences; it's getting rid of the death penalty entirely.
>> YES on 62 NO on 66
Prop. 64, legalizing recreational marijuana
Nearly half of all Americans say they have tried marijuana, despite it being illegal. (We guess another 25 percent didn't inhale.) To marijuana advocates, pot is a miracle herb helping create a relaxing "high" from the THC as the cannabis enters the body and the nervous system. For others it's entirely medical, helping treat a variety of conditions including glaucoma and ADHD, and offering pain relief from cancer.
According to a Pew Research study, 70 percent of Americans believe alcohol is more harmful to a person's health than marijuana. That finding led California to become the first state to legalize the medical use of marijuana in 1996; today, there are 750,000 medical marijuana patients in the state. MMJ is now legal in 25 states plus Washington, DC. Fourteen other states have decriminalized marijuana.
Despite our state having legal medical marijuana, it's not taxed – an opportunity Prop. 64 advocates see.
Proposition 64 will legalize recreational use of marijuana for adults 21 and older, and will tax both the growth and sale of marijuana, generating hundreds of millions of dollars in tax revenue annually for the state. That revenue would be spent on drug research, and enforcing laws to preventing environmental damage from illegal marijuana production.
The proposition allows any specific municipality or county to ban marijuana businesses by a majority vote of the people.
Four states have already legalized marijuana for recreational purposes (Oregon, Washington, Colorado and Alaska, plus DC), with five more states voting to do so this year. Last year, Colorado counted over $996 million in sales from recreational marijuana, generating $135 million in state taxes.
Currently, courts are clogged with cases of non-violent drug offenses, many of them marijuana-related, with a disproportionately higher number of blacks arrested for marijuana than whites.
After the first year of legalization, Colorado experienced a 3.1-percent drop in property crimes, a 12.8-percent decrease in homicides, and a 1-percent decrease in total crimes reported. Legalization would weaken the cartels that profit from the current underground drug economy.
Marijuana is here to stay. It is time for our state to have a sensible approach and attitude, regulating and taxing its cultivation and use.
>> YES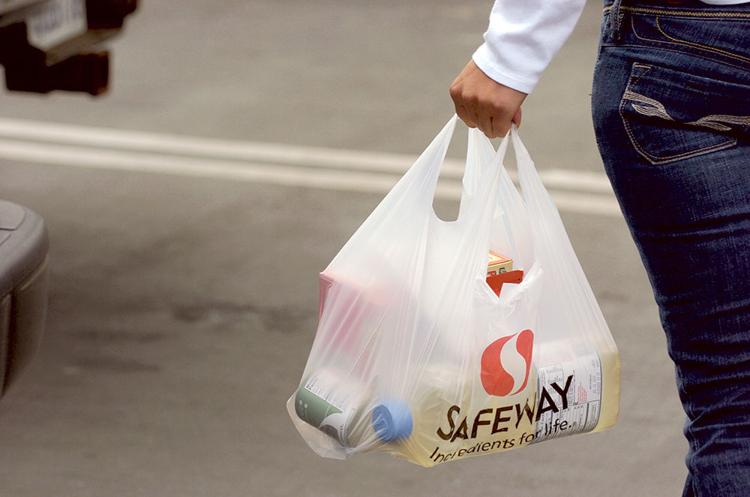 Prop. 65 and Prop. 67, upholding a statewide ban on plastic bags
Plastic bags, despite their convenience, need to become a thing of the past. They end up as litter, wash up into gutters, go down the sewers, land on the beaches and then in the oceans, and take years to break down. Even then, they break down into little plastic pieces, closely resembling bird or fish food – indigestible bird or fish food.
In other words, they're an environmental disaster.
A recent study by the Ellen MacArthur Foundation and the World Economic Forum predicts there will be more plastic in the ocean than fish by 2050 unless we drastically change our plastic habits.
Understanding the downside of plastic, nearly every jurisdiction in Monterey County (exceptions are Sand City and Del Rey Oaks – wake up!) have adopted local plastic bag bans. Statewide, more than 115 cities and counties including the three largest urban areas – San Jose, San Francisco and Los Angeles – also have bans.
The California Legislature passed a plastic bag ban, too, signed into law by Gov. Jerry Brown on Sept. 30, 2014, and which would supersede local ordinances. The law bans single-use plastic shopping bags and puts a $0.10 fee on paper and compostable alternatives, an effort to get people in the habit of carrying reusable bags. It was set to take effect last July, making California the first U.S. state to ban disposable plastic bags.
But that law has yet to kick in because the plastic industry is trying to smother it – and simultaneously trying to trick voters.
The plastics industry successfully put a 16-month stall on California's landmark plastic bag ban, forcing a statewide initiative this election. Now, with the industry-sponsored Proposition 65, they're trying to confuse you to vote for the wrong initiative.
Prop. 67 upholds the statewide ban; Prop. 65 is the plastics industry's sneak attack.
>> NO on 65 YES on 67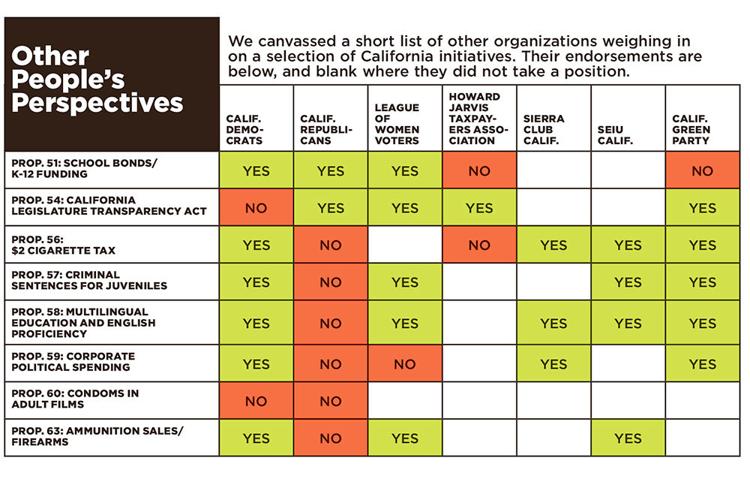 Editor's note: This story has been updated to reflect the following correction. The TAMC board voted 17-0, not 18-1 as first reported, to put Measure X on the ballot.
Editor's note: This story has been updated to include the Weekly's endorsement on Prop. 61 regarding prescription drug pricing, a position that did not appear in the print edition that came out Oct. 6.