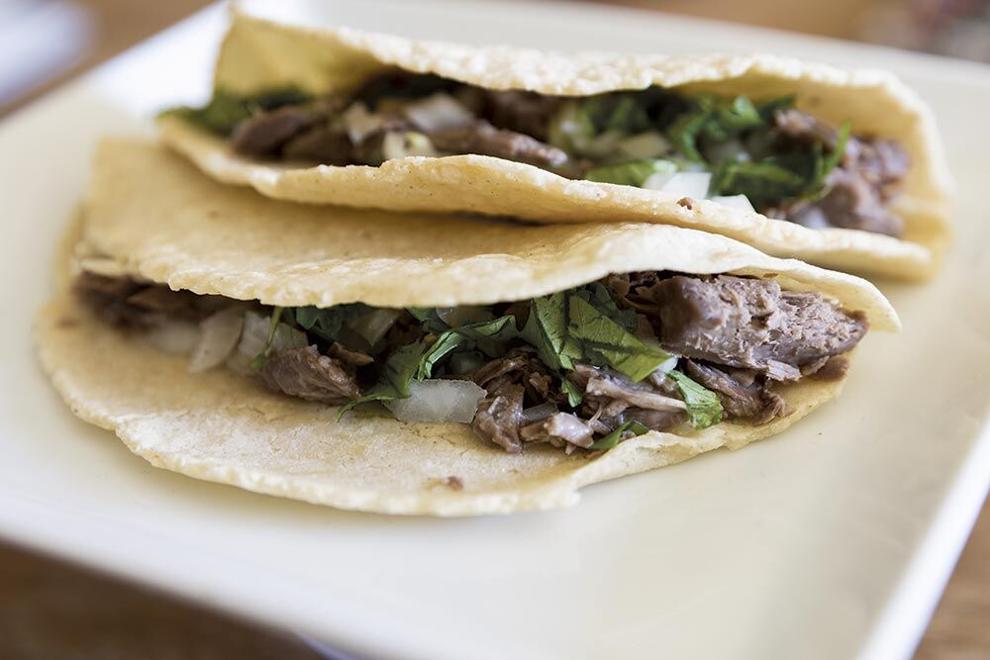 JULIA TORRES, A RETIRED FARMWORKER WHO LIVES IN WATSONVILLE, HAS ALWAYS MADE DIFFERENT DISHES FOR HER FAMILY – mixotes, pit-barbecued meat, mole or barbacoa. She's been the head chef at her daughter Sandy Wright's milestone celebrations, such as her quinceañera and her wedding. Wright's mom is the one who knew by heart how to prepare the barbacoa.
In many parts of central Mexico, barbacoa is made in an underground hole or oven. In her hometown, Torres says, it is a ritual for important events such as holidays, weddings, quinceañeras and baptisms. People work together to prepare the food and event, from gathering ingredients and utensils to the cooking. "We are all united," Torres explains. "I'm going to make the salsas, you're going to make the tortillas."
It's all very hands-on: selecting the lamb they will sacrifice, walking to the hill to bring back stones and firewood, chopping the vegetables and putting all the ingredients together in a large rounded metal tub, covering the pit with a lid and dirt and the hard part – waiting until the next day to enjoy the feast. (That's generally one or two hours before mass.)
Torres remembers gathering when she was little for barbacoa preparation, when women chopped and prepared the veggies and sauces while the men slaughtered the lamb and got the pit ready.
It's a custom in Mexico that she sees replicated in the U.S. (Torres now lives in Watsonville and Wright in Marina.)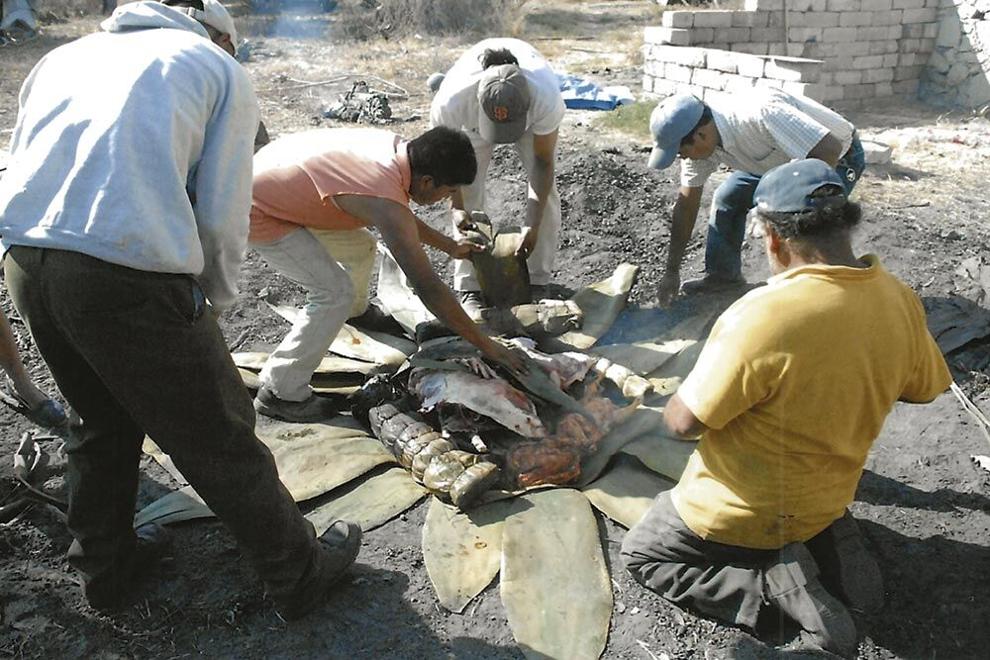 She got invited once to a party in Castroville and the barbacoa was delicious – and made the traditional way. "Even though we are in the United States we can still carry out those traditions," Torres says.
It's beautiful to see people continue with their ancestors' traditions, Torres says, noting that even the underground cooking can be accessible. "People who are homeowners, they can build a little oven in their backyards," she says.
But not everyone can build a pit where they live, and preparing the barbacoa the traditional way can be arduous, nowadays people also prepare barbacoa inside their homes using a steamer pot (the type that's normally used to make tamales).
Some ingredients can be hard to find locally, but are worth it. "The maguey leaf releases its flavor to the barbacoa," Torres says. She has maguey plants where she lives so she can have them on hand whenever she needs them.
The following recipe has been downsized from a serving size of roughly 50, using a whole lamb – hopefully we got the math right.