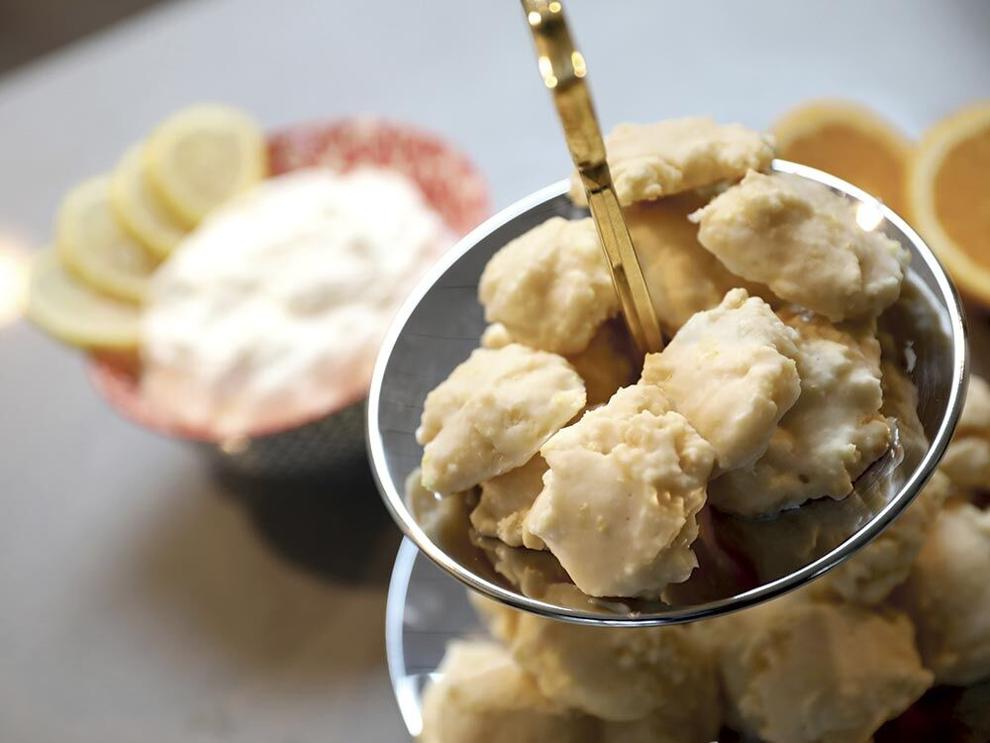 GEORGE LEONARD OF MONTEREY IS THE "COOKIE GUY" OF HIS FAMILY, the torch bearer of his Sicilian family's beloved cookie baking tradition. Typically carried out by the women of the family, he learned years ago by watching his aunts make their must-have cookies for get-togethers and holidays, including his family's version of biscotti con ricotta. Ricotta cheese cookies are "ubiquitous" among Sicilian families, Leonard says: "Every family has their own variation."
He was born and raised among a large Sicilian community that started a century ago when immigrants established themselves in the commercial fishing industry of Monterey Bay and the Sacramento Delta. Many families would move between Monterey and Pittsburg, located on the Suisun Bay between the delta and the San Francisco Bay, wherever the fishing was best. Members of Leonard's family would also travel to Alaska to fish for salmon in the summertime.
The immigrants brought with them their traditions and recipes, handed down over generations. They used simple ingredients and tools they had on hand. Whole milk ricotta, a staple in Sicily, was something many families made themselves so incorporating it into a cookie recipe was likely a natural evolution into baking. Leonard says you can't taste the ricotta – it acts much like buttermilk does in a recipe, giving the cookies a slight tang and a soft crumb texture. "I'm not crazy about ricotta but I do like it in the cookies," he says.
Ricotta cookies were originally made for celebrating the Feast of St. Joseph, the patron saint of families, Leonard says, but they make an appearance at other times of the year. "What I like about them is they're fast and they're easy. I can cook up a batch of them in under an hour," he says.
In his family's variation, the cookies are dropped onto a baking sheet into what look like little white mounds. "They look like a little lump," says Leonard, who likens them to the look of a small scone. "They were not designed to look pretty. They were designed to be eaten." Once cooled, a glaze made of powdered sugar, citrus juice and zest is brushed on the tops and bottoms, then left to set.
As the cookie guy, friends and family expect he'll bring cookies to events. He recently made 1,500 Italian cookies of different varieties for his daughter's wedding, including biscotti con ricotta. Every holiday season the retired banker makes those and other cookies for a gift list of 75-80 people.
"It's a job," he says of making the cookies. "I don't love it but I guess I like it enough to keep doing it." Ultimately, what he likes is the feeling of giving them to people he knows will enjoy his tasty gifts.