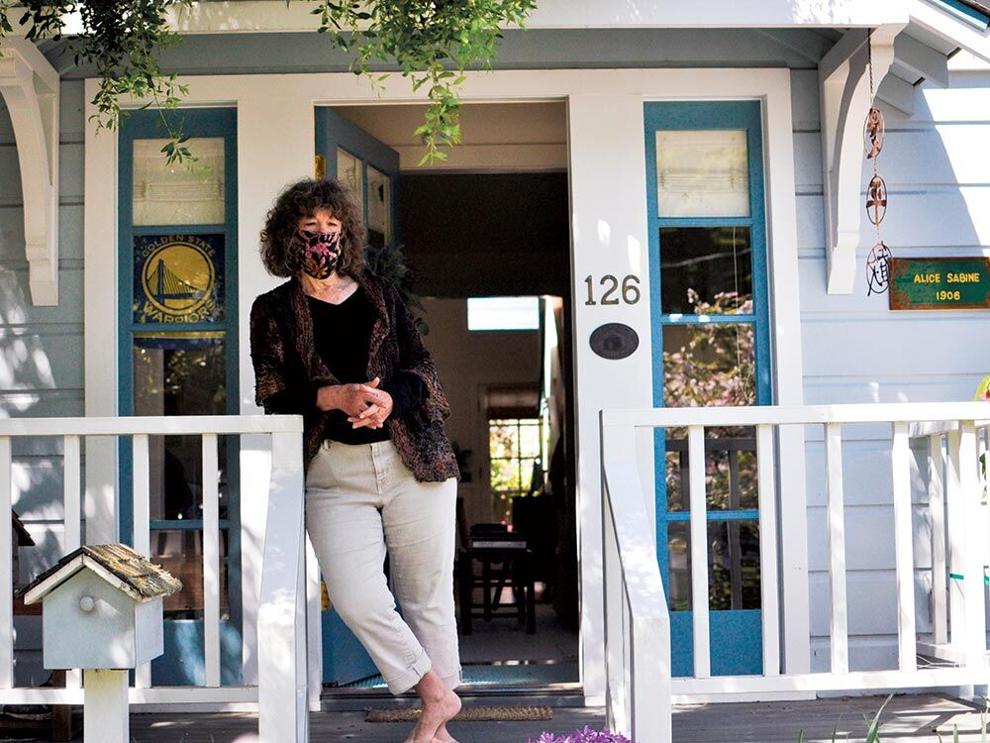 THERE ARE CERTAIN MARKERS THAT GIVE A CITY ITS CHARACTER. Carmel has its cobblestone streets and hidden courtyards. In Monterey, it's adobes and open plazas. For Pacific Grove, it's the abundance of boldly painted Victorians, lining its coastline and beyond. But P.G. wasn't always that way.
When Jean Anton was starting out her teaching career, she was looking for a cheap place to rent by the beach. Her friend suggested that she should buy instead.
Anton found her future home while out walking one day. She noticed the home was for sale and there just happened to be an open house going on. It was a simple bungalow complete with '70s-era details like redwood paneling in the laundry room. But it was the best she had seen. "To be honest, everything else I came across looked like a dump," she says. She bought it for $32,000 in 1974.
Today, it's one of the many vibrantly painted historic houses that adds to Pacific Grove's distinct rainbow coloring. It also has some new elements: Anton extended the front and back of the house a couple of feet in, and knocked down the inner walls dividing the living room from the kitchen. She built a master suite upward, transforming the original master suite into her sewing room. The simple beach bungalow with the unremarkable beige paint with a plain yard and simple raw wood plank fence is now a pale blue two-story house, framed by a crab apple tree that sprinkles white and pink petals on the sidewalk, a fiery-colored maple sapling and, when the season is right, purple wisteria and other flowers on a warm spring day. It fits in perfectly with the other equally eccentric houses on the one-way street near Lovers Point.
There's also another common thread that ties together most all the houses together on her block: Many have a green plaque with gold lettering spelling out a name and a year tacked next to the front door, for everyone to see. The plaque at Anton's house reads, "Alice Sabine 1906." One of her next-door neighbors' reads "J. Kirk 1891," the other "Annie J. Hillen 1913."
That's because her house and many of her neighbors live in historic homes, as certified by the Pacific Grove Heritage Society, of which Anton serves as secretary. The plaques show the first year in which taxes were paid on the property, and who paid.
There are varying accounts on how the Heritage Society was formed. One tells of a group of young Pagrovians who found out that a small old house with a wraparound porch was set to be demolished in the '70s, right around the time Anton bought her house. The like-minded group of people rallied around the cause of preserving the old building. Today, that restored house is still there, and it is the cozy little brunch spot Red House Café on Lighthouse Avenue.
Robin Aeschliman, another board member of the Heritage Society, notes the society isn't an outside entity tacking up plaques on Pacific Grove's old buildings. It takes community interest to keep it going. "It starts with the owner," Aeschliman says. "The [society] doesn't award a plaque unless the homeowner applies." In other words, preserving and certifying historic houses relies on the group as much as it relies on a homeowner's interest in piecing together the past of their home.
City and county government are also useful resources people interested in learning the history of their home – Monterey city officials, for example, suggest asking the Permit and Inspection Services Department for a "property jacket," a file kept on microfilm containing information on permits for significant changes to design, plus any documents that might identify the architect and the builder. The chain of previous owners, meanwhile, is recorded at the Monterey County Recorder's Office, which tracks every property transfer.
In Pacific Grove, Aeschliman and Anton point out that living in a historic home doesn't mean living in the past. According to Aeschliman, historic houses are judged by the characteristics presented from outside of the home. Homeowners can build up and out, like she and Anton have both done, but the design has to stay true to the nature of the home's original characteristics. "A big bay window here?" Anton says, tracing an invisible square where her front door is. "I wouldn't be able to do it."
There are not too many rules. But one that sticks out to both historic homeowners is the stringent policy of wood windows only. No vinyl or metal windows allowed.
As for the interior? Prospective historic homeowners needn't worry. "You can go to town," Aeschliman says.
Anton, however, wanted to keep her home's past very present, even in the interior. She opted for beachy blue tiles outlined in white grout instead of marble or granite countertops for her kitchen. She chose open beam painted ceilings instead of closing them off with a layer of stucco. The bones of her house are there, and it's as apparent from the outside as it is from the inside.
"It's a pain having to clean the grout right away if you accidentally spill some red wine on the counter," she says. "I wanted to renovate in a way to honor the history of the house. I wanted something different."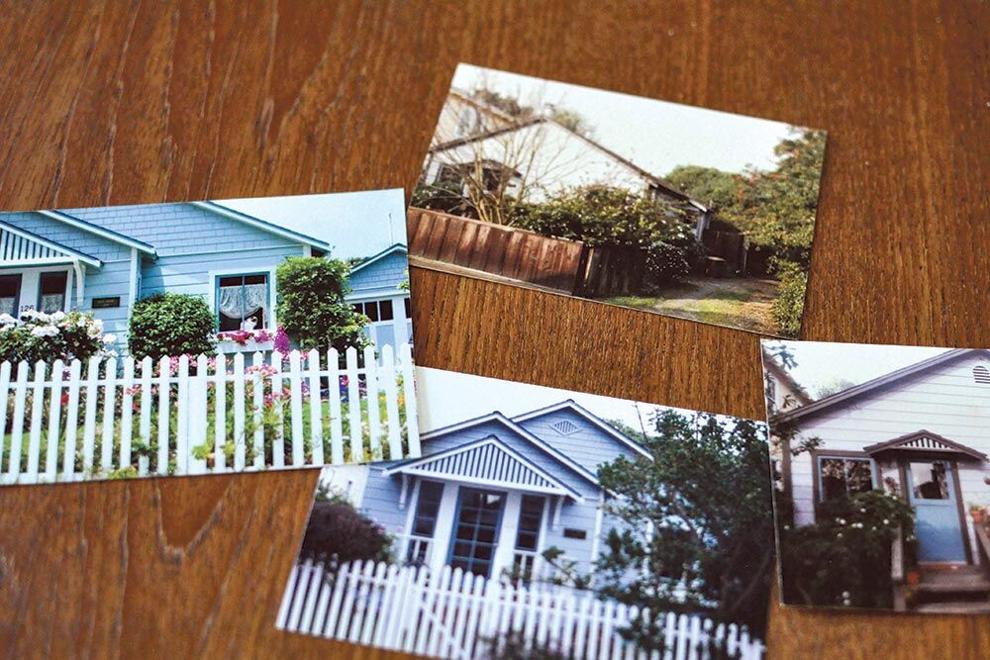 Without property owners like Anton or Aeschliman, Pacific Grove would be a little less colorful and a little less unique.
"Honoring the past improves the value of the homes in the present," Aeschliman adds. "The communities that have restored their historic homes have found an appreciation and value in it compared to communities that do not respect them."