ANNIJKE WADE TWICE HAD TO FIND HER WAY INTO THE WORLD OF MOUNTAIN BIKING.
First, in 2019, she was new to Santa Fe, New Mexico when a coworker invited her to a mountain biking club. Wade was interested, but had never done it before. "I was looking for new ways to explore my new home, new ways to get involved," she says. So she ordered a mountain bike online, assembled it herself, and went on a test ride, starting small at three miles. "It was pretty challenging for me, but I was like, 'This is cool, I can do this.'"
Wade showed up for her colleague's group ride prepared, but at a different trailhead – they never found each other that day, a scenario that might scare some people away. But for Wade, it was an invitation to ride herself, and to discover a passion. "I was hooked," she says. "I really enjoyed the zen-like feeling – all I could think about was the trail in front of me. I became really laser focused on mountain biking."
As a Black woman, Wade encountered relatively few riders who looked like her. But her love of the sport, combined with her ability to build a community online – where even today she continues to connect with other mountain bikers who are women and people of color – keep her community growing.
"Being a beginner is intimidating in and of itself, regardless of your identity," Wade says. "I found a lot of strength in connecting with people who do look like me."
That strength helped propel Wade to 2021, when she had her first pro sponsorship, and was registered for 13 races in gravel riding and mountain biking. But also that year, riding with friends at a New Mexico bike park on a weekend off, Wade hit a jump "just a little wonky." She tried to reduce her speed, but it didn't stop her from a catastrophic fall. Lying on the ground in the middle of the trail, Wade couldn't feel her legs, and immediately knew something had gone terribly wrong.
It was day four of a months-long recovery from a spinal cord injury when Wade decided: She was going to get back on a mountain bike, and she chose her model, a full-suspension, all-electric Bowhead Reach.
Now, Wade, 38, is again a beginner, building up her skill level. She moved to Seaside (where she grew up), and is mountain biking as an adaptive athlete on Fort Ord and, most recently, a technically challenging trail at Toro Park. And she's again forging a community with cyclists who, like her, have mobility limitations.
In her two identities, as a Black cyclist and as an adaptive cyclist, Wade has found power in connection with a community.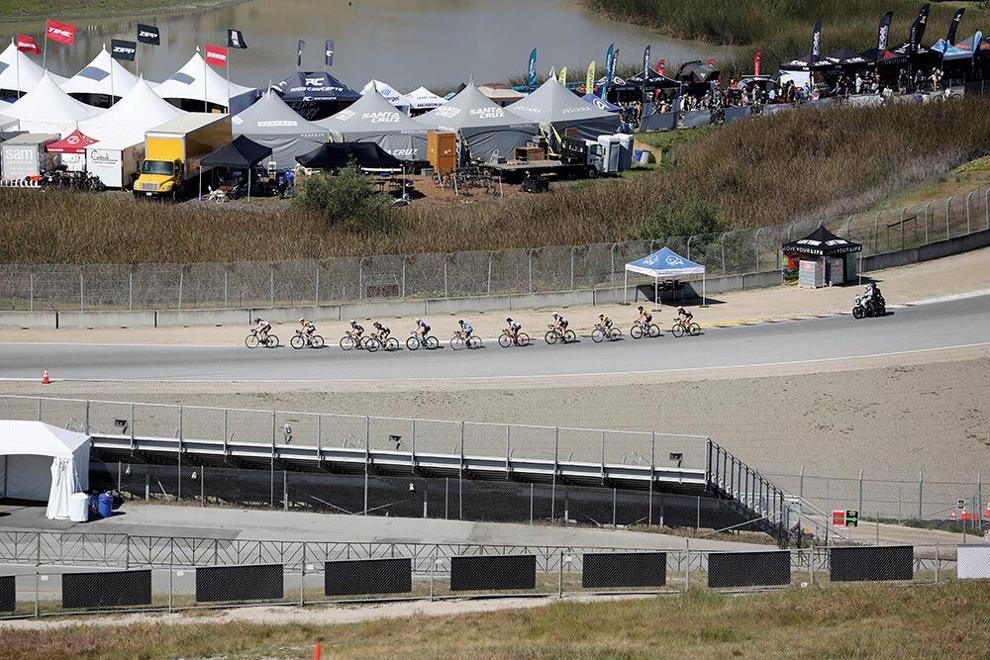 She is far from the only cyclist who's found power through connection, and at this year's Sea Otter Classic, which runs from April 20-23, she will join a few other leaders in the effort to make biking more inclusive. Wade will join a discussion about how to encourage more equitable representation, followed by a 12-mile bike ride – not a race, but just a ride. Everyone is welcome, especially cyclists who are not white, cyclists who are queer, cyclists with disabilities, cyclists who come from a marginalized background.
This is the festival's explicit way of inviting everyone, whoever you are, to engage in the world of biking.
"Everybody that rides a bike is a cyclist," Wade says. "There is no one way to ride, no one way to show up. You don't need to wear anything in particular – you should wear a helmet – but you don't need particular shoes, or a fancy backpack. Just get out there and use a bike."
But reality is that there are indeed barriers to entry. Bicycles are expensive; bicycling infrastructure in many places is dangerous or nonexistent. And yet, lots of people ride bikes, at all sorts of speeds and for all sorts of reasons (for exercise, for fun, for transportation).
Leaders in efforts to expand our understanding of who bicycling is for (spoiler: everyone) will join Wade in the Q&A and gravel ride. Rachel Olzer is executive director of the Arkansas nonprofit All Bikes Welcome; Renee Hutchens is a Navajo bicyclist and storyteller; and Brooke Goudy is owner of the health and wellness company Rowdy Goudy, which aims to introduce cycling to women of color. (Goudy also plays an advisory role in government in Denver, Colorado, encouraging bike infrastructure that supports diversity in cycling through infrastructure.)
Goudy, a Black woman, got into mountain biking a few years ago when she was dating a middle-aged white man – the kind of person who was all too often the face of the sport.
Goudy has excelled in the world of cycling, earning sponsors through adventures like biking across the United States, and completing a four-day race in Iceland (600 miles, and "climbing a ridiculous number of feet"). But she defines herself not as an elite athlete, but a regular person who decided she liked riding a bike and wanted to do it more. "Nobody is looking at a pro racer and saying, 'I can do that.' But maybe they are looking at me, the girl next door, saying, 'If she did that, then I can do that.' I am really excited about that, especially as a Black woman," Goudy says.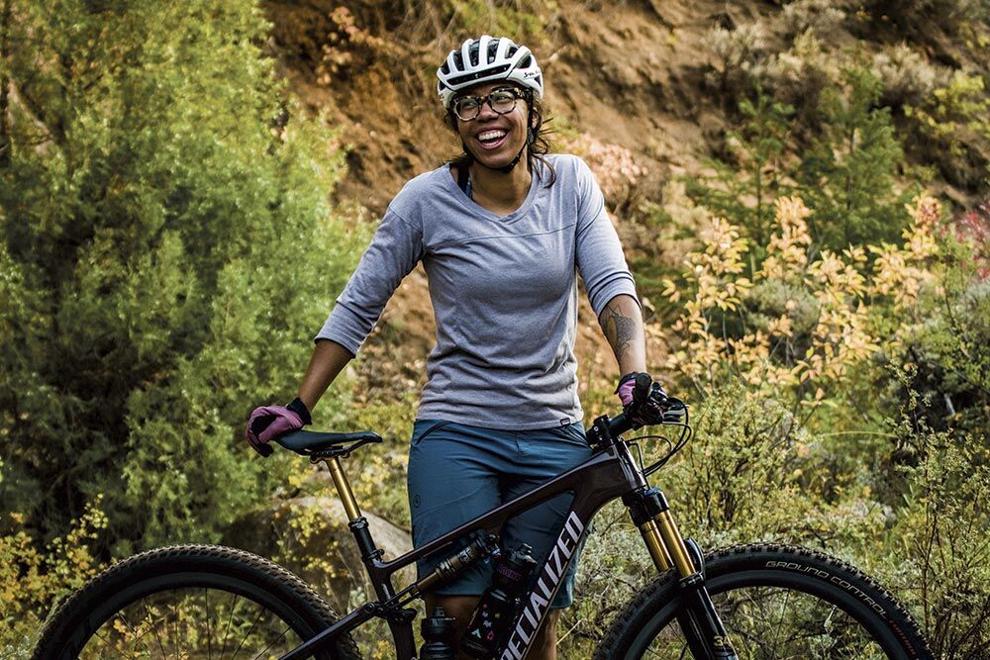 Since Life Time Inc. acquired the Sea Otter Classic in 2021, it has expanded an emphasis on racing. But alongside that, a commitment to diversity and inclusion is sending a clear message: Biking is for everyone.
While the festival draws 6,000 racers, it also draws non-racers – just regular people who like to ride bikes.
To Goudy, this year's Sea Otter Classic lineup represents a significant shift in how white people have dominated ideas about what athletes look like and who they are. Her dad, she says, used to sometimes bike to and from work if his car was out of commission. "He probably rode just as many miles as the white guy who put on Lycra and did 50 miles on the weekend for fun," Goudy says.
But he is no less a cyclist. "In the past, there was an image of what a cyclist is and what a cyclist looks like – we are redefining that," she says. "You can enjoy cycling whoever you are, on whatever bike you choose, wearing whatever the fuck you want."
Goudy and Wade both point to a growing number of affinity groups – biking groups for people of color, for queer cyclists, for fat people. Everyone is welcome and increasingly, the biking industry is acknowledging that.
"We are trying to create a safe space for people," Wade says. "This is the largest bike festival in the world – it's important for people to feel welcome."
The event guide that begins on p. 27 and continues at right is just a partial list of what to expect amid the sprawling expo, pro and amateur races, and community bike rides.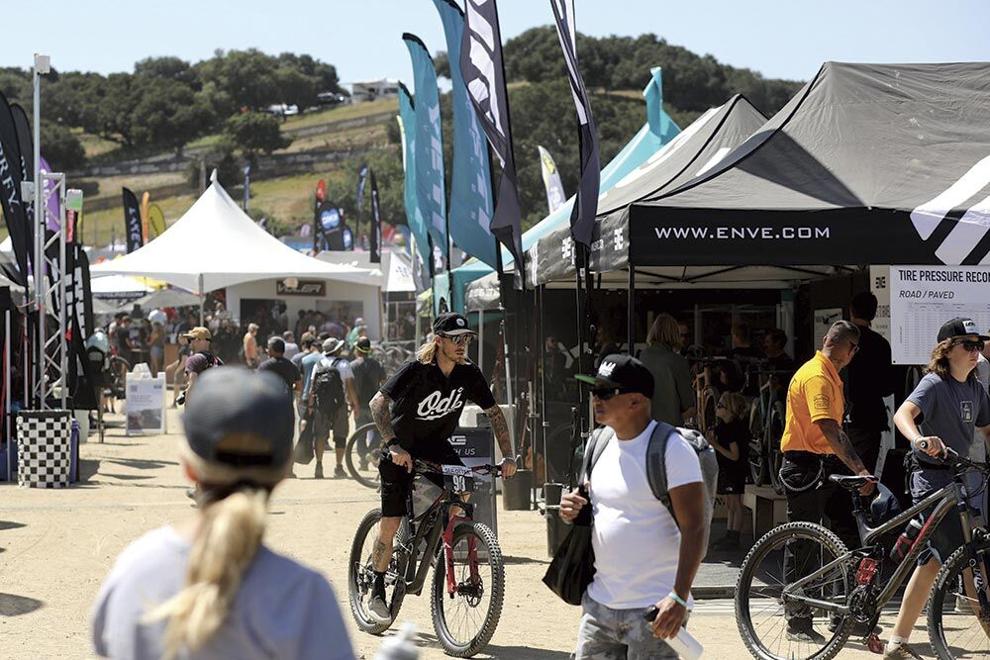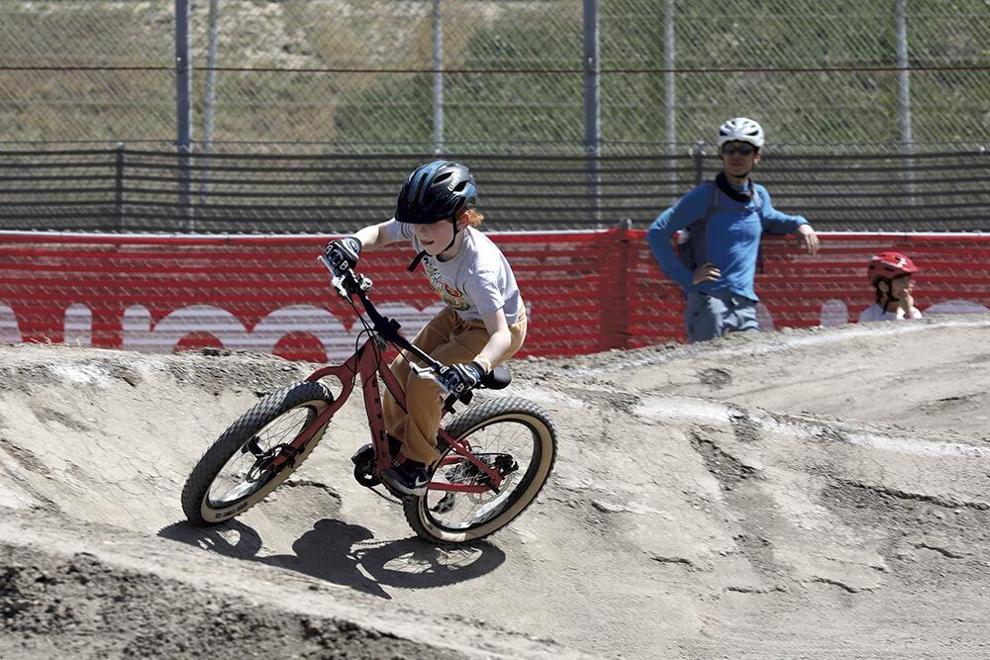 ---
Up to Speed
---
Kids on Bikes
There's no better time to learn how to ride a bike than now, and that is especially true if you're a kid. Children ages 12 and under enter the festival for free, and Sunday, April 23, is family day – that means up to two adults may also enter for free, so long as they are accompanied by a child. There are also kid's bike races for various age groups (9 and under, 10-12) throughout the weekend, and a family-friendly bike tour of Fort Ord National Monument takes off at 11:30am Sunday, April 23.
Cross Country
Last year, Sea Otter went bigger than ever on racing ambitions and this year you can expect some favorites to return. The Sea Otter Fuego XL is back for a second year, on a two-lap course that covers 65 miles and 7,800 feet of elevation on Monterey's Fort Ord National Monument. It also kicks off the 2023 Life Time Grand Prix series presented by Mazda, where 70 of the world's best cyclists will once again compete in seven events for a $250,000 prize purse. The races starts at 9am Saturday, April 22, with staggered start times until 9:35am.
Getting Branded
Expect more than 1,000 brands to be represented at an expo featuring all things bicycle, from the latest in bikes themselves to bike shoes and clothing to energy snacks and kinesiology tape. Peruse the expo for opportunities to demo new gear and hear from pros at various autograph sessions. Giro d'Italia Hall of Fame member Francesco Moser and a group of Italian riders just rode his latest design from Southern California to Sea Otter, and will share stories from the road and technical details about the F-Moser e-bike. Bowhead (which makes the adaptive bike that Annijke Wade rides; see story, 26) and Fox offer a suspension tuning session for adaptive riders. Look for lots of coffee giveaways in the morning, and beer in the afternoon. Industry reps will be coming off the three-day Sea Otter Classic summit preceding the festival, so they'll be up to speed on the latest trends.
It's Electric
Yes, you do have to pedal, this is still a bike race. Electric mountain bikes are the bike of choice for races on Friday, April 21 (men start at 3pm, women start at 3:05pm).
All Aboard
PEARL iZUMi hosts a sunset gravel ride at 4pm on Thursday, April 20 – bikers of all abilities are welcome. The brand's sponsored athletes include Marley Blonsky, a co-founder of All Bodies on Bikes, a movement advocating to include all body types – including fat people – in the biking community. At 10:30am on April 21, a Q&A focused on diversity, equity and inclusion is followed by a 12-mile bike ride open to all.
Free Fall
Lay off the brakes and build up some speed. Downhill races happen throughout the festival, culminating with the elite finals at 1pm on Sunday, April 23.
Earth Tones
Here's an excellent way to celebrate Earth Day (Saturday, April 22): Ride your bike. Even better, get free entry to the Sea Otter Classic expo if you join in recycling efforts. Bring a bike tube or tire to recycle, and get access to a display of the latest and greatest.