Day 83 of the Soberanes Fire: Dark gray clouds loom over Big Sur's jagged hills and windy trails. The clouds billow above terrain that has burned for nearly three months, where land has turned into ash, and madrone tree skeletons and charred brush are peppered throughout. But storms are coming – a sign that relief is on its way.
The rain will fall over thousands of acres of scorched land, still hot from the flames that seared mountains, ridges, canyons and 56 homes – and where a firefighter lost his life, and a dozen others were injured trying to put the blaze out.
As U.S. Forest Service safety officer Nathan Leatherman hikes up a steep hill on Big Sur's Pine Ridge Trail, he walks through shrubs; the path is crowded with a fire crew wielding chain saws, and the brush they've cut. Leatherman points across a canyon to a bushy mountain smudged with thick, ashy stripes, where clusters of green oak trees are still intact.
"We don't know why it burned the way it did," Leatherman says. "But it was ruthless."
Atop the hill, a desolate stretch of barren moonscape appears.
The wildfire started small: an illegal 2-foot-by-2-foot campfire, left unattended at Garrapata State Park early in the morning of July 22. Within hours, it grew into a fiery beast that roared for 12 weeks.
The fire targeted rugged cliffs that made the fight an impossible one at times. At least a half dozen firefighters say the Soberanes Fire is one of the most challenging wildfires they have ever responded to. Some compare it to a blind warfare: dropping water bombs from above, not knowing if their target was reached, due to the thick blanket of brush, plus smoke and flames. Crews also struggled to get boots on the ground mainly because of the lack of walkable access points into the affected territory.
The fire was contained on Oct. 13, 83 days after it began. By then it had burned 132,127 acres, 5 percent of Monterey County, an area four times the size of San Francisco. Thousands of firefighters from cities and counties all over California, who used millions of dollars worth of supplies from paper to print maps to air tankers and fuel, participated in the effort.
As of Oct. 21, at least $262 million had been spent, making it the most expensive firefight to ever take place on U.S. soil, according to Robin Nimura, the finance section chief for the USFS.
As the last fire crews packed up and concluded their job of dousing a disaster that devastated a beloved portion of the county, another arduous job began: paying for it.
~ ~ ~
Day 76 of the Soberanes Fire: At the crack of dawn, about 50 firefighters stand near a cluster of dark green and navy blue tents on a frosty morning. They meet with their supervisors at the Rana incident camp in Carmel Valley to be briefed on their tasks for the day.
Meanwhile, at the opposite end of the camp – a stretch of dirt, ash and grass – Nimura sits inside a trailer parked at the end of a row of about 10 other trailers. He is punching in numbers, tracking the day-to-day expense of these firefighters' assignments.
It's a tedious task. But in the end, these calculations will determine the budget for future firefights as well as help inform the budgets for other wildfire efforts, such as prevention, education and prescribed burns, funded by the California and federal governments.
So every day, Nimura amasses all sorts of receipts and with the help of a 10-person team, he determines the total cost of everything, including things like chair rentals, tents and laundry units. There are tools, aircraft and loads of fire retardant. There are also extensive catering costs for hungry firefighters who numbered as many as 5,000 at the peak of the firefight.
In the early stages of the fire, when Cal Fire was in charge of the incident – and when $6.8 billion worth of structures were threatened, according to Nimura – the fire effort cost about $7 million a day, according to Cal Fire Ordering Manager Jesse Torres.
Things changed on Aug. 26, when the fire crossed federal boundaries into the Los Padres National Forest. The USFS took over command and the daily cost dwindled by more than half. The feds needed less resources in the national forest because the mission is to manage the fire as a part of the ecosystem's natural renewal process, as opposed to Cal Fire, which suppresses the fire in more populated areas with the priority of protecting human life and property.
Judy Reynolds, a USFS finance chief, estimates the feds spent an average of $2 million a day in the months of August and September, 60 percent of it on equipment and incident camp support. The other half went to things like payroll and aircraft. (See chart below for the complete budget breakdown.)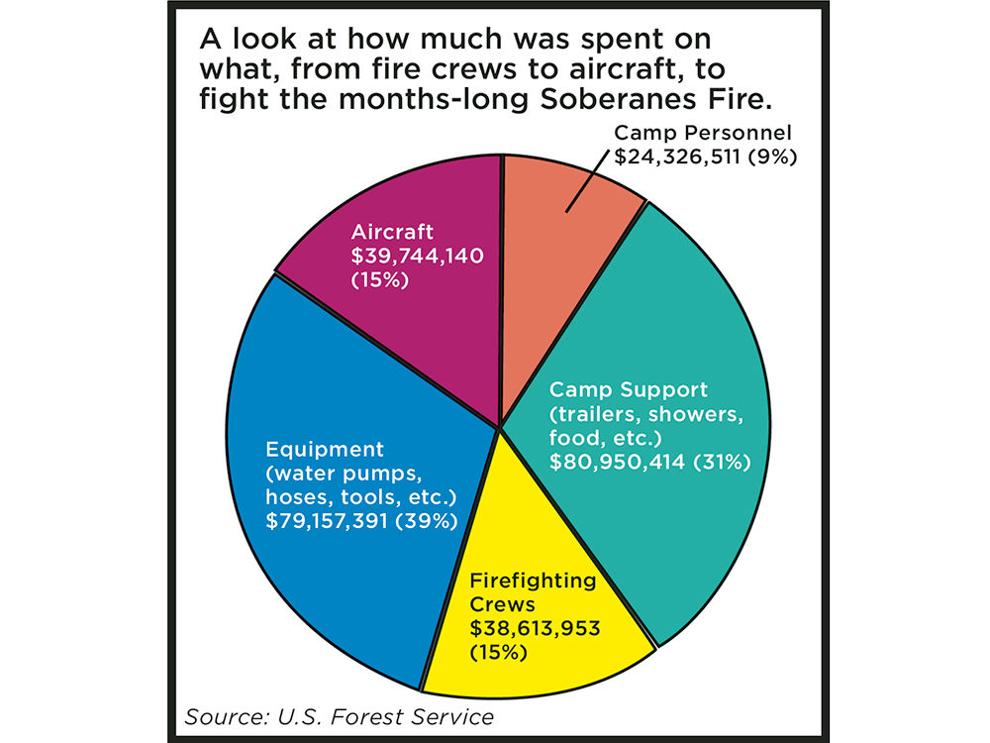 "Almost every day we are looking at how to retain costs," Reynolds says. "Sometimes it means moving people out of tents if we are not filling [tents] up." Sometimes it means moving firefighters away from tents and into sleeping bags on the ground.
"We also look at aircraft and ask ourselves, 'Do we really need it?'" she says.
Some days, the USFS spent about $500,000 on aircraft alone. Every time they used an air tanker to drop a load of bright pink fire retardant, it ran $40,000.
Even after the fire was declared fully contained on Oct. 13, costs continued to accumulate. Nimura estimates up to $1 million a day was spent in the subsequent two weeks, mostly to cover repairs to hiking trails after being damaged by dozers and other heavy equipment.
By late October, the average daily expenditure was down to $200,000.
But expenses will be ongoing until the fire is out; containment just means firefighters have drawn a successful perimeter and it's no longer growing. For the expense period to end, numerous storms need to come in.
"Decent, soil-wetting rain that is continuous for several days, or it won't be considered out," says Michelle Carbonaro, a USFS spokesperson.
As drought-stricken California desperately waits for moisture, hundreds of vendors – a big portion of them retired firefighters – contracted to supply equipment and material to battle the fire, await their paychecks. Six months after the fire is deemed controlled, periodic payments will start to roll in, Nimura says.
To become a vendor, a business owner needs to go through a competitive application process. Lobbying to get a piece of the firefighting expenditure pie is part of the vetting process at times, according to Steve Davis, a retired USFS division chief.
"To be clear, there is a fire-industrial complex in fighting fires," he says. "The biggest problem for us, though, is getting the right people who will give us the equipment we need when we need it."
Wildfire suppression costs are expected to balloon in the near future, as longer, more severe fire seasons take place because of climate change and the ongoing drought. As larger wildfires pop up, the USFS is sounding the alarm over those exploding costs of firefighting.
National wildfire fighting costs have averaged $1.8 billion in the past five years, according to the National Interagency Fire Center. The USFS then uses a 10-year average of its expenses to predict and request money from Congress. (For historical federal firefighting spending, see graphs, p. 26.)
This is likely to take a toll on taxpayers. The money spent fighting wildfires, like the Soberanes Fire, may affect funding fire programs within the USFS that handle land management, post-fire restoration and recovery efforts for threatened and endangered species.
"It's a controversial topic," Nimura says. "There are no right answers in a time with a tight budget."
In California, homeowners in rural areas protected by Cal Fire pay a $152 annual fee to be protected in case of a fire or medical emergency. But that's not nearly enough to cover the gradually increasing costs of firefighting.
Cal Fire's firefighting budget is $943 million for 2016-17, with another $424 million when a situation becomes "extraordinary," says spokesperson Janet Upton. The Soberanes Fire falls within that "extraordinary" category.
Cal Fire applied for (and won) a federal grant to be reimbursed by the feds for the state's portion of the cost.
"It's not necessarily easy to get [the grant], but we always try," Cal Fire spokesman Jonathan Pangburn says. But they don't always get it. "If you had to pay for it all, you would bankrupt your local government."
The federal government will pay up to 75 percent of Cal Fire's total expenses in the Soberanes Fire, which Upton estimates to be about $100 million. Exactly what percentage the feds will pay has yet to be determined, but Cal Fire will be responsible for at least 25 percent of the bill.
In some cases, local governments have to pay a portion of the cost if the fire started within its jurisdiction. The Soberanes Fire, however, started at Garrapata State Park – state land, so Monterey County itself is off the hook, at least when it comes to firefighting costs.
The county estimates it will have to pay $10 million for repairs including roads and infrastructure damaged by the fire and personnel costs. There's one problem though: The county's $4.7 million emergency fund has been exhausted, and is already underwater for $5 million due to unbudgeted needs that including court-mandated jail upgrades, emergency watershed treatments and newly approved employee bargaining agreements.
~ ~ ~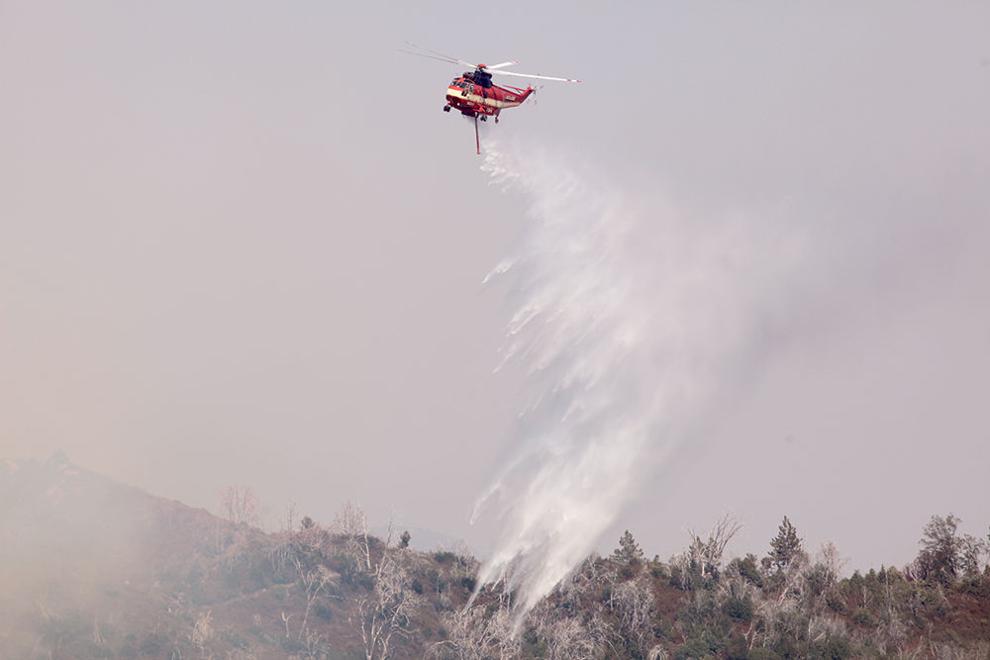 Day 82 of the fire: Smoke is no longer visible over Palo Colorado in Big Sur, but the smell lingers. Tomorrow, the fire will be contained.
Clad in a baggy sweatshirt and jeans, Cheryl Goetz, the fire chief of the volunteer Mid-Coast Fire Brigade, stands on the balcony of the fire station, which is deep in the redwoods at the crest of a hill. She clings to her thermos and looks over the community she vowed to protect, the one where the fire destroyed dozens of homes.
"These were not [just] structures," Goetz says. "These were homes and people's memories."
Goetz retired from Cal Fire more than a decade ago. She has also lived in the forest for much of her life, so she's able to tick off the safety protocols to protect homes: clearing brush within 100 feet of her home, taking photos of her personal belongings twice a year to back insurance claims and having enough water available nearby. It comes with the territory.
When a fire threatens Palo Colorado, Cal Fire responds and the fire brigade assists with its local knowledge of the landscape, secret routes and private gate keys. Goetz says the structures the Soberanes Fire destroyed range from unpermitted sheds made of tin and wood to "high-end homes."
All the private property destroyed in the Soberanes Fire was located in Palo Colorado, according to Steve Vagnini, the county assessor. He estimates 14 of those properties were built without a permit.
Some of these structures, Goetz says, were hard to access for out-of-town firefighters who did not know the neighborhood's maze-like, rugged roadways, or were unfamiliar with the detailed maps the fire brigade possessed.
The nonprofit, all-volunteer brigade operates on a $90,000 budget from donations, not taxpayer assessments.
Goetz says she is working toward turning the brigade into a district fire department, which would mean residents would be taxed to fund it.
"In the end, it is more cost-effective to have a fire department because insurance rates are based on staffing levels and responsiveness," Pangburn adds. "You get what you pay for."
The combined value of the homes destroyed in Palo Colorado was $7.5 million, Vagnini says. The loss of these homes also means the county will lose at least $1.3 million in property taxes.
~ ~ ~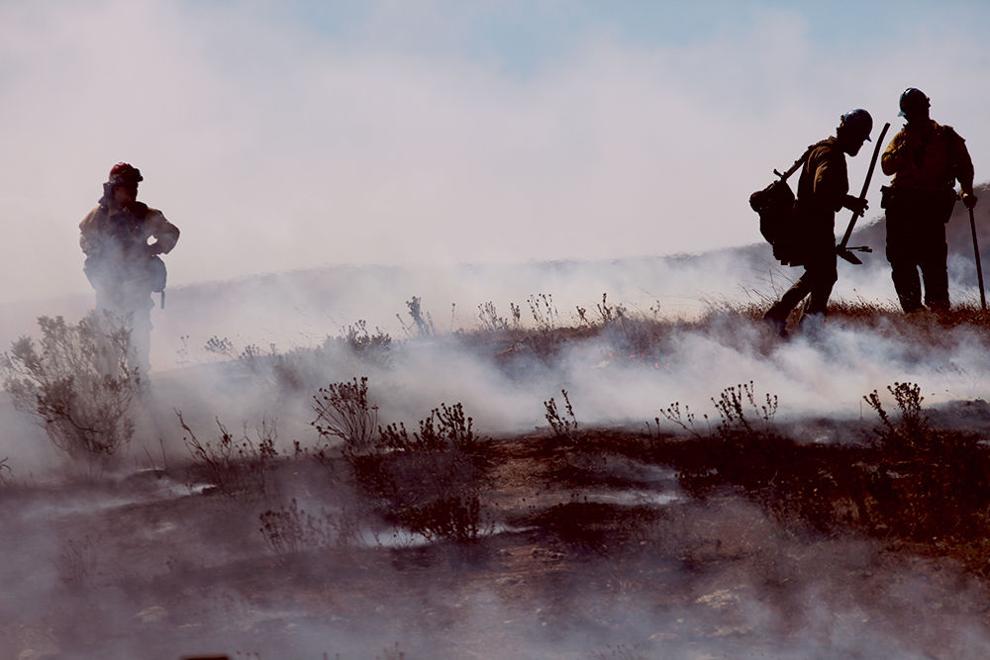 Day three of the fire: The Soberanes Fire roared into the woods of Rocky Creek, Michael Caplin's backyard, an area that had not burned for 100 years. As he prepared to leave – when it became clear he couldn't safely stay to defend his property – Caplin says he looked into the creek bed and observed a striking sight.
"It looked like a highway, 80 lanes wide, like you were looking at all the taillights," he says, "up the riparian corridor."
Caplin, a board member for the Fire Safe Council for Monterey County, had been involved in winning a grant to remove dead wood – fire fuel. They'd done that part, but it would've taken another grant – and cutting through red tape – to get rid of the cut lumber in the creek bed. Instead, he watched it burn. "It looked like a river of fire," he says.
Caplin serves on the Fire Safe Council alongside Joe Rawitzer, who also advocates for more funding for prevention work – conducting prescribed burns in areas where vegetation has grown tall and dry, and becomes fuel that can feed any tiny spark.
But there are fiscal and bureaucratic challenges.
In Sacramento, Upton says it is a constant battle to convince legislators more money should go to Cal Fire's fire prevention budget: In 2016-17, Cal Fire will spend $1 on preventing wildfires for every $11 it will spend on fighting them.
When it comes to dealing with fire prevention, there are competing opinions. A retired veteran who recently moved to Monterey County, for example, has a specific scientific approach to battling the domestic threat. He wants to have a surveillance system in place to detect wildfires as soon as they begin – or even before they spark.
Early on the morning of July 22, two women hiking in Garrapata State Park witnessed the star…
Rawitzer and Caplin want to see more funding go to prescribed burns.
In the past year, the Fire Safe Council donated $5,000 worth of firefighting tools and training for 23 monks at the annual Tassajara Fire Academy at the Tassajara Zen Center. It's a good training, Rawitzer says, but he'd rather see the state get more serious about approaching the annual goal of 20,000 acres of controlled burning statewide. Last year, Cal Fire burned just 6,300 acres, about one-third of that goal. And up until the early '70s, Rawitzer says, it was customary to burn upwards of 55,000 acres in Monterey and San Benito counties alone every year.
In 1999, Rawitzer says the council recommended prescribed burning of hazardous fuel in Palo Colorado. Again in 2010, the council identified that as a priority, but it didn't happen.
"The one thing that we can do differently is through prescribed burns," Rawitzer says. "We need to reintroduce fire into the ecosystem, because what we have is a fuel problem – vegetation that is ready to burn continues to build up."
---
---
On Oct. 31, after days of heavy rain and improved weather conditions, Cal Fire lifted a ban that allows those with permits to resume strategic burns. That is if they don't hit regulatory roadblocks.
With the fire season coming to a close, firefighters will continue to pray for rain in Big Sur. The drought cycle will persist and more vegetation will turn into fuel. In the meantime, the county will charge forward and repair its damaged infrastructure and help homeowners rebuild­­ – waiting for the next big fire to hit.