A balding man in his late 50s sits down to a table set with perfectly polished Riedel Cristal glass that costs more than $40 (before any wine goes in it). Ceiling lights point down onto the center of the table. He takes off his cashmere blazer and hands it to the waiting host. He glances at his gold Rolex that shimmers toward the three guests he's entertaining, then takes a seat.
He grabs the thick, heavy binder with gold embossed lettering and says, "This is my favorite restaurant. I love their selection of Burgundy and Bordeaux. I've been coming here for years."
After overhearing the man's interest in wine and her restaurant's list, a woman approaches. She keeps a professional appearance and wears a pin that reads: certified sommelier. A serviette hangs over her wrist. She anticipates questions about producers, soil types, vintages.
"Did anything catch your attention on the wine list?" she asks.
The man doesn't look up.
"Can you send over the sommelier?" he asks. "I want him to tell me what will go best with my foie gras."
Such encounters are commonplace in the life of the female sommelier, even among restaurant goers who can't tell the difference between a Federspiel and a Smaragd. Locally, though, that is changing, thanks to a wave of female sommeliers making advances in a field that has long been male-dominated. Their unique palates are pushing enlightened wine lovers to new, adventurous and rewarding places. Their sensibilities – along with the dedication to studying and hospitality service it takes to be an elite sommelier – have earned them some of the most sought-after wine jobs in California.
That reflects a larger trend. This summer, for the first time in history, the majority of the passing candidates in the Court of Master Sommeliers advanced examination were women.
The Godmother: Jannae Lizza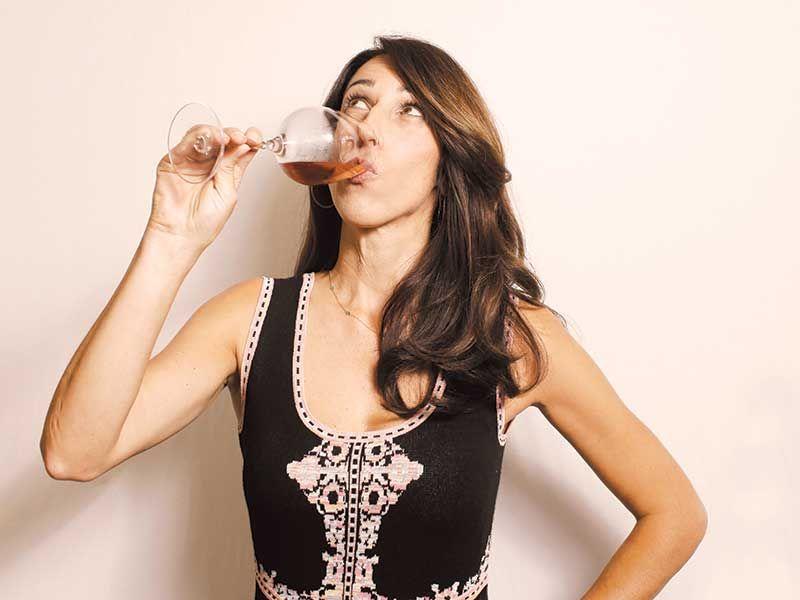 The longtime GM and wine director for Pacific Grove's Passionfish Restaurant – where she's built a list famous for hard-to-get labels like Sandlands and Turley at shockingly reasonable prices – loves to hike, rock climb and organize beach cleanups.
Another passion: Education. She's mentored her staff to become sommeliers and even winemakers. She uses wine puzzles (featuring everything from dice to crosswords to Mad Libs to Dating Game re-enactments) and has even recreated rap songs to keep staff sharp. One time they penned a version of Snoop Dogg's "Gin and Juice," with a Burgundian theme.
"To change all the words so that it makes sense," she says, "you have to study the subject."
Her investments pay off big. Two of the sommeliers profiled here are past Lizza disciples who have risen to two of the highest posts in the county.
Here appear her basic wine truths.
Favorite thing about wine: "Teaching someone and seeing the lightbulb go on."
How she first caught the wine bug: When Passionfish owners Ted and Cindy Walter sent her to a wine class taught by Alpana Singh, master sommelier (see story, p. 24). "She was a woman that was close to my age and way more analytical about the subject," Lizza says. "I instantly felt this was a world someone my age and sex could actually belong to."
Her everyday wine: It's not something you would find in Safeway. It's The Selosse Substance, a sought-after Champagne and just one of the elite producers she's lucky enough to enjoy often.
Her dream wine vacation: A trip to Champagne in France to hang with Peter Liem, the guy behind ChampagneGuide.net, the web's deepest guide to the wines and producers of the region. "I would spend a year with Liem and soak in an entire vintage of a wine being produced, from bud break in the vineyard to fermentation in the cellar," she says. "One of the most beautiful things about Champagne is each sip can turn into a journey."
One strategy at work: During busy summer months, she'll send staff "on a virtual vacation" across days and weeks, checking out menus and vineyards. Last year, it was Sicily they mapped, reading up on standout spots and conducting tastings of Italian wines Passionfish carries.
The Mother of All Somms: Sarah Youngbar Boynton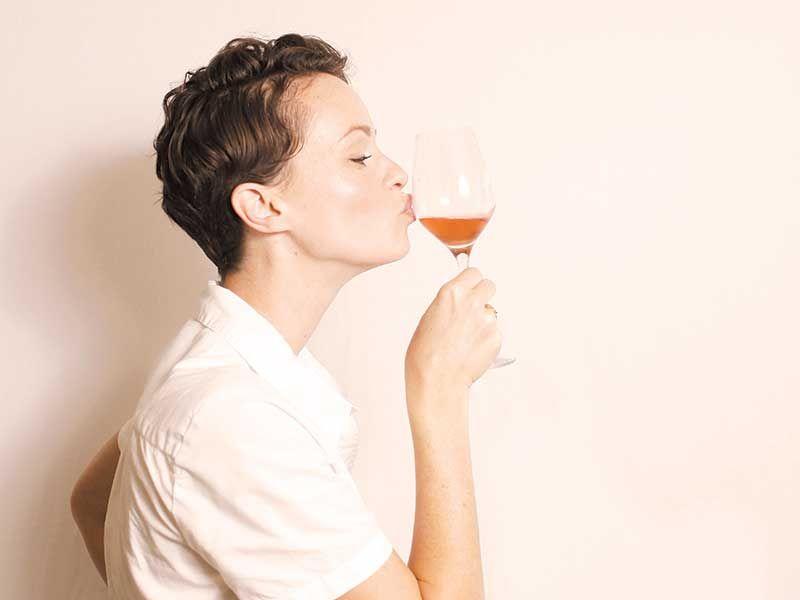 She works as a sommelier at 2015's James Beard Award-nominee for Best Service, Aubergine in Carmel, after working at Bernardus Lodge and high-profile spots in San Francisco that include Coi, Plum and A-16. In her experience, she's felt some marginalization, but not so much for being a woman. She hears, "Are you old enough to drink?" far more often.
Now a mother of a 3-year-old and an infant, she has to get creative with the way she studies wines to stay current in an ever-shifting field.
"Last week, my girlfriend stopped by with her baby and two sample bottles," she says. "We had the babies in Ergos on our backs, and our wine glasses in front."
Another strategy: While walking around her neighborhood, with her baby sleeping in the Ergo, she listens to podcasts from the Guild of Sommeliers.
She also loves cooking for people and camping with her family, and is fresh off a trip to Plaskett Creek Campground with her husband and kids.
Favorite thing about wine: "How long do I have to answer? I love how much there is to know about it."
How she first caught the wine bug: Lizza's wine homework. "I was fascinated by the sheer amount of information relating to wine and… just dove right in."
Her everyday wine: Anything from the Loire Valley. "Give me Chenin Blanc and Cab Franc for the rest of my life, and I'll be happy," she says.
Her dream wine vacation: A trip to France. "Each region is so special and different… there's so much culture."
One strategy at work: "Being able to read people and the language they use when they describe what they want – deciphering what they mean compared to what they're saying. Wine language can be so ambiguous and subjective."
The Natural: Erin Herendeen-Hill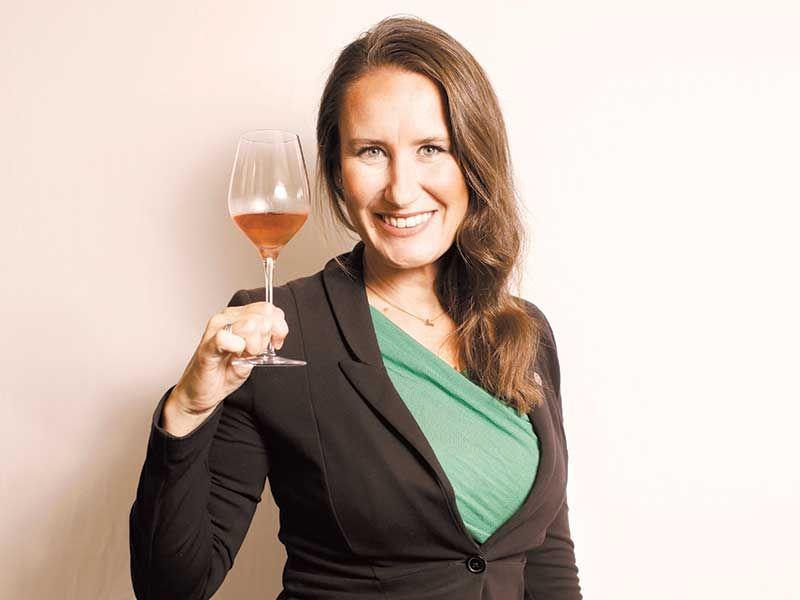 Having worked at the prestigious Meadowood in Napa, she's paid dues as a floor sommelier. Now, she's the local account manager for Young's Market, a premier distributor of wine and spirits in California, visiting restaurants and shops like Fifi's in Pacific Grove and the Cheese Shop in Carmel. It's a sweet gig: Exhibit A is the fact they're the only book who passes out allocations of DRC, the most expensive Pinot Noir in the world. She's also a mother of two and stand-up paddleboard aficionado. Herendeen-Hill remembers the moment as a food and beverage manager at the renowned Meadowood in Napa when she was asked to "double decant a 1997 Harlan Estate." She had risen to a pretty swanky position, but at that time she'd never done anything like that before, so she quickly redoubled her reading and research. "Wow," she remembers thinking, "wine is not just happy hour." She says she doesn't experience much sexism because of a down-to-earth approach: "People get to know me and then I'm respected with the rest of the human race, men included."
Favorite thing about wine: "That it's evolving, that it's ever-changing. The business, the product. And every great wine has a great story, and storytelling is a favorite thing of mine."
How she first caught the wine bug: Rombauer Chardonnay. This brand known in somm world as "cougar juice," something wildly popular but a little cliché that most sommeliers pass on in favor of wines that are higher in acid and show vintage variation. Her admission shows she's not long on ego.
Her everyday wine: Whatever is left in her bag of wine samples she brings from account to account, with certain conditions. "The wines tend to always have bubbles, or be pink, or both," she says. The 2005 Comtes de Champagne "Blanc de Blancs" is an example; Dumol Chardonnay from Russian River, another.
Her dream wine vacation: "I recently saw one of Anthony Bourdain's episodes featuring the Croatian coast and thought about how underappreciated the wines are in the market," she says.
One strategy at work: Getting creatively descriptive when selling – "This is a unicorn wine," she's said on occasion. She also hones in on perceived value: If it tastes like $50 and runs $25, she makes sure the guest understands that.
The Constant Student: Paige Bindel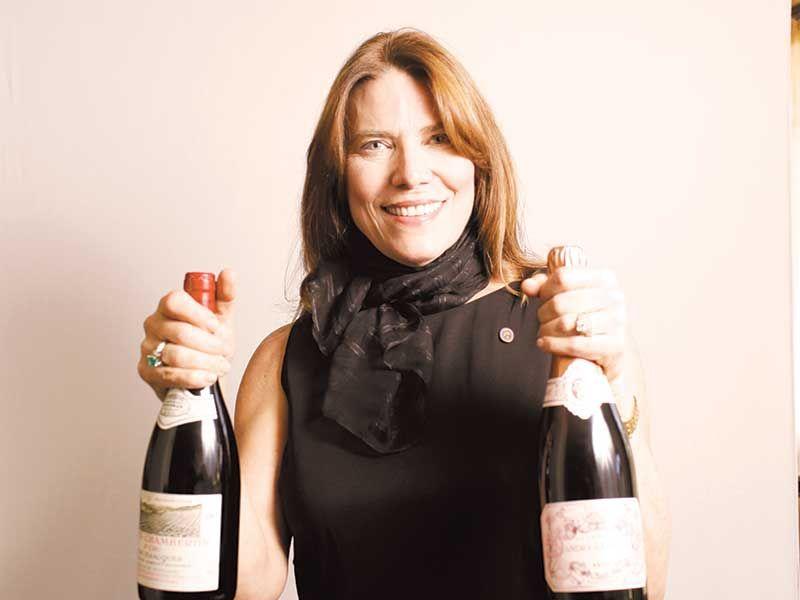 This certified sommelier at Peppoli Restaurant in Pebble Beach studies wine… a lot. Her demanding path to someday become a master sommelier hit a road bump last July in Phoenix. She sat for the advanced sommelier exam – something so challenging there are fewer than 400 advanced somms in the country today – and came within a drop of passing. She isn't relinquishing her long-term goal, though she's enjoying the journey, blind tasting with local master candidates (Jim Rollston, Manresa; Jeff Birkiemier, Casanova; and Dave Kristianson, The Lodge) and one of her most-influential mentors, Wendy Heilemann.
When she's not working or studying, she's hiking and biking across the outdoors, exploring San Francisco and walking her labrador retrievers at the beach with her husband.
Favorite thing about wine: "I always think about it how it brings people together. Food, wine, people and travel are my four favorite things."
How she first caught the wine bug: In 2003, master sommelier Reggie Narito came to Pebble Beach to give the introductory sommelier course. From there, she felt compelled to take a trip to Tuscany where the wines of Marchesi Piero Antinori provided epiphanies.
Her everyday wine: "I have been crushing on Spanish varietals," she says, "particularly Albarino for whites."
Her dream wine vacation: "Start in Paris then head east to Alsace, then west into Champagne. From there, its south toward Chablis… into Burgundy, continuing to Beaujolais, the Rhone Valley and south west France, Bordeaux and finally the Loire Valley."
One strategy at work: Using personality and celebrity to explain wines. "Sauvignon Blanc is like your sassy girlfriend with long red fingernails," she says. "Chardonnay is round, full and voluptuous like Marilyn Monroe."
The Wine Vet: Beccy Breeze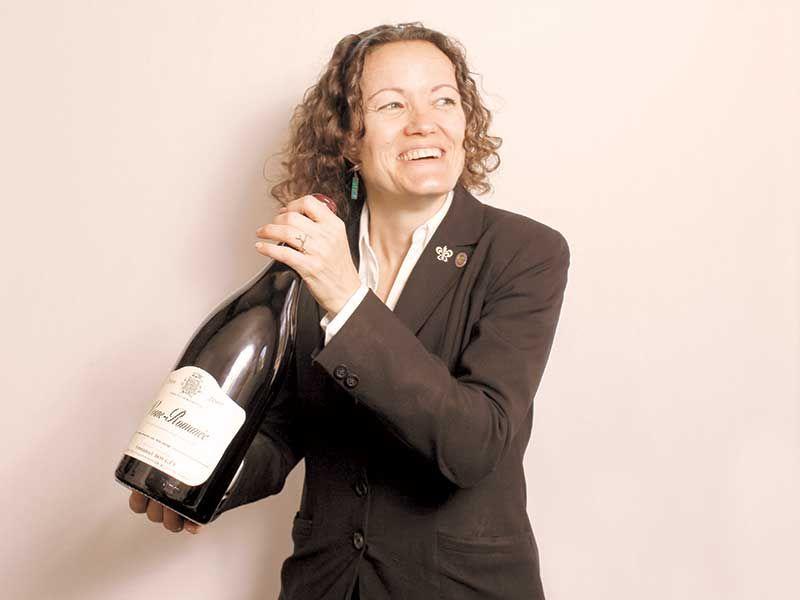 After pouring wine at parties, working tasting rooms, selling European wines wholesale, managing wine lists, helping at harvest and working as a wine director – at spots including Bonny Doon, Michelin-starred Aziza, RN 74, Sierra Mar, Casanova and many more – Breeze brings well-rounded game to the table.
"The thing I haven't done is make the wine," she says. "But I don't want to!"
She did want to be an angel guardian. She volunteered at the San Francisco SPCA and became interested in dog training, in particular honing in on hard-to-adopt dogs with behavioral issues – including the 90-pound German shepherd/redbone coonhound mix, Cantona, she adopted. After she moved to Monterey County she started working and volunteering at Monterey County SPCA with the pioneering Take a the Lead program, teaching at-risk youth how to train shelter dogs to improve their chances of adoption.
But she couldn't stay away from the wine industry. Now working side-by-side with James Beard-nominated Justin Cogley (see story, p. 6), she sets an extremely high standard for her and her team. Visiting as many Michelin-caliber restaurants as possible helps reinforce those standards. That ongoing mission has already taken her to France, Germany and Japan.
Favorite thing about wine: "You can never know everything there is about wine. There are always new hybrids, new winemaking regions being discovered – it's never-ending. There's always more."
How she first caught the wine bug: I was 19 and needed a job in college. A friend was working at a tasting room in Santa Cruz Mountains and they needed wine pourers for $8 an hour. In 1994 that was a lot of money. I worked events, then tasting rooms and a number of wineries. Everything snowballed. Randall Graham was a big influence. I sold Italian, German and Rhone wines wholesale
Her everyday wine: "At the risk of sounding pretentious, Champagne. I am an acid head, and the [dryer] the better."
Her dream wine vacation: Burgundy where she will be drinking lots of wine from 1975, her birth year. "Rousseau, Roulot, Leroy, Niellon," she says.
One strategy at work: At Aubergine the wine pairings drive a lot of the choices. Breeze structures the sequence as an adventure. "I'm taking my guests on a journey," she says. "They're not leaving their chairs, but they're going to travel internationally. People really like that."
The Relentless Learner: Sarah Kabat-Marcy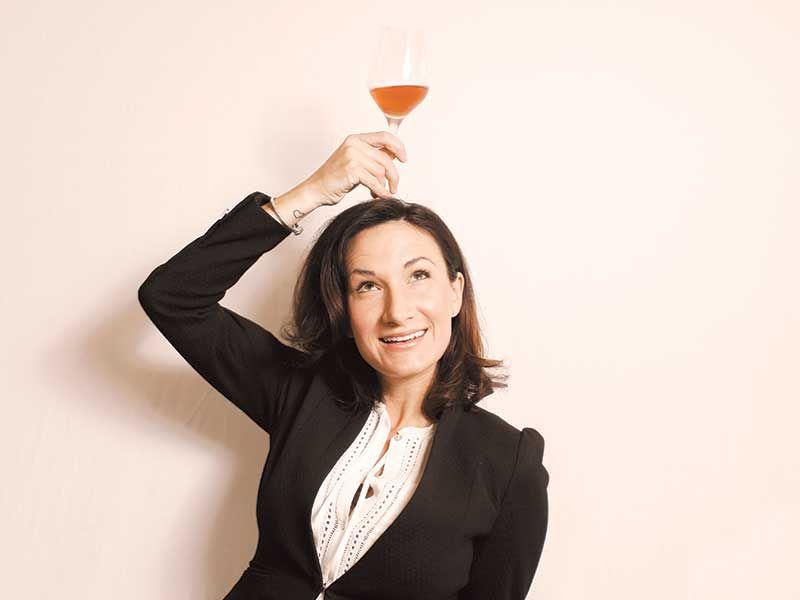 She nearly became a financial securities broker. Then she almost went all in as a nutritionist. For a time, personal training appeared to be the calling. Fortunately for local wine lovers, Kabat-Marcy couldn't resist the endless facets of wine and the resulting learning opportunities. Today she's a seasoned sommelier at celebrated Sierra Mar in Big Sur – with its 2,000-option wine list – soaking up sunsets as actively as wisdom from Wine Director Dominique DaCruz.
When she's not on the floor, she's on the mat, practicing the yoga she used to instruct, or on the mountain, hiking with her son Jackson, or on the bike seat steering her new Electra bike through her native Pacific Grove. Either that or embracing her other runaway passion besides wine.
"I just love to cook," she says, "and spending time with my family, but I cherish alone time – that little sanctuary to take on small projects like a home garden."
Favorite thing about wine: "The fact that I'm always learning. That it's multifaceted – history, science, art, culture, geography, geology."
How she caught the wine bug: She was a food runner at Passionfish when she saw how much wine homework the servers had. "I wanted to be stimulated, to constantly learn," she says. "Wine was a nice avenue for that level of stimulus. I'm a research freak too. I can get pretty deep into a random web of enlightenment."
Her everyday wine: Asking me what my favorite everyday wine would be similar to asking someone who their favorite child is. If I had to pick a few favorite "children" right now for the season: Teutonic Wine Co. "Rust Bucket" white blend (with Riesling, Gewurztraminer, Pinot Blanc, Pinot Noir) out of Douglas County, Oregon and Ameztoi, Txakolina "Hijo de Rubentis" from Basque Country in Spain, a wine popular in the tapas bars of San Sebastian.
Her dream wine vacation: Some of the destinations that have been on my wishlist are Corsica, Sicily, Germany, Austria, Piedmont, Friuli, Slovenia, Mendoza, Spain and the Canary Islands, Portugal and Japan. I would also like to visit France again, particularly Loire, Burgundy, Jura and Alsace.
One strategy at work: She tries to read, research and taste as much as possible, and can lean on and learn from husband Michael Marcy, wine director at Bernardus, and from her boss Dominique DaCruz.