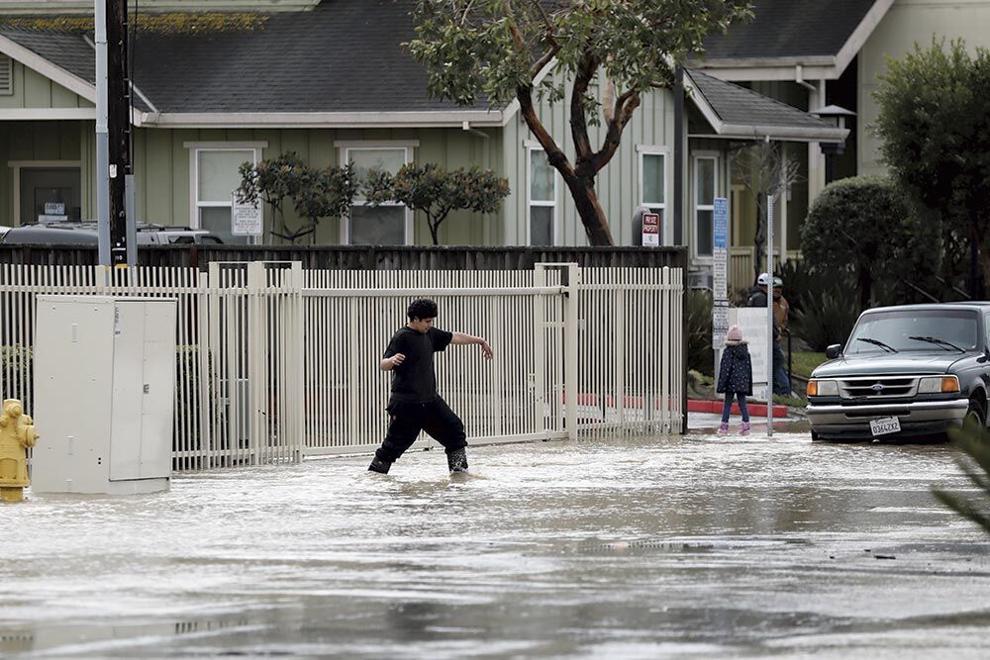 ON THE MORNING OF SATURDAY, MARCH 11, Ramon Sanchez joined a crowd of people on the Pajaro River Bridge. They stood under an overcast sky during a break in the rain, as the river rushed below them. About three miles upriver, the levee had breached just after midnight.
Sanchez, 59, and his family were awoken by a knock at the door in the middle of the night, and evacuated around 1:30am. Sanchez and his wife, Carmen Ramirez, and son, Gabriel, stayed with his daughter in Watsonville overnight. Sanchez walked for over an hour to get back to Pajaro after daylight to check on whether his apartment was underwater or not. "I haven't slept," he says in Spanish.
Sanchez was one of about 200 people who evacuated overnight; evacuation orders had been in effect since the previous day, but the threat of flooding came all at once when the levee broke, inundating the town of about 2,000 people.
Ruth Ruiz was also on the Pajaro River Bridge, on the Watsonville side, with her daughter watching the flooding in the distance.
"Honestly, I didn't think it would happen, but it happened, unfortunately," Ruiz says.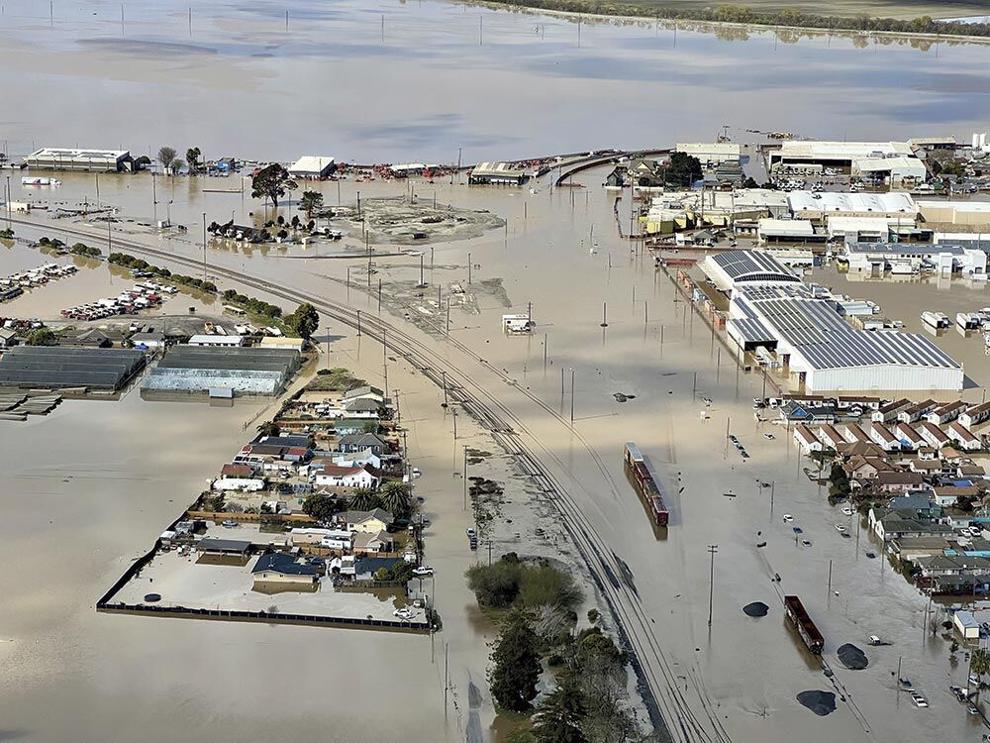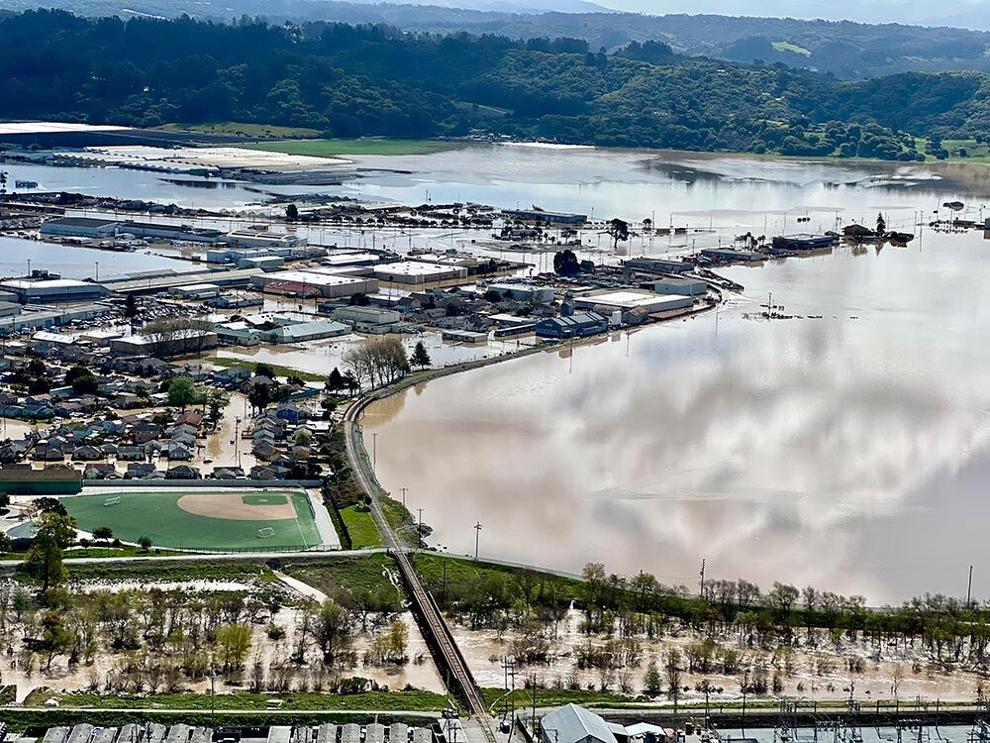 She grabbed some clothes and a few toys for her daughter before leaving. She and her family are staying nearby with a relative, and she doesn't know if she will move into a hotel. They were away from home for nine days during the January winter storms; they spent seven of those days at a hotel paying $200 per night. "It was expensive," Ruiz says, and adds: "Help, we didn't get it from anywhere."
Ruiz works from home for West Marine, a chain specializing in boat parts and fishing supplies. Without the internet and electricity, she can't work. "I can't tell you when I'm going back to work," she says. "It is a loss [for us] from every side."
Ruiz was able to check on the status of her home thanks to a camera she had installed, and estimates the water reached up to 3 feet inside. She adds that this time, she hopes they receive help.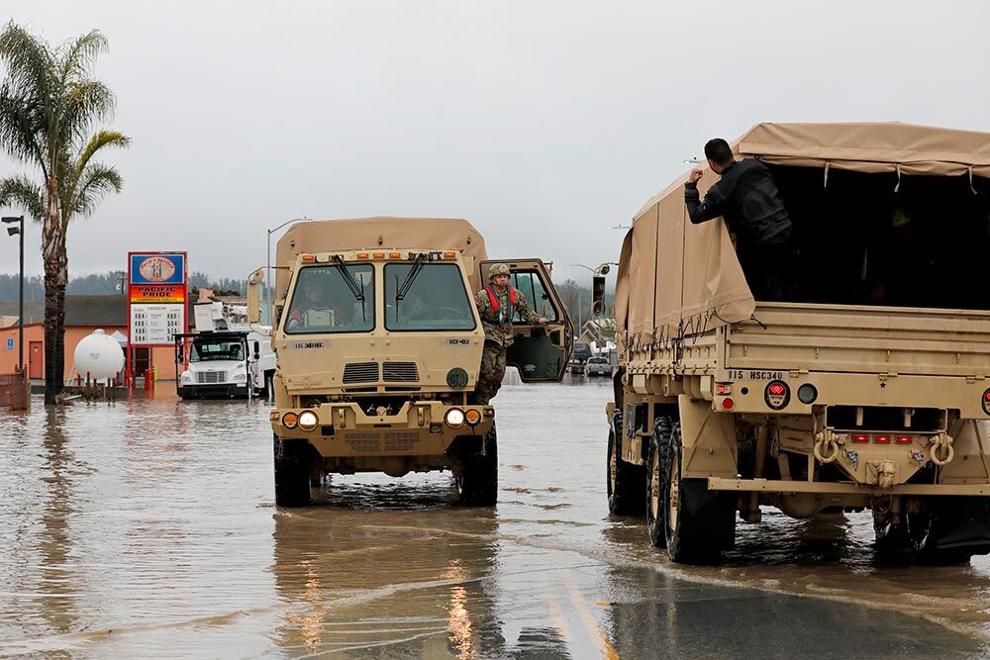 EVEN AFTER THE LEVEE BREACH and water flooding the town, some residents whose homes are on a second-floor level refused to evacuate. Josh Silveira, a Cal Fire battalion chief, says they have subsequently received calls asking for help to be evacuated. "They now realize that that was probably a bad idea," he says. "They don't have food so they're asking for help."
Pajaro has a large Spanish-speaking population as well as speakers of Indigenous Mexican languages, but residents report that first responders at the scene mostly spoke in English, and some in broken Spanish. The county has provided information and updates in English, Spanish and Indigenous Mexican languages on different platforms, from paper flyers to social media, yet residents say people on the ground – such as law enforcement officials and firefighters – were not fluent in Spanish.
A range of agencies have been on the scene to assist with rescues, including the Monterey County Sheriff's Office; Monterey County Department of Emergency Management; specialized water rescue teams from Oakland, Menlo Park and Marin County; National Guard; Cal Fire; North Monterey County Fire Protection District; the Governor's Office of Emergency Services; and the California Department of Water Resources.
Sheriff Tina Nieto reports that as of Tuesday, March 14, three days after the breach, 239 people have been rescued from the flooded area.
Meanwhile, what began as a 100-foot breach widened to 120 feet, then 200 feet, and eventually 400 feet. The state Department of Water Resources is the lead agency working on emergency repairs, and hired contractor KW Emerson Inc. to do the work.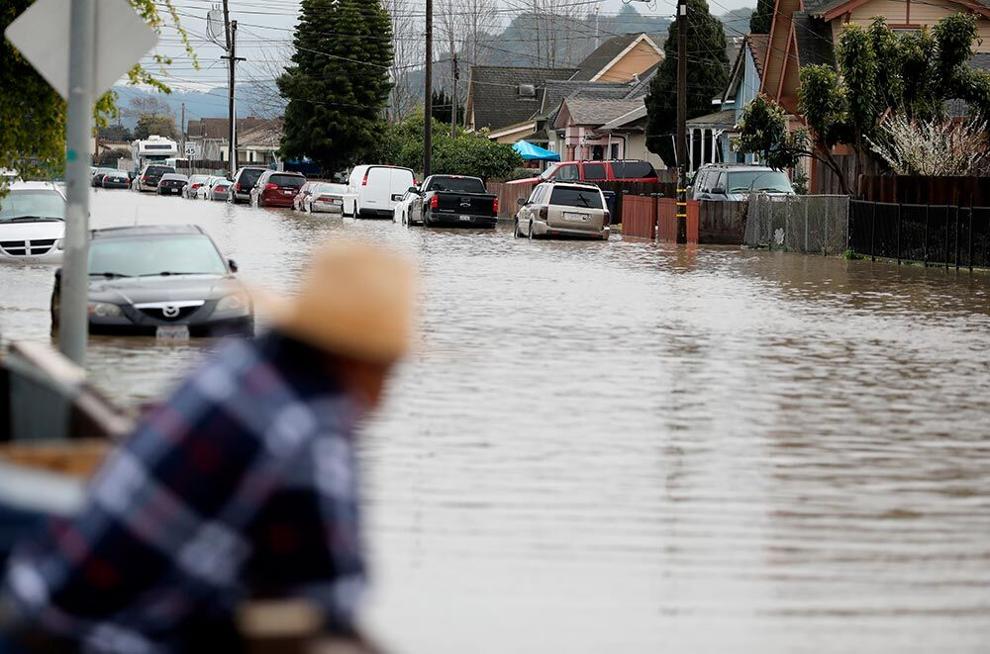 Crews are using rock from a nearby quarry owned by local mining company Graniterock to fill the breach. The 400-span was filled in by 5pm March 14; next they'll begin piling it higher. A longer-term fix will come later.
On Monday, March 13, officials announced they had discovered a secondary breach further downriver, closer to the river's mouth. That breach, according to Shaunna Murray, a senior engineer at the Monterey County Water Resources Agency, is helping to lower the flooding upstream, basically serving as a pressure relief valve: "That's a beneficial breach that happened naturally, and it's allowing the water to evacuate the flooded areas."
Evacuation orders remain in effect for now. Even after the floodwaters subside, it is uncertain when Pajaro residents will be able to return to their homes.
Nieto said it could take months. Speaking at a press briefing on March 12, county spokesperson Nick Pasculli said it was too soon to give an estimated timeline for residents to return: "Disaster recovery is a complicated matter. There are a lot of things that have to happen. We are going to have to postpone giving a good answer on that."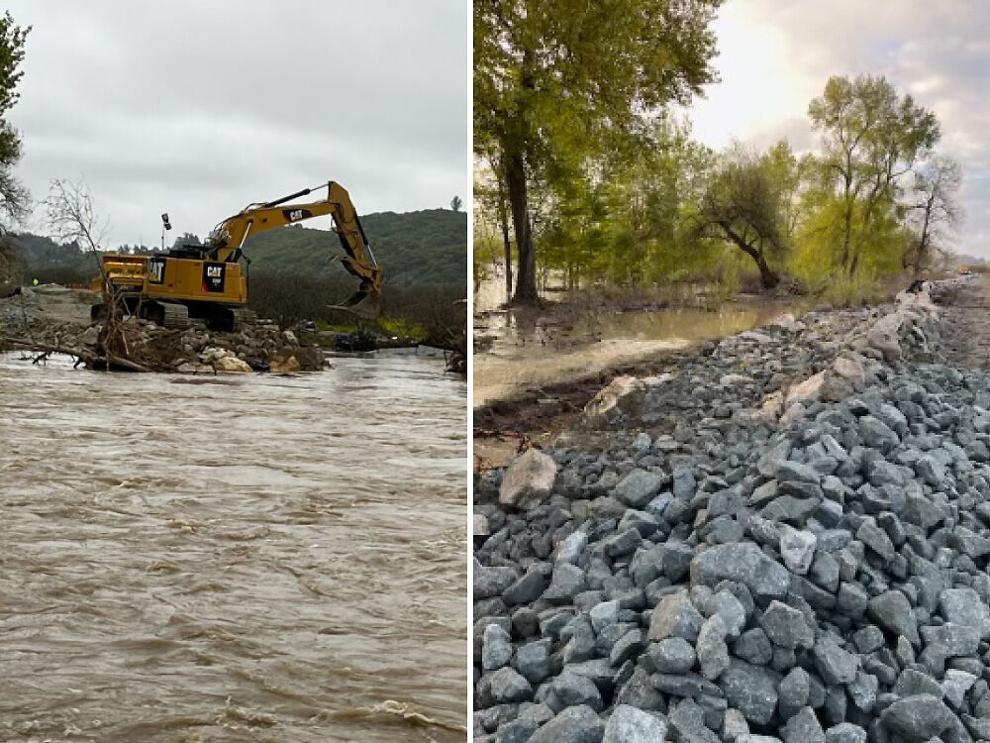 Meanwhile, a shelter at the Santa Cruz County Fairgrounds was at capacity as of March 14. Two additional shelters opened in Santa Cruz on March 14, at the Watsonville Veterans Memorial Building (215 E. Beach St.) and Cabrillo College Gymnasium in Aptos (6500 Soquel Drive). Both will provide food, supplies and a place to sleep.
Editor's note: This story has been updated to reflect the following correction from what appears in the print edition. Phase 1 of the levee repair was completed on March 14 (Tuesday), not March 15.