To read about 158 nonprofits and donate, visit mcgives.com
---
There's buzzing chaos in a large open space full of kids. Some are shy, while others smile and wave to visitors. One child leads a newcomer to the science center at the Boys & Girls Clubs of Monterey County's Seaside location, and pushes his nose close to the glass of a tank. At first, it appears to be uninhabited. A moment later, the kid exclaims, "Found him!" and points to the bearded dragon inside.
The science center is one component of the after-school programs at the club's two locations, where families pay $100 annually to get access to the wide range of programming that includes meals, sports and academics – a one-stop shop for youth activities. Andrea Scott, director of individual gifts and campaigns for the Boys & Girls Clubs, describes the offerings as "full scope, full scale and affordable."
The Seaside facility has an art room filled with student works that will be on display at the Seaside Public Library come January. A main area has pool tables, chess boards and space for kids to hang out, and there's also a soundproof reading room with comfy places to sit. A reading intervention program has been particularly successful – and is particularly needed: Of Monterey County's first – through third-graders, only 30 percent read at their grade level.
The idea behind the Salinas and Seaside locations – which together serve an average of 650 students daily – is empowering youth. The group's Big Idea for Monterey County Gives! is the Healthy Lifestyles Initiative, which is based on the underlying principle that a child can focus on school and getting ahead only once they're healthy, fed and safe.
On the nutrition side, the initiative serves each student an after-school meal featuring fresh and local produce. On the physical activity side, participants get access to a gym and sports including track, football and basketball. There's also a safety component. To that end, the nonprofit hosts special events like an annual gang prevention summit.
"We want to embed the idea of making healthy choices," Scott says. "If students start making good decisions when they are young, it's more likely to become a lifelong practice."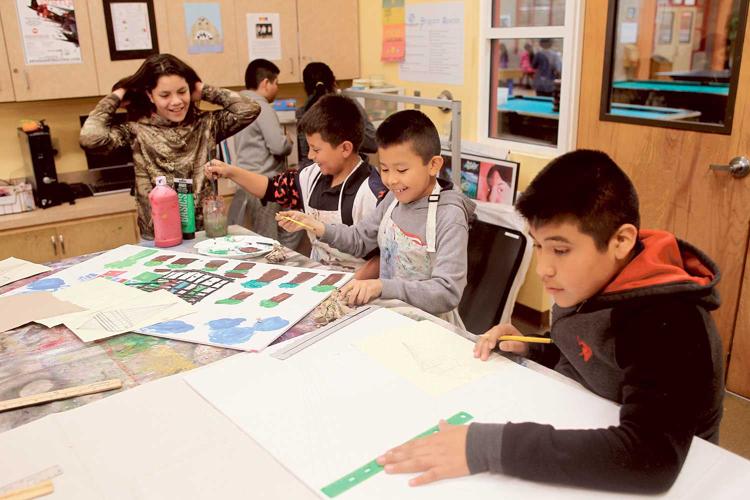 The nonprofit will celebrate its 50th anniversary this spring. Scott says it's a big milestone, but rather than looking back at what they've accomplished, she wants to look forward: "Right now, we're looking at how to position ourselves for the future."
---
To read about 158 nonprofits and donate, visit mcgives.com