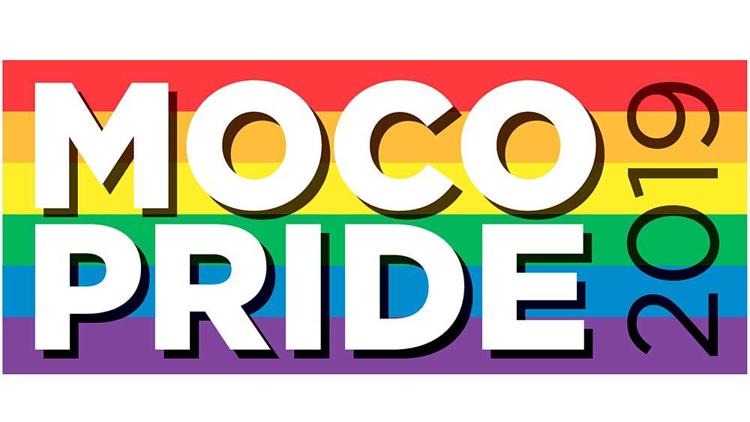 Lunchtime at Salinas High School is a flurry of activity: the slamming of lockers, the crowding of bathrooms, the adjusting of Airpods. The school's logo, an S and silhouetted cowboy, adorns the cheerleading uniforms and football jerseys of students anticipating Saturday's game.
Inside room 212, the atmosphere is quieter. At one table, students play Uno and sips from milk cartons, while at another, a crowd huddles over a phone, stifling giggles. A staff member appears in the doorway – she's looking for a shirt the kids are selling. She smiles as she gets one with the same cowboy and letter S, only the purple background has been replaced by a rainbow.
The students distributing shirts are members of the Be Yourself Club, a Gay-Straight Alliance where LGBTQ+ students and straight allies find community and fight for a more accepting campus culture. Among those passing out shirts is Pilar Farr, junior and president of the Be Yourself Club. For Farr, growing up in Salinas as a bisexual Latinx girl hasn't been easy. She's contended with both homophobic messages from the Catholic church and gender-normativemachismo in her community. In 2017, Farr attended the LGBTQ Latinx Film Fest in Salinas (Latinx is a gender-neutral form of Latino/Latina). Seeing LGBTQ+ people who were part of her community, she says, was "kind of an epiphany."
At her first Be Yourself Club meeting last year, she sat with students in a circle. Each student introduced their names, their identities, and what pronouns they'd like other people to use for them (such as she/her, or they/them). "I saw other people say they're gay, or bi, or a trans man," Farr says. That, she says, gave her the courage to publicly identify as bisexual at school.
Mateo Mossey, a graduate of Salinas High, says public harassment is less common than when they were a student (Mossey is nonbinary and uses the pronouns "they" and "them"). "[As a teenager] I would be walking with a partner, holding her hand, and people in the mall would be like, 'That's disgusting,'" Mossey recalls.
After graduating, Mossey led youth programs at the Epicenter, an LGBTQ+ resource center in Salinas, and later worked with queer youth across the state through California Rural Legal Assistance. Under the Trump administration, they've noticed "a lot more peer-to-peer bullying." Students have to contend not only with homophobic students, but also increased scrutiny from adults: "You see higher rates of queer youth in alternative schools. They get pushed out over uniform violations, over disciplinary issues."
For Farr, the work continues. "We're trying to change the culture on our campus," she says. Part of that change is education. The club regularly holds lunchtime workshops teaching students about LGBTQ+ Latinx figures like Sylvia Rivera and Frida Khalo. Another part is providing community for students whose identities may not be supported at home. "A lot of kids, they're scared to come out," Farr says. "The fear of being kicked out or abused is very real here."
That fear, Mossey says, can compound other struggles youth in Salinas face. "All young people are suffering right now," they say. "There's pesticides, poverty, gang violence, homelessness, institutional problems… with queer kids, all those problems are more pressing."
Kiera Benidettino, a special education teacher and the Salinas High GSA's adviser, says the administration has been supportive. It hasn't, however, always been so friendly. Patty Vargas, a former teacher at Salinas High, recalls that when a fellow teacher first tried to start a GSA, "The administration told her, 'We don't need a club like that because we don't have kids like that in [the district].'" In 2005, Vargas and Parks successfully founded the club. Today, three middle schools and six high schools in Salinas Union High School District have GSAs, including the newly opened Rancho San Juan High.
Among the recently formed GSAs is El Sausal Middle School's Be Yourself Club. Mark Beering, an intervention specialist, saw the need for the club after listening to a panel of students at the LGBTQ Latinx Film Festival in 2017. "I realized they needed support at an earlier age," he says. Last year, 105 students and 16 staff attended one or more meetings. The club was so popular they started meeting twice a week.
Recently, as part of Ally Week, club members gave out rainbow bracelets to students who signed a pledge to be an ally to LGBTQ+ students. They ran out of bracelets before the end of the week.
On Oct. 5, students across Monterey and Santa Cruz counties met in Watsonville for a day of workshops at the Queer, Trans, and Allied Student Summit. Connecting with a larger queer community, Mossey says, can be crucial for students: "It just makes your whole world bigger."