In the recent edition of the Middlebury Institute of International Studies' glossy magazine, Dean Jeff Dayton-Johnson argues that "the future belongs to globalists." His message implicitly pushes back against certain world leaders, like Donald Trump, who are closing borders and sloganeering about their supposed patriotism.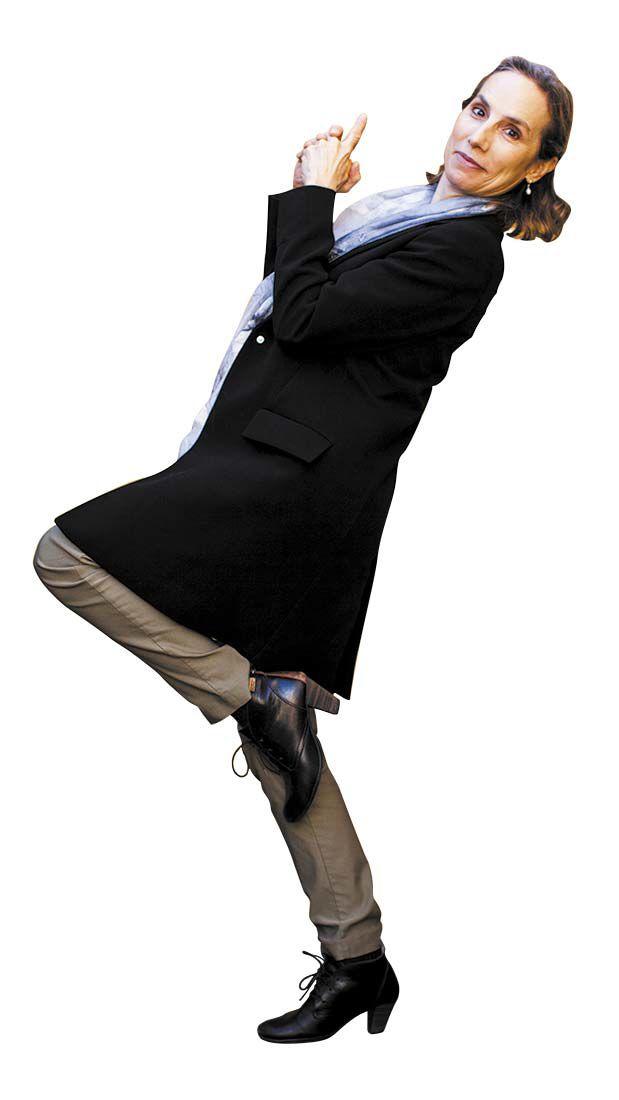 It's reasonable of Dayton-Johnson to make the case for the continued importance of international cooperation. MIIS was founded during the hopeful post-World War II years. The facts, however, don't necessarily support his optimism about the future. Overall enrollment at MIIS has declined. One program that is growing trains not future diplomats, but financial crime investigators.
Professor Moyara Ruehsen oversees the Financial Crime Management certificate, which she is launching as an online master's program next year. Her students go on to work for the FBI, CIA, Department of the Treasury, the banking industry and, increasingly, Silicon Valley.
Ruehsen spoke to the Weekly just prior to the planned March 16-18 Threat Financing Summit, which has been rescheduled due to COVID-19.
Weekly: What does threat financing encompass?
Ruehsen: It's an umbrella term to describe everything from terrorism financing to WMD proliferation financing to violent narco-trafficking organizations that might be laundering money.
The field has grown in response to fines that are being imposed on institutions. Back in the '90s, your jaw would drop at a fine of tens of millions of dollars. By the 2000s, it was up to hundreds of millions of dollars. By the 2010s, we were talking billions. HSBC was the first bank to get hit with a $2 billion fine. The record-setter so far has been BNP Paribas with a $9 billion fine.
That's interesting because many Americans probably feel that the banks are getting away scot-free.
Right. I can appreciate that. When it comes to the amount of mortgage fraud that took place prior to 2008, a lot of people got away scot-free and they won't be fully held accountable. But financial crime, legally, is a different thing.
You want to know something embarrassing? Before 9/11, Switzerland and Brazil had tougher anti-money laundering laws than the U.S. The financial services industry lobbying group was just too powerful. But then 9/11 happened, and all of the legal measures to fight drug traffickers, fraudsters, money launderers, etc., were the exact same measures that we needed to fight terrorism financing.
What is something your program teaches?
Network analysis, for example. Say you have cell phone records and financial transaction records. And combining that data, you can find out who is connected to whom and who is really the central node of an organization. Look at Chinese shell companies that we know North Korea has been utilizing. Follow any financial transaction that is one to two degrees separation from those companies and then find out who else is operating in this North Korean sanctions evasion network. Those are the things that our students are most interested in. I'd love to see more students interested in fighting corruption. There just aren't as many natural career paths doing that kind of work.
What kind of students are you looking to recruit?
They need to not be afraid to learn data analytics. Because we're going to have a lot more machine learning tools that will be able to sift through large datasets for red flags. They also need to have an excellent sense of geography, history, politics and culture. You would have a pretty good sense of all that just from reading The Economist every week.
How does following the news help?
Let's say you have someone in a country that has no electronics industry and is shipping electronics to a country that would not normally import electronics from them. And the ship is taking a very unusual route from a port in Southeast Asia to the Indian Ocean and then up to Vladivostok. There's no logical reason for that to happen. But you need to know where the port of Mombasa is. You need to know that Vladivostok is the closest large port to North Korea. That this particular country would never have normal trade relations with that particular country.
Is what you teach applicable to our everyday lives?
Every one of us is so vulnerable to cyber-enabled financial scams. We're bombarded with it in our inbox all the time.