---
---
Federal Communications Commissioner Brendan Carr was in the Salinas Valley a few weeks ago to talk agriculture. The link between lettuce and communications might not be immediately apparent, until you realize that today's farmers and big agriculture companies rely on a strong internet connection in order to be more efficient and competitive. That's a topic Carr knows a lot about.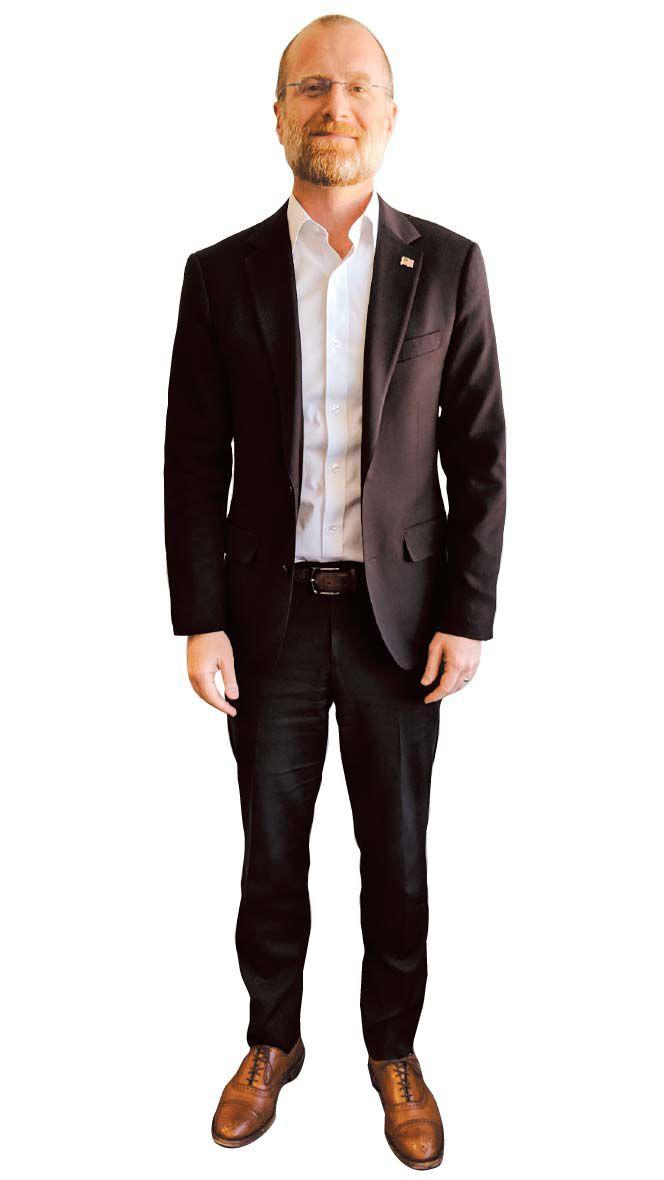 Carr is currently the FCC's evangelist for 5G, the newest network that promises to deliver data faster, as well as enable many more wireless devices to connect at once. Not just smartphones and tablets – it includes "the internet of things" like driverless cars, medical devices, farm equipment (including driverless tractors) and thousands of other items and networks. In his campaign to spread the word about 5G, Carr has visited 23 states in the last year and a half since his appointment to the Federal Communications Commission by President Donald Trump. Prior to that, he served as general counsel to the FCC, as well as lead adviser to Commissioner Ajit Pai, who now serves as FCC chairman. He spoke with the Weekly during his Salinas Valley tour.
Weekly: What are you doing in the Salinas Valley today?
Carr: Our top priority is making sure that every community in the country has a fair shot at next-generation broadband. We had a chance to meet with growers and ranchers because there's a tremendous amount of data on farms and it can boost productivity and safety of the food supply chain. Farmers today can pull a lot of data, but you need that broadband connection to analyze it.
From my perspective as a regulator based in Washington, being here underscores that the goal is not next-generation broadband in New York and San Francisco and that's it. It underscores the economic impact that we have it here in the Salinas Valley.
Rural residents are also clamoring for high-speed internet. What is the FCC doing about it?
It's a challenge we're working hard on addressing. In the last year, the digital divide was cut by 25 percent. More homes got fiber broadband last year – 6 to 7 million – that's the biggest number during any one year in U.S. history. The way we're doing that is streamlining our infrastructure rules. The second way is through funding: We have a $10 billion program per year called the Universal Service Fund. We're reorienting that fund to subsidize the cost of bringing broadband to rural and other hard to service areas.
Some residents still believe that cell antennas aren't safe or think they're unsightly, and you note that 5G will require 10 to 100 times more antennas than we have now. And existing antennae infrastructure is controversial. How do you get buy-in from the public?
The key is [5G antennas] aren't the 200-foot towers. These are backpack-size antennas that are unobtrusive and can attach to existing structures. We hear this a lot at the local level when it comes to the approvals needed for these small cells. The reality is there are federal health and safety experts constantly reviewing the data, and they are always reaffirming their view that these are safe.
Under Chairman Pai, the rules about net neutrality enacted under President Barack Obama were repealed last year, much to the dismay of free speech advocates who warned the change would allow broadband companies to favor customers who pay more. Where does it stand now?
Since that decision, we've really seen a turnaround and improvement in investment and building of broadband networks. Internet speed is up 40 percent as one indicator.
There were a lot of pretty extreme predictions [and] a lot of people fanning false flames of fear; we haven't see that at all. The digital divide in the country has narrowed and we've seen significant new investments for the benefit of all Americans.
As a Trump appointee do you feel like you're in hostile territory here in blue-leaning California?
I don't feel that way at all. Should I ? (Laughs.) I think it's important for federal officials to get out of Washington. I think the first step is to have a conversation with people. Even if you have a three – or five-minute conversation with someone on important issues like net neutrality, people walk away with a different understanding. So I welcome the chance to talk to people.