Burl Mikesell is what you might call a last responder. It's a term that usually refers to coroners, but strictly speaking, it's Mikesell who comes in last. That's because his job is to clean up crime scenes, suicides and cases of undiscovered death as a local operator of Bio-One Crime and Trauma Scene Cleaning. People also hire him to deal with biohazards like extreme hoarding and animal infestations. The Weekly asked to join Mikesell on a job, but his professional ethics call for discretion, so an interview will have to do.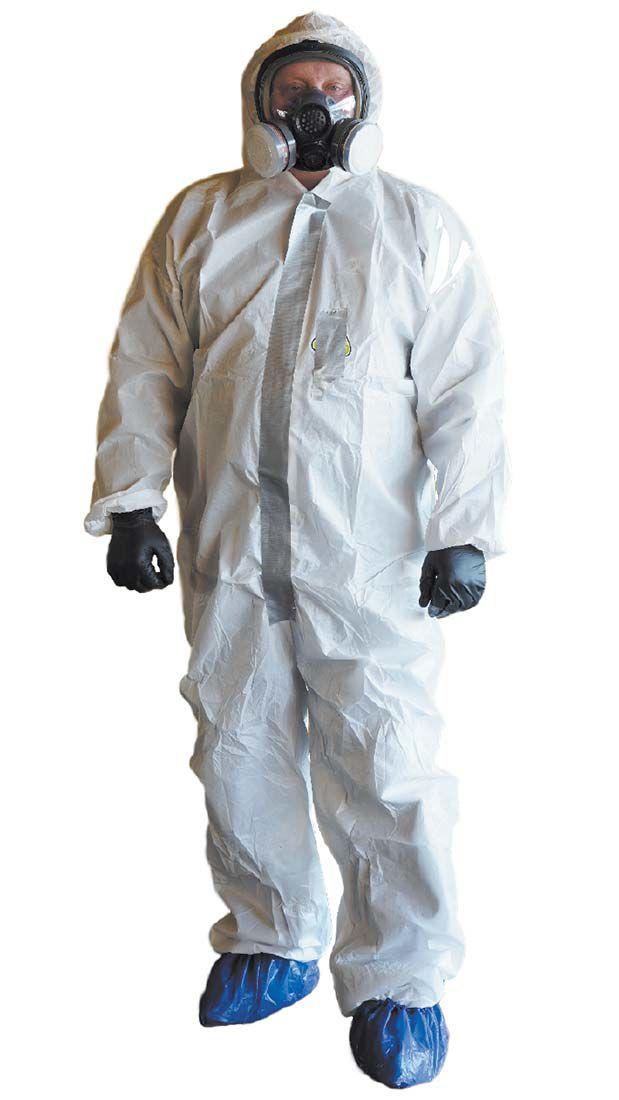 Weekly: How would you describe your job?
Mikesell: I help people in the worst times of their lives. They've lost a loved one either to a violent crime or to a suicide or something like that. And it has been the company's philosophy not to victimize the victims. We help first and do business second. We would rather just go in and do the job, and then worry about the money part later.
I'm basically on call 24/7, my phone's always on. I can be sitting having dinner with my wife and my phone rings. One time, I had just gone to bed and my phone rang and there was a lady on the other end whose son had committed suicide. She was terribly distraught. And wanting to know if I could come take care of it. I was like, "absolutely." It's very humanizing to see somebody at their worst and then you go in and clean it up so that they don't have to relive it.
What is your work process like and what tools do you use?
We're very serious about it and very professional. We work our way into the scene. And then we make sure we check everywhere for anything.
We have chemicals that are proprietary to Bio-One: an enzyme, a sterilant, a heavy-duty degreaser and a polishing rinse compound. We wear a bio-suit that covers us from head to toe; a double layer of gloves; booties so we can go in and out of the scene without tracking any material; respirators.
We use all kinds of tools: hammers, saws, steamers, vacuums. I just did a suicide recently where I had to take apart part of the floor. There are also ones like cleaning out a rat-infested attic full of insulation when it's 90 degrees outside. When you get off you actually have to have somebody help peel the suit off because you're so wet from sweat that it's stuck on.
What was your first job?
The first trauma job I did was an undiscovered death of a gentleman who had passed away and didn't get discovered for several weeks. We have training that is kind of hands-on so you have a clue, but you still have questions. The smell of decomposition is one smell you never forget.
What was the worst job?
It was a shotgun suicide – to go in and actually see what happens when somebody uses a high-powered weapon like that. I was like, man this is going to take a while because it was in a garage full of tools; there was so much cleaning to do and so much blood.
How did you get into this line of work?
Three years ago, I was just kind of disgruntled where I was working. So I started looking for a job and something popped up on a job site. It said, "Would you like to own your own business?" I'm like, sure. I get a call from a franchise broker. He had five or six different franchises. One was a mobile dog grooming business. I love dogs but I'm not into bathing them and clipping them and all that sort of nonsense. Then, he talked about a sign business. But you have to have graphic artists and a warehouse and it sounds like a big hassle. No thanks. And then he started talking about a crime scene cleaning company called Bio-One.
What is it about your background or personality that made you go for it?
I spent a number of years in the military but it was during the peacetime years. I have an older brother who was a Vietnam vet and was wounded and I saw the horrors of war, so to speak, at a ripe old age of 10. I went to visit him in the hospital and saw men who were badly burned and with missing limbs.
Being a chef in my previous career, I was around blood and that type of stuff all the time, so that doesn't bother me. I just kind of like to help people and that's what the business is about more than anything else.