In his 36-year career at the Los Angeles Fire Department, Gerry Malais encountered some devastating moments. The Northridge Earthquake in 1994 killed 58 people, injured more than 9,000 and caused $20 billion worth of damage. The Sayre Fire in 2008 wiped out an entire neighborhood, all 630 structures in a tract, and Malais made the call to order all firefighters to leave the scene as embers flew. After 9/11, he went to New York to help with search and rescue.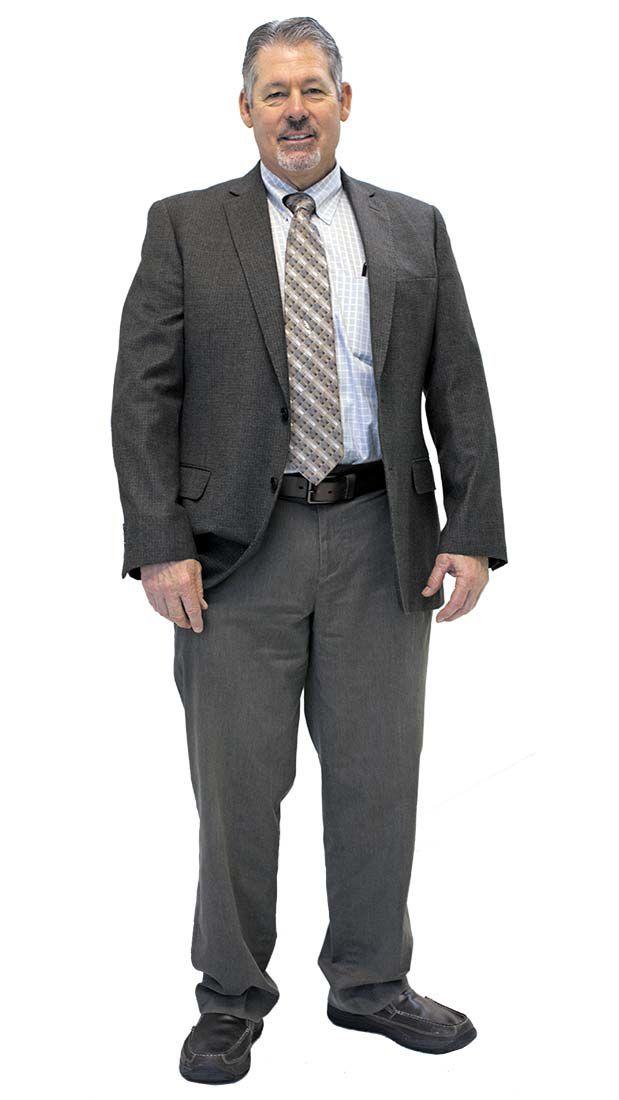 He then became LAFD's Homeland Security chief, meeting regularly with local and federal law enforcement officials, part of a new effort to share information. It taught him humility, Malais says, and also ushered in a new era for inter-agency communication. "The world of emergency response has changed dramatically in the last 20 years," he says.
Since 2017, Malais has been manager of Monterey County's Office of Emergency Services, and for Emergency Preparedness Month (September), he shared some tips with the Weekly.
Weekly: You say a lot has changed. Are you talking about preparing for terrorist attacks?
Malais: The Salinas Fire Department recently purchased body armor. I'm supportive of that; we had body armor in Los Angeles in 1985. We used to get shot at all the time. We had a policy that body armor was required to be worn at certain incidents, like an assault or a stabbing – there's a high likelihood you will be on scene before law enforcement and it's a hot zone, uncontrolled, but you still need to take care of victims. That has morphed into the active shooter era today.
Active shooter training, sadly, seems to be increasingly standard.
Once the blood is on the ground, you can't put it back in the body. We teach people to put pressure on wounds or a tourniquet on the vessel. All first responders are issued tourniquets for themselves, and the victims.
In the past, law enforcement would set up a perimeter and everybody – including the fire department – would stand outside that perimeter until they said it was safe. If we wanted to save lives, things had to change. Somebody shot in the leg could bleed out in four minutes; if I just put a tourniquet on that leg, they're not an emergency anymore.
Can people ever really be prepared for gun violence?
One of the drawbacks of living in a free society is we have to tolerate that a motivated person is going to be able to cause havoc. Preparedness is not only reserved for responders; every single person needs to be prepared.
One of the most prepared people, as a culture, is Israel, born out of a constant threat. We just have not experienced that threat. We felt it after 9/11, and then we forget, we become comfortable, we become soft. We try to not let people forget. Everybody has to be prepared all the time for everything: a big earthquake. Right now, we're trying to prepare people for planned PG&E power outages.
PG&E is trying to avert bigger disasters by preventing wildfires.
They're basically creating a smaller disaster to prevent a larger disaster; there's still a disaster. Any time people become disrupted, they become agitated. Looting is an incident law enforcement has to deal with – while they're doing that, they're not available to direct traffic while lights aren't working.
From the civilian perspective, it's matter of understanding the impact so you know how to prepare. Imagine yourself without power for a week; you're basically camping. There's nothing to power your cell phone, the lights and refrigerator don't work. Fueling stations all operate on power. I tell people, don't ever let your car be on less than a half-tank of gas.
I'm always driving on empty.
Don't do it. You'll be one of those people really stuck. My car is never below half a tank.
What keeps you awake at night?
Nothing really keeps me up. The thing I'm concerned the most about that we try to prepare people for is the devastating earthquake. Salinas only has five fire stations and 112 firefighters; it boggles my mind how thin we are responder-wise. People are going to have to fend for themselves in a lot of cases, at least initially. That's why we try to tell people, get to know your neighbors. Being isolated – that's not a good policy. You may have to depend on them at some point. You don't have to be best friends, but you live in a community.