---
---
Joe Platko has been interested in art since he was a kid growing up in the East Bay and drew whenever he could. When he was a teen, his dad had bought him a digital single-lens reflex camera, which he learned how to use by taking photos in his backyard throughout high school. Upon starting college at CSU Monterey Bay, the first class he signed up for was a diving course. Thinking it would be fun to shoot photos underwater, he saved up his money to buy an underwater camera at Backscatter, an underwater photography shop on Cannery Row in Monterey.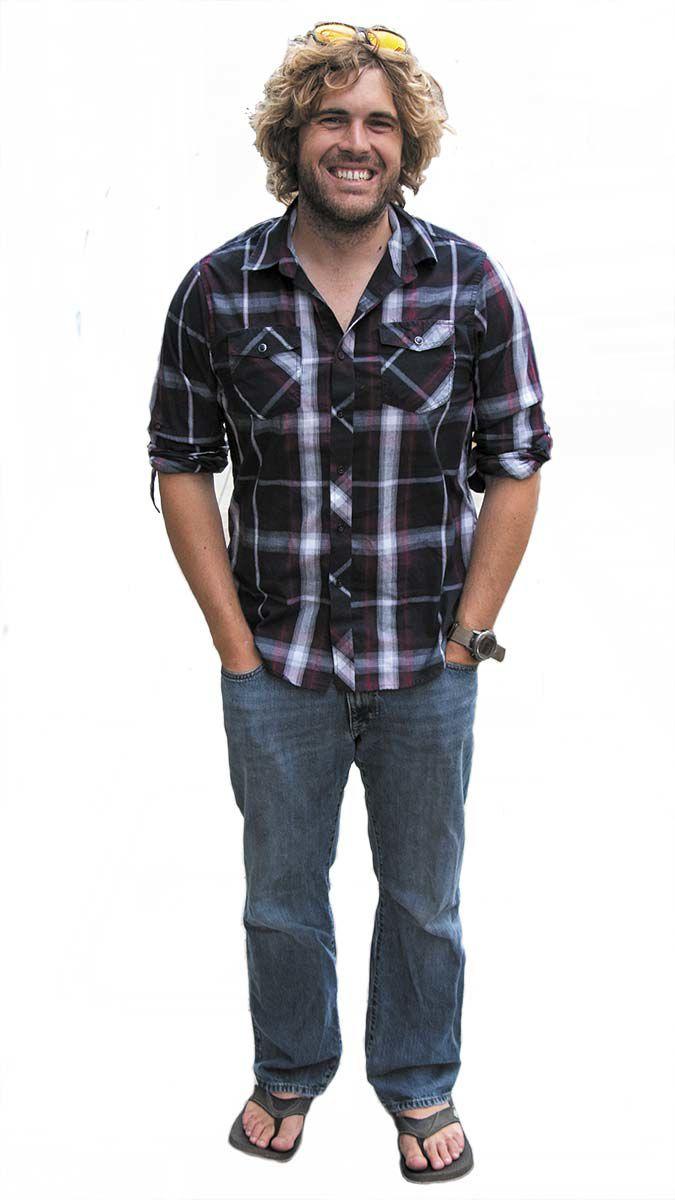 Now, 13 years later, he is a professional underwater photographer in Monterey Bay. He works at Bradley Photographic in Pacific Grove and is a brand ambassador for Huish Outdoors, a diving equipment manufacturer, and BigBlue Dive Lights. He continues to photograph nature both underwater and "topside" – as he calls being on land.
Weekly: Tell me a little about this diving class. Was it your beginner diving class and then it became a fascination for you, or was it always something you always wanted to do?
Platko: It was always something I had planned on getting into. I had actually come down during the summer before going to school and was looking at getting certified. Then one of the shops said, you can go through us, but as [you are] going to be a college student here you might want to take the class instead because you get more time to get training; rather than a two-weekend course, you have the full semester to fine-tune your skills. Sadly, my dive instructor, Frank Degnan, just retired this year. If you talk to pretty much any of the professional divers around here, especially the ones who've gone through CSUMB, they all worked with him.
Did your studies in college have an effect on your photography?
Yeah. One of the reasons I went to [CSUMB] was because I was trying to figure out if I wanted to do photography as a degree, but instead I chose marine sciences. I felt like there would be a better chance to have a job with a marine science degree and I wanted to know more of the science behind the stuff I was seeing, so I thought it was better to learn that. And, by doing photography, you learn that way too.
What's one of the most memorable moments you've had under the water?
It was three years ago. I was diving out in Monastery Beach in Carmel and was diving in a new dry suit. I was underweighted so I couldn't even stay down for the entire dive. I came up and was all sad that I'd blown the dive by not being properly weighted, and then as I was kicking back [toward the beach], a mom and a baby gray whale ended up swimming up and came around twice. The baby ended up coming up to me – like within a foot of me – and checked me out.
You also shoot nature photography. How is that different from underwater photography?
The biggest thing is that with underwater photography, just because of the limited visibility, if you want to photograph something you have to be extremely close to it. Any wildlife interactions you have – normally it's within five feet or less that you are photographing something. Whereas if you were topside, typically using a telephoto lens shooting much further away – you can't do that underwater.
Underwater is more intimate. Typically, if it's going to come that close to you it's going to play with you. Seals, sea lions, all the marine mammals around here, they are typically as curious of you as you are of them.
It's interesting that they interact with you so much. Can you tell me about what it's like to interact with these animals in their natural habitat?
It's just a thrill to see. It's dependent on the animal. For instance, sea lions: You see them on land and they're kind of just barking at you, but underwater they'll blow bubbles at you, they'll do fly-bys, buzz your head, pull your fins every once in a while. Seals will just come up to you and often times you'll feel something tugging on your fin or feel something on your leg, and you turn around and there's a seal with your fin in its mouth. Or sometimes they'll come up and you'll turn around, and it will literally just hug you.