---
---
When the IMSA SportsCar Championship returns to WeatherTech Raceway Laguna Seca, it's a chance for Jonathan Bomarito to revisit his youth.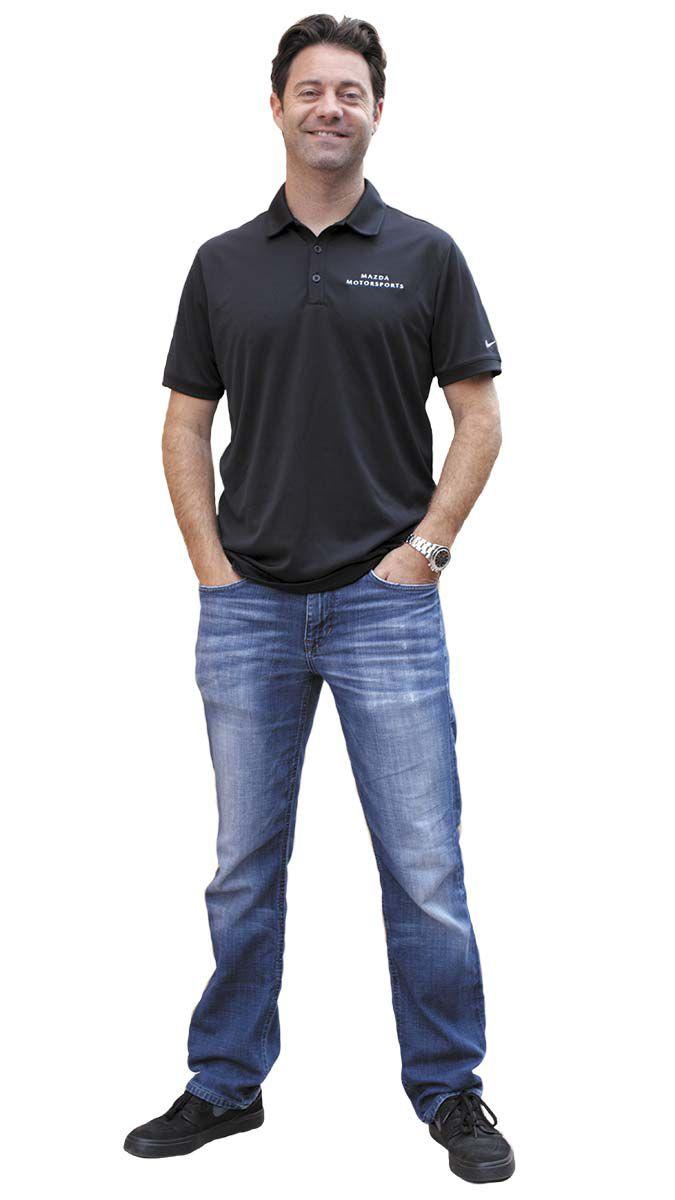 A driver for the Mazda Team Joest prototype in the series' top class – DPi, the fastest and most sophisticated cars – Bomarito got his first taste of racing at the storied track. "I remember going to Laguna Seca as a kid, watching Michael and Mario Andretti, Danny Sullivan, Bobby Rahal, Bryan Herta – all those guys," he says. "I was a sponge."
Bomarito grew up in Monterey and graduated from Palma School. By then he was already an auto racing champion. He took karting's Junior Sportsman title in 1997 and the Formula Y karting championship the next year before advancing to sports car racing.
Although he now lives in Tennessee, he refers to the annual Laguna Seca race as a return to home. "I spent a lot of time between Monterey and Salinas," he says.
Bomarito counts 18 wins in all forms of racing, including two this year – part of the team's back-to-back-to-back run of victories that vaulting the Mazda from underachiever to challenger.
The team – which includes Bomarito and his co-driver Harry Ticknell in the 55 – now ranks third, with two races to go. The second team car stands in fifth. Heading into the final two rounds of the prototype points battle, Bomarito is cautiously optimistic about chances for a title.
"We're ready for this race," he says.
Weekly: Did you expect to win races this year?
Bomaraito: We actually did. We knew we had a fast car at the end of last year and a good team. We were expecting good results, but three in a row – we were taken aback by that, in a good way.
Auto racing is not like going from Little League to high school.
There's no outlined way of moving up. It's not like stick-and-ball sports where you play little league and high school and if you're good enough you go to college and get drafted. Racing is a lot different. You have to have a family member who is interested in racing and has the financial means to buy a kart. I was fortunate to have them involved.
After a weekend of driving 150 miles an hour in your race car, how difficult is it to drive the speed limit in your street car?
To be honest, I'm more scared and tentative on the street than on the track. On the track, everyone is focused on driving. No one is texting or distracted.
Are you aware of the dangers on the track?
You try not to let your mind go there. You're a race car driver. Once you strap on the helmet and shift through the gears, everything else goes away.
Do you look at those old race cars and think 'I'm lucky to be racing in modern cars'?
Oh yeah. I've driven the Mazda 767B and some vintage cars at the Reunion. It's a lot of fun, but I really enjoy the peace of mind that all the safety features bring.
Tell me about Laguna Seca.
The Corkscrew is amazing. There's no other corner like it in the world. But turn 9 and 10, that's my favorite part. The car just accelerates down the hill. Turn 9 is so technical, it's a bit off camber. Turn 10 is a fast right hander – it's a really good combination. And turn 6 takes your breath away. Laguna Seca is busy when you are testing and it's just you out there. With 30 cars it becomes extremely busy. Traffic management is important. You can win the race and not be the fastest car out there if you get the traffic right.
There are 10 races. What about the rest of the time?
It's 10 race weekends, but I'm gone at least 20 weekends. We've done more testing this year than normal. A lot of drivers pick up work in other series. You have to train. And it takes you a few days to recover. The racing is so intense, you are drained. With the temperature in the car you are sweating. The loads and g-forces – your body feels it.
If you weren't driving?
Oh, man. I don't know. It's really all I've ever done. I'd probably be painting houses, like I am now. [His wife is an interior designer and comes up with projects]. My wife does all the design. I do all the manual labor. We joke that when I leave for a race, that's my vacation.