---
---
If you ask Marlene García how to throw a good party, she'll give you notes on how East Salinas celebrates. It's a simple formula: a good crowd (family and friends), homemade food (preferably something grilled), good music (most likely cumbia or less likely banda), tequila and her beer.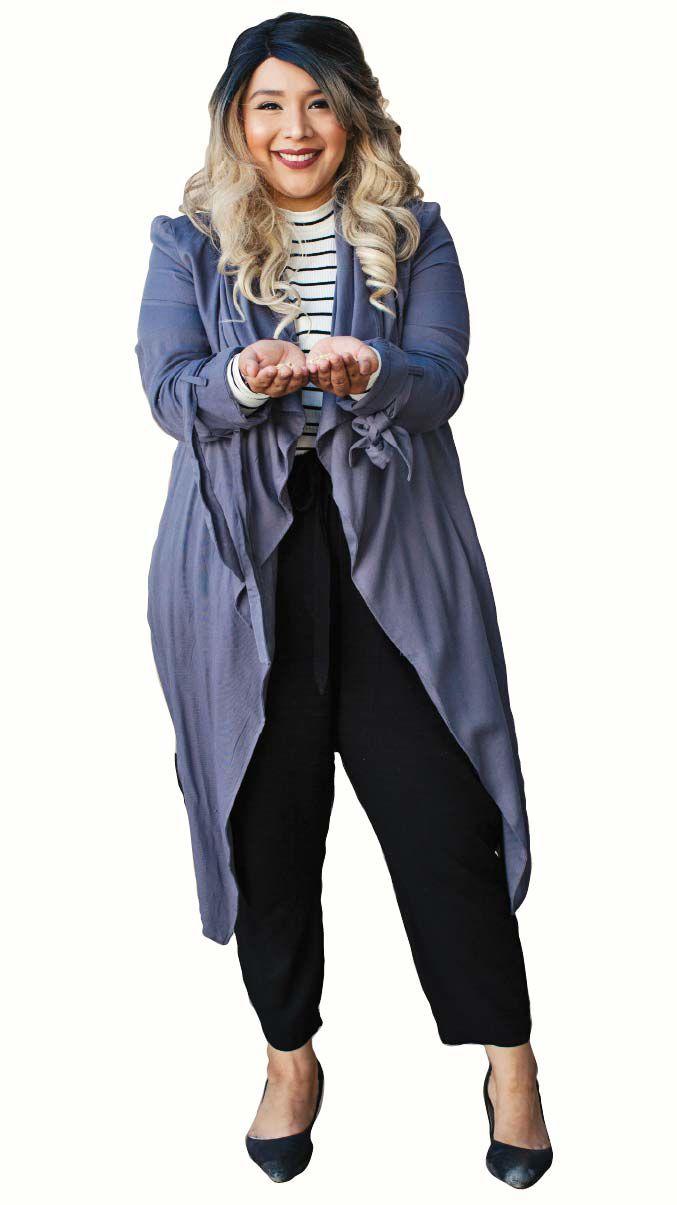 The latter is a more complicated formula. She was pushed into the craft beer world as a hobby. She picked it up after having her first child when she and her husband wanted to go out. They began visiting family-friendly breweries, eventually developing an obsession with finding the coolest craft beer spots up and down the West Coast.
By training, she's an administrator and educator, having worked at the Salinas Public Library and holds a master's in organization and leadership. She wasn't supposed to be a beermaker.
But after years of developing beers and getting feedback, García, 28, found a spot to serve some of her brews next to Maya Cinemas in downtown Salinas. She spoke with the Weeklyshortly after snagging the spot for her new business, Brew-N-Krew Ale House, projected to open this winter.
Weekly: How has growing up in Salinas and East Salinas in particular influenced the way you make your beer?
García: Growing up in East Salinas, everything you do and see is agricultural. A lot of our families, our uncles, our neighbors worked in the fields. You would see them with their backpacks or bags full of lettuce and broccoli.
But it also means for me growing up in a Mexican household. Hearing a certain song play on the radio on the weekends and knowing exactly what was going to happen – like we're going to start grilling and getting together. That's how that neighborhood is.
We're proud of that and it's beautiful. We want to put our Mexican heritage on display and I want to represent that in our beer. For me, even if we put in a little bit of límon (citrus) orjamaica (hibiscus) or canela (cinnamon) in our beer, it represents our Mexican culture.
You are the first professional woman brewer, let alone Latina brewer, I know in this area. Congratulations. How does that feel?
I've seen this so many times. [My husband] and I will be together brewing beer and someone will come in and immediately go to my husband. Or they'll see a picture on social media or something and see somebody's rough hands and they'll immediately think they're my husband's hands because brewing beer is harsh labor. It screws up your hands.
To tell you the truth, he hasn't really brewed beer in a year. I do. Those are my hands! Maybe I just have big hands or whatever, but it's weird because I thought, "Yeah, looking down at women can be real, but I don't think I've experienced it." But when that happens it's like, "Whoa, that's real."
Do you see this kind of stuff more now that you're trying to build a business?
(Laughs) You know, I never thought about these things until I started brewing.
My brother is the manager of my mom's business, but one day she got a phone call from some woman who asked to speak to the owner. And my mom said, "Speaking." The woman on the phone was like, "No, the owner." Like this woman was sure my brother was the owner. The lady just said she would call back. I had to tell my mom she couldn't do that. That this was her business and that she had to take pride in it. She's the one who built it. No one should look at her and doubt her business or her place in it.
All the guys in my family are trying to be supportive. They make sure I'm the one talking.
Why is everyone obsessed with IPAs?
I think IPAs came onto the scene really with Alvarado Street Brewery and that's when everyone started talking. Double IPAs… it's just too many hops. Too much bitterness for me. I personally like sours.
If you could design your perfect beer… ?
It would have a really pretty color. If you think about it, the way you taste beer is first by looking at it. Then I'd probably add some sort of fruit. Like maybe a little mango or guava. It would definitely have dragonfruit for color. Some things really change the color of the beer.
Your perfect beer in 10 years?
It would probably involve something with chocolate or coffee. And it would be a stout. At that age, I think that's what I would like, because when you're drinking a stout you're not going to party. You're staying right where you are.