Masha Cavazos' desire to become a boxer did not originate from exceptional confidence, strength or determination. Cavazos' motivation to box comes from a need to challenge her insecurities and prove to herself and the world that she is not just physically able but mentally triumphant. For Cavazos, earning the title of 2017 Women's Western Regional Champion for the National Collegiate Boxing Association confirmed that she could quiet the internal voices of doubt, push herself to do better, and finally sense for herself that she was strong.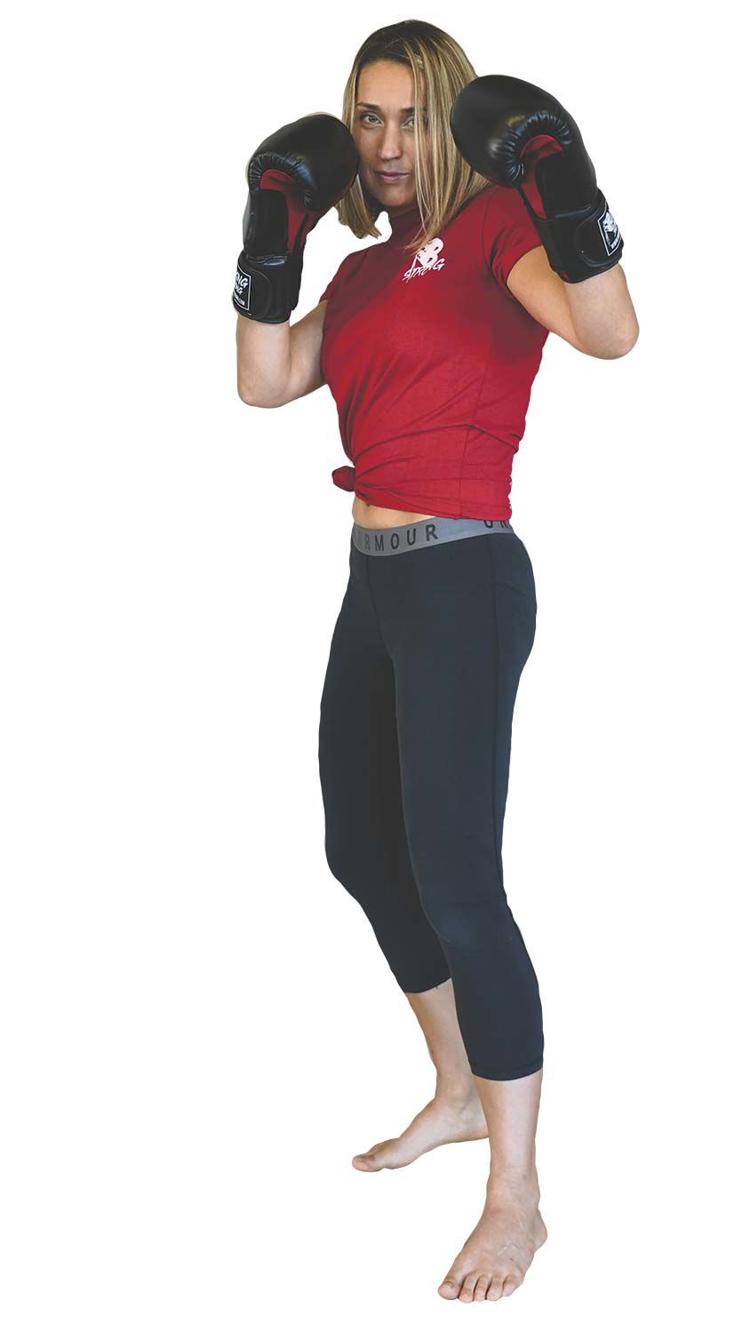 Cavazos' upbringing in Russia did not include robust athletic training. Instead, she was raised like many of her peers, learning ballet and piano and, she says, the skills necessary to become a good housewife. Yet early on, Cavazos liked to wrestle – she thought of herself as a tomboy and domestic duties did not interest her. She needed something more. She wanted to prove herself.
Her acceptance into the University of Southern California in 2014 was pivotal. It was there that she began to box on the collegiate level and discovered what was missing – courage – and how to get it. For Cavazos, courage is a result of boxing, not the other way around. Now a certified professional boxing coach at her gym, Boxing Strong in Monterey, Cavazos is coaching others on how to transform uncertainty into capability.
Weekly: Why did you start boxing?
Cavazos: I wanted to feel that confidence within. It is my lack of confidence that is torture, because I always doubt myself. I never entered the ring thinking, "Oh, I am going to mop the floor with that girl." Instead, I thought, "Oh my God, she's probably better than me, and I need to do better." I owe my coach at USC, Ramon Espada. He would say you were strong, regardless of your gender. It didn't matter whether you were a girl or a boy; you're a fighter. As a fighter, you're not a gender, you're a fighter. I love that. That was what I needed. I wanted to be a fighter. I wanted to be an athlete.
What are your boxing classes like? Are they similar to what your coach at USC taught you?
My school of boxing, the training I went through, was more old-fashioned: You just train, train, train. For me, I study fitness. I think I'm sort of a newer generation of boxing coach – I analyze every movement rather than just training and training.
Old-school coaches, they're not going to say things like, "Well, you know you need to stretch your anterior deltoid." When people are running in my class, I watch if they're toe runners, midsole runners or heel runners. I pay attention to that because I'm a trainer rather than an old-school coach.
The description of the boxing classes and coaching that you offer includes the idea of mental strength. What does that mean?
Yes, mental strength, that's the whole world of boxing. Nobody comes to boxing if they're mentally strong. You're not going to see a kid that got into, I don't know… Yale, and who is graduating with his medical degree and having a beautiful life, suddenly saying, "I want to box." The need for boxing actually occurs when people lack that mental strength. Whether it's lack of empowerment or there's a chip on their shoulder, something has happened to them. Something happened and they need to – well, not necessarily have revenge, but to affirm themselves. That's how they become mentally strong.
Was a career in fitness training always in your plans?
I did not even think I would become a boxer. I was planning to take my MBA from USC, and all the specialized marketing certificates I earned there, and have this great corporate career. But then I started fighting, and I realized it was just something I needed to do for me.
It became my yoga, my meditation, my melatonin. It was my happy pill. It was something where I could feel self-empowered. It didn't occur to me that I would make a career of it.
Where do you see your business going in the future?
First, I love boxing, and I love training with others. It's like a beam of light that comes out of me when I'm here at my gym. I started joking and calling myself a fitness artist because something just opens up in me, like an artist. My plans are to expand. Eventually, I want to open more gyms, which means I will need more boxers and more trainers.