The U.S. Department of Defense closed Fort Ord in 1994. To chart a future for this massive piece of coastal real estate, California lawmakers created the Fort Ord Reuse Authority. For many of its critics, FORA came to represent a bloated bureaucracy that paid its executives too much. Some felt that FORA pursued road and infrastructure projects without adequately addressing impacts and they repeatedly sued the agency. Many across the region see Fort Ord as a missed opportunity: the potential of this newly opened land seemed boundless but the results have largely failed to meet their expectations.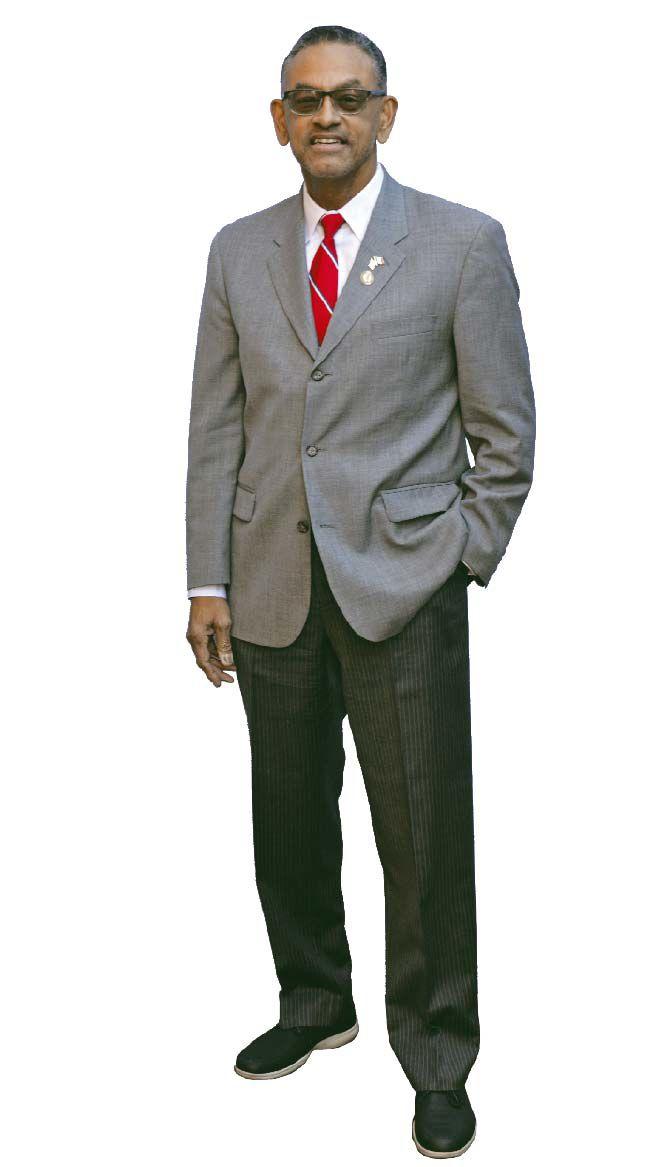 The person who has led FORA as executive officer for almost the entire time is Michael Houlemard. At the end of this year, he's retiring, and in six months, FORA's charter expires and the agency will cease to exist. In an exit interview with the Weekly, Houlemard pushed back against FORA's detractors.
Weekly: What are FORA's main accomplishments?
Houlemard: We've built over 32 miles of roads, removed outfalls that were causing problems in the Monterey Bay National Marine Sanctuary, and put in erosion and storm drainage control. We've done extraordinary restoration projects. But really, the biggest of all of them is the munitions and explosives removal. We've been able to clear 3,300 acres that are going to be used by people.
The base was worth zero when we received it and now it's worth $1.5 billion. We had zero jobs and now we have 6,100. Those are big numbers, even though we had one or two stumbles along the way.
What stumbles?
All of this work has to be done in the face of the 60-something government agencies that have authority over some part of Fort Ord. So the stumbles relate to how many people have to sign off to get anything done. These kinds of recovery programs are about land use, which always creates emotional reactions. And no matter how hard you try to anticipate, to engage the community, there's always some that say do nothing and some that [ask to] do too much.
Any big regrets?
Maybe we could have achieved our successes in habitat conservation way earlier. But it's hard to say that I regret too much.
What was the early vision for Fort Ord and how close are we to that?
Some said we should have an amusement park. Others thought we needed immediate support from a prison to take advantage of the existing stockade and immediately produce jobs. Others said, just return the area to its natural state.
Many imagined a 20,000-student campus replacing the 15,000-plus soldiers and having the economy built around this idea. We don't quite have 20,000 students today, but we have a thriving, active campus with well over 7,000 students. We'd probably be further along if we hadn't had the recession.
What's next for Fort Ord?
We're proud of getting down 80 percent of the old buildings. Local jurisdictions are saying it's time for us to take control. Folks in Marina or Seaside look in the mirror, they say, what's it going to mean for me? Some of the big issues here, however, are still regional. Building removal obligations, the habitat conservation issues, roadways.
FORA could have had two more years but Senate Bill 189 didn't pass. Why?
I wish I really knew. I don't think the public is ever going to know the full story. But it was clearly a Sacramento decision that was supported by the opposition expressed by some local communities.
You have watched the water wars for longer than most. Where do you stand on desalination?
Wherever we can get water resources, we should support that. There are many who use water as a weapon to stop growth. If it's proven scientifically that desalination is not going to damage Marina, then it should be supported. But I do recognize Marina's concern about how this may impact communities of color. The environmental justice issues are important to me. I have always considered myself a disciple of Martin Luther King. And I think the questions that have been raised by Marina are legitimate.
You've been one of the few African American public officials in the region. What's it been like?
By and large, it's a rich history of interaction between the races here, but at the same time, there's this undercurrent of racism. I probably wouldn't say this to anybody 10 years ago, but I went to a community meeting once and some people were concerned about Fort Ord and its development. If a new university was going to come here, they said, it was going to bring inner-city kids to the Monterey Bay, and they wouldn't have the same appreciation for the community. I had to literally bite my tongue and then calm down and say that's extraordinarily ignorant. I have had to educate people and tell them: Do you understand that we're the same people? I get up and put on my pants the same way you do. I don't have an extra tail because my skin is black. And you know what? I'm not tired of educating yet. It's important we keep that message going. It's our only path forward.