---
---
Who knew a restaurant serving fondue and other Swiss staples would find a devoted fanbase in Carmel? Certainly not its owners.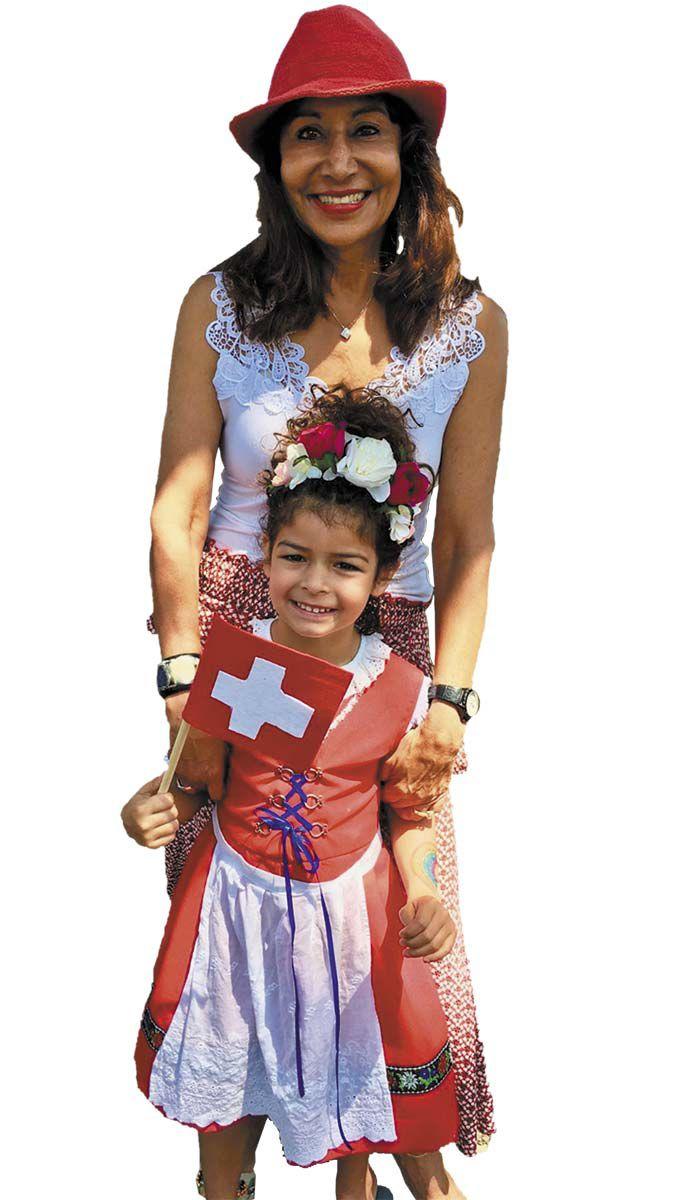 "We opened not realizing we'd have it this long," says Nargis Lengacher, who helmed Lugano Swiss Bistro with her husband Andre for almost a quarter of a century. Although Andre – a veteran chef who grew up in Switzerland – passed in 2017, Nargis kept the Carmel Barnyard institution going, as well as the restaurant's popular Oktoberfest celebration featuring beer, bratwurst and an oompah band, an event started by the couple nine years ago.
"A lot of guests became really good friends," she says.
Lengacher was born in Kenya, moving to San Diego in 1984 to work in the hospitality industry. That's where she met her husband and embarked on his dream of opening a Swiss restaurant. "Most of my married life was at Lugano Swiss Bistro," Lengacher says. "The best years of my life." She still laughs easily when remembering moments with her husband and friends in their wood-paneled dining room. At one time, she spent 24 hours a day with her husband.
"One of the guests said, 'Don't you ever get tired of him?'" she recalls. "I said, 'Sometimes I do, but I'd never have it any other way.'"
While Lengacher sold Lugano a couple of months ago to a former employee and returned to San Diego to retire, she will be back at the restaurant Sept. 10 for a farewell party intended for her. And she will help host one more Oktoberfest at the Barnyard on Sept. 14 in recognition of her late husband.
Weekly: What's it like to be part of an institution?
Lengacher: I have to give most of the credit to Andre. He loved the community. He had a great personality. He just loved people and loved life, he'd try anything new – he was like a little kid. I was happy to be a part of it with him.
Was it hard to keep going after he died?
No, I had a wonderful staff. They helped me a lot. They were amazing.
In the restaurant business you can't let people know you're having a bad day.
Exactly. People want to come in and feel joy.
What is retirement like?
It's different. It's nice, but I do miss the people in Carmel. But it's the best thing I did for myself. It was time to move on. The restaurant, Carmel – they have too many memories. Good ones, but too many.
How did you manage to last so long in a difficult industry?
We just moved along. Sometimes it was a struggle – the recession, the fires. But somehow or other it just worked out. The high points were in the summer. We loved having the local Carmel guests, but in the summer the tourists were an added bonus. The toughest part was in the winter. Things slow down.
Knowing all this, would you do it again?
No [laughs]. No – I mean yes, as long as Andre was with me. We were a team.
Do you like fondue?
I love cheese fondue. I could eat it every day of my life. I wouldn't, but I could. Our fondue is as good as in Switzerland.
What do you think it will be like to come back?
It's going to be bittersweet. I'm very excited, especially to see my staff and to be in the restaurant again – to feel Andre's energy again and see friends. This is very special. I hope people will come to Oktoberfest once again, have a beer or two and dance the chicken dance.
People do the chicken dance?
I will be doing the chicken dance on the dance floor, that's for sure.
How will the restaurant change with the new owner?
Nothing is going to change at the restaurant. That was one of the deals I made when I sold the restaurant. The chef is the same, the staff is the same, the name is the same. There's nothing I took out of the restaurant. Everything is there. The new owner, Marco Chavelas, helped open the restaurant in 1995. His youngest son is named Andre, after my Andre. He wants to keep Andre's legacy alive.
OKTOBERFEST noon-6pm Sat, Sept. 14. The Barnyard, Carmel. $20. swissbistro.com.