---
---
For a wide swath of Americans of a certain age, the acronym WWF will forever bring to mind professional wrestling. But ever since a legal dispute ended 17 years ago, the only organization that bears those letters on its marquee is the World Wildlife Fund. Now, the conservation group is locked in a trademark fight with another, equally unrelated foe: Panda Express. The fast-food chain's panda logo "is slowly over time coming to look more like the WWF panda so now there are legal negotiations around it," says Rebecca Shaw, a senior vice president and the chief scientist at the WWF who lives part-time in Carmel Valley.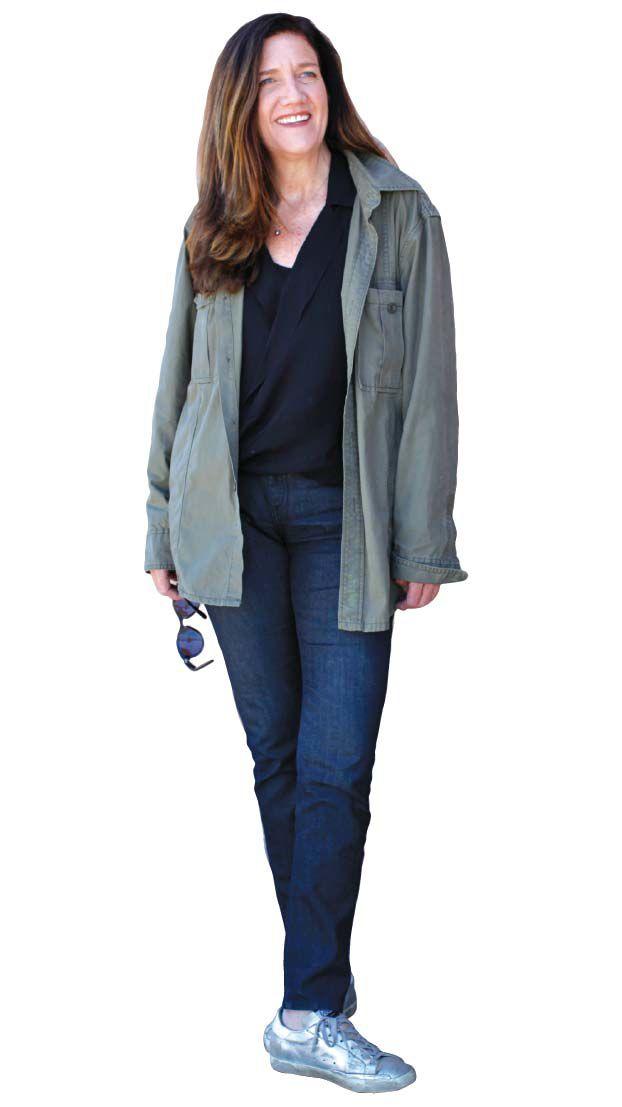 With annual revenues of $334 million in 2018, the WWF is the country's second-largest green charity. Shaw has also held the top science job at the third largest (Environmental Defense Fund) and largest (The Nature Conservancy). She was a lead author on the 2014 edition of the world's most important climate science report, which is put out by the UN-sponsored Intergovernmental Panel on Climate Change. Some of her earliest work on sustainability happened right here in the late 1990s. When Shaw got married, she forwent the gifts and had guests donate toward the creation of a new organization called LandWatch. The Weekly caught up with Shaw during a recent lull in her international conference calls.
Weekly: How focused is the WWF on what are known as charismatic megafauna – animals like the panda bear that have popular appeal?
Shaw: We've got to fix it all. The much more public-facing part is the work we do on elephants, giraffes, orangutans, rhinoceroses and pandas. We have very big campaigns not only to save the species but to save their habitats. The stuff that not as many people instantly gravitate toward are the big system changes like policy or climate change or energy systems. It's harder and it's for much more targeted audiences.
Does WWF engage at all with the idea of the Green New Deal?
We have a whole global campaign called the New Deal for Nature and People, which incorporates climate change, but because climate change so radically disrupts natural systems that store carbon and give us all the food and oxygen we need, we broaden it to be more global, comprehensive and general.
Some are saying that young activists are bringing more attention to the environment than established organizations ever did.
That energy is critically important. It's enabled by the rise of social media. It used to be a really closed news cycle. There was no way to sustain a story. Now you can get resonance on an issue that can be carried through to a movement like was never possible before.
Are you optimistic about our planet?
Yes, I am because we have seen radical changes in the past. But you need these kinds of social movements to create that kind of change. It doesn't come from the top. It has to come from political will. The fact that so many people are dialed in and are angry about what's happening, that kind of energy can spark the change when there are a lot of established institutions in place that help direct the change.
How do you communicate with climate change skeptics?
It depends on the audience. I try to learn as much as I can about my audience ahead of time, so that it actually meets them where they are, to give examples that would resonate. Also being enthusiastic and engaged and optimist really helps. People have a really hard time listening to anyone who is not those three things. There is no point communicating otherwise. Only a few of us like to hear all the dirty details of how bad it is. Most people stop at the third bad thing.
Can you respond to reports that anti-poaching forces funded by the WWF have committed human rights abuses?
The way multilateral funding goes is, usually a conservation organization secures the funding with a government and then the government uses that funding to hire folks – rangers. Those rangers aggressively defend the wildlife. There have been significant abuses that have been alleged. WWF is looking into those. I haven't come across it. The stuff that's in the articles right now is mostly in Cameroon and Congo and I have just not been to those locations.
How did it feel to read those headlines?
The places we operate in are super difficult and if anything is happening you have to address it fast. We hold our values very dearly.