In the mid-1990s, Tekla Waterfield was a high school student moving from Alaska to Hawaii. At some point on the flight, however, she decided to leave her family and return to Seaside, where she'd started at Seaside High School when her mother took the family back to Alaska for a six-month stay.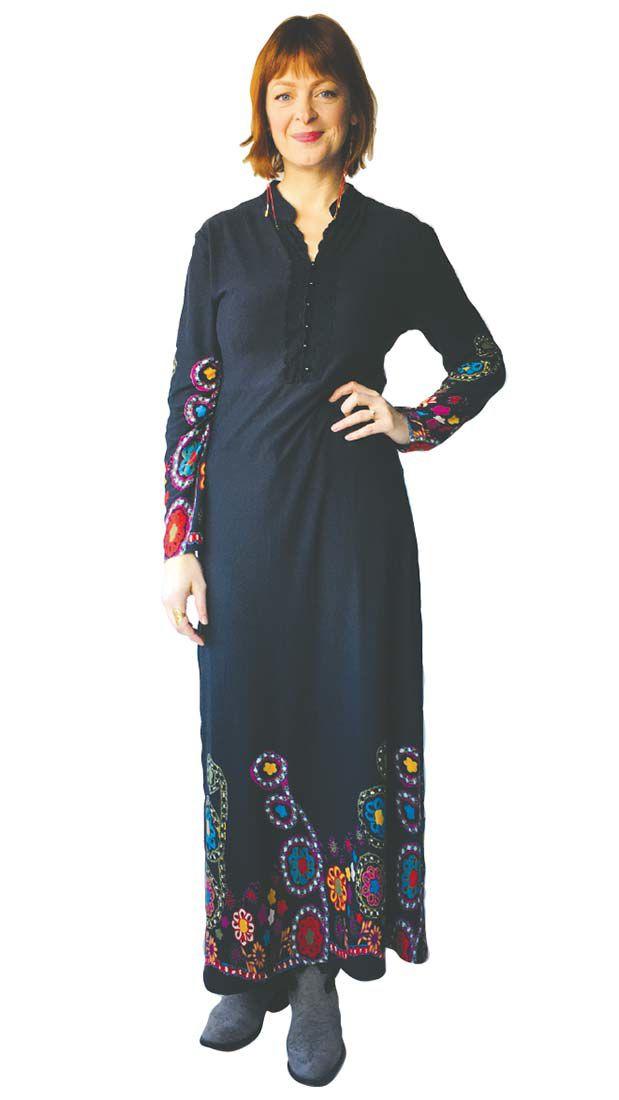 By the time Waterfield was 23 years old, she had lived in at least 23 places. Sometimes they were different cities, more often her family just changed situations, from a house to an apartment, from an apartment to a commune. She explains that her mother, an artist with a sense of adventure, was – and is – always on the lookout for new experiences.
"At one point we lived in a bus," she says. "That was in Juneau."
Waterfield is now a singer-songwriter based in Seattle. She returns to Monterey County to perform at Unity Church in Monterey and take part in Seaside High School's class of 1999 reunion festivities. The school represents a moment of relative stability in a life of motion. But she was a teenager on her own, which meant crashing with friends, sleeping in garages or on couches.
She managed the uncertainties well enough to make a mark at SHS. Waterfield sang in the choir, even performing a solo during graduation ceremonies. She went to Monterey Peninsula College then earned a bachelor's at Sacramento State.
In Sacramento she started singing in a band and writing songs. The band relocated to Seattle in 2010 and Waterfield soon started her own group.
Weekly: You have a degree in art. How did you get into music?
Waterfield: I started playing in a band and writing songs. The band was kind of a masculine, drinking whiskey band. We were the "ooh aah" girls, the background vocals. Writing songs, I liked it. You are hearing your songs come to life. Some of what I was writing fit – party songs. But the stuff I was writing was mostly ballady and beautiful, and didn't fit.
I can't imagine how someone starts writing songs.
I started as a kid writing poems. I was so emotional and I was always reading. We didn't have a television so we read. There were always words. Something will come to mind – 'sad every Sunday' – and I go 'whoa.' That phrase hit me. I'll write it down.
What was it like being on your own as a high school kid?
We always had such an unusual life that I guess I was used to it. But I graduated high school without without family there. I needed parents. The things you need to know – how to cook, how to drive a car – I had to figure it out on my own. In some ways I was more self-sufficient and strong. But in other ways I felt abandoned and alone.
You definitely had an unusual upbringing.
The world is big. It seems crazy to stay in one corner of it. It should be mandatory to move around. It's that free spirit thing; I got that from my mom. Seattle is the longest I've stayed in one city.
How hard is it to have success in music? There are a lot of bands in Seattle.
I don't know. When I was studying art in college we would have classes where we would ask what made one artist more famous than others. It seemed that it was the artists who were more relevant for their time. I think it's the same in music. However, for slow burners like me, I don't want to set trends.
When someone asks what type of music you play…
People are calling it indie-folk-blues. But genres are tricky. Some songs I write have a jazzy feel. What do you call that? It's only natural to push boundaries and for everything to meld together. The music I make definitely pulls on that roots sound.
After hundreds of songs, does one stand out?
Possibly "Original Lies." It was one of those that happened in a couple of minutes. It has an upbeat sound but the topic is pretty heavy. We were living in a duplex in Seattle. There was a man above us who was verbally abusive to his wife. I was trying to compare him to a devil. "Daily we await your choice of words/ Fists of steel, black and blue/ Employed by the serpent/ Revile and belittle/ The more we shrink/ The bigger and bigger and bigger/ Your authority grows/ Tall, tall giant/ Little boys and little girls." And then we go to the chorus, "original lies."
Have you been back to Monterey County?
My husband proposed at Carmel Beach. I've played at East Village. I went to the 10-year reunion. Now, after 10 more years so much has changed. All the walls and the stupid stuff fade away – why were we so mean? So it will be fun.