On the street where Tracy Shaw is standing right now, there's a Bubba Gump Shrimp Co. restaurant and trinket shops, and the air smells pleasantly devoid of rotten fish. When her great-grandmother used to work here, the scene was different: You can read all about it in John Steinbeck's Cannery Row. Shaw points to a rock formation that is supporting sculptures of people in various poses. "That's Steinbeck sitting on top and that's his friend Ed Ricketts," she says as she circles the monument. "And here's Flora with one of the girls."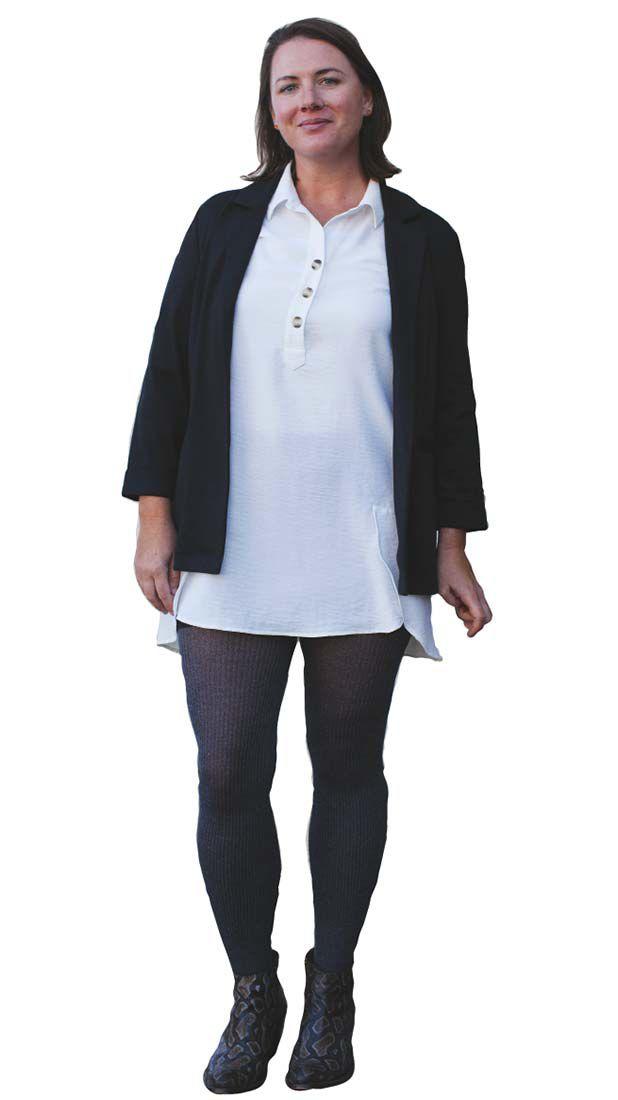 Shaw is referring to Flora Woods, her great-grandmother who was immortalized as the character of Dora, the brothel keeper in Cannery Row. "They also have got a ridiculous-looking version of her over there at the wax museum," she says. "It even talks." Shaw, who is 35 and lives in Santa Cruz, returns to Monterey on Nov. 9 for a lecture about her ancestor, the famous madam. It will be a factual and researched account of Woods' life to complement the dramatized version that Shaw has crafted into a screenplay.
Weekly: Tell me about this screenplay.
Shaw: It's done, just waiting for Clint Eastwood to pick it up. It's a fictitious version of what her life might have been. It's been passed around to various Hollywood types over the past month and a half. We'll see what happens. The feedback I've gotten is that it should probably be a mini-series.
Who would you like to play Flora, and your grandparents, who are also in it?
Kathy Bates because she sort of looks similar, though she's much better looking, and she's a phenomenal actress. But, I wrote it with Susan Sarandon in mind – buxom, bawdy and sexy.
Amy McAdams to play my grandma Nettie, whose soul was conflicted, and Adam Driver for Gene, because he had a dark streak.
How much of Flora's story was passed down to you through the generations?
I never met either of my grandparents on that side. My dad passed away when I was 11, in '95. So everything has been lost to me – my whole family history on that side. I knew what a big deal Flora was though my dad never said a word about it, so I felt slighted that I didn't get any history. None of them really talked about it because my grandmother and Flora had such a bad relationship.
My grandmother Nettie didn't like what Flora had done for work and my grandmother was more pious and Christian, so when Flora gave Nettie her written memoirs, my grandmother burned them. I can't even imagine despising somebody so much, let alone my own mother. Terrible. I always said if I were to write anything, it would be what could have been or might have been in those memoirs.
It sounds like that's where your project comes in, to fill the void.
Yes, compare the situation to Ed Ricketts, another Cannery Row character and how he is memorialized. The pieces of Flora's life have been scattered about and no one had put them together. I'm the one who will put them together. I want what comes out of this screenplay to be like what Chinatown is to L.A. I want this to be the epic of how this place [Monterey] came to be.
What did you discover about Flora in your research?
I expected to portray her as a misunderstood protagonist who was actually good, but I learned that she was not a great person. Certainly not a good mother, as came out when I read about her custody trial.
What about her as a brothel owner? What do you make of that using a modern-day lens?
For any woman at that time to be a business owner was tough. And, you know, at the level she was at, she would have had to have balls of steel. I also think she was probably a very responsible person. And you know, they say that she was a big philanthropist, but I also see the flipside of that coin. She just had everyone in her pocket. They were all bribes.
She was just doing what she needed to survive after her husband had committed suicide and left her with a daughter, and there wasn't much women could do during that time to support themselves other than sell their bodies. And then she was not a remarkably attractive woman. So for her, becoming the shopkeeper rather than the product was probably better.