---
---
Waseem Abdo escaped Syria in 2012 as the country descended deeper into a civil war and the government was cracking down on dissent by jailing and torturing anyone perceived to be a threat.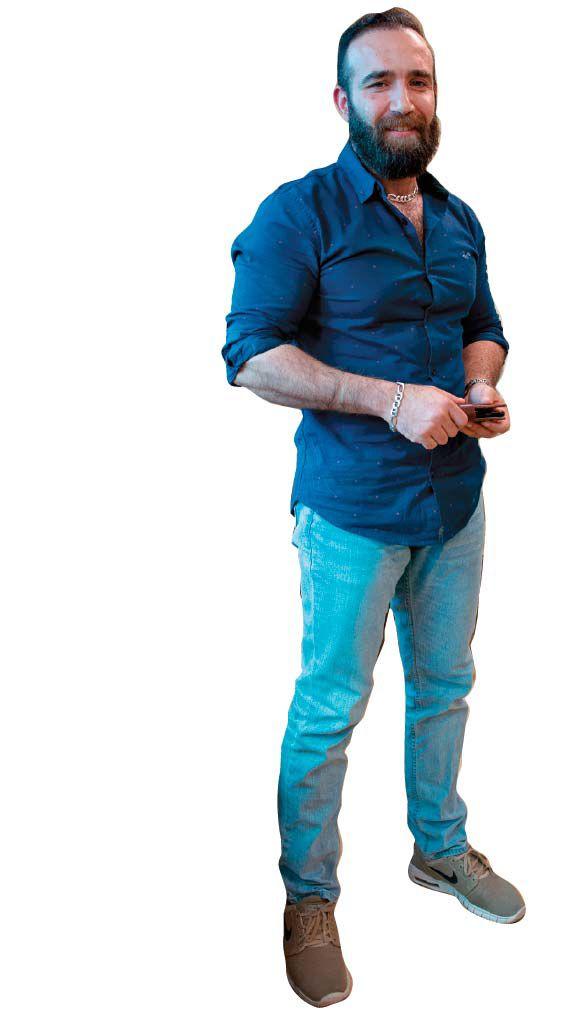 Just a few months ago, on March 7, Abdo raised his right hand and swore an oath of allegiance to the United States in a naturalization ceremony held at the Presidio of Monterey, putting him in the very rare class of Syrian refugees who have become U.S. citizens.
More than 5 million Syrians have fled their country as a result of the civil war. Most of them live in neighboring countries and perhaps a million have settled in Europe. The United States, which allowed in only a trickle of Syrian refugees during the Obama years, has all but shut off the entry of Syrians into the country. In 2018, the number of refugees admitted from that country stood at 41.
Abdo was fortunate because he was one of the earliest to be granted asylum in the U.S. following the uprising. Today, he is a local resident working as an Arabic language instructor at the Defense Language Institute Foreign Language Center.
Weekly: How did you get caught up in the government crackdown?
Abdo: I was the media adviser to [U.S. Ambassador to Syria Robert Stephen Ford]. When the events broke out in Syria in 2011, everyone who worked for the Americans was considered a traitor. The Syrian government at the time blamed everything that was happening on external parties including the American government, accusing people of leaking information about what was happening on the ground – the use of live ammunition against protestors, the torture of people in prison.
So then what happened?
I got arrested at a checkpoint and was detained for two weeks. It was a horrible experience. They were really aggressive. I was held by the notorious Air Force intelligence branch.
The second time I was arrested, I had to pay my way out. I was able to bribe certain people to get out. I understood that as a message for me to leave. I was turned into a fugitive. The regime deprived me of my citizenship. The feeling of belonging was not there anymore.
But, at the time, everyone thought the regime was just barely hanging in there. I thought I'd come here and take a break away from danger and then probably the regime would fall and I would go back to living a normal life. It didn't turn out to be the case.
What happened to your family?
My family is scattered all over the world. I have one sister in Jordan and one sister in Damascus, still. We tried to get her and her family out but it was really hard to pay smugglers to get them out. The bulk of my family is in Germany.
What did it feel like to be sworn in as a citizen? What was that day like?
I wouldn't be exaggerating if I told you that was the most amazing feeling I had felt in a long, long time – to be a citizen of a country that would protect me and respect my rights. Now it's official. It's my country, my land. It's where I am from. People ask me, "Where are you from?" I am from Monterey. I am an American. Not just a Syrian who lives in the United States.
My fiance came from the East Coast to celebrate with me. All the members of my family were here and my friends came. It was so exciting when my name was read out. We took everyone to a meal at Lallapalooza and had a big feast. We celebrated for over a week. Even at the gym, somehow everybody knew. It's a small town.
It seems like you feel pretty welcomed here.
You have no idea. I have felt very welcomed from day one. I don't feel like a stranger. I have built good connections with friends. I have a whole community. This is home.
Some of the Middle Eastern immigrants I know in America are concerned about rising Islamaphobia.
It's a summer cloud. It's going to go away. It's temporary. Everyone here knows where I am from and what religion I am. I haven't had any problems since I came here. Concern? Maybe in other parts of the country, but not here in California.
Would you ever go back if the regime changed and it became peaceful?
You would always like to visit where you were born. I would go where I grew up and see old friends. But I feel like somehow there's something lost that cannot be restored in my connection.