It's no coincidence that the traditional sports competitions at Scottish Highlands Games are dubbed Heavy Athletics. One of the most popular is the caber toss, in which competitors hurl a large tapered pole called a caber, which happens to be 19 feet long – and weigh in at just under 175 pounds.
Other heavy athletics spanning the two-day festival include a hammer and stone throw; weight for distance and height; and the sheaf toss, with competitors arranged in multiple classes and age groups showcasing individual endurance, strength and skill. It's not unlike our more modern World's Strongest Man television competitions, but with much better costuming and a far better sense of history.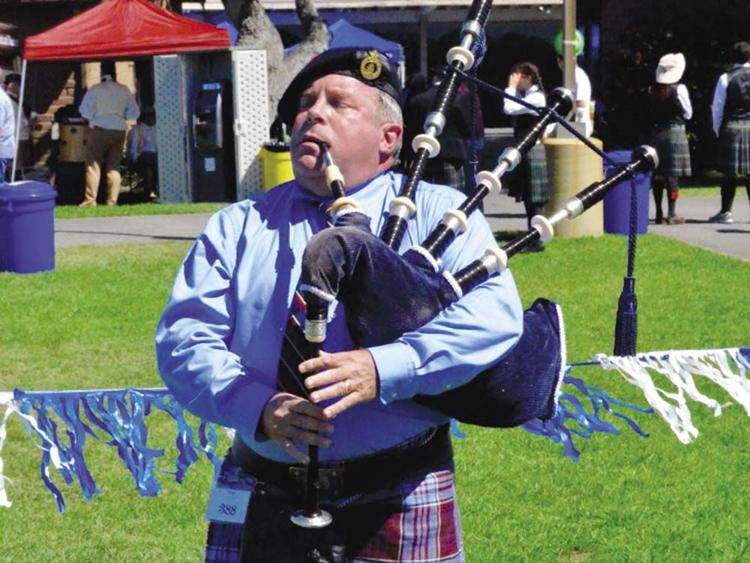 There is so much more than strength and sport competitions at the Scottish Games – the fest celebrates all aspects of Scottish culture. At the 52nd annual iteration Aug. 3-4, there will be events like drum major, bagpipe and Highland dancing competitions, along with historical re-enactments depicting life in 16th-century Scotland, Celtic gift vendors, Celtic crafts for children and a Best Clan award presentation, together with live demonstrations of Highland and country dancing and sheepdog herding.
Also slated are historical lectures on the Scottish Gaelic language and the British Isles in the North Sea world of the Vikings.
This year's musical lineup features two troubadour-style singers, Irish country music specialist Chris Baldwin and Belfast-bred Seamus Kennedy, both of whom have skirted the globe for over 30 years delighting with traditional Irish/Celtic folk songs and storytelling.
But the heavy-hitter is the Oslo-bred, now Oakland-based electric five-piece outfit Tempest, fronted by founder Lief Sorbye, which since 1988 has fused Irish reels, Scottish ballads and Norwegian folk with modern American progressive rock. Think trad Celtic airs and instruments (jigs, reels, mandolin, fiddle, bodhran, lush vocal harmonies) floating atop hard rock-style power chords placed beneath it all.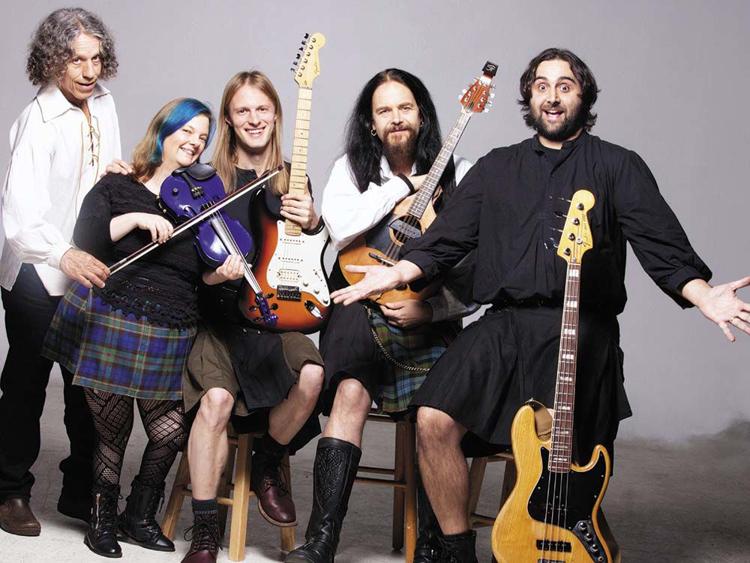 "We call it what it is – Celtic rock," Sorbye says. "It's electric folk-rock music passed down from this generation (rock) and past generations (Celtic). So we have one foot in rock 'n' roll and the other foot in traditional Celtic folk."
Speaking from the Oregon Shakespeare Festival – an artistic throwback to a different time and place – Sorbye credits first The Beatles and then the Bob Dylan songbook with pushing him into music. "The Beatles crafted everything so beautifully," he says. "Every element – words, melodies, music – were just perfect. And Dylan taught me that you could get by with just a couple of chords, which was important when I was just starting out. Then I noticed that, at least in Norway, people would stomp their feet and dance to trad music much more than they would to rock, so we decided to combine the two."
Thirty-plus years, 17 albums and some 2,500 gigs later, it looks like it was a good call.
"I always knew I would be a performer," Sorbye says, "and we haven't been to the Monterey games in like 10 years. We're pretty excited."
No weekend cultural festival would omit food, drink or music, and this one is no exception. In addition to the ubiquitous Guinness, black and tans and full bars, there will also be three single malt Scotch whiskey tastings, with bona fide Scotch experts as guides. And the food? In addition to the obligatory bangers and mash and fish and chips, there will be nine different types of Scottish meat pies (from very traditional to very modern), Welsh scones and cakes, roasted nuts, shortbread, Irish soda bread, whiskey cakes and Brown's English toffee.
Also known as Highland Gatherings, the Scottish Highland games are thought to have originated as early as 2000 BC in Ireland, with the games traversing the water into Scotland during fourth – and fifth-century migrations. The oldest Highland Games are held each June at Ceres in Fife.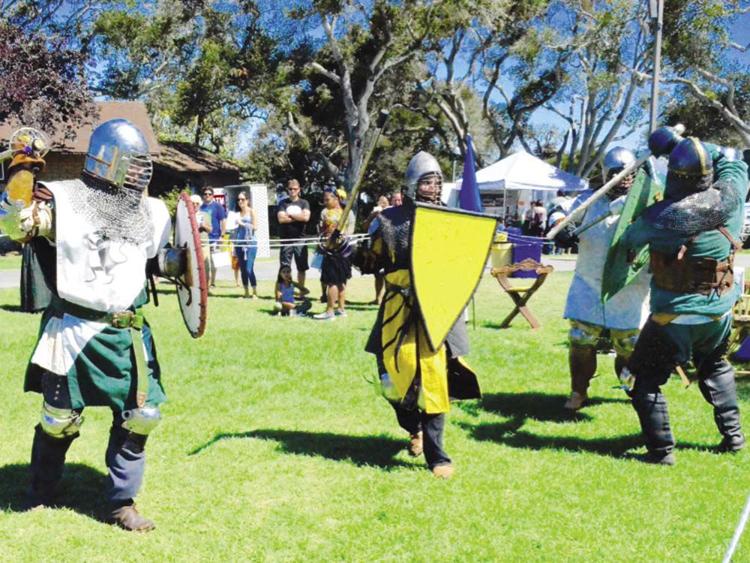 The modern season runs from roughly May to September, and during that timeframe there are approximately 100 different Highland Games held in Scotland each year, with thousands more worldwide, including in Monterey.
The first Highland Games in the U.S. took place in New York in 1836.
MONTEREY SCOTTISH GAMES AND CELTIC FESTIVAL 9am-6pm Saturday, Aug. 4 and Sunday, Aug. 5. Monterey Fair and Events Center, 2004 Fairground Road, Monterey. $15-$30. 682-2022, montereyscotgames.com