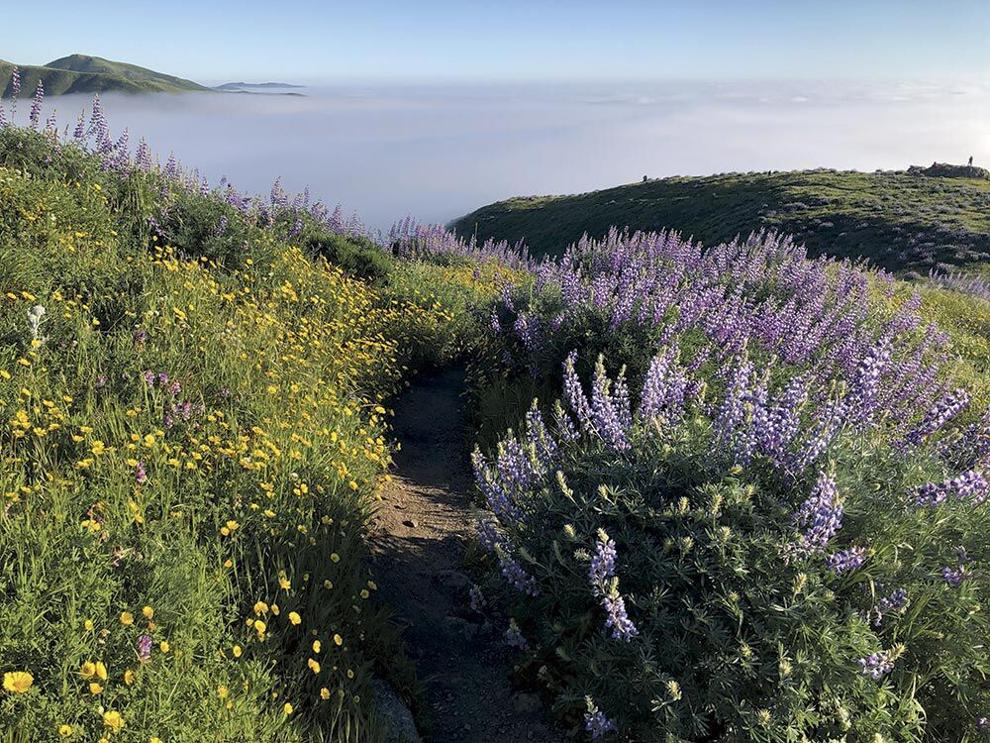 FOR GOING ON 40 YEARS, BRIAN AND CAROL LENEVE HAVE BEEN PERFECTING THEIR ROADTRIP STRATEGY. Every spring, they load a backpack with about a dozen native plant books that focus on different regions of California, toss it in the back of their pickup with their dog, and hit the road – if they might be gone overnight, they take their converted van for camping instead. Binoculars are already stashed.
The need for all the books comes from the diversity of regions and flowers they might encounter on the way. "We never know where we're going to end up," Brain LeNeve says.
But as president of the Monterey Bay chapter of the California Native Plant Society, and longtime organizers of the wildflower show in April, LeNeve has some routes dialed in. He likes driving Highway 25, east of Pinnacles National Park, and going to South Monterey County to the vast meadows on and adjacent to Fort Hunter Liggett. He also likes the classic commute route along Highway 68, where in early to mid-spring, lupines paint the ground purple some years.
"We drive around, pull over when we see colors," he says. "There's not a whole lot of California that we haven't been to."
The LeNeves' tendency to drive far and wide does not mean there isn't a lot to see right here at home. "Monterey County has bigger flora than most states do," he says. There are roughly 5,500 plant species in California, and 2,200 of those are found in Monterey County – "plus or minus, because it changes every year. We find new species."
BESIDES SERVING AS MAYOR OF MARINA, Bruce Delgado is a botanist for the U.S. Bureau of Land Management. He works to remove wild pigs that damage rare plant species, directs the rotation of sheep and goat herds to graze grasslands and works with a team to collect some 20,000 seeds annually for a national seed bank, among other projects. Right now, he's watching the usual early spring flowers open up – sun cups, California buttercups, wild carrots, violets, as well as bushier plants like ceanothus (also known as mountain lilac), gooseberry, manzanita and currant. "They're having a fine year," he says.
But Delgado's favorite flowers are likely to have a meh year at best due to below-average rainfall – he loves the wild onions, lilies and sunflowers that grow in vernal pools, developing underwater, then blooming only after the seasonal ponds dry up. "They are very remarkable in their timing and they put on these great shows," he says.
LeNeve's favorite flower is also a late bloomer – common name Farewell to Spring, genus clarkia, named after Lewis & Clark, who identified it on their westward expedition in the early 1800s – that in the hotter, dryer months can transform entire hillsides into pastel shades of purple and pink. Besides the fact that it's pretty, with elegant, ruffly petals, and lights up with color when most other flowers are done, to him it represents place: There are 42 types of clarkia in the world, LeNeve says, and 40 of them are found in California. "It's a truly California genus," he says.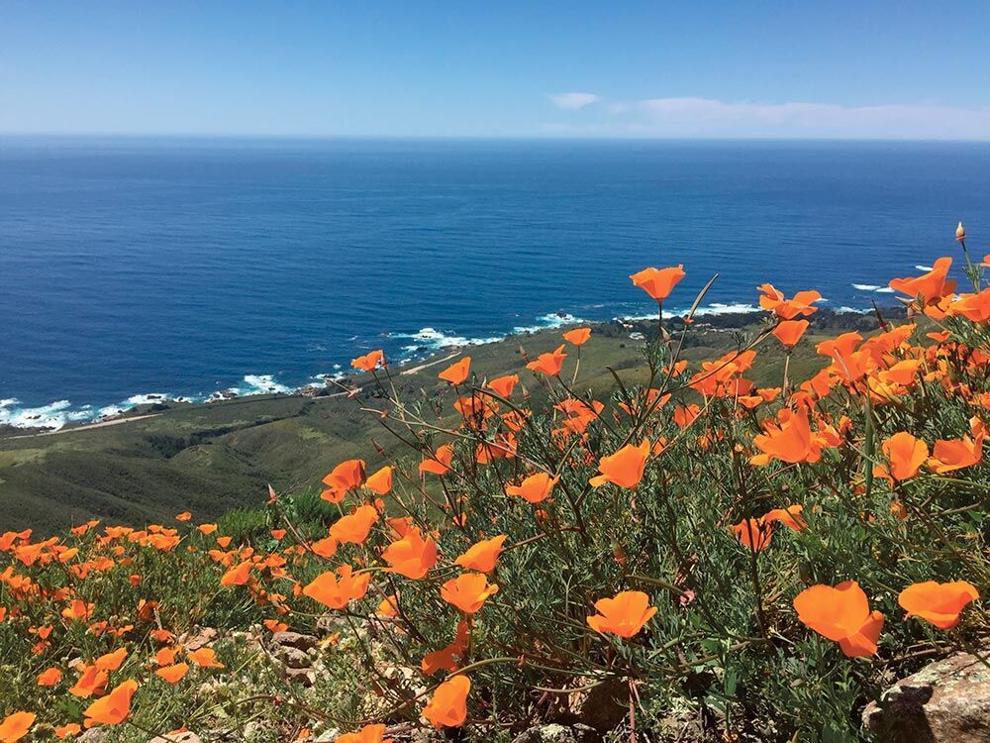 NO ONE EXPECTS 2021 TO BE A GREAT FLOWER YEAR DUE TO THE DRY WINTER, but flowers are unpredictable – and finding what's happening when is part of the thrill, although there is a predictable cycle to the order of blooms. Delgado's favorite plants that grow in vernal pools might not show much or even at all; between rainstorms, vernal pools dried out entirely this spring.
"That's what makes a special wildflower year special," LeNeve says. "That's what makes you go back looking again. If every year was a great flower year, you would not appreciate it."
For wildflower appreciation, both LeNeve and Delgado recommend picking a spot and returning again week after week throughout spring and into summer, and even at different times of day. Some flowers, like soap root, open at dusk, as others are closing.
"The seasons are subtle, but they do have different flowers at different times," Delgado says. "You go back in summer when things are hot and dry, you'll see some healthy flowers when everything else is burned crisp and this is their time to blossom."
Both LeNeve and Delgado spend a lot of time examining features of plants to identify them, based on characteristics like leaf shape and veins, number of petals or fineness of hairs on the stem – Delgado is colorblind, so he can't rely on the color of the flowers – but they both emphasize that you don't have to be a scientist to experience the majesty of wildflower season.
"You don't need to know the botanic name to know they're beautiful and light up the universe," LeNeve says. "Don't feel bad about not knowing the plants."